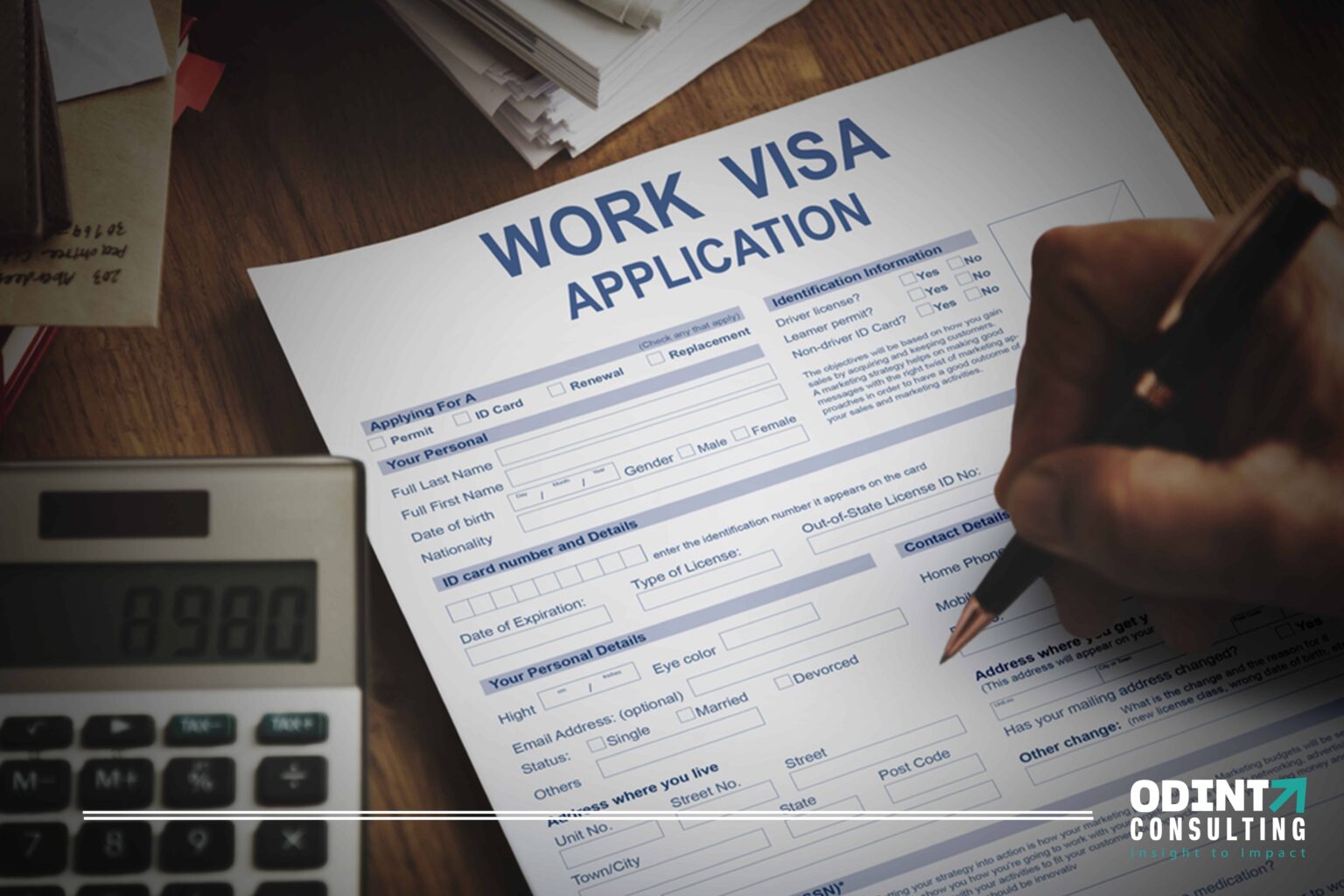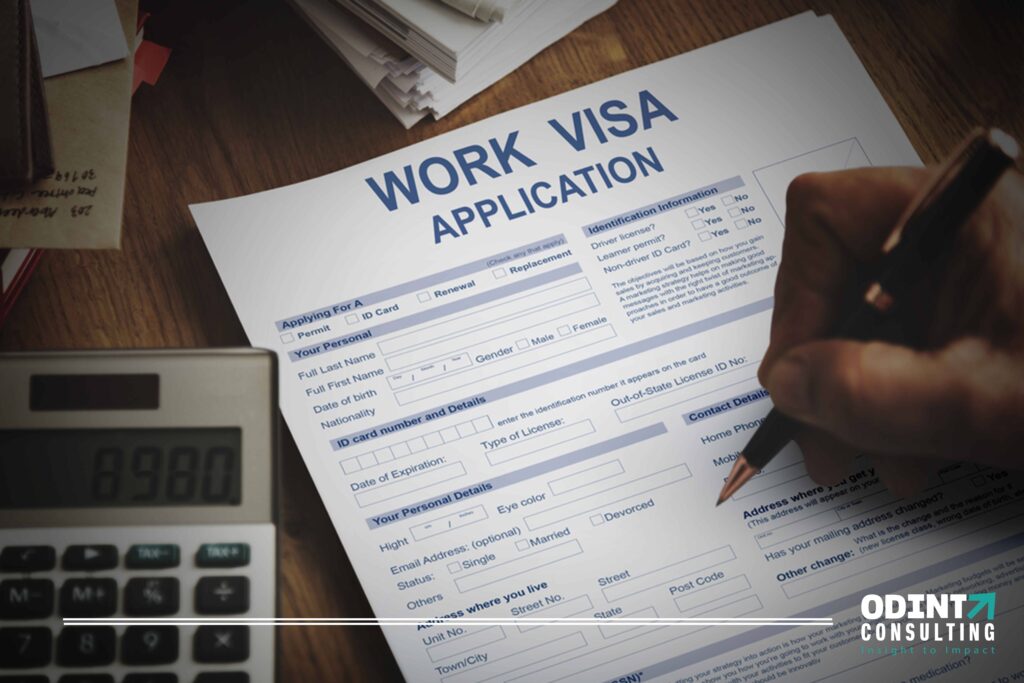 Overview: Singapore Work Visa For Indians
Singapore is considered one of the best destinations for business all over the world. This country is ranked constantly for the top destination in the ease of doing business index. This country has the easiest and free business regulations. The Singapore work visa has several foreign employees to work in Singapore and explore better opportunities.
Singapore's passports are said to be amongst the most power-holding passports. In Singapore, most individuals have a high-quality life with excellent health and safety measures.
For all those who are neither citizens of Singapore nor permanent residents of Singapore and want to work in Singapore, they all are required to have a valid work visa.
Visas in Singapore are not required by everyone. The majority of nations have visa-free entry in Singapore, or they can get visas on arrival in Singapore. Although, India is not on this list of visa-free entry. Therefore, Indians are mandatorily required to obtain visas to enter Singapore. Currently, a Singapore e visa is provided as a permit.
We from Odint Consulting provide information related to Singapore work visa for Indians. In this article, we will discuss documents required for Singapore work visa for Indians, procedures to be followed, types of work visas offered by Singapore, and more related subtopics.
What is a Singapore work visa for Indians?
A work visa for Indians is the same as a general work visa. A work visa is known as a work pass in Singapore. This gives a permit for a foreign worker to work in Singapore for a particular period. It is a mandatory requirement for foreign employees to work legally in Singapore.
How to apply for a Singapore work visa for Indians?
Even if there is the availability of e visa, the process for applying for a Singapore work visa for Indians is a little complicated. It is not possible to directly connect with Singapore high commission. In this case, you can connect with local peoples of Singapore, strategic partners in Singapore, authorized visa agents in India.
For starting the procedure for applying for a work visa for Indians, firstly, check whether you are eligible or not for a particular category. After that, by following the mentioned steps, you can apply for a Singapore work visa.
Go to the website of the immigration and checkpoints authorities of Singapore and fill out the form of application for a Singapore work visa. This is form 14A. This form can be submitted through online mode or can be submitted offline handwritten form.
Connect with one of the authorized visa agents of Singapore.
Apply to those authorized agents with required documents and fees.
This agency will start the further procedure.
Need to attend the visa interview at Singapore high commission or consulates (if asked).
You must take care while filling out the application form, fill in all the information very carefully. Wrong information will lead to fake documents and rejection of the application form.
Types of Singapore work visa for Indians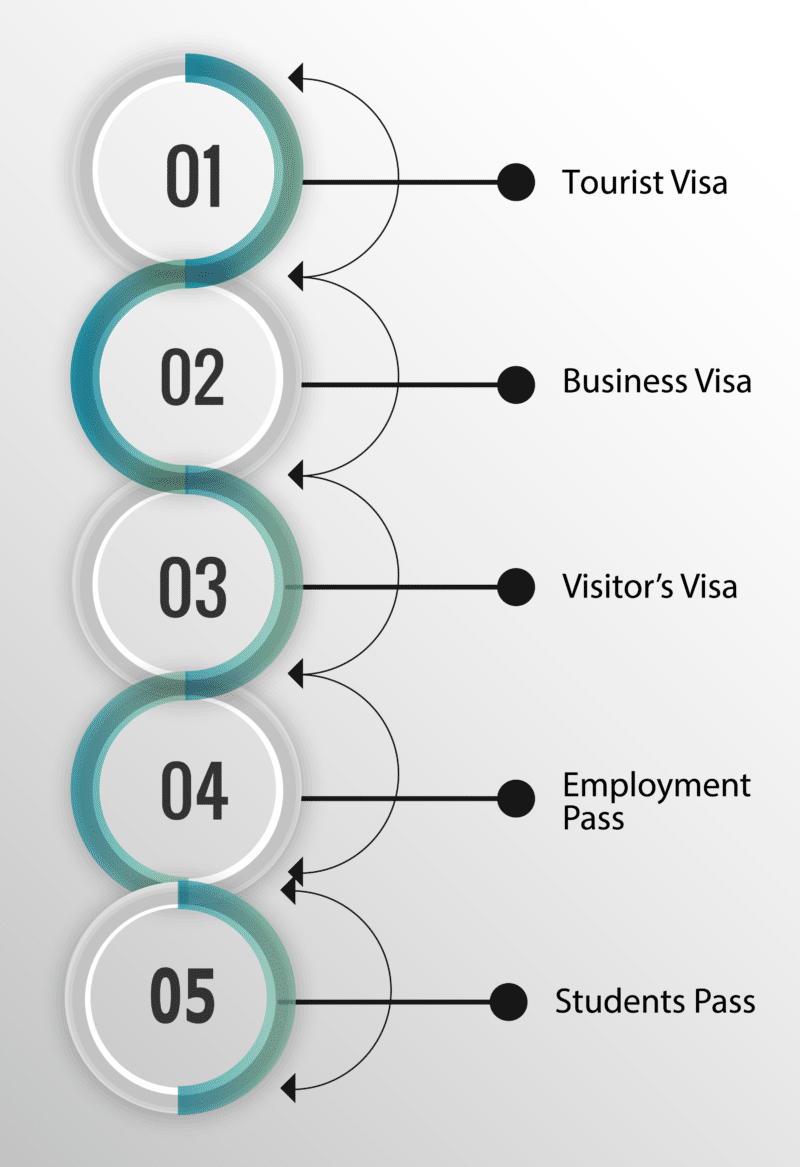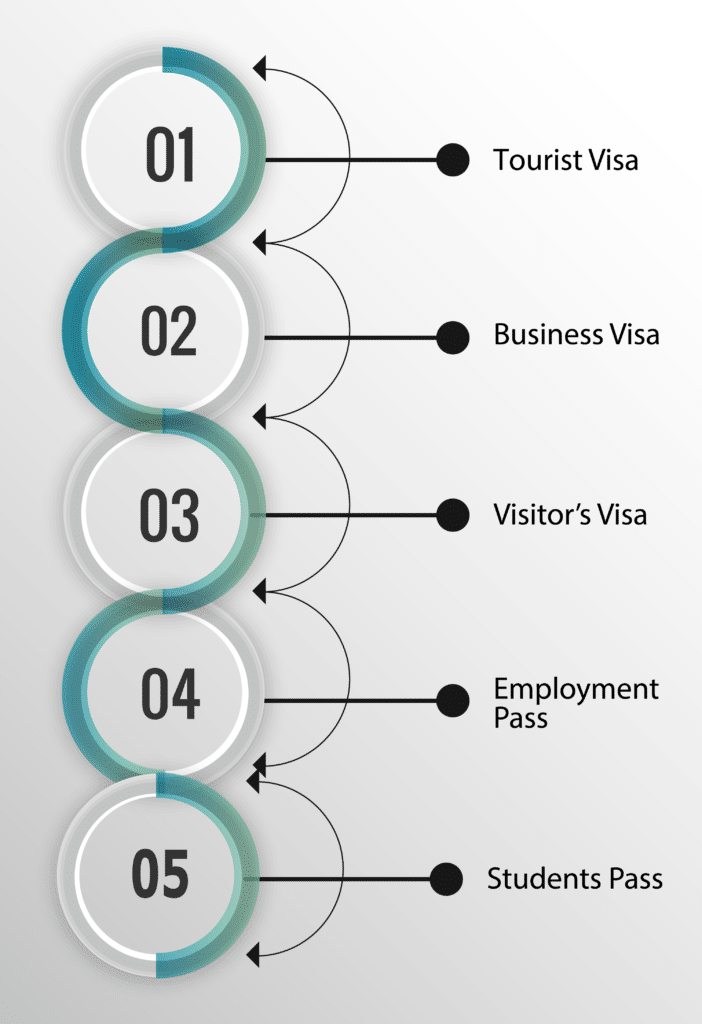 There are many types of visas in Singapore. These types are differentiated based on the purpose of visiting Singapore. 
The types are stated Singapore work visa for Indians are stated below:
Tourist visa
This type of visa is issued for those people who have visited Singapore for tourism activities and for traveling.
Business visa
In case you are visiting Singapore for meetings, conferences, or any other business-related activities. Then the business visa is issued to these people.
Visitor's visa
This type of visa is issued to those people who visited Singapore to meet their family, friends, or relatives.
This type of pass is issued to those people who are visiting Singapore with the purpose of employment in Singapore.
Students pass
This pass is issued to students only. This pass allows students to visit Singapore for their studies.
Criteria to apply for Singapore Work Visa
The candidate must possess a current passport.

The candidate needs to be a minimum of 18 years old.

The candidate is only permitted to engage in employment within the parameters of the task described in their specific work permits.
Required documents for Singapore work visa for Indians
According to the requirements at the time of application submission for a Singapore work visa, the following general documents are required to be submitted. However, different categories of visas required some different additional documents. 
The list of general documents is as follows-
Passport with 6 months of validity from the date of entry in Singapore.
2 photographs with specific requirements are given below under the heading photographs size and other requirements.
Proper filled and signed application form for a work visa
Confirmed air tickets
Last 6 months bank statement
Letter with details of the visit to Singapore.
Photographs size and other requirements
These photographs should have 35 mm×45 mm of dimensions
Colored photographs are required
The Head must be in a central position
Photographs should be valid, which are captured within the last 3 months
The background should be solid or plain white
Photo should have 80% coverage of face
It should be with a neutral reaction
Non-thick-framed and prescription glasses are allowed only
Headgears are allowed only for religious purposes
No specific requirement regarding facial hairs
Time required for processing the visa application
Generally, in the case of an e-visa, it takes a very short time of 4 to 5 working days only. But this period depends upon several factors such as duration and validity, type of visa, number of applications for a mission, and many more. For more convenience, it is advised by Singapore high commission to apply for a visa 1 month before the visit.
Checking the status of work visa
To check the status of the application for a Singapore work visa, you can directly contact the agent who had applied for your application. It is the easiest and most convenient way to check the status of the application.
To check the application status through the online portal, the following steps have to be followed:
Visit the Immigration & Checkpoints Authority (ICA) portal.
Click on 'check status/ make appointment'.
Go to the 'entry visa' option
Go to the 'enquire application status' option
Put in your reference number and travel document number
If your application is accepted, select "Proceed" to download a version of the electronic visa.
Read More: Offshore company registration in Singapore
Book end-to-end experts consultation with Odint finance and legal experts
For Indians, the Singapore work visa is applied by the authorized agent or partner or any resident. They are not allowed to apply directly for this application. It will be less time in case of e visa but still, it is suggested to apply 1 month prior because the time taken is led by many factors.
There are specified documents required for filling the application form for a work visa in Singapore as mentioned above and also a specific requirement for photographs is also mentioned. You have to make sure to comply with the same requirement or your application may be rejected. If you wish to apply for a work visa, you can get in touch with our experts at Odint Consulting. Our experts will assist you in applying for a work visa.
Sandeepan has great experience in business consulting and management, Sandeepan provides insightful resources in Company Formation, Business Expansion, and related areas.