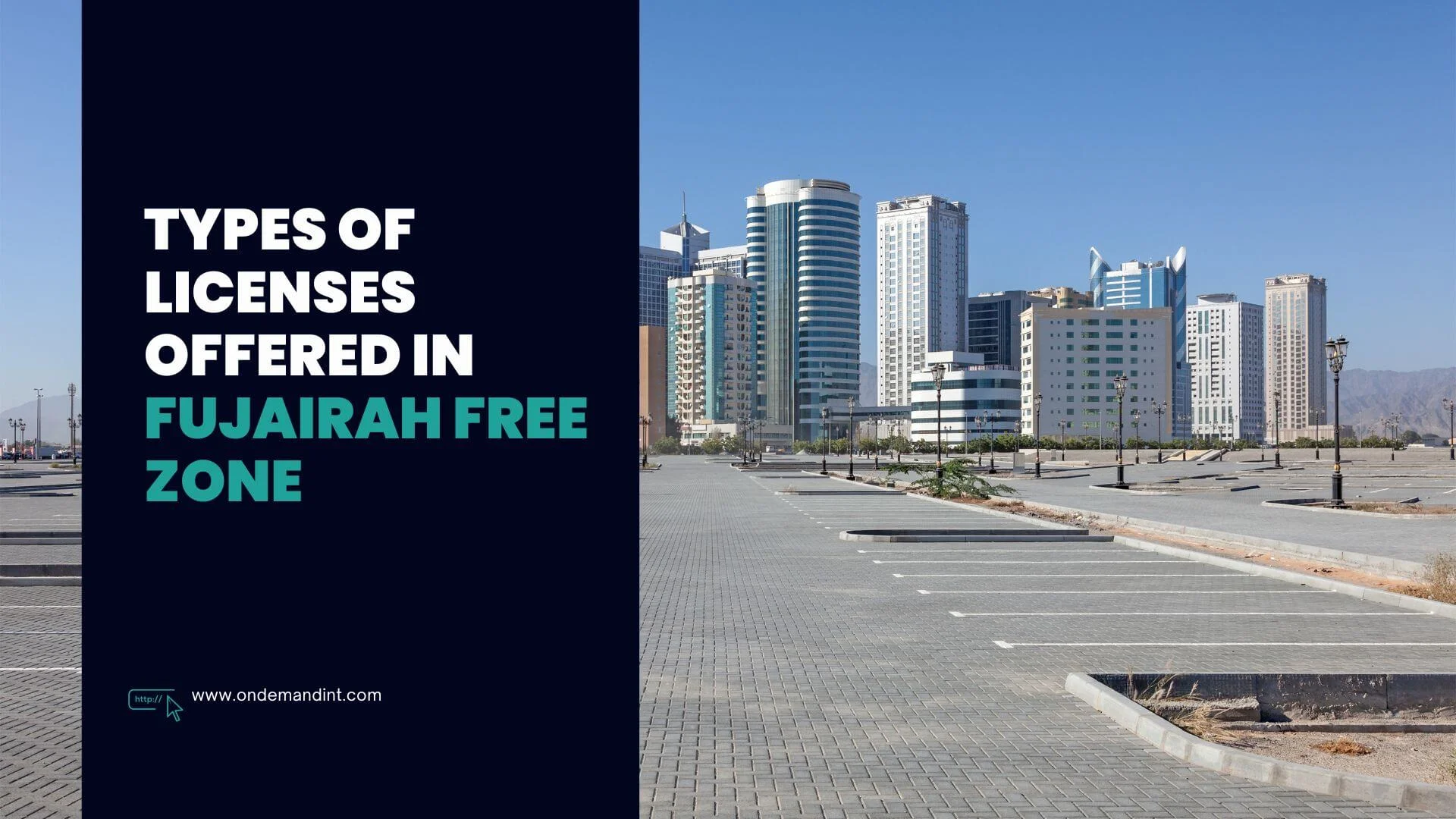 The Fujairah Free Zone, nestled along the UAE's eastern seaboard, offers an enticing blend of connectivity, world-class infrastructure, and a tapestry of business opportunities. For entrepreneurs and investors aiming to tap into the thriving Middle Eastern markets, understanding the Types of Licenses in the Fujairah Free Zone is the golden key to unlocking immense business potential. This article dives into the specifics of various licenses, highlighting their importance and guiding you through the selection process.
Importance of a Business License in the Fujairah Free Zone
A business license isn't just a formal piece of documentation; it's a passport to the corporate world. If you open a business in the Fujairah Free Zone, then acquiring a business license legitimizes your business activities, ensuring you operate within the legal framework. The right license can open a gateway to unlimited growth opportunities in the Middle Eastern and African markets.
Types of Licenses in Fujairah Free Zone
Fujairah Free Zone Authority (FFZA) offers various licenses, each tailored to cater to the specific needs of businesses. These licenses are designed to facilitate a broad spectrum of activities, from trading to manufacturing, and professional services. Let's explore these types.
Trading License
For businesses involved in importing, exporting, and trading goods, a Trading License in the Fujairah Free Zone is indispensable. It allows companies to trade within the free zone and beyond while enjoying the benefits of minimal bureaucracy and maximum convenience. It's an ideal license for traders looking to leverage the strategic location of Fujairah as a logistical hub.
General Trading License
A notch above the regular trading license, the General Trading License in Fujairah Free Zone permits the holder to deal with a wider range of products. This license is for those entrepreneurs who don't want to be limited to specific categories, offering the flexibility to trade a variety of goods under one umbrella without the hassle of obtaining multiple trade licenses.
Industrial License
Manufacturers find their haven with the Industrial License in the Fujairah Free Zone. This license permits raw material imports, the manufacturing of specified products, and the export of finished goods. With access to Fujairah's bustling port and airport, businesses can easily navigate the supply chain, from production to global distribution.
Service License
For professionals offering expert services, the Service License in Fujairah Free Zone is the ticket to the commercial arena. Whether it's consulting, IT services, or legal advisories, this license covers all. It's tailored for service-oriented businesses that cater to local and international clients, fostering a community of professionals in a growth-oriented environment.
Crucial Considerations When Choosing a License
Choosing the right license in the Fujairah Free Zone is a strategic decision that can define your business's trajectory. Here are a few factors to consider:
Nature of Business:

Ensure that the license aligns with your business activities. Misalignment can lead to legal complications and business disruptions.

Scalability:

Plan for future expansion and make sure the license you select can support a growing range of goods and services.

Cost:

Analyze the cost implications of each license type and how it fits into your financial plan.

Legal Obligations:

Each license comes with its compliance requirements. Make sure you can fulfill these without overstretching your resources.
Conclusion
Selecting the right type of license in the Fujairah Free Zone is crucial for your business foundation. Whether you are trading goods with a Trading or General Trading License, manufacturing with an Industrial License, or providing expertise with a Service License, your choice will sculpt your business journey. Entrepreneurs and investors are invited to seize the strategic advantages offered by the Fujairah Free Zone, turning their business visions into tangible successes.