PESEL Number: Powszechny Elektroniczny System Ewidencji Ludności
A PESEL Number is a national number for identification in Poland. The Polish full form of a PESEL number is Powszechny Elektroniczny System Ewidencji Ludności. This is a universal digital structure for population registration. It comprises 11 digits that are known for their uniqueness and are separate for every registered individual. It appears like, YYMMDDPPPPK. Here is what's meant by this structure of PESEL Number:
YY – the last 2 numbers of the individual's birth year
DD – day
MM – month
K – randomly created number
PPPP – random number, but the last number determines the individual's gender ( for males: odd number, for females: even number)
Every alien in Poland has been required to declare his or her location with a competent district office (where he or she resides) since 2018. Because the registration process already involves assigning an individual a distinctive PESEL number, each overseas student and employee in Poland must have one. Not everybody has done so, but unless you're a foreigner planning to live in Poland for a longer length of time, you must seriously consider beginning the process.
When you're a worker, this is very vital (that includes staff members at the UW). Employers who recruited international workers may use their Tax ID Number to collect taxes till 2018, and now it just pertains to people who run their businesses in Poland. Regular employees can only settle their accounts with the Polish tax office if they have a PESEL number.
PESEL is required for anyone wishing to obtain a driving permit or open a company in Poland ( you won't attain your NIP number without it). Certain banks or cell providers may request it before agreeing to terms with you; while it is not needed by law, this might be required under their norms and standards.
Book free end-to-end experts consultation with Odint finance and legal experts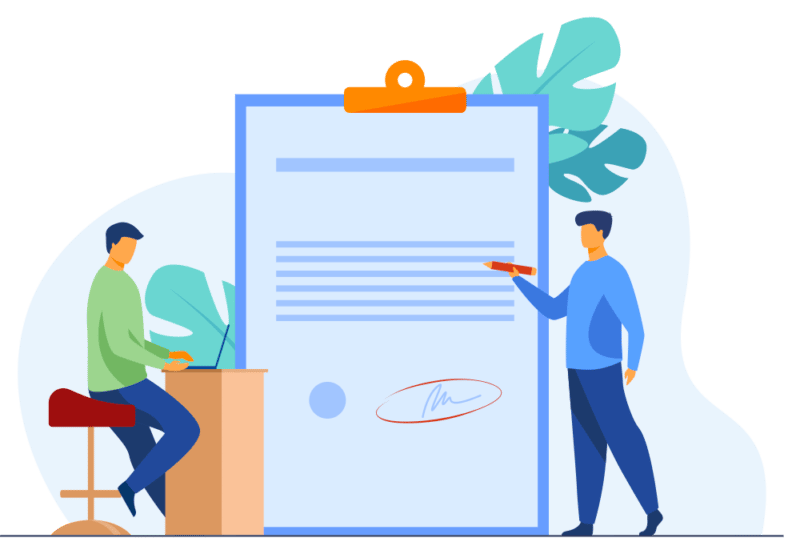 Eligibility For Obtaining A PESEL Number
The individuals who can easily get a PESEL number are:
People of Ukraine
A Ukrainian who has a Polish ID and his/her family members
Partners of Ukraine citizens who don't own citizenship and have been living in Poland since 24th Feb 2022 and used the border to enter straight from Ukraine's territory.
The PESEL number comprises:
Tax number
Date of birth
Reference number
Gender designation
One can get the PESEL number ex officio if they issue their Poland residence for a visit pertaining till a month or more. You can submit your application online with any township or municipality office if you can't file your residence, but a PESEL number is necessary.
Documents Required For PESEL Number
Here is a list of documents one would need to obtain their PESEL number:
The first important document is the one that confirms the individual whom you represented in the request. In absence of such a document, one can sign a statement, stating that the details you provided are correct. This is legally acceptable as well.
Data present in the statement is:
Date and place of birth
Name and surname
Country of birth and citizenship
Ukrainian identification number, if any.
Date of entry into Poland
When you are applying for a minor, i.e., a child under the age of 18 years, it's important to incorporate the details of the guardian, parent, and/or anyone who's looking after the child. The picture must be colored, and the size should be around 35 x 45 mm. Another point to note is that your fingerprint details will also be collected while the application.
PESEL for Polish citizens
From 1979, the whole community of Polish people is required to be a part of the authorized registry. These days, every child receives his/her ID number at the time of birth. You should always remember that it is more than just a number. The system comprises all the necessary details like the individual and their family member's names, place of birth, the date, citizenship, gender, the number of the birth certificate, and the registry it was submitted in, the name of their spouse (if any), their PESL number (if it applies), and their marital status.
The PESL number consists of 11 digits in total and is created in a predefined manner. The first 6 digits of the PESL number are an individual's DOB, so one can easily guess anyone's birthday just by one look. For example, if someone was born on 14th April 1998, their PESL number would start from 980414, followed by the remaining 5 digits.
If you identify as a foreigner staying in Poland, you can file your site of residence. In such a case, you'll get your PESEL number automatically. If you're unable to file your residence, and a body needs your PESEL number, fill out an application.
The process goes like this:
If you file your site of residence:
The first step is to request an application for the assignment of a PESEL number, download the application, and fill it out from the comfort of your home. One can also take the form from the township or municipality office.
Next, keep with you a document that proves your existence, and has all the details entered in the application.
After filling out the form, submit it either in person or via a proxy acting.
Don't forget to submit the real legal base in the application form, which contains the responsibility of maintaining a PESEL number. If any organization, for instance, ZUS or a tax authority needs your PESEL number, it must also offer you the legal base of this need.
If they find any kind of deficiency in your application, you'll be notified about it. The authorities won't review your request if the form is unable to match the requirements.
How To Get a PESEL Number?
The process to get a PESEL number is simple. If it's confirmed to you that you need a PESEL number, complete the form. Also remember to carry all your travel paperwork like your visa, passport, etc with you. The application process is cost-free and generally, people get their ID number in one go.
Book free end-to-end experts consultation with Odint finance and legal experts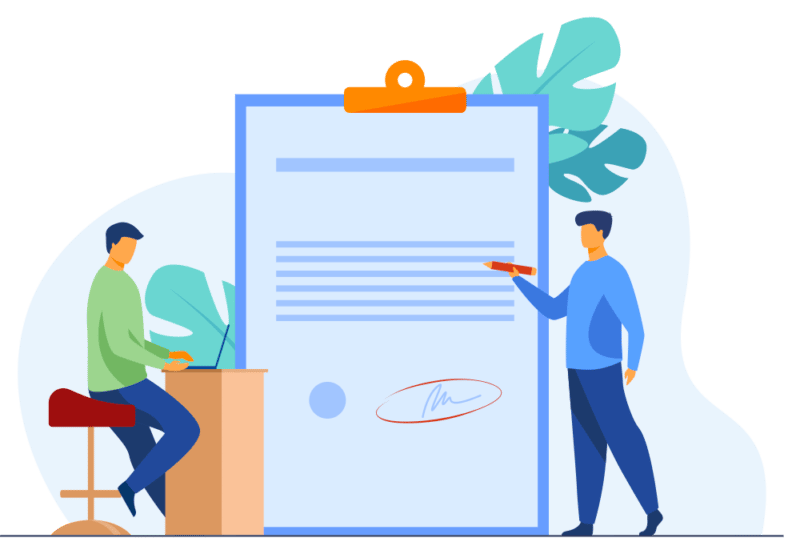 We have now reached the end of the article, and we're hopeful that by now you must have understood all the details that revolve around the PESEL number. In case of help or doubt clearance, feel free to get in touch with our experts at ODINT Consulting.
The structure of the PESEL number goes like this, YYMMDDPPPPK. Here Y stands for year, M for a month, D for the day, and K and P for random numbers.
Fill out the application form required for attaining the PESEL number and carry all the important documents with you. Doing this will get you your PESEL number.
One can find these details in the PESEL number:
Tax number
Date of birth
Reference number
Gender designation