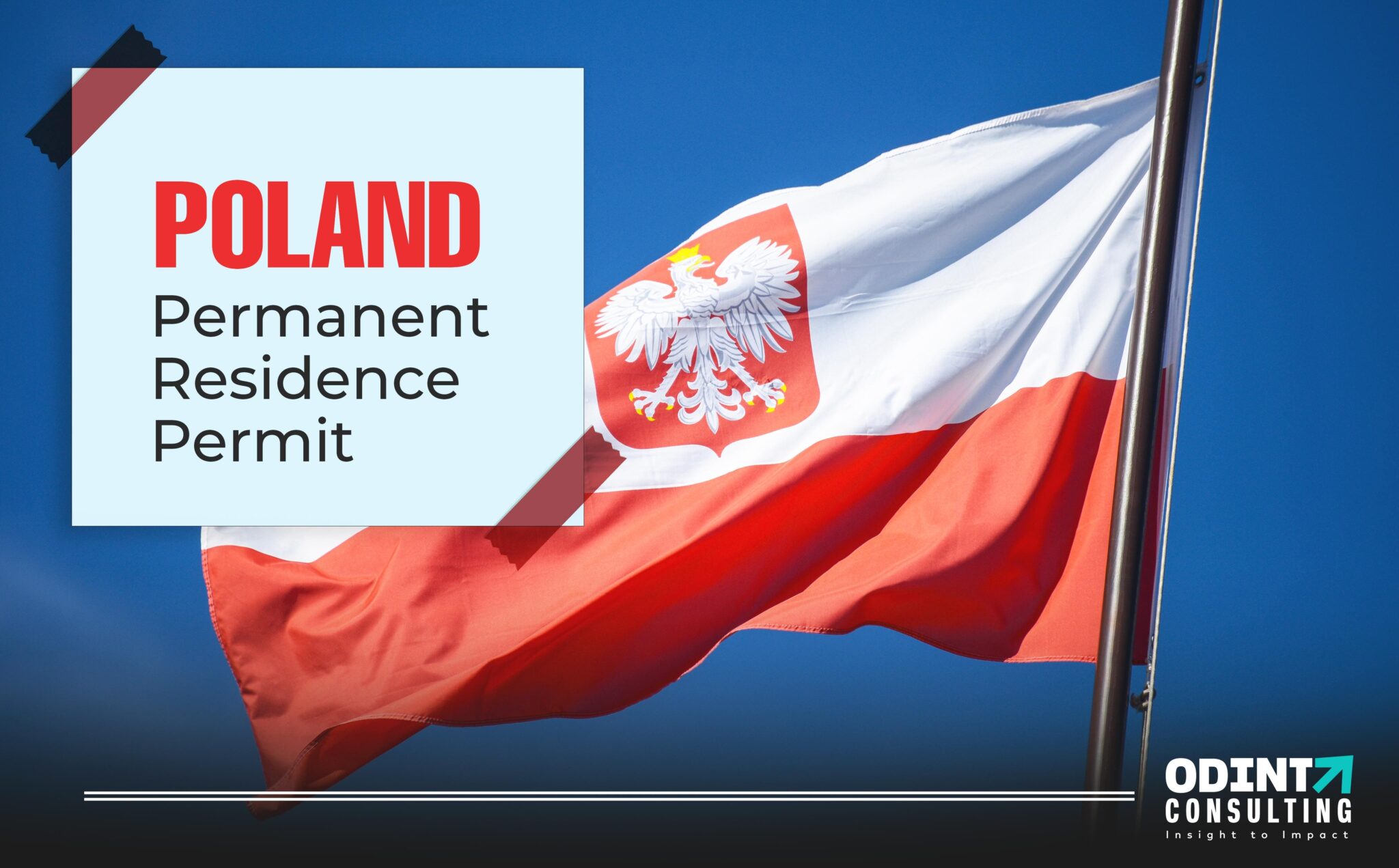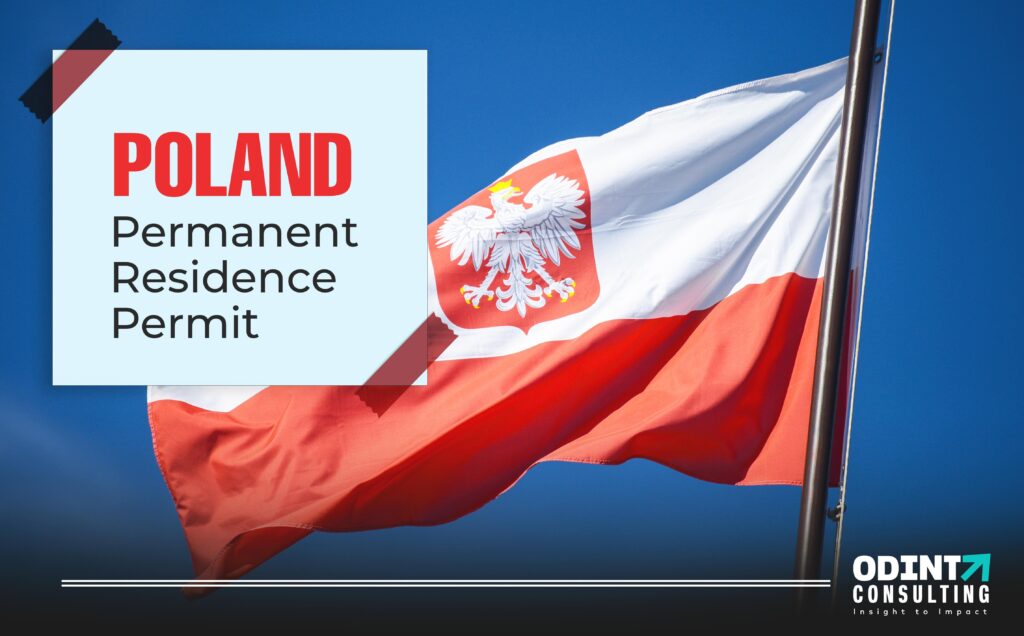 Poland Permanent Residence(PR) Permit
If you've lived within Poland for a minimum of 5 consecutive years, you're eligible to request permanent residence. Therefore, at first, you should have been a holder of the Polish temporarily-issued residence card granted to study, work or the union of a Polish citizen.
A Poland Permanent Residence (PR) permit is granted for an indefinite period and allows the holder to work in Poland without having to obtain a permit for work or declare oneself a self-employed. 
Furthermore, residents with Poland Permanent Residency cards are authorized to reside within the different Schengen Member States for the totality of 90 days within six months from the date of their first entry. The holder of an annual residence permit can also apply for Polish citizenship.
Read More: Poland Immigration Service
Poland Permanent Residence Permit Criteria
Usually, you will be able to obtain Poland permanent residence cards only after a couple of years of legally valid residency in Poland. The time is different in each case however, it is a crucial part of the process of applying. 
In general, those who can obtain permanent residence permits are:
Children of foreigners who have perpetual Poland or the long-term EU residence permit, born within the time frame of validity of the permit;
Children of Poland nationals who are in their custody
The Pole Card's holders, or those of Polish descent who intend to establish themselves in Poland;
People who are married to Poland residents for at most three years and who were residents of Poland before the application for a permanent residence card for at least two years;
Victims of trafficking in human beings who resided before the submission for at least one year in Poland by temporary residence cards or a temporary residence card, have cooperated with police and have voiced a legitimate the fear of returning to their homeland;
Individuals who resided within Poland in the last five years prior to submitting the application who are granted refugee or subsidiary protection status, or are permitted to remain in Poland for the reasons of humanitarian concern;
People who have lived within Poland for a minimum of 10 years prior to the date of application, who were granted a permissible residence permit but have to return to Poland, are not able to return because of legal or humanitarian grounds;
Asylum seekers.
Benefits of Poland Permanent Residency
If you're applying for a Poland permanent residence permit you're eligible to apply for a Pole's card and receive the following advantages:
You can cross through the Polish border at no cost.
You may apply to apply for Polish citizenship.
Get assistance from the consultant in the event of a need be the at-risk situation.
It is possible to work legally in Poland without obtaining a work permit.
You can carry out any type of business on Polish territory.
It is possible to access the education system for free and have the option of applying for scholarship opportunities.
Healthcare is free in the event of an emergency.
You can avail of 37% off on train travel in Poland.
Museums can be visited in Poland at no cost.
You can apply for money through the Polish State Budget.
You can invite relatives from your household to join you here in Poland.
How to Apply for Permanent Residency in Poland?
For the permanent resident permit to Poland it is necessary to comply with these steps:
Book end-to-end experts consultation with Odint finance and legal experts
Document Checklist for Poland Permanent Residence Permit
The documents required for the Poland Permanent Residencypermit include:
The permanent residency permit form is available in two copies. The form is accessible via the Polish Government website.
Original and duplicate versions of your passport.
Four recent photographs (following rules for visa photos).
The reason for the application for a permanent residence permit.
Proof of payment for stamp duty. The cost is approximately EUR11.
Based on your situation as a foreigner you might have to provide additional documents to obtain an official residence card.
If you are of Polish or Polish-related origins:
Documents that establish the genealogy of your grandparents, parents or great-grandparents.
Documents that establish your connection to a Polish citizen.
If you own a Poles card:
A copy of your current Poles card. It is also mandatory to provide the original document, however, the document will not be returned once you have completed the process of applying.
Documents that provide the rationale for your visit to Poland.
If you're married to one of the Polish citizens:
The marriage certificate copy.
A copy of the Polish ID card for spouses.
Copies of the birth certificate for your child If necessary.
Taxes paid in proof.
Notice: Every document needs to be transliterated in English as well as Polish and legalized (e.g. via Apostille Stamp). The particular documents needed will be contingent on the particular case.
What's the Time Validity of a Poland Permanent ResidencyCard?
The Poland Permanent Residencycard is valid for 10 years. It is able to be exchanged for replacement after expiration. In Poland, it is a permanent residency card that acts as a document of identity and is a way to ensure the legality of residing within Poland. 
With an authentic passport, The permanent residence card permits an international citizen to remain in Poland and to move across national borders, as well as travel across the different Schengen Member States such as e.g. Germany, France, Italy, the Netherlands, Belgium or Spain.
If the permanent residence card has been damaged or lost or the information contained in it has changed, the owner is required to apply for a new one within 14 days.
The Pole's Card proves that you're a member of the Polish nation, even though you are it is not proof that you are being a Polish citizen. The Pole's Card if you are a permanent resident in Poland. 
The validity of your Pole's Card is for ten years. It is starting from the date when you get the card. It is required to request an extension of at least three months prior to when your card is due to expire.
The card will be valid for another 10 years. If for any reason, the Pole's Card is damaged or stolen, you may request a replacement through the Voivodeship.
It is also possible to obtain the Pole's Card when:
Write a statement that you are a member of the Polish nation at the front of either the Consulate or Voivodeship.
You prove that you or your parents/grandparents/great-grandparents have Polish nationality.
You can prove that your ancestors didn't return to Poland. The Republic of Poland.
The application process and getting a Pole's Card is free.
Where and when should I get my card for residence?
After you have received the authorization (decision to remain in the country) to obtain the card, you must be able to submit the following:
Confirmation of residence card payment (50 PLN)
The discount of 50% from the payment is available for foreigners:
People who are in difficult financial circumstances,
The purpose of staying is to attend high school or a university in the Polish territory.
youngsters who as of the date of submitting the application get or transfer the card, are not 16 years of age.
A valid proof of residence registration is valid for temporary residences lasting more than 2 months, in the event that your address will be included on the card, you must submit an official declaration in writing that your card will be issued without an address. A declaration to print cards without an address.
If you do not submit the previously mentioned confirmation of residence registration within 14 days of the date of receipt of the decision granting the permission to stay temporarily details concerning the address won't be entered on the card.
Note:- Residence card can be obtained exclusively in the personate at the Department of Civic Matters and Foreigners at Pl. Powstancow Warszawy 1, in Wroclaw.
When a Poland PR permit isn't granted?
Certain circumstances block Polish government officials from giving a permanent residency permit. This includes, first and foremost, not meeting the criteria listed above. 
Additionally, the application may be denied when applicants are not a wanted person in Poland and is still in a false marriage, has false documentation, is in tax arrears or fails to pay the costs they are required to pay.
Book end-to-end experts consultation with Odint finance and legal experts
Difference Between the Permanent and Temporary Residence Permits
The distinction between the two is that a Poland temporary residence permit, as well as temporary residence permit, can be described as is as follows:
| | Temporary | Permanent |
| --- | --- | --- |
| Duration: | Maximum 3 years with the probability of an expansion. | Indefinite. It is required to renew every 10 years. |
| Conditions: | You require an employment offer or acceptance into a Polish school, for example. to be able to apply for an indefinite residence permit. | You have to have resided in Poland with the temporary Residence permit of at minimum 5 years. |
| Benefits: | Permits you to reside and perform work within Poland in accordance with the terms that are set out in the license. | There is no requirement to apply for a new residence permit once it has expired. It is enough to inform the authorities of your stay extension. |
| Cost: | Around EUR94 | Around EUR140 |
If you wish to get a Poland Permanent Residency permit, though you need to live within the Poland territory for at least 5 years to be eligible for Poland PR. However, you can even apply for a Poland Citizenship after 2 years of having a Poland Permanent Residencypermit.
 If you still have any queries related to the Poland Permanent Residency permit, we are ODINT Consultancy, here to help you out in each & every step of yours.