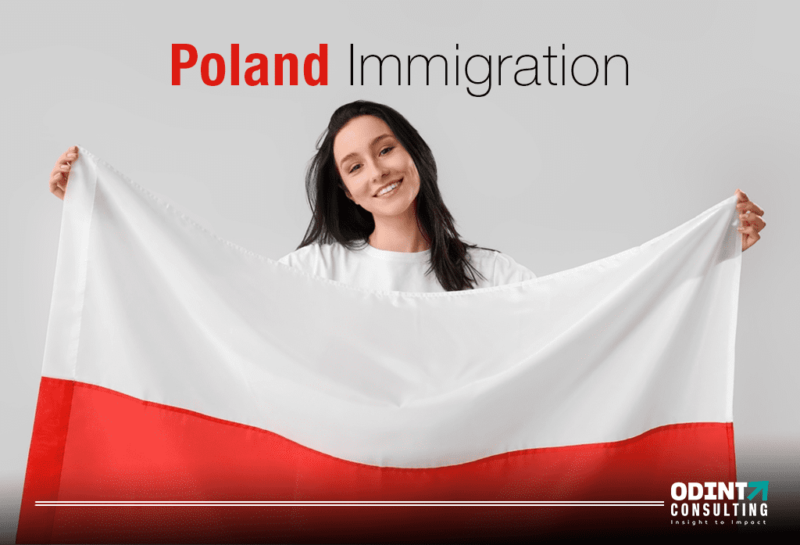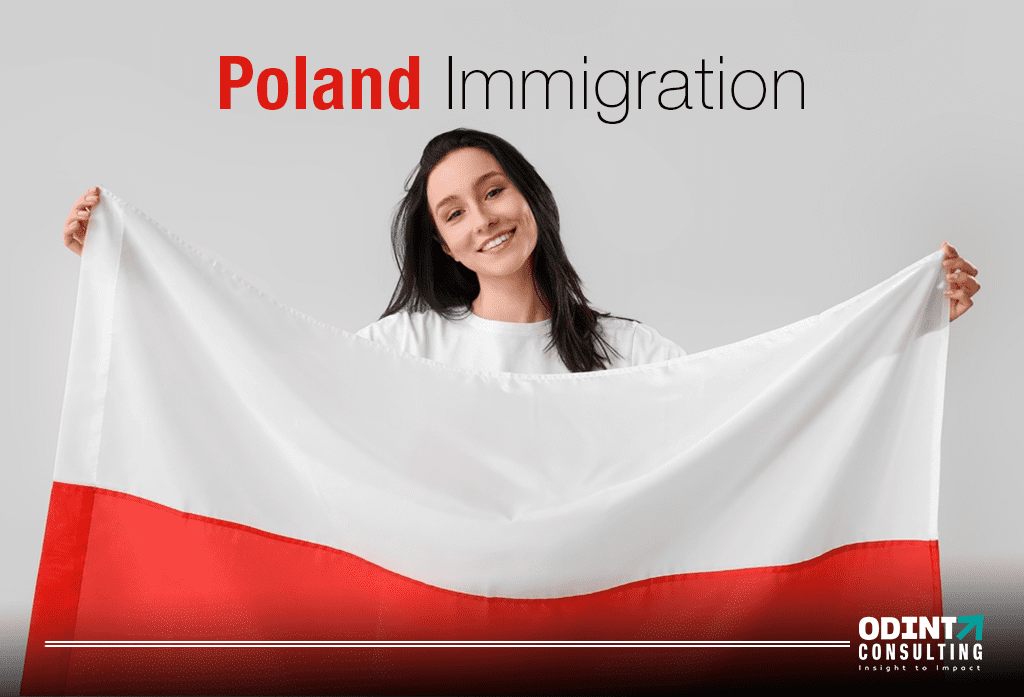 Overview: Poland Immigration
Poland is a mature economy and sphere of influence, with one of the largest economies in the EU and among the most active. Its center, Warsaw, is Central Europe's biggest and most influential city. Alongside increasing wealth and elevated sectors, general wellbeing, security, and learning are viewed as highly important and valuable. Poland has made significant contributions to worldwide clothing styles, wardrobe habits, beauty innovations, and products, all of which are still in use today.
What Is Poland Immigration?
If you are a non-European Eu resident and plan on staying in the Country of Poland immigration for more than 90 days in a row, or if you wish to do business or work, you must apply for a residency visa under Poland immigration law. Presently, the law permits for three key reasons: founding a corporation in Poland, obtaining a degree, or obtaining a qualified job. A basic visa is necessary if a foreign stay in Poland for less than 90 days.
About the government of Polish, a European country situated in the center of Eastern Europe. Poland's population is mainly projected to be approximately 38,4 million people, according to estimates. The dominant ethnicity, according to figures based on the findings of the 2011 population data, is Polish 96.8%. Polish is the most spoken. The actual GDP per capita in Poland is expected to be around $15,313. Zloty is the national currency (PLN). Poland is a proud member of the European Union and the Schengen Area, which offers its citizens substantial advantages.
Regulating Authority Of Poland Immigration Services
Since Poland's immigration legislation is fairly well established, immigration services and activities in the Country of Poland are effectively handled. The Government of Interior's International Migration Division, which is in charge of immigration reform, does give information on residency permits based on investments. Since Polish law is so convoluted, it is advisable to consult professional counsel.
A residency license in Poland can be obtained in a variety of ways such as:
Owning a corporation in Poland is one of the way to obtain a residency license, which is essential if you want to grow your business in Poland or any of the European Union countries. 
Studying or enrolling as a student is another way to obtain a provisional residence visa in Poland. 
Since each scenario differs from the other, contact Odint so that we can find a solution that is right for you.
Book free end-to-end experts consultation with Odint finance and legal experts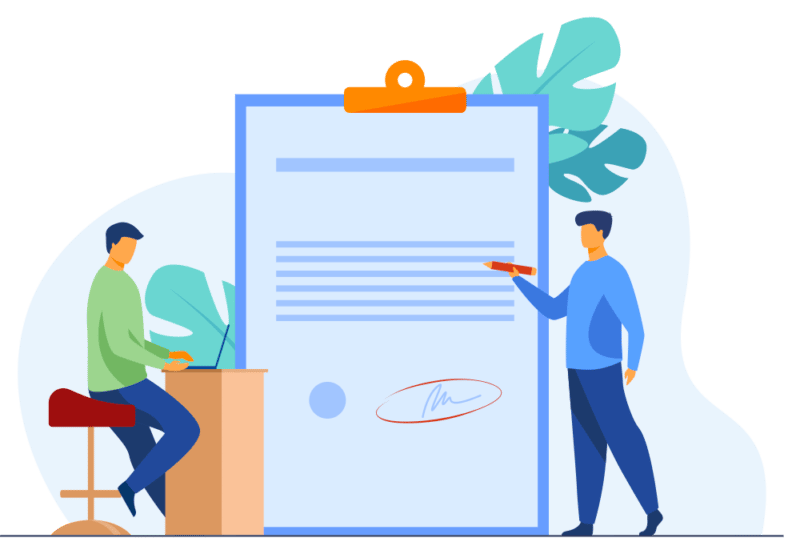 In condition for Poland immigration to be legal, an immigrant must meet all of the standards outlined in the Government of Poland's immigration rules. Depending upon the purpose of your stay, there are numerous options. To travel overseas, you would require a visa or a Schengen visa. You can fly to any Schengen nation without a visa if you obtain a residence permit through one of the alternatives indicated above. If you want to relocate to the Eu and live in Poland for a lot longer, you'll need a residency permit, which you can get for a variety of reasons, including starting a business, going to college, or acquiring a profession.
The Foreigners Act and the Agreement on affording security to foreigners inside the government of the Country of Polish are the major Poland immigration regulations of the Government of Poland for immigrants from non-EU countries.
10th Article of the Aliens Act states, "Poland's immigration system is more welcoming than that of several other nations. Considering this, obtaining a resident visa may necessitate the services of a lawyer: An alien who applies for a visa, a fixed-term residence permit, a permit to settle, or a long-term resident's EC residence permit must include information regarding the procedure and its principles, as well as the rights and obligations granted to him/her in a language that he/she understands."
Read More: Poland Business Visa 
Why Is Poland Visa Needed?
A visa is required for entry into Poland. The sort of visa you should qualify for will be determined by your purpose for traveling to Poland. Polish visas are divided into two categories:
National Visa:

 The passport means staying anywhere from 91 to 180 days. There are two sorts of National D-visas. D-visas can be awarded for a myriad of purposes. One permits labor, whereas the other is not.

Schengen Visa:

 The visa allows you to remain in the country for 90 days. Candidates can also travel to other Schengen countries with this passport. You will also have no limitations on visiting or entering any Schengen country. As a result, the Schengen Visa C can be used for numerous entries as well as individual visits.


In terms of making his or her travel lawful, a 3rd resident must qualify for one of the different kinds of visas if staying in Poland for less than 90 days. Various distinct sorts of visas must be obtained based on the situation and situations, according to Poland's immigration policy regulations:
| | | |
| --- | --- | --- |
| A form of visa for airport transportation | The visa is provided to travelers flying to a third nation whose return ticket involves arriving at a Polish airport. | It is necessary to purchase a flight ticket. |
| Schengen C type visas | The bearer of a C type visa is allowed to enter the jurisdiction of the United States as a result of tourism, seeing family members or friends, commerce, athletics or cultural festivals, and so on, for a duration of up to 90 days. | Traveling medical coverage, confirmation of finances and evidence of lodging are all necessary. |
| Visa type C-TR for transit | When transportation is the only reason for entering the Schengen Member Countries, a transportation visa of type C-TR is given. When traveling from one non-member state to another, the shortest and most convenient route is across Poland's jurisdiction. | You'll need a plane ticket. |
| D visas are national visas | The possessor of a D type visa is permitted to stay in Poland for more than 90 days for a variety of reasons, including commercial, recreational, academic, training opportunities, and job. | Traveling medical coverage, evidence of an equal amount of money, a security clearing certification, evidence of reason of stay, and evidence of lodging are all essential. |
Documents Required For Poland Immigration
The following are the three most essential Poland immigration and residency documentation:
Residency License: Poland's residency permit is a form that allows anyone outside of the nation to live in the area. The 'KARTA POTUS is an illustration of such a document. It is generally either transitory or offers an infinite right of residence. It is usually an identification, comparable to an Identity card or a driving license, as documentation. There are three primary forms of permanent residence documentation in Poland, each with a small modification, such as customized paperwork for familial founding members documentation possessor.
Visa: A Poland immigration visa is an agreement that allows someone who is not a Polish citizen to come into the country. There are multiple sorts of permits, including transportation visas, short-stay visas, and so on. The objective for which the candidate desires to cross the border is generally what distinguishes them.
Passport: A passport is a piece of identification that contains data about a given individual. A passport, in the framework of Poland immigration and residency, verifies that an individual is a resident of a specific nation, such as Poland. Poland's passport is believed to be quite robust, and it does not require a visa to access most nations. If a visa-free entrance is not possible, the owner will normally be issued a suitable authorization upon landing.
Documents required according to an individual's designation are as follows:
If an individual is self-employed:
A photocopy of your company's license
The company's most present six-month income reports.
Document for filing tax returns.
If the individual is working under someone:
Contract by the employer
The most recent six-month financial statement is available.
Company's approval
Forms of Federal Tax Return
If the individual is retired:
A retirement record for the last six months is necessary, however consistent revenue raised by property may be necessary as evidence for the preceding six months.
If the individual is a student:
Admission confirmation
Certificate of authorization from the institution
A duplicate of the payment invoice
Procedure To Get Visa With Poland Immigration
When applying for citizenship in Poland immigration, you must go in person. Due to the obvious biometrics registration technique, this is the case. Additional details regarding enrolling can be obtained as follows:
Please make sure you have a legitimate cause for visiting Poland.
Fill in the form and attach your photograph to it. Make sure you have the hard copy of the necessary paperwork on hand for authentication.
Schedule an appointment in advance, and the candidate must attend to present biometric information.
Attend at the moment and places you have specified.
Submit your request, along with any costs that may be required.
On the same day, the ambassador will undertake a question-and-answer session to determine the objective of your travel.
Use the web interface to keep a record of your registration.
Pick up your immigration from the Polish Embassy.
Passport renewal can be submitted in the following methods: 
By the candidate on his or her own,
A birth certificate must be shown by parents or legal guardians for an underage kid.
Including the documentation showing legitimate over the baby, the family's consent and written approval should be presented.
Why choose Odint for Poland Immigration?
You can choose Odint Consulting to get help for Poland immigration. Our experts here work day and night to provide you with non-stop support, clear your queries and even go out of their way to make sure you understand every step of the procedures. Thus, you may make an informed decision on the next move for you and your company. Odint also makes sure to help have a better understanding of the several types of visas that are available in Poland so that you know which type is correct and a perfect fit for you.
Book free end-to-end experts consultation with Odint finance and legal experts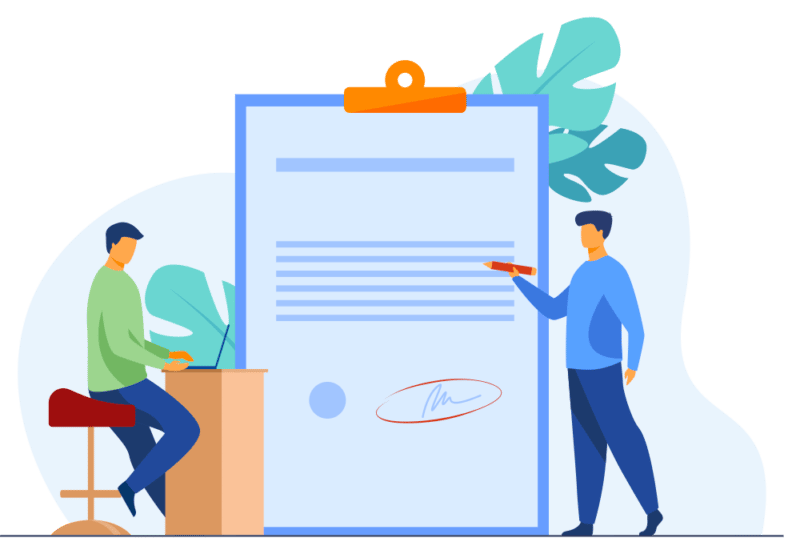 Each major and small businessman aims to be able to conduct business without bureaucratic red tape, bribery, or other governmental infractions. If you are engaged in corporate Poland immigration and have queries regarding the procedures and each phase of the approach, Odint would be happy to provide you with comprehensive information. You can also write an email to the address of a user. Give us a call or send us an email today for more information about corporate Poland immigration.
If the anticipated visit is no longer than four days, a visitor visiting the country of Poland must have the monetary capacity in the sum of at minimum 1.300 PLN.
It is unquestionably easier to acquire employment in Poland if you are already employed there. But don't worry if you're in Ukraine and trying to figure out how to get work in Poland on your own. Numerous organizations and recruitment organizations can assist you in finding work and traveling to Poland.