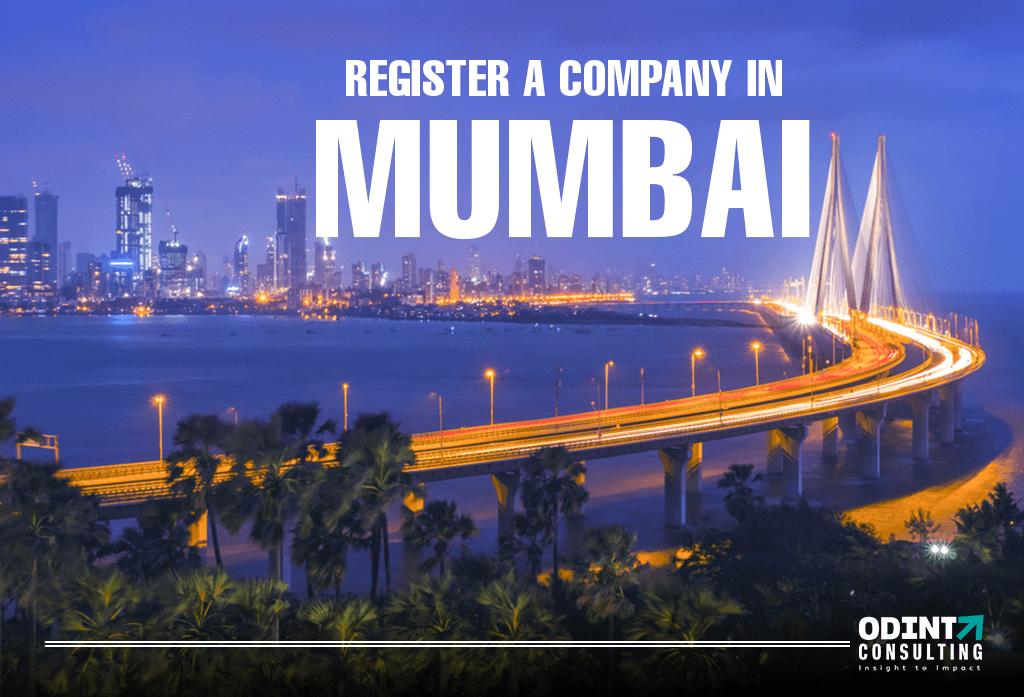 Due to its developed infrastructure and official assistance, India is one of the easiest countries to create a company. Mumbai is one of the locations in India for business incorporation because of its infrastructure development and connectivity to other areas.
The procedure for a firm establishment is the main step of starting any corporation in India. Company incorporation is the process that makes a business legitimate. Selecting what business entity to establish is counted as the main business decision. The Indian government has now introduced a digital process of incorporation to simplify business for people. Nevertheless, there are several points that businessmen need to focus on and note before they initiate the registration process. In this blog, we will discuss how to register a company in Mumbai, and why should corporations go for it.
Register A Company In Mumbai
India is a highly populated nation, and Mumbai bags the position of 2nd highest populated city. Mumbai is a financial hub for various types of corporations. Another interesting fact about Mumbai is that it is also India's entertainment, commercial, and financial capital. Everything starting from the RBI to SEBI is present in this city.
The process of company registration in Mumbai takes place as per the provisions of the 2013 Companies Act and provides businessmen limited liability. The office of the Companies Registrar is present both in Pune and in Mumbai. Below is given the list for all the regions that fall under their governance:
Kolhapur
Ahmednagar
Ratnagiri
Pune
Satara
Sangli
Sholapur
Sindhudurg
The Registrar of Companies in Mumbai is known to monitor and regulate the establishment of firms in all other regions. The process of registration is processed and regulated by the Registrar of Companies, Central Registration Centre, and by the Ministry of Corporate Affairs.
Book end-to-end experts consultation with Odint company formation experts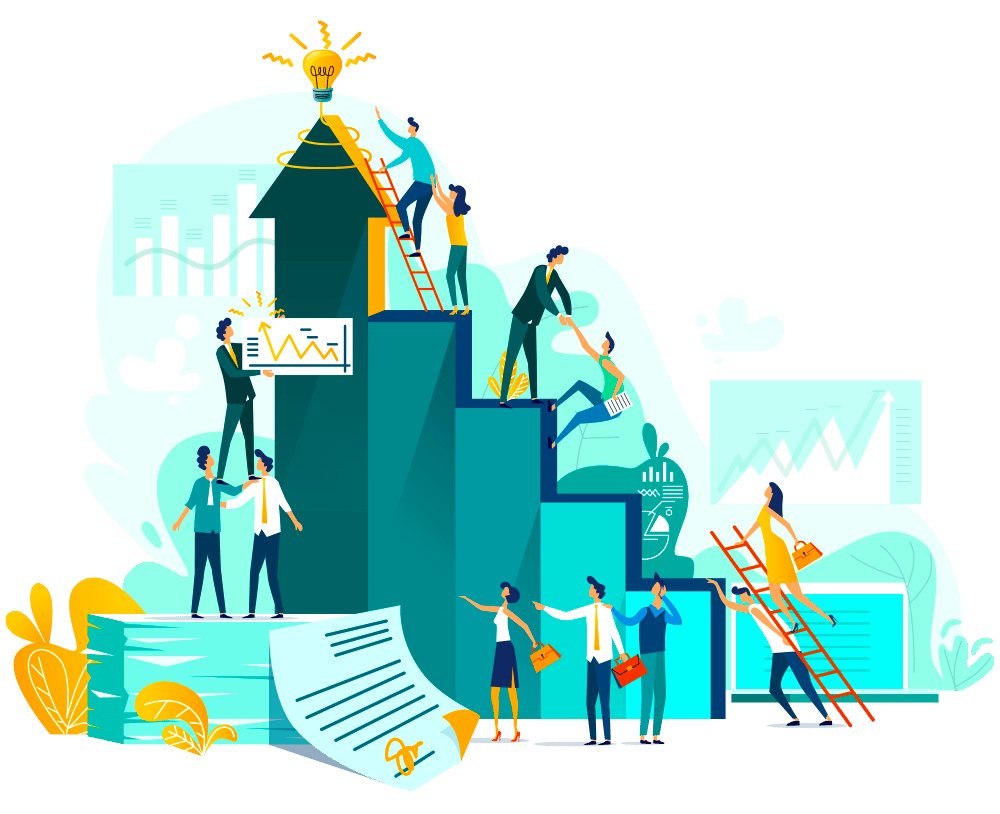 Eligibility Criteria To Register a Company in Mumbai
Here's a brief list of the requirements that firms must complete to register as a firm in Mumbai.
Most private limited businesses should have at least 2 shareholders, the 1st of which must approve the Memorandum and Articles of Association for the business to be registered.
A privately owned business must also have at least 2 directors. Furthermore, only persons may be appointed directors in a business, and at least 1 director should be a resident of India. All electronic filings made through the MCA's website must be authenticated and signed with a Digital Signature Certificate.
The directors should come up with a decent firm name before establishing the business. The selected name must adhere to the business naming standards outlined in the Companies Act of 2013.
In Mumbai, there is no need for a qualifying paid-up share capital value when forming a private limited firm. The needed minimum authorized share capital is INR 1 lakh. Your registration or processing charge, on the other hand, will be determined by the amount of money you acquire.
If you want to finish the business registration process in India, you'll need to create a business address. All formal correspondence for entrepreneurs should be sent to this address.
Checklist For Registering A Company in Mumbai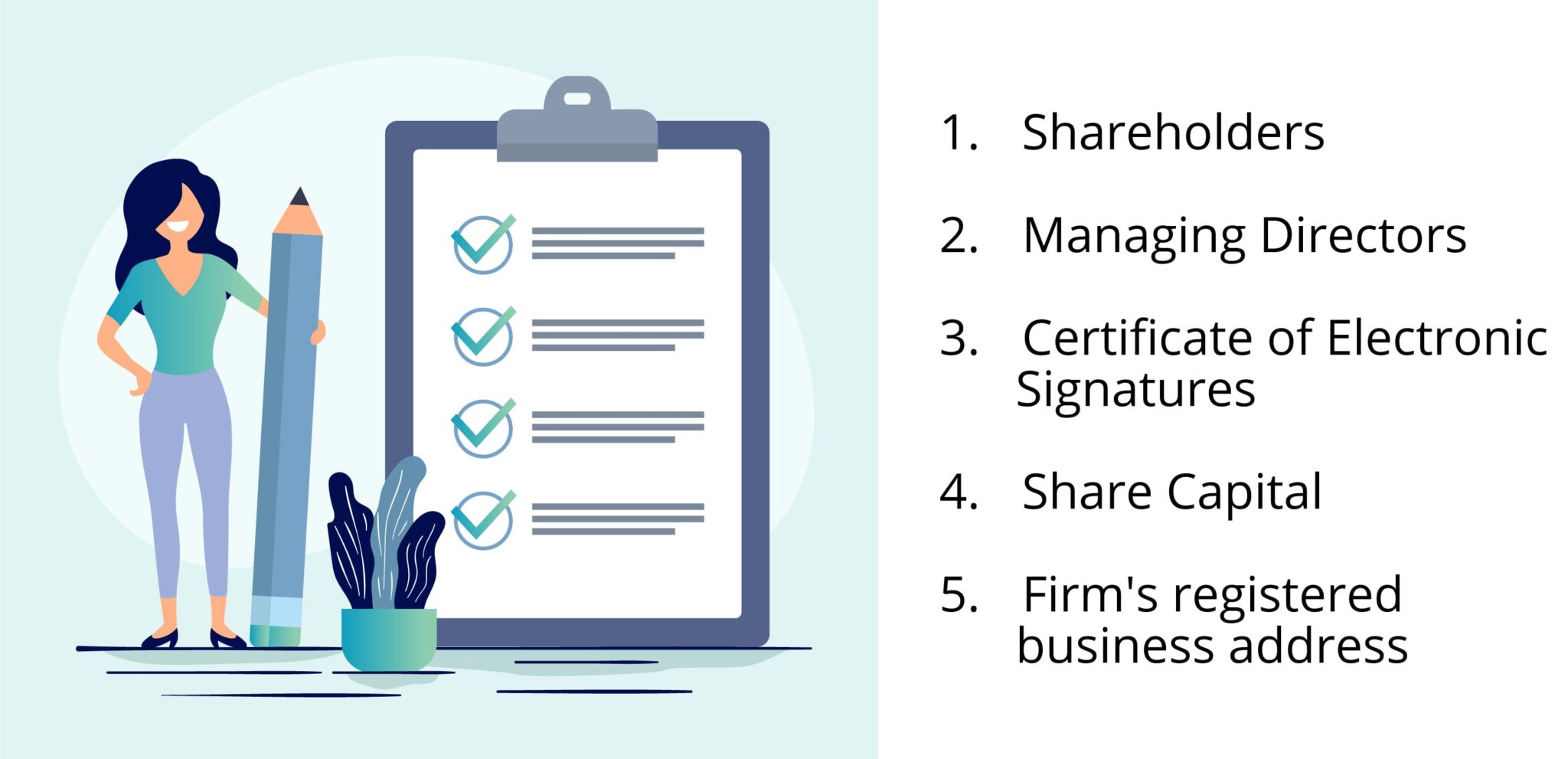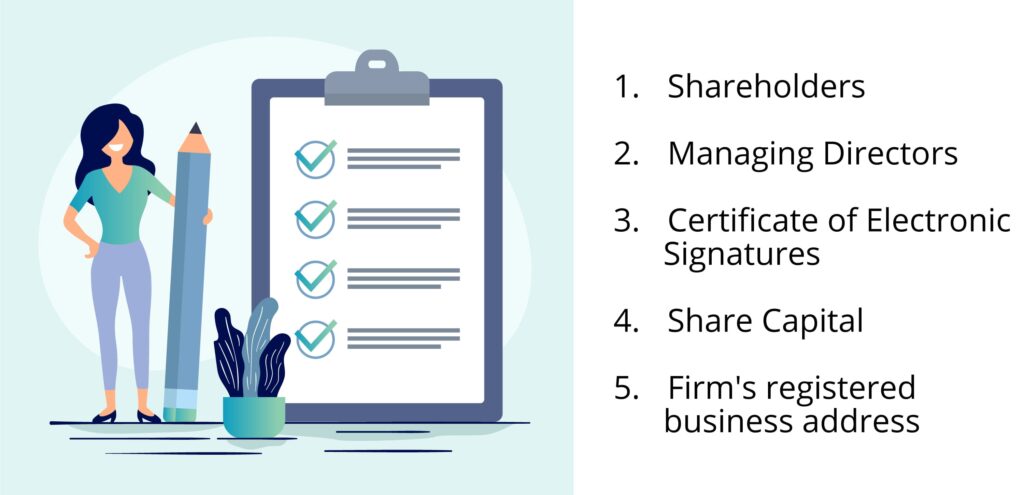 1. Shareholders 
At least 2 shareholders are required to file a private firm in Mumbai. The Memorandum and Articles of Association should be signed by the initial shareholder(s) to establish the firm.
2. Managing Directors
At least 2 directors are required for a private firm. A company's board of directors can only be made up of persons. When two or more 2 existing businesses or LLPs form a new firm, the promoter business or LLP can select individuals to serve as executives of the startup entity. To reach the position of director of a corporation, an individual must have a certified DIN.
3. Certificate of Electronic Signatures
All filings must be done on the Internet via the MCA system application and must be accompanied by a certified Digital Signature Certificate (DSC).
4. Share Capital
Share capital in a firm is the funds put in by the firm owners for keeping the business operations running. There isn't any set amount for the capital. But the registration fee needed to be submitted to the RoC is based on multiple slabs of the firm's authorized capital.
5. Firm's registered business address
The authorized correspondence location of a corporation or its major business premises is referred to as the official address of a firm in Mumbai. All formal communications from the business will be sent to this address.
Choose A Name When You Register a Company in Mumbai
Picking a name for your firm should be done as per the provisions stated by the 2013 Companies Act. The naming of a firm is the most important part of registering a firm. Let's have a glance at the naming provisions that corporations have to abide by when picking a company name:
Pick a name that's easy to speak, remember, and gives an idea about your business
One must make sure that the name is reflecting your complete objective and mission and is different from other brands
Check the availability of a domain name as it will make it easy for you to create an online site in the firm's name.
If you want to incorporate words like Scheme, Prime Minister, Federal, National, and Small-scale, you'll have to get approval from the Indian government beforehand.
Just like that, incorporating financial words like Bank, Venture Capital, Mutual funds, etc needs permission from SEBI, RBI, and IRDA.
Documents Required To Register a Company in Mumbai
Here is a list of documents that are needed to fulfill the process of incorporation:
Directors' consent, Form INC – 32
Directors' declaration, Form INC – 9
Simplified Proforma for Registering Firm Digitally, Form INC – 32
e-Articles of Association and e-Memorandum of Association, Form INC – 33 and INC – 34
Directors' e-signature certificate and DIN
Directors' passport size pictures
Evidence of address of the business site
If the business place is rented, NOC by the owner
Address and identity proof of every director.
These include:
Aadhaar card
PAN card
Voter identity card
Driving license
Utility bill < three months
Passport
Bank account statement or passbook
Procedure To Register a Company in Mumbai
The steps of the process to register a firm in Mumbai are as follows:
Select and reserve a company name
First, select a name for your business and submit a request for the business name's approval. Only one name may be requested for approval when using the SPICe form to request a name. Nevertheless, if the primary name provided is turned down, the application may be presented again twice with other names.
Acquire Digital Signature Certificate (DSC) 
Get the suggested directors' or partners' digital signature certificates. This functions as a digital signature for submitting paperwork electronically.
Gather required documentation
As part of the SPICe incorporation procedure, an organization is formed in Mumbai by completing and submitting the following E-Forms:
e-Form INC-32

e-Form INC-33

e-Form INC-34
Submit the Incorporation Application
Submit the incorporation application electronically to the ROC, and include information regarding the organization's registered office address, board of directors, and share capital.
Acquiring the incorporation certificate 
The ROC will give a Certificate of Incorporation, formally recognizing the existence of the firm, after verifying the application along with additional documentation.
Advantages of Registering A Company In Mumbai
Let's have a look at the list of advantages one gets after registering a company in Mumbai:
Improved acceptance, trustworthiness, and credibility
Access to enhanced funding and the capability to grab more consumers
Ease of bagging better workers
Improved protection because of limited liability
Security of the individual assets of shareholders
Book end-to-end experts consultation with Odint company formation experts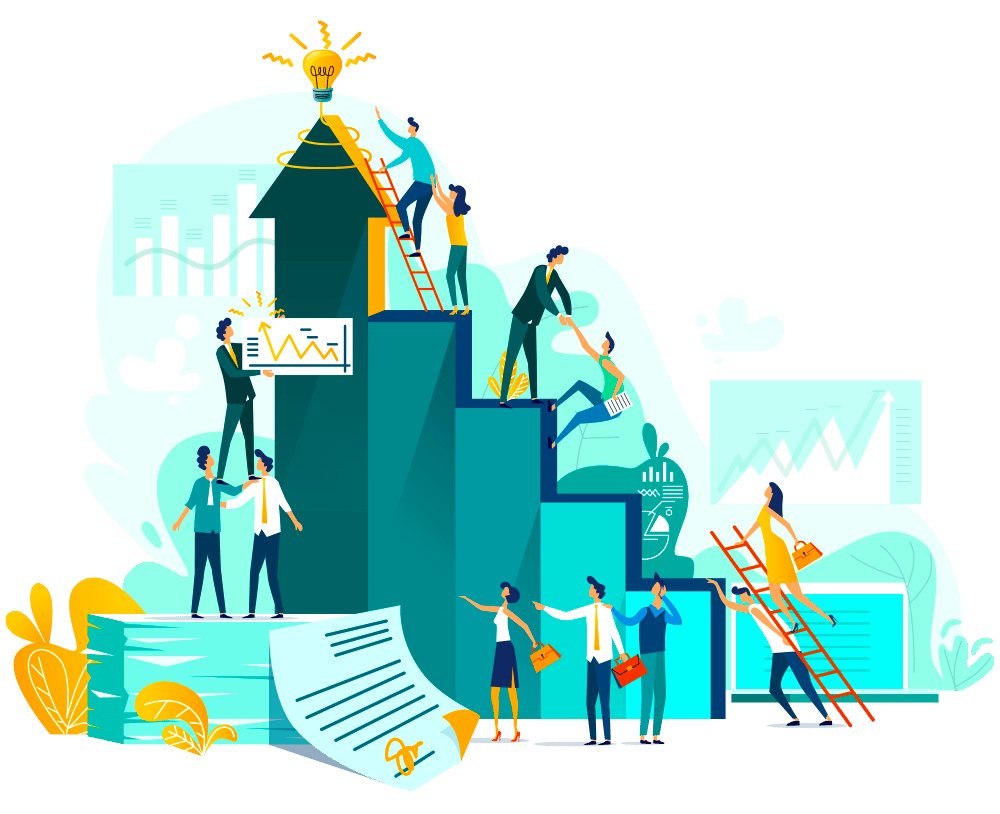 The process of company registration in Mumbai is simple and beneficial at the same time. Entrepreneurs can establish a legal presence in the country by registering a company in Mumbai. A company is appropriately recognized after it has been incorporated. You must conform to the specifications and follow the instructions in the article in order to register a corporation in Mumbai.
If you are looking to register your business in the dynamic business environment of Mumbai, consult with our experts from Odint Consulting.