Establishing a Shipping Company in Singapore
Did you ever consider establishing a shipping business in Singapore? 
Singapore is home to one of the busiest ports worldwide and serves as a significant shipping hub that links many different parts of the world together. The sector includes a broad spectrum of activities, such as shipping firms, port management, logistical services, shipbuilding, and marine support services.
Singapore has a thriving maritime industry and excellent port infrastructure that facilitates the transportation of commodities. Starting a shipping company in Singapore ensures that commodities are transported from one area to another in a secure, quick, and economical manner due to the nation's outstanding port infrastructure. This further helps in promoting global trade.
Laws governing shipping companies in Singapore
Most nations create their shipping legislation with the goal of preventing the sector from being utilized for illegal commerce and ensuring that it operates in a secure manner. Singapore's maritime law includes provisions for merchant ships, admiralty law, and the transportation of merchandise by sea. Laws in Singapore for the transportation of merchandise by sea are based on those of the UK.
Common law rules and those listed below serve as the primary laws regulating the Singapore maritime sector:
The primary body of maritime transportation law is the Carriage of Goods by Sea Act.

The main law governing admiralty jurisdiction, court cases involving ships, the seizure of ships and other possessions, as well as other relevant matters, is the High Court (Admiralty Jurisdiction) Act.

Singapore's Merchant Shipping Act regulates matters including the authority of port officials, registration of mortgages, liability restrictions, registration of ships, and crew rights.
Procedure for setting up a shipping company in Singapore
Singapore's government establishes laws and ordinances to make sure that the organization acts according to ethical business practices. As a result, it is essential to establish a shipping company in Singapore by adhering to the legal requirements. Also, obtaining several permissions is frequently necessary for operating a shipping business in Singapore.
Register your company
One of the first things you want to do in order to start a shipping company in Singapore is to register your company with Accounting and Corporate Regulatory Authority. A private limited company is the most easiest and preferred business organization for such kind of enterprise. A shipping company in Singapore must have the required paid-up capital of 50000 Singaporean dollars.
Odint Consulting can assist you in registering your shipping company in Singapore. With our in-depth knowledge of the regional regulatory environment and our extensive industry experience in the business, we have the competence required to expedite the registration procedure and guarantee compliance with all pertinent legal requirements.
Sign up for GST
If your organization's annual revenue exceeds S$1 million, you ought to register it for the Goods and Services Tax. You may choose to register it voluntarily if your income is lower.
Locate an appropriate location
You must locate sufficient space for building up your shipping company office after your organization is incorporated. You must choose the best places that meet your company's demand and budget.
At Odint Consulting, we specialize in assisting shipping firms in selecting the ideal location in accordance with their particular needs and financial constraints. Our knowledge guarantees that you make the best decision for your company, maximizing productivity and profitability.
Locate and register the vessel
Once your business has been established and the location has been reserved, you may begin looking for the vessel that meets your demands and go through the registration procedures.
Recruit Workers
You could want to hire personnel for positions in the office of your shipping business as well as personnel to operate on board your vessel. You must adhere to specific rules in either situation.
All individuals employed to operate on the vessel must possess a current Port Limit Manning Licence.

In the event that you are hiring overseas individuals to be employed in Singapore, they must possess a valid work pass. The Ministry of Manpower in Singapore is responsible for overseeing work permits and other employment-related matters.
You have to comply with Singapore's employment regulations for both local and international personnel if you are thinking about employing staff members for positions in your shipping company's office.
Submit applications for licenses and permits
You must obtain the necessary licenses or permits from the Singaporean government in order to begin operating a shipping company there. Your particular business activity will determine the license or permission you specifically need. In order to obtain the licenses and permissions, you must submit applications to the relevant authorities.
Here are the basic licenses that you will need to operate your business in Singapore:
For the operation of ships in Singapore's port, you must have a

Harbour Craft Licence

For the operation of ships outside of Singapore's port, you must have a

Port Clearance Certificate

A

Ship Registration Certificate

is needed for the transportation of passengers or commodities

Port Limit Manning Licence

is needed for crew members in order to be employed on your ships

Obtain a

Launch a New Vessel Permit

before launching a brand-new ship that is bigger than 15 meters in the port;

You must have a

Ship Station Licence

for operating radio communication devices on a ship with a Singaporean registration.

To confirm that the vessel is in a hygienic setting for carrying products, you will be required to obtain a

Ship Sanitation Control Certificate

.

Permission is required to discharge, load, transfer, and dock vessels carrying dangerous commodities.

Additional authorizations and licenses may be needed for any associated activity.
After adhering to all of the procedures, you can successfully start operating your shipping business in Singapore.
How to apply for the Harbour Craft Licence in Singapore?
According to the Maritime and Port Authority (Harbour Craft) Rules, no ship may be employed as a harbour craft in the Singaporean port without a harbour craft license. Such types of permits are provided by a government agency called the Maritime and Port Authority of Singapore to ships operating in the port for business reasons. Harbour Crafts are only allowed to operate in Singapore's port limits or in locations within the parameters that are listed in the craft license certificate. Each harbour craft that leaves the port boundaries needs to have a current port clearance certificate.
When submitting an application for a new harbour craft license, the following paperwork is necessary:
For licensing under the name of a business organization, you need a Certificate of Registration from ACRA

Proof of ownership

Identity Card NRIC for obtaining a license under one or more people's names

A marine policy that addresses third-party obligations

Evidence of the vessel's origin

A letter of approval from the property owner;

A letter from the facility's proprietor or manager approving the use of the landing spots

Work permits for international crew members employed on board

Any further paperwork that the authority may need.
Procedure to apply for the Harbour Craft Licence in Singapore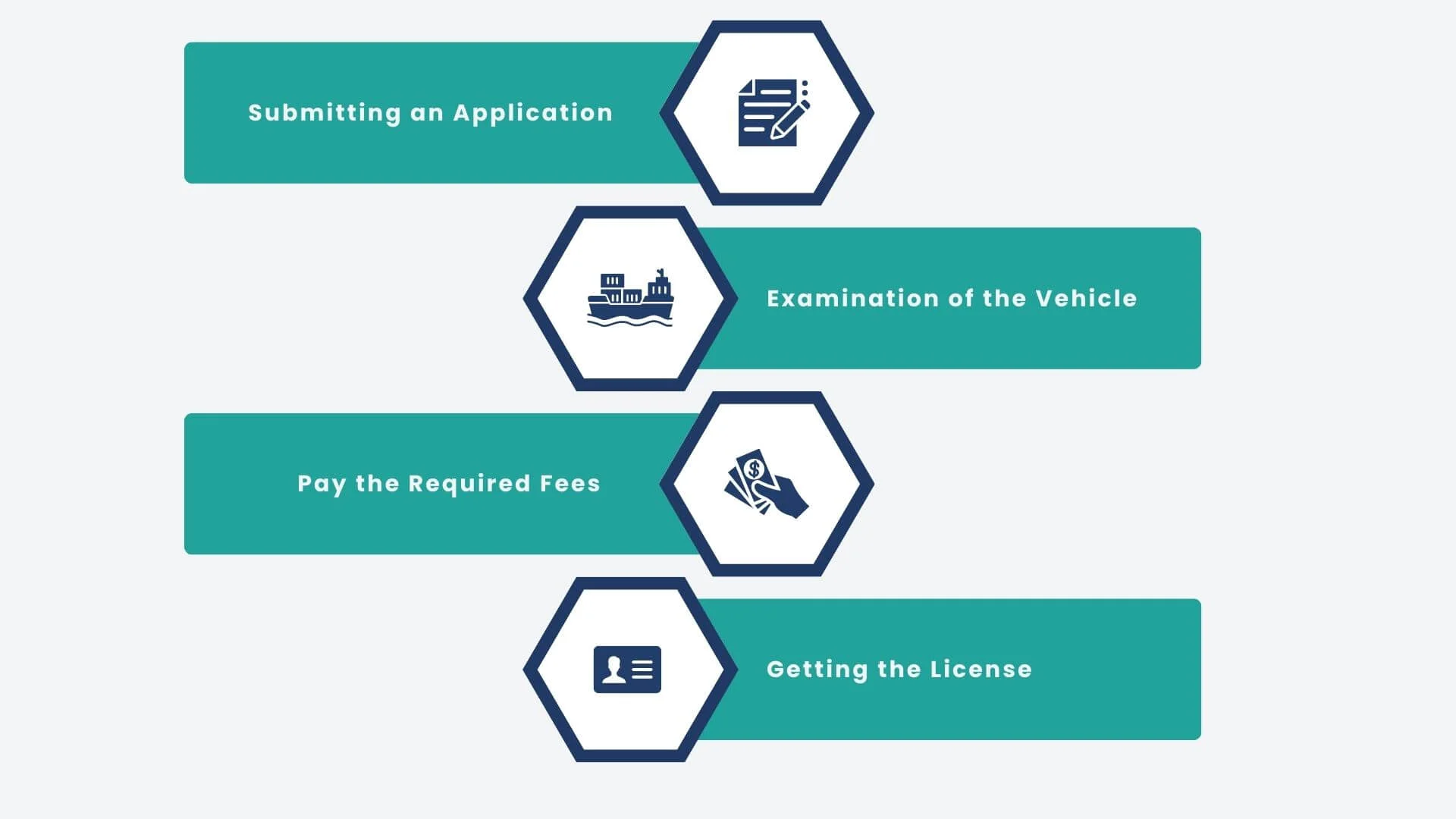 Submitting an application:

You must provide a properly filled-out application form to Singapore Maritime and Port Authority together with the relevant paperwork.

Examination of the vehicle:

Every ship must successfully pass a mandatory inspection of its furnishings, and machinery in order to obtain a harbour craft license. You must make arrangements personally regarding the location, time, and day of the examination with the MPA's One-Stop Document Centre (OSDC) a minimum of one week beforehand
Pay the required fees:

You'll get a vessel examination report once the vessel has passed the examination. You are obligated to make payment for all applicable charges and contributions within a week's time.
Getting the license:

You are going to get a craft licensing certificate with the craft license number once all fees are completely paid. The craft license must always be visible on board in a prominent location. The license number needs to be permanently engraved into the primary beam of the ship, and it should always be readable and apparent on the ship as well as any portable fire and lifesaving equipment.
Ship Registration Certificate
Ships may be registered under Singaporean flags (Singaporean ships) or foreign flags (overseas ships). The Singapore Registry of Ships (SRS) allows all kinds of ships to be enrolled under the Singaporean flag as long as certain requirements are met.
Requirements
Ships not more than 17 years will be taken into consideration for enrollment.

Singaporean nationals, Singaporean permanent residents, local businesses, or foreign-owned Singaporean businesses may be considered the proprietors of Singaporean vessels.

The ship can be enrolled in Singapore if a locally owned company—one that was established in the nation of Singapore and possesses over fifty percent of its stock controlled by Singaporeans or other locally owned company—meets the required minimum capital criteria.

The ship could be enrolled in Singapore if it belongs to a foreign-owned firm, defined as one that was formed in Singapore and has over fifty percent of its stock controlled by foreigners, under the circumstances listed below:
A minimum paid-up capital of 50,000 Singaporean dollars is required of the organization.

A minimum of 1,600 GT and self-propulsion are required for the vessel.
Send a letter to the ship registrar
If the requirements are satisfied, send a letter to the registrar asking for permission to use the ship's name as well as an official number for the boat.
Submitting an application
Complete the application form and deliver it to the officials with all of the necessary paperwork. The firm profile, ownership documentation, a certificate of tonnage, etc. are among the required documents.
Make payments
You are obligated to make payments for the initial registration charge and yearly tonnage tax after providing the necessary paperwork. 
Acquire the Certificate of Registry
You will receive the Certificate of Registry and a Carving and Marking Note after the Registrar has given his or her approval to all documentation.
Acquiring the Port Limit Manning Licence in Singapore
Each member of the crew aboard your harbour craft must be in possession of a current Port Limit Manning Licence. For distinct sorts of crew members, numerous kinds of manning licenses are given.
In order to acquire this license, you must provide every crew member's properly filled-our application form to the MPA's OSDC accompanied by any additional documentation that is required, such as:
The Certificate of Competency or Result Slip issued by the MPA's Maritime and Port Training Section

A passport (for individuals from other nations) and an identification card( for Singaporeans)

Certificates for additional courses you took that were pertinent.

Work Permit/Employment Pass
The license charge is SGD10 for five years.  After receiving payment, the MPA will examine the application and supporting documentation before issuing the port limit manning license.
Port Clearance Certificate
A Port Clearance Certificate (PCC) is required for every ship before they can leave the Singaporean Port. The Maritime and Port Authority of Singapore (MPA) has to receive a departure statement and the necessary paperwork in order to grant the PCC. Additionally, the declaration may be completed online using the MPA website. 
You must include the following details with your departure declaration: 
Information about the vessel, including its type, name, IMO number, etc.

Purpose of call, including receiving supplies for the ship, replacing crew members, docking, etc.

Departure information, including the time and date of departure, the following port of call, the destination, etc. 
The PCC that MPA grants has a validity for 48 hours after it has been received. If the ship does not depart within the time specified in the PCC, its proprietors, and their representatives must revoke the PCC and acquire another one.
Incentives for Shipping Business in Singapore
The Maritime and Port Authority has implemented financial, workforce development, and research and development initiatives with the goal of comprehending and assisting the requirements of a shipping company in Singapore.
Here are the various incentives for shipping business in Singapore:
MSI-Approved International Shipping Enterprise (MSI-AIS) Award
Corporations that meet the requirements of the program will receive a tax exemption on eligible shipping income for either:
A 10-year term with renewals

A non-renewable 5-year duration with the possibility of advancing to a 10-year renewable award at the conclusion of the 5-year term.
MSI–Maritime Leasing (MSI-ML) Award
The MSI-ML award encourages companies to base their fundraising and capital activities in Singapore when funding their ships or sea containers. Businesses, trusts, or partnerships that rent vessels or containers will benefit from tax breaks on their eligible leasing revenue for a maximum of five years.
MSI – Shipping-Related Support Services (MSI-SSS) Award
The MSI-SSS award aims to facilitate the development of ancillary shipping service providers as well as to support the establishment of business offices for shipping conglomerates in Singapore. An authorized MSI-SSS corporation will receive a 10% tax break on any additional revenue they make from providing eligible authorized shipping-related support services for a duration of five years that is renewable.
Exempt from withholding taxes
Withholding taxes will not be applicable on interest or associated contributions given to eligible shipping firms in connection with agreements secured to finance the acquisition or building of vessels, the acquisition of containers, or the acquisition of intermodal machinery. Additionally, by assisting with business and talent development, the Maritime Cluster Fund (MCF) promotes the expansion of Singapore's marine sector.
Book end-to-end experts consultation with Odint company formation experts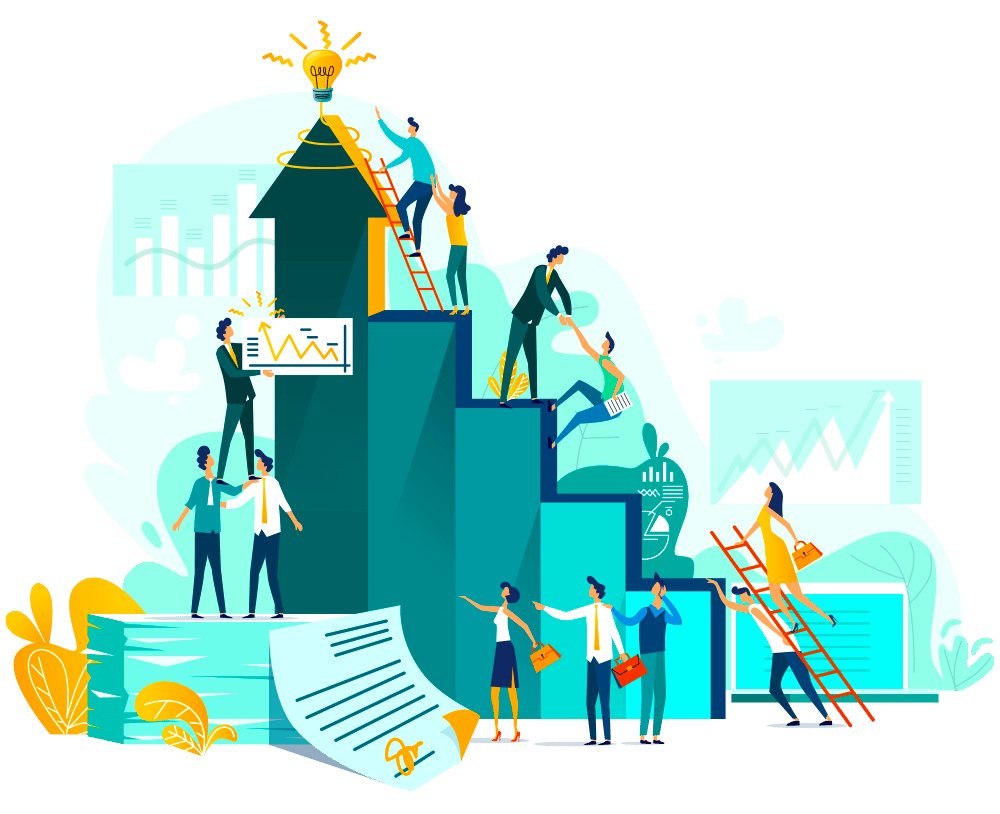 A shipping company in Singapore plays a crucial part in enabling international trade by utilizing the nation's advantageous location, first-rate port infrastructure, and effective logistics ecosystem. The shipping business in Singapore guarantees the seamless transportation of commodities across international waterways by providing a variety of services and adopting technological improvements.
Setting up a shipping company in Singapore is a relatively easy process as long as you adhere to the legal requirements. However, while setting up a shipping business in Singapore you must apply for the relevant license and permits in order to operate your business smoothly and effectively. Our team of experts at Odint Consulting is dedicated to providing comprehensive assistance throughout every phase of establishing your shipping company in Singapore. We are committed to simplifying the process by guiding you through business registration, document gathering, and acquiring the necessary licenses from the appropriate authorities. With our extensive knowledge and unwavering support, you can trust us to expedite the registration process for your business in Singapore. Let Odint Consulting be your trusted partner on this journey, ensuring a smooth and successful start to your shipping business in Singapore.