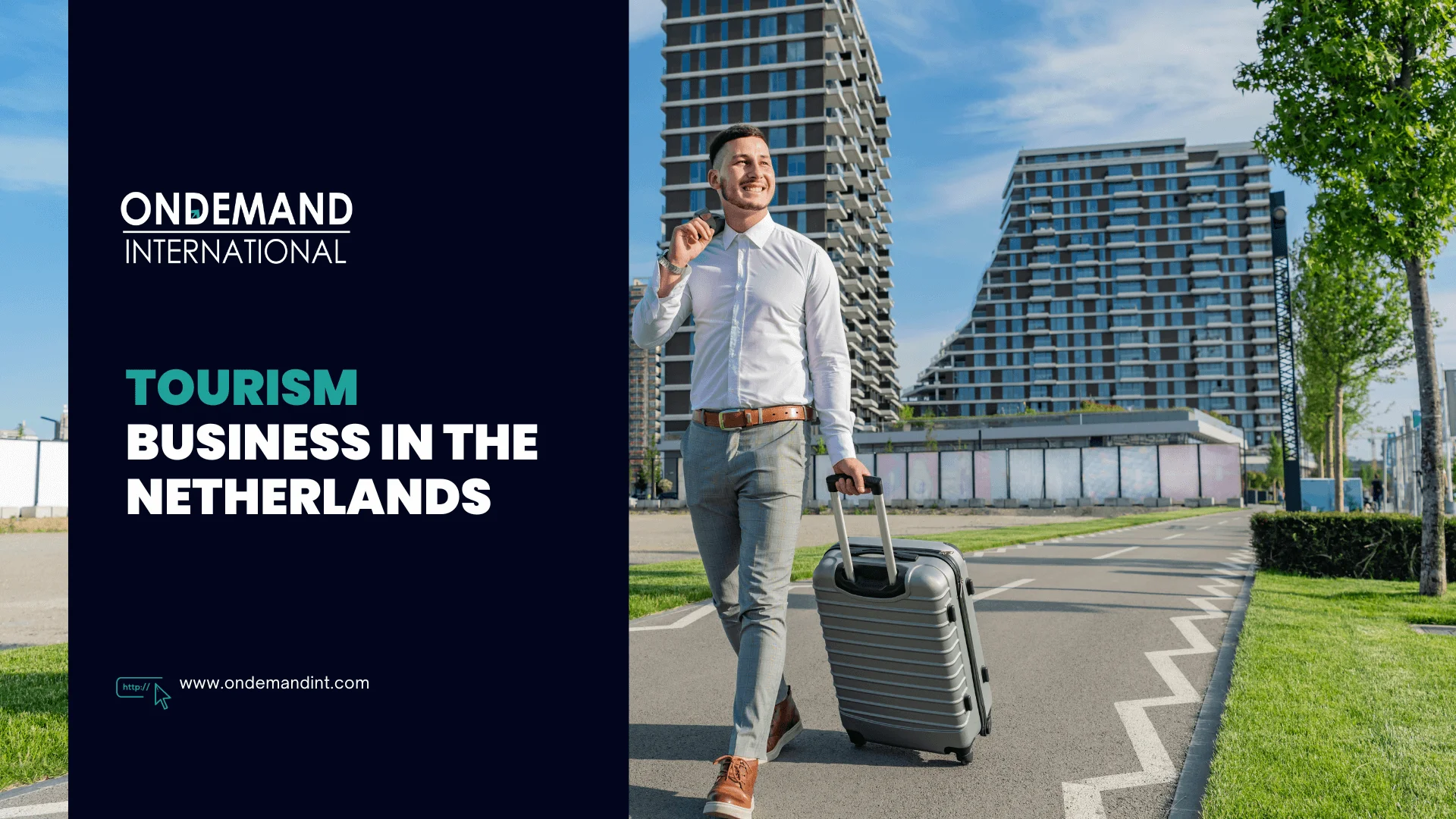 Are you considering delving into the travel industry and dreaming of starting a tourism business in the Netherlands? The land of picturesque canals, windmills, and rich cultural heritage is a promising ground for establishing a travel agency.  The Dutch government's support for tourism, combined with a robust infrastructure, makes it an ideal landscape for a burgeoning travel business. This guide unveils the steps, requirements, and advantages of initiating a tourism business in this enchanting European destination.
Benefits of Establishing a Tourism Business in the Netherlands
Lucrative Tourism Industry:

The Netherlands boasts a burgeoning tourism industry, attracting millions of visitors annually. The demand for travel services remains high, guaranteeing a constant flow of prospective clients.

Strategic Location:

Positioned at the heart of Europe, the Netherlands serves as an excellent hub for travellers. Proximity to major European destinations makes it an advantageous base for a travel agency.

Supportive Infrastructure:

The country's well-connected transportation system, advanced technology, and cosmopolitan environment create an excellent backdrop for a successful tourism business.
Requirements for Starting a Tourism Business
To establish a travel agency in the Netherlands, there are a few essential prerequisites:
Business Plan:

A well-crafted business plan outlining your objectives, target market, and financial projections is imperative.

Legal Structure:

Determine the legal structure for your business, whether it's a sole proprietorship, partnership, or a limited liability company (LLC).

Permits and Licensing:

Obtain the necessary permits and licenses from the Chamber of Commerce (Kamer van Koophandel) and other relevant authorities.

Insurance:

Secure appropriate insurance to protect your company from any liabilities and dangers.

Knowledge of the Industry:

Acquire in-depth knowledge of the travel industry, customer preferences, and market trends to offer unique and appealing services.
Steps to Launch a Tourism Business in the Netherlands
1. Market Research
Analyze the market, identify your target audience, and comprehend their travel preferences and needs.
2. Business Registration
Register your business with the Dutch Chamber of Commerce, obtaining a KvK number (Kamer van Koophandel).
The registration process involves several steps:
Choose a Business Name:

Select a unique and engaging name for your travel agency.

Visit the Chamber of Commerce:

Present your business plan and identification documents at the local Chamber of Commerce office.

Obtain the KvK Number:

Upon successful registration, you will receive a KvK number, crucial for business operations.
3. Financial Planning
Establish a robust financial structure, including funding sources, budget allocation, and pricing strategies.
4. Marketing and Branding
Develop a compelling brand identity and marketing strategy to stand out in the competitive travel market.
5. Partnership and Networking
Forge partnerships with local hotels, tour guides, and transportation services to enhance the scope of your offerings.
Conclusion
Setting up a tourism business in the Netherlands presents an array of opportunities and rewards for passionate entrepreneurs. With the right approach, market understanding, and support, your dream of owning a successful travel agency can become a reality in this breathtaking European destination.
For a seamless and hassle-free establishment of your travel agency, consider OnDemand International. With their expertise in navigating Dutch business regulations and their comprehensive support, initiating your venture becomes an efficient and smooth process.
The primary costs include registration fees, office setup, licensing, insurance, and marketing expenses.
Subject to document verification and processing times, the registration procedure usually takes a few weeks to several months to finish.
Necessary documents include identification proof, business plan, proof of address, and relevant permits/licenses.