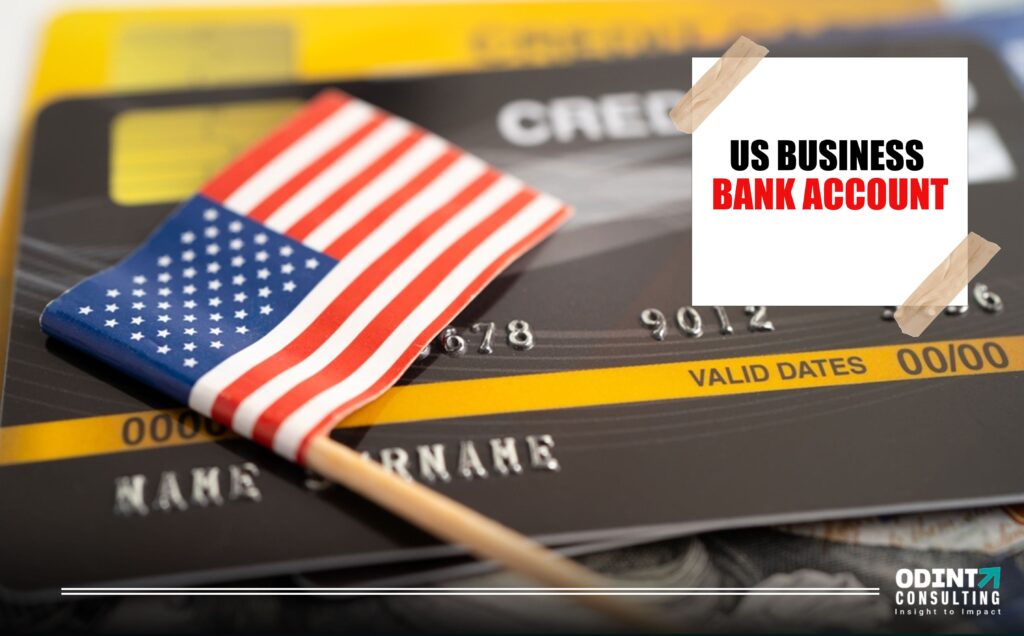 USA Business Bank Account 2023
The United States has the greatest industry and has one of the most finest financial sector on the globe. Many multinational firms choose to create a USA business bank account to conduct business with American consumers in a much easy way.
In order to start a business in the United States, you must first create a USA business bank account. One of the motives for opening a USA business bank account is that it will make the transaction of your business operations simpler and help you better manage your cash flow. Your firm can use a business account to collect and send cash for its operations. Furthermore, your business account provides a secure location for your company's funds and can also help you with your digital purchases.
This guide will cover the numerous USA business bank account that you can open and will further describe the numerous banks in USA where you can open your bank account.
Benefits of USA Business Bank Account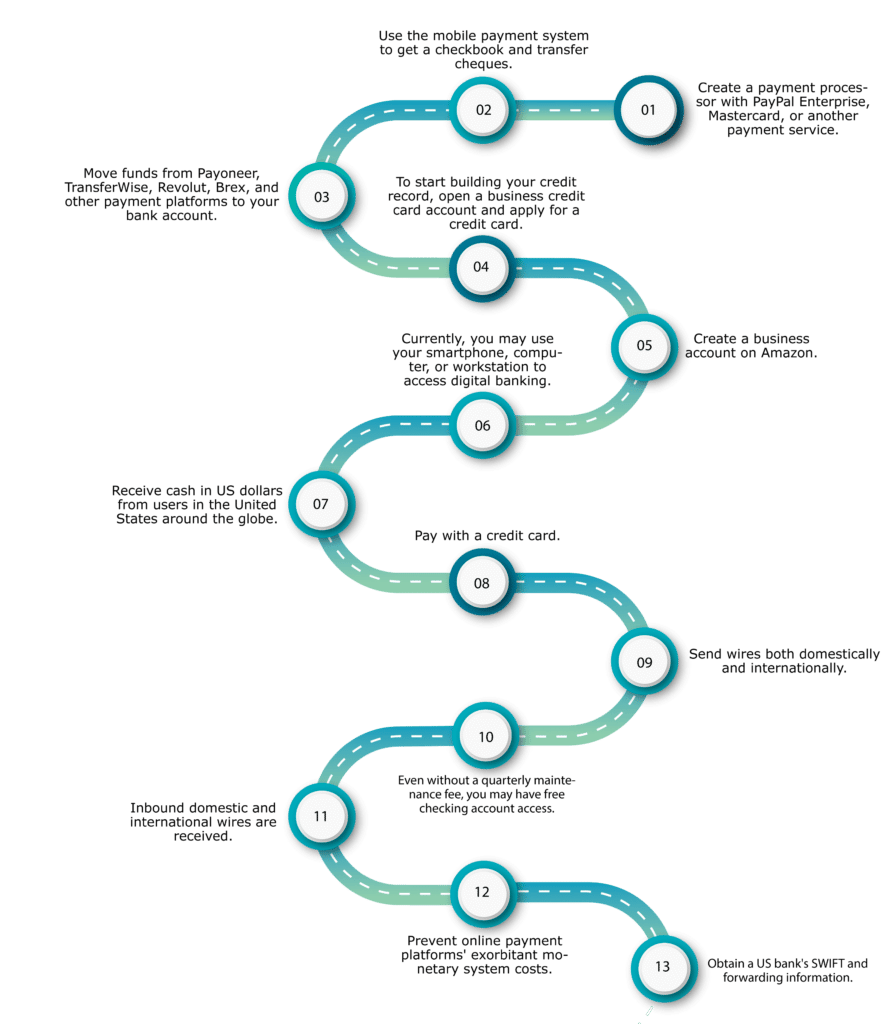 After you've established your USA business bank account, you'll be able to get the following benefits:
Create a payment processor with PayPal Enterprise, Mastercard, or another payment service.
Use the mobile payment system to get a checkbook and transfer cheques.
Move funds from Payoneer, TransferWise, Revolut, Brex, and other payment platforms to your bank account.
To start building your credit record, open a business credit card account and apply for a credit card.
Create a business account on Amazon.
Currently, you may use your smartphone, computer, or workstation to access digital banking.
Receive cash in US dollars from users in the United States around the globe.
Pay with a credit card.
Send wires both domestically and internationally.
Even without a quarterly maintenance fee, you may have free checking account access.
Inbound domestic and international wires are received.
Prevent online payment platforms' exorbitant monetary system costs.
Obtain a US bank's SWIFT and forwarding information.
Types of USA Business Bank Accounts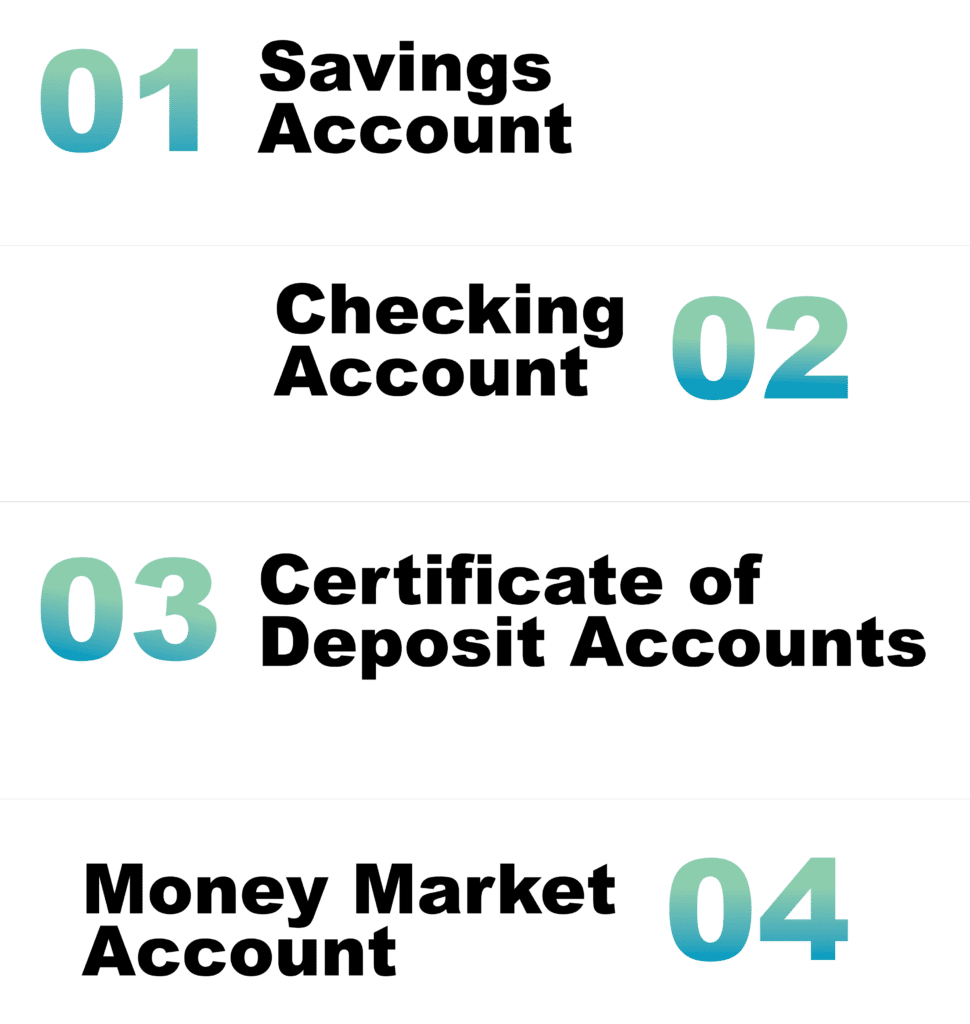 Bank accounts provide you with ease, reliability, and protection for your wealth. Depending on your needs, different types of USA business bank accounts may fulfill a range of functions. Some are meant for short- or long-term preservation, while others are for spending or paying expenses.
The following are the most frequent types of bank accounts:
Savings Account:
A savings account is a sort of bank account in which you can retain income that you do not plan on spending right away. Usually, savings accounts offer interest on the amount deposited, although the cost of borrowing and average annual return vary a lot from one bank to the next. 
Minimum balance restrictions and monthly service charges may apply to term deposits. However, they normally do not include a debit or ATM card, and you can't make payments with them.
Savings accounts aren't intended for day-to-day expenses or bill payments. Usually, the restrictions limit you to withdrawals from a savings account each month. These restrictions have been lifted indefinitely to allow persons who are experiencing financial hardship as a result of the coronavirus outbreak to save more easily.
Checking Account:
A checking deposit in the bank can be opened at a physical bank, a financial institution, or an Internet bank. Users can open account balances at some nonfinancial banking firms.
Features:
They usually come with a debit card that may be used to make transactions or withdraw money.
It's possible that paper checks will be included.
This account is for storing monies that you want to use or to pay bills.
It's possible to connect it to other bank accounts, including savings accounts.
A basic checking account has been the most popular bank account. You may be free to spend with a bank card, make payments digitally or by paper receipt, and send money to and from linked accounts if you have a basic checking account. Basic or regular liquid funds may have an ongoing maintenance cost or reserve ratio criteria to escape the charge.
Certificate of Deposit Accounts:
These are time deposits. When you start a standard CD account, you agree to leave your funds in place for a predetermined length of time. This is known as the maturation period, and you will earn interest on your account during this time.
When the CD expires, you have the option of withdrawing your initial investment plus interest or rolling the entire amount over to a new CD. Banks may provide CDs with periods ranging from 28 days to 10 years or more. The cost of borrowing on most CDs remains constant for the length of the CD.
Some factor to bear in mind concerning CDs is that early termination might result in a fine. According to the CD length and the bank's policies, this price might be a fraction of investment returns or all of the interest generated. As a result, when creating a CD account, it's critical to read the tiny print. You may also hunt for a no-penalty CD that enables you to withdraw money without penalty.
Money Market Account:
Money Market Accounts integrate savings and checking account characteristics into a single bank deposit. A bank or financial institution often offers interest on holdings as well as registration and debit card accessibility for spending or payment services. 
Money market accounts, like bank deposits, are subject to Regulation D, which means you're confined to six withdrawals per month under normal conditions. Furthermore, even if the law is indefinitely suspended, banks can levy an excessive transaction fee for exceeding six withdrawals.
Book free end-to-end experts consultation with Odint Banking and Accounting experts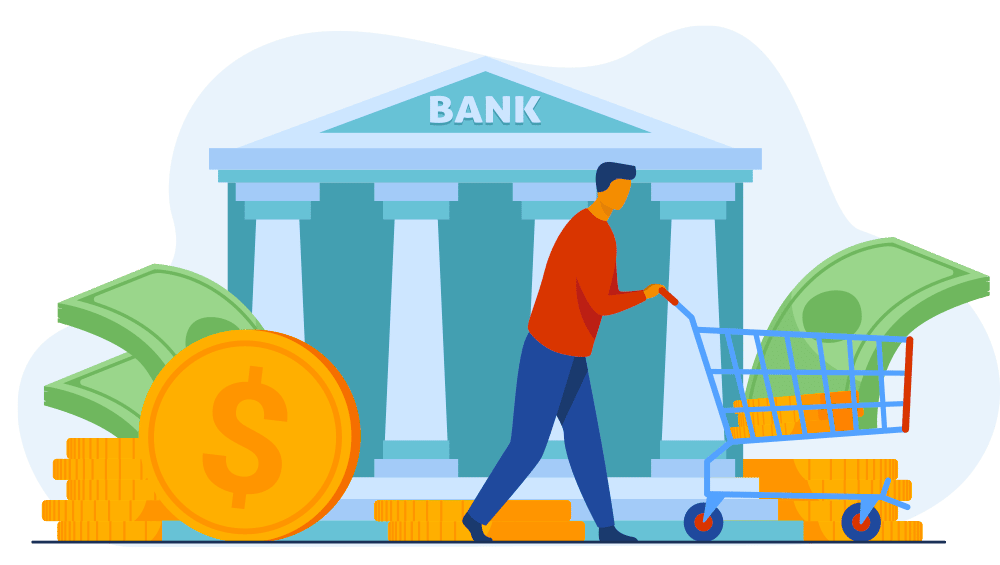 Best Banks for Opening USA Business Bank Account
A bank account is not an option for a business entrepreneur; it is a requirement. To hold money protected and maintain accounting records for the firm, every company should have its specialized bank account, as well as maybe investment, lines of credit, and other assets. But don't assume that going to the nearest bank will get you the greatest bargain or provide you with all of the capabilities you want in a small company banking.
Some of the banks that can provide the best business bank account are as follows:
JP Morgan Chase
JP Morgan Chase is one of the biggest financial institutions in America. There are numerous business banking options available such as retail banking, and commercial banking, with monthly costs ranging from $15 to $95. You won't pay any monthly charges as long as you keep your account balance at the specified minimum deposit level.
Bank of America
Bank of America, a major player in the nation, provides a broad spectrum of financial items and services, like banking, borrowing, investing, and financial management. Two ordinary corporate accounts are available from Bank of America, both of which come with charges that, upon achievement of specific requirements, are waived.
Wells Fargo
Wells Fargo is a well-known bank that offers a wide range of financial products and services and a large network of branches. Wells Fargo offers business checking accounts in addition to accounts that are designed specifically for small companies or nonprofit organizations.
Citibank
An international bank with a broad range of banking services is Citibank, a division of Citigroup. There is a wide variety of commercial banking accounts offered by Citibank, comprising checking accounts made for various business categories. Additionally, there are specialized accounts created for various requirements and industries. 
Banks have different regulations when it comes to creating USA business bank accounts. These regulations might be somewhat different. Banks, for instance, have distinct restrictions when it comes to creating USA business bank accounts. Irrespective of its principles, every American bank is required to follow stringent federal and state rules that safeguard your funds. This is the most significant deterrent. 
Find out about a bank's account creation alternatives and processes and whether its policy is a good fit for you.
Online USA Business bank account
Some banks in the United States used to allow customers to create business accounts digitally. This eliminates the need for a person to go to the institution. Both personal and commercial accounts were covered by such a distant initial registration. 
To establish a corporate account online, you must be established or licensed in a certain jurisdiction. However, remote account opening is no longer a frequent practice. Instead, when creating a new account, most American banks now require a personal presence in the bank. Despite the fact that you opened your first account physically, you can now open your following accounts online.
While actual involvement is usually essential, it may be feasible to create a bank account remotely under specific circumstances. It simply takes a couple of minutes to set up an account. It normally takes less than an hour to create a corporate or personal bank account in the United States. 
Upon your appointment to set up an account with an American bank, you will have access to internet banking, along with a smartphone app. The majority of online banking services are free and simple to use. As a result, you may manage your accounts from anywhere in the globe using your desktop, tablet, or smartphone. This is quite useful.
Procedure for Opening Corporate Account in USA
American banks need account holders to visit the branch before establishing an account. To put it another way, a physical inspection from the responsible party is almost always required. 
Here are the steps for opening a USA business bank account:
Determine the Bank
Firstly, research and comprehend the services and costs offered by various banks. Consider numerous factors such as services offered, fee structure, and so on, and select a bank that meets your demands.
Select the mode of opening the bank account
After choosing a bank, you may begin the account opening procedure online or by visiting a nearby branch. 
Collect the paperwork
In order to open a USA business bank account, you must gather the documents such as business establishment documents, business address evidence, etc.
Visit the bank
When opening an account, fill out the form in person at the bank and submit it with the necessary paperwork.
Despot the minimum required funds
You might need to make an initial deposit into the account in accordance with the bank's rules. Information on how much deposit is required and accepted means of payment will be sent by the financial institution.
Receive Account Details
After the account opening procedure has been successfully completed, the bank will give you the account information, including the account number, as well as any necessary login information for Internet banking.
Our team of experts at Odint Consultancy can help set up your bank account in the USA and make sure you comply with the legal requirements.
Documents and Information For USA Business Bank Account
To establish a USA business bank account, you must complete an internet banking procedure.
⮚ Your identification, company's EIN, internal revenue service Identification number, and US location would be requested by a bank.
⮚ You'll need to furnish the essential paperwork for your US-based business. A filing receipt, for example, may be included such as: For a business, the certificate of registration, investors' contract, and rules are required; for an LLC, the rules of organization and user agreement are required.
⮚ You may be asked to produce a US taxpayer identification number by a bank (TIN). Maybe this is a social protection detail for US citizens or an independent taxpayer unique identifier for non-residents.
⮚ You may be required to supply contact information for a US citizen or permanent resident who is the business owner or controlling management by the US bank.
Read More: Advantages of Using a Delaware LLC for Real Estate Business
One of the firm founders or key executives must be a US legal resident, according to most USA business bank accounts. This need for a US citizen is reasonable.
For starters, American banks invest in businesses with regional instead of distant clients.
Secondly, the US individual's physical presence makes the American corporation more answerable.
Thirdly, American banks like to have someone on hand in case of an emergency.
To put it another way, USA business bank accounts must stop looking for someone all over the world.
Account opening timeframe
It may happen quickly if you have everybody and everything prepared. If you neglect things, it could take a couple of days to several weeks and even months to open a current bank account. The amount of time it takes to create a bank account is mostly determined by how effectively you prepare all required paperwork, information, and signatories. Obviously, the shorter the timescale, the better the preparedness. As a result, schedule the account opening well in advance.
Banking charges in the USA
Some banks in the USA may charge fees based on the kind of service they provide. Here are the common fees that you may be required to pay in the USA:
Monthly charges
Some banks have monthly fees for engaging in business transactions. The terms and conditions of numerous company accounts provide that fees be waived if you achieve specific requirements, like keeping a minimum monthly amount. 
International transaction costs
The majority of enterprises will also require international money transfers for paying vendors or staff members who are headquartered abroad. Numerous banks also charges a fixed amount for such type of transactions.
Cash Handling Fees 
Fees for managing cash transactions that exceed a specific level may be assessed by banks. These charges aid in defraying the extra expenses related to handling actual money.
Online and mobile banking costs
Although many banks provide free online and mobile banking services, some extra charges could be associated with particular features or increased functions.
USA Bank Account Signatory
To be in the cautious zone, never give anyone else access to funds. Some suppliers, for instance, promise to take on the role of overseeing director in your American firm. They may function as your firm's signature at the USA business bank account in this capacity. This may appear appealing. 
You may not need to travel to the United States to create a bank account if you use a signature replacement. The internet banking service might simply be a ruse. If the individual moves your money someplace and then disappears, you might lose all of it in no time. Can you fathom the number of accounts that a dominating supervisor would handle? As a result, his or her desire to deceive you may be strong.
As a result, never put your money in danger because of someone else. Ideally, you should be the one in charge. Your wealth is only accessible and controlled by you. This information could save you a great deal of stress and misery. 
As a general guideline, be wary of anyone who proposes to function as your company's supervising administrator. Only work with recognized specialists. An attorney may not be sufficient to create a USA business bank account. It could function better later after you have bank account details to use for account construction and operation.
Banks in the United States engage corporate clients in a variety of ways. Moreover, even within the same bank, various executives may approach similar issues individually. These inconsistencies may have an impact on your banking communities in the United States. You can create a USA business bank account on your own if you are familiar with US banking legislation and requirements. At the very same time, try employing a lawyer or other specialist to back you up.
Book free end-to-end experts consultation with Odint Banking and Accounting experts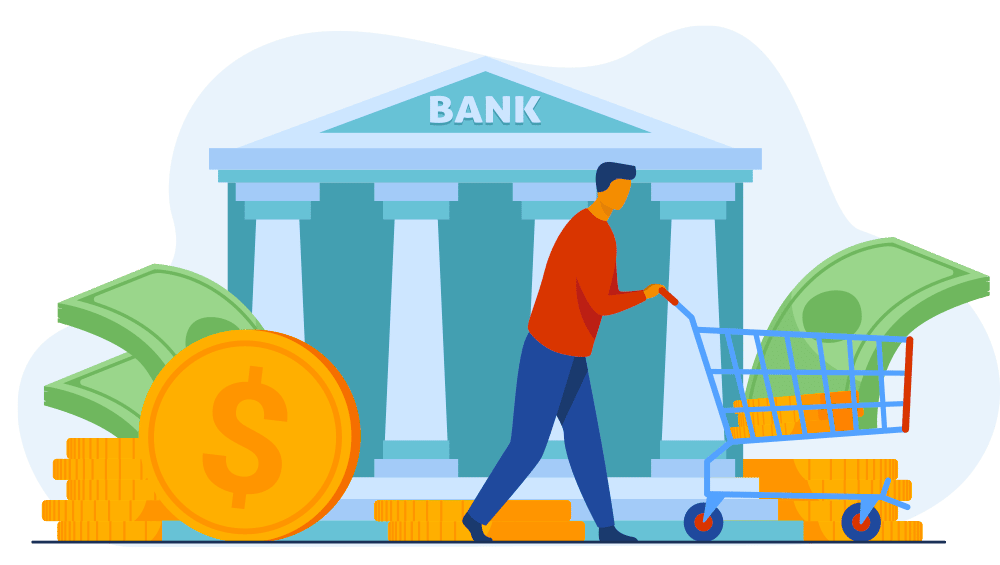 To manage the finances more effectively, a business bank account in the USA is required. The growth and stability of your business will be improved, and the financial operations will be more efficient, with a corporate bank account in the USA. Business accounts offer unparalleled simplicity, dependability, and asset protection to ensure a streamlined and secure approach to wealth management.
If you are looking to set up a business bank account, you may speak with experts from OnDemand International. Our experts will assist you in selecting the most suitable bank based on your needs and further help you through each phase of setting up a business bank account.