Have you ever considered the possibility of incorporating a corporation in Chile? If so, it's crucial for you to comprehend the reasons that make Chile an enticing jurisdiction for entrepreneurs.
Chile enjoys a strategic geographical location that acts as a gateway to other Latin American markets due to its position in South America. Entrepreneurs 
seeking to engage in trade with neighboring nations can take advantage of the nation's beneficial tax policies, promoting smoother trade and preventing double taxation. Additionally, one of the major benefits of registering a business in Chile is the availability of a skilled and reasonably priced workforce due to the country's population of approximately 19 million people.
This article seeks to highlight the various advantages of setting up a business in Chile and give you useful information so you can decide why Chile should be your top choice for a site for your enterprise.
Various Advantages Of Setting Up A Business In Chile
Whether it's the country's advantageous location, tax advantages, or availability of a trained labor force, Chile makes an excellent choice for business owners looking to launch their businesses. Exploring the main reasons for registering a company in Chile will help you position yourself for success in this thriving and dynamic industry.
Here are the reasons for registering a company in Chile:
1. Appealing business environment
Chile is frequently regarded as having the most developed, competitive, and appealing business environment. The nation is well known for its economic liberty and has one of the most stable economies. The government is committed to maintaining an open market and competitive economy via the implementation of various business-friendly structures, which support this objective by fostering favorable business conditions. Chile also has no financial restrictions on the growth of capital and allows for 100% foreign ownership which is another one of the crucial reasons for registering a company in Chile.
2. Highly skilled employees
Chile offers a highly-skilled and desirable workforce for foreign businesses looking to expand operations and forge international commercial ties. Despite being one of the most developed and rich nations in the region and having a large pool of highly skilled people at its disposal, the nation nonetheless has affordable labor expenses which is another one of the benefits of registering a business in Chile. A few of the greatest universities in the country as well as the world are located in Chile, providing the business sector with a steady stream of employees who are extremely skilled, knowledgeable, and prepared. Due to this, the populace of Chile is highly educated and literate. As a result, foreigners conducting business in Chile will probably collaborate with highly skilled people, many of whom know English.
3. The Simplicity of Doing Business
Chile is regarded as having an advantageous business climate and efficient procedures for launching and operating a firm. An LLC in the nation can be opened with a minimum of 2 shareholders. According to the Ease of Doing Business index, the country is in 59th place out of 190 nations which is another one of the advantages of setting up a business in Chile. To make it simpler for entrepreneurs to start and operate their enterprises, the government has made changes to streamline bureaucracy, lower administrative hurdles, and improve transparency which is another one of the benefits of registering a business in Chile.
4. A higher standard of living
Another one of the advantages of setting up a business In Chile is that the nation offers a higher standard of living. Due to Chile's rapid pace of development, residents and workers enjoy many of the advantages associated with residing in a more conventionally accepted prosperous nation. Some of the factors that provide a better quality of life include the nation's solid infrastructure, access to quality healthcare, economy, and political climate, and relatively low crime rates. This is another one of the reasons for registering a company in Chile.
5. Positive Government Actions
Through encouraging laws and incentives, the Chilean government aggressively encourages entrepreneurship and international investment. To promote innovation, R&D, and firms focused on exports, it offers a variety of programs and incentives. Furthermore, the government offers tax breaks and incentives to small firms and entrepreneurs, promoting a strong entrepreneurial climate.
Another one of the benefits of registering a business in Chile is the numerous tax incentives offered in the nation. Chile has lower rates of taxation than other countries in Latin America, which fosters a robust and dynamic business environment for firms operating in the nation. Dividends paid from one Chilean resident corporation to another are not subject to taxes at all. Customs fees and VAT are totally waived for all Chilean exports. Customs fees and VAT that were paid on materials utilized to produce exports can be refunded.
Residents' businesses have access to regional tax benefits, such as:
In some areas, there is a 17% tax credit available on investment income.

For 25 years, businesses that produce mining supplies are immune from corporate taxes and import duties.
Chile has signed double tax agreements with over 32 countries to lower the amount of withholding tax on dividends, interest payments, and royalties paid to international corporations.
Book end-to-end experts consultation with Odint company formation experts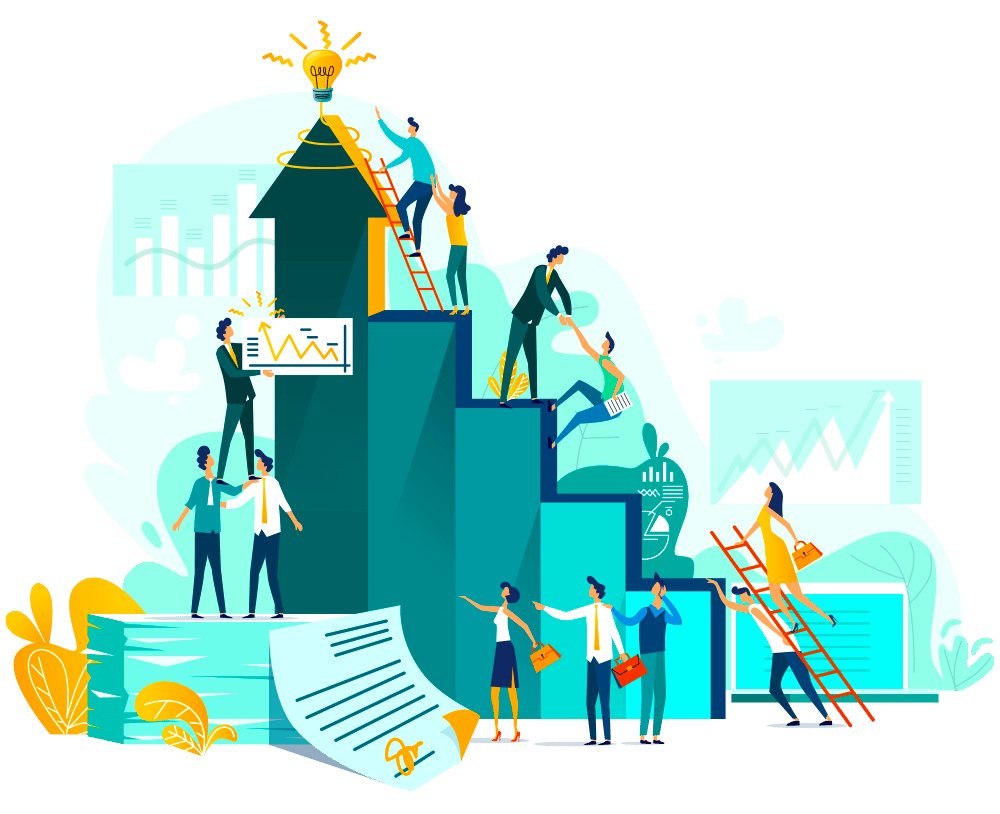 Chile is a top choice for businesspeople due to its strong economy, significant tax benefits, supportive government initiatives, excellent quality of life, and favorable business environment. The nation entices countless investors to establish their businesses within its borders.
For more queries regarding the advantages of setting up a business In Chile, speak with our experts at Odint Consulting. Our experts are highly experienced and can assist you with your queries. Additionally, our professionals can assist you with the procedure that must be followed in order to establish a business in Chile that complies with all legal criteria.
Parshant Gaur is a company formation specialist with 4+ years of expertise in international business. Financial planning, risk management, and other related areas.