Company Registration in Chile in 2023-24
Chile, one of the first nations to join the OECD nations is among the best countries for incorporating a business. With a GDP of approximately $317 billion in 2021, the nation is one of the fastest-growing in the world. With a GDP of approximately $317 billion in 2021, the nation is one of the fastest-growing nations in the world.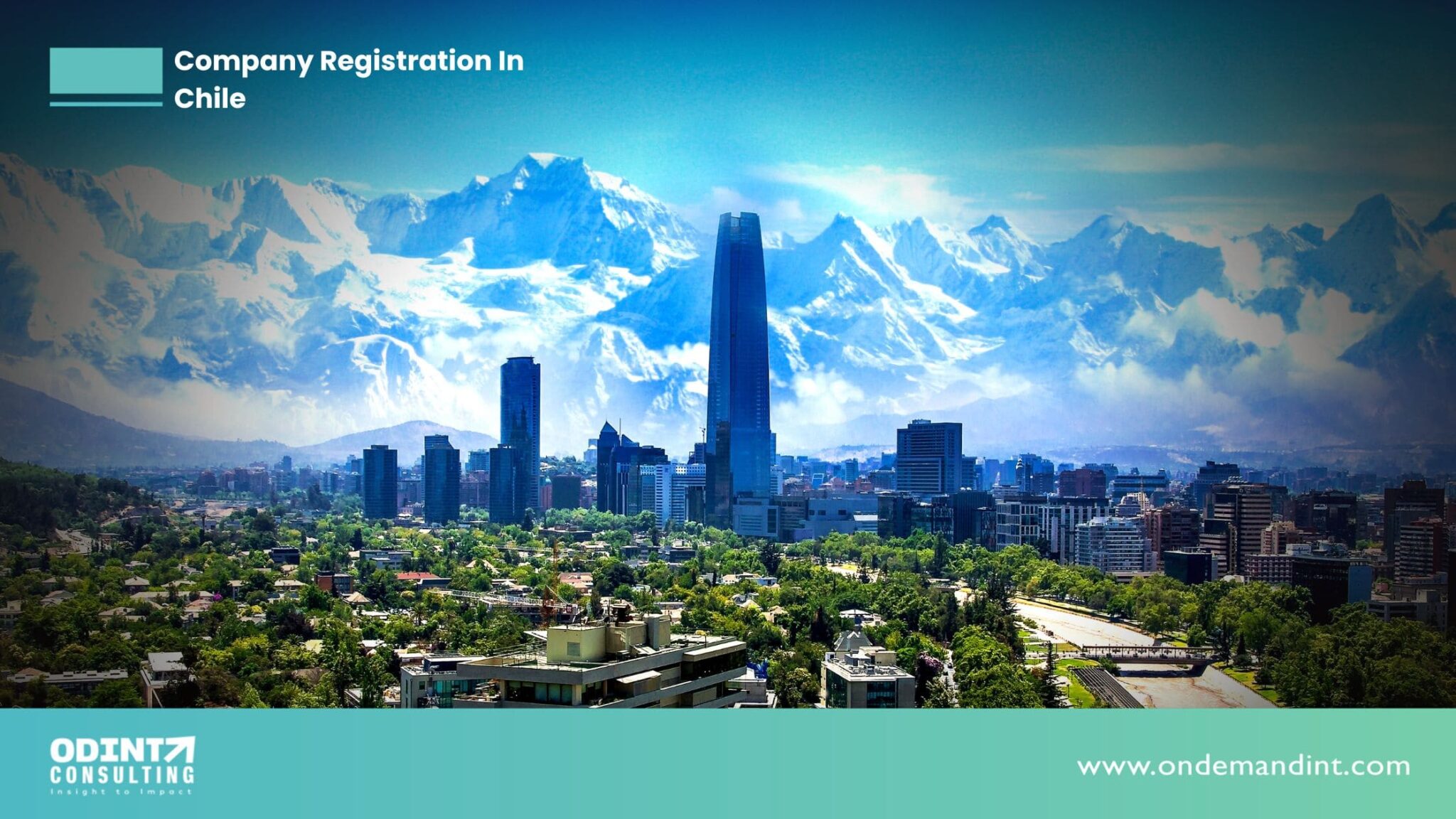 With a population of over 6 crores, Chile possesses one of the most trained,  knowledgeable, and qualified labor markets in Latin America. The nation offers numerous sectors where investments can be made, including the agricultural, manufacturing, and service sectors. The services industry, which makes up about two-fifths of Chile's GDP, is one of the greatest sectors in which entrepreneurs can make investments.
This article will cover the complete procedure for company registration in Chile. It will further discuss the benefits, taxes, costs, and documents required to register a company in Chile.
Procedure for Chile company registration
The procedure for Chile company registration is briefly discussed below:
Select the corporate structure
The initial phase for company registration in Chile is to decide the form of business you wish to incorporate.
Select a legal representative
A legal representative must be appointed if the entrepreneur is not physically available in Chile. Although a valid visa proving residency is required, the applicant need not be a citizen of Chile.
Prepare the deed of incorporation
After the corporate structure has been decided, the deed of incorporation for the firm must be drafted which includes information such as the business name, type, activities, registered office, etc.
Register with the Commercial Registry
After the incorporation deed has been notarized, the firm must be registered with the Commercial Registry within 60 days and the appropriate documents must be submitted along with it. The Certificates of Incorporation are granted by the company's registry once the company has been incorporated.
Publication in the Official Gazette
After the firm has been incorporated, it must be published in the Official Gazette within the initial 60 days.
Acquire the Taxpayer Identification Number (RUT)
The entrepreneur must acquire the Taxpayer Identification Number (RUT) from the Servicio de Impuestos Internos (SII).
Open a bank account for your company
After the firm has received its legal registration, you must establish a banking account with the Chilean bank of your choice.
Documents required for company registration in Chile
The numerous documents that must be submitted for Chile company registration are:
Details of the business structure

Incorporation deed

Information about the directors and stockholders

Details of the registered business address in Chile

Name of the company and information regarding the share capital
Business entities for Chile company registration
In order to register a company in Chile, the following forms of business can be established:
Individual Limited Liability Company (E.I.R.L.)
E.I.R.L. is one of the most preferred forms of Chile company registration for a sole owner. This is a business-related legal organization that doesn't necessitate the involvement of a third party and has resources that are separate from those owned by its proprietor. These businesses are governed by the Commercial Code and are permitted to engage in all civil and commercial activities with the exception of those that are legally designated for corporations.
Corporation (S.A.)
A corporation is described as a business created from a pool of shared capital contributed by stockholders who are only accountable for their individual invested capital. Public, as well as closed corporations, are the two types of corporations. Public corporations are companies with about 500 stockholders that have their shares listed on a public stock exchange.
Limited Liability Company (S.R.L)
An LLC may have a minimum of 2 and a maximum of 50 stockholders for Chile company registration. Each member's responsibility in these firms, where there is no minimum capital requirement, is capped at the level of his capital investment or a predetermined greater level.
Joint Stock Company (SpA)
Joint Stock Companies are businesses, which are a sort of corporation, and are established by one or more people, with shares of their own representing their capital contribution. A public deed or private documentation completed by the members that are legalized by a public notary establishes a stock company. A JSC can be incorporated with one stockholder and three directors.
Branch Office
A branch office is a representation of the parent company and is entirely controlled by foreign entities. To establish a branch office, a local representative should be selected. There is no requirement for minimum capital for a branch office. Such a corporate structure is permitted to execute domestic sales transactions, charge local clients, and collect payments from clients.
Eligibility criteria for company registration in Chile
Here are the eligibility criteria that must be followed in order to register a company in Chile:
Shareholders:

An LLC must consist of at least two and a total of 50 stockholders in order to launch a company in Chile.

Directors:

A corporate director's nationality is not restricted in Chile as such directors can be from any country.

Registered Office Address:

Businesses in Chile must have a registered business address in the country.

Local representative:

For incorporation, a branch office in Chile needs a local representative.

Investor visa:

You can stay in Chile for 1 year or 2 with an investor visa.
Taxation structure in Chile
Resident companies are required to pay taxes on their worldwide revenue. Non-Resident businesses must pay taxes on their earnings from Chilean sources.
Here are the taxes that entrepreneurs have to pay in Chile:
Corporate income tax:

The rate of CIT is 27%.

Value-added tax:

A 19% VAT rate is due when goods are transferred or services are rendered.

Customs duty:

The standard rate of customs duties is 6%.

Municipal Tax:

The municipalities collect municipal tax on a yearly basis.  Any activity a taxpayer does within its borders is subject to taxation.
Cost to register a company in Chile
The cost to register a company in Chile depends on the kind of business you wish to incorporate. Business incorporation cost for the first year can be about US$7,200.
Entrepreneurs must, however, pay for a number of additional costs, including those related to the registered office of their firm, bank fees, accounting services, etc.
Why register a company in Chile?
The most vibrant economy in all of Latin America is found in Chile.

Chile's GDP is increasing steadily and is anticipated to increase much more in the upcoming years.

Compared to most of Latin America, Chile has a reduced rate of taxation.

Chile enjoys a unique status among some of the world's mining countries due to its enormous deposits of both metal and non-metal elements.

The Chilean government strengthens measures that are favorable to companies in order to foster an efficient market economy.
Advantages of company registration in Chile
The numerous advantages of company registration in Chile:
Abundant Natural Resources
In terms of mining, Chile is the global leader. Copper, silver, gold, and lithium are all found in substantial quantities in Chile. Nearly 1/3rd of all Chilean exports are made up of metals. Agricultural production is one of Chile's major sectors due to the country's diverse climates and abundant soil.
Tax advantages
Chile is very appealing for business incorporation because it has the second-lowest rates of business taxes in Latin America. Dividends between resident companies in Chile are completely tax-free. There are about 28 double taxation agreements that Chile has negotiated with other countries. 
Business-friendly atmosphere
Chile has a vibrant and appealing business atmosphere. Whenever it relates to financial, social, economical, and political stability, the nation is excellent.
Book end-to-end experts consultation with Odint company formation experts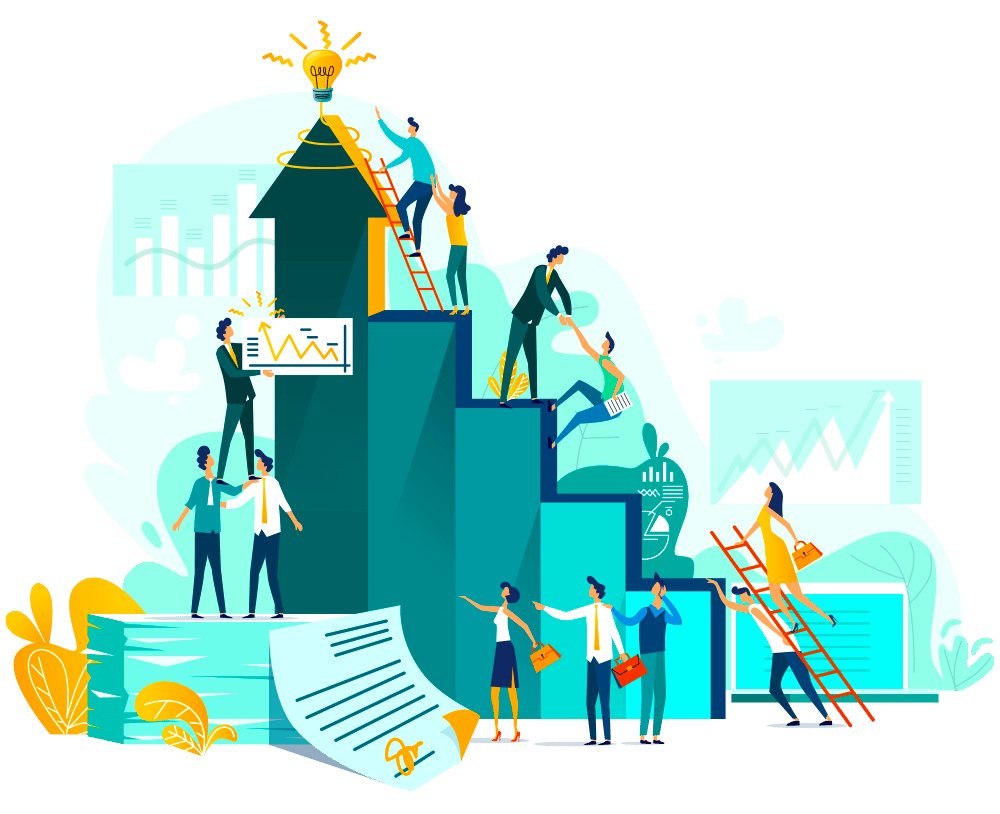 Chile provides businesspeople the possibility to incorporate a company in a favorable location by providing a business-friendly atmosphere. Chile boasts multiple free trade agreements and the second-lowest company tax rates in all of Latin America. The country offers entrepreneurs a variety of business options due to its diverse industries, which include manufacturing, agriculture, and services.
For company registration in Chile, get in touch with our business experts at Odint Consultancy.