10 Reasons To Register Your Company In Iceland
Iceland competes favorably with the industrial world's top nations in terms of its operational environment. Iceland is an excellent choice for firms to consider when looking for starting their enterprises in a new area. The nation offers a low taxation system, high levels of education, and better rates for qualified labor, land, and power.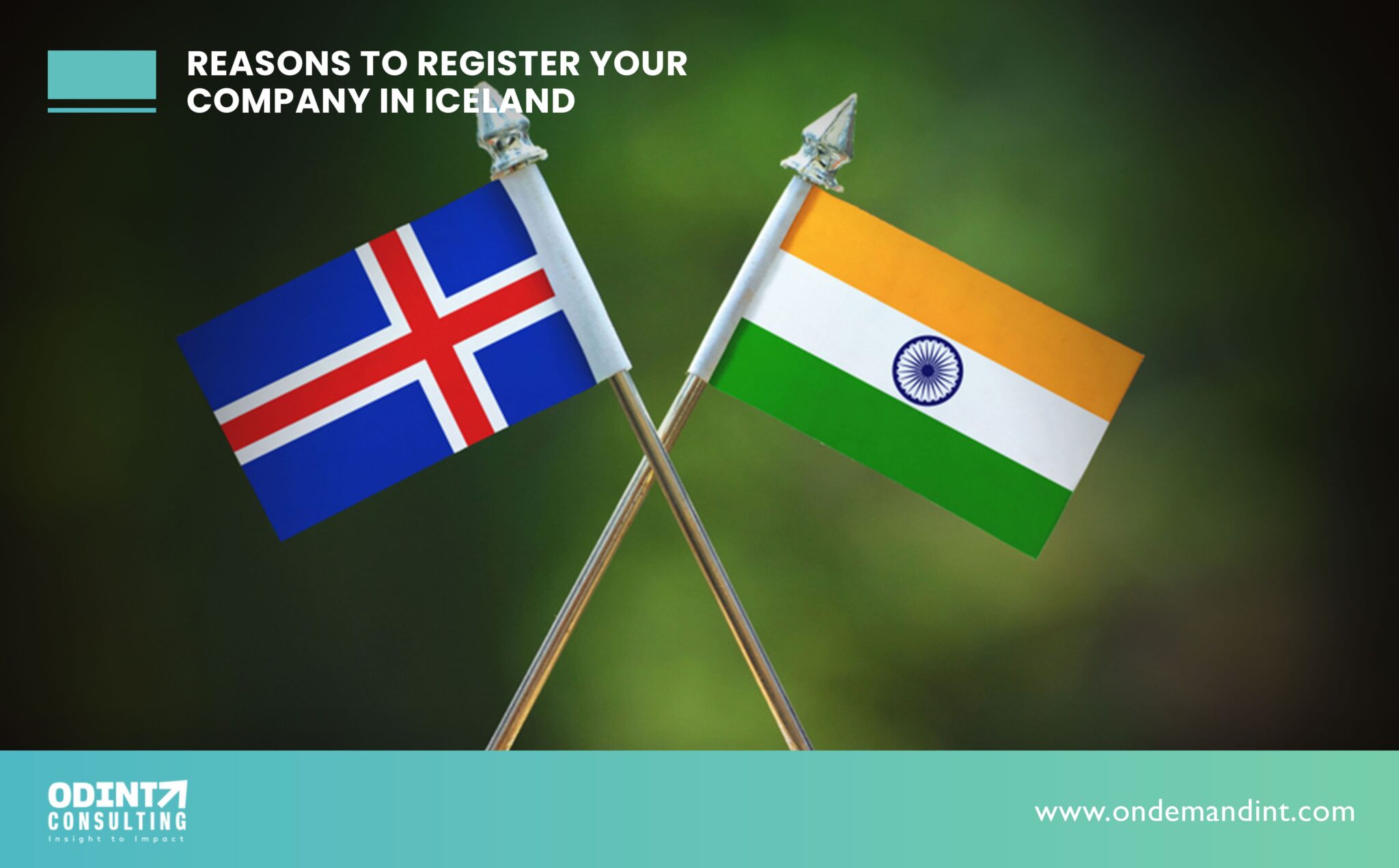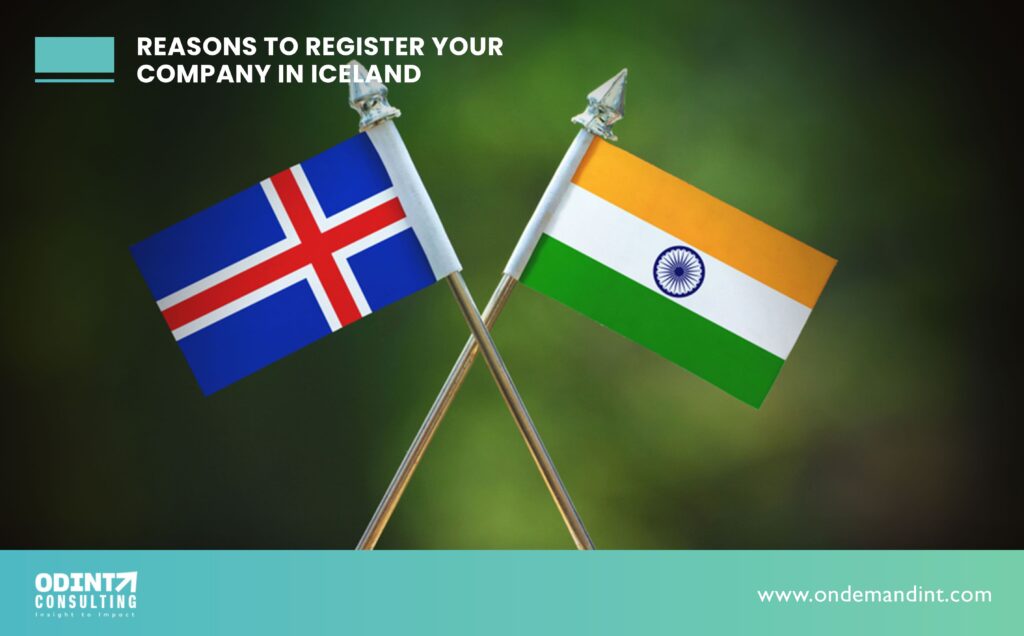 Additionally, there are several investment possibilities in Iceland for foreign companies and individuals. These are the reasons to register your Company in Iceland.
This article will give a brief overview of the various reasons to register your company in Iceland.
Numerous reasons to register your company in Iceland
Entrepreneurs who are looking to establish their companies in a new place can consider starting a business in Iceland. Incorporating a firm in Iceland would provide an entrepreneur with several advantages.
Iceland has a well-deserved reputation for technical advancement, sustainability, and economic expansion. It has been widely regarded as one of the world's most prestigious nations. It has emerged as the ideal destination for anyone wishing to invest in the country or start a business there.
Here are the reasons to register your Company in Iceland:
1. Favorable Business Climate
Iceland has a favorable business climate, which includes lower rates of corporate taxes, access to land as well as green energy at affordable costs, and effectiveness within the European legislative framework.

Iceland is a decent investment location for investors and company owners due to its high standard of living, modernization, economic growth, and stable and prosperous government.
2. The Simplicity Of Doing Business
The simplicity with which businesses can operate in the country is one of the reasons to register your company in Iceland. In comparison to several other nations, conducting business in Iceland is incredibly simple.

Iceland provides businesses with a balanced economic environment due to its modest size and transparent government. This makes Iceland's economy a desirable investment prospect for international entrepreneurs.

Out of 144 countries, Iceland scored 14th in terms of how quickly one may establish a business there.
The location where Iceland is situated is another one of the reasons to register your company in Iceland. Iceland is situated in an incredible region because it is situated between both North America and Europe.

Despite being an island, the populace is well-supplied with everything as the nation has substantial land and air connections. Typically, it takes less than six hours to get to Europe, the US, or Canada.

Importing and exporting are incredibly simple and convenient due to Iceland's modern freight shipping services.
4. Attractive Government Incentives
The government of Iceland prioritizes entrepreneurship and works to foster hospitable corporate environments.

Iceland's pro-business administration has done its part to ensure that businesses may operate in a reasonable, effective, and competitive atmosphere within a planned economy, and it encourages international investment.

New direct investment projects are qualified for an investment agreement in Iceland, which guarantees considerable regional incentives.

Iceland has several benefits, including low rates of taxation, efficient governance, and so on. There are numerous kinds of government incentives available based on the kind of company you are wishing to incorporate.

The EU permits, among several other things, subsidies for SMEs, R&D, and ecological preservation. Additionally, foreign employees and businesses are given significant tax breaks.
Iceland is among the few remaining European nations with a sizable renewable energy resource. This indicates that green energy is still reasonably priced and will benefit your company in Iceland. 

Additionally, Iceland enables businesses to cut expenses and lower their carbon emissions by providing them with long-term energy agreements. Hence, this is one of the reasons to register your company in Iceland.
6. Lower Rates Of Taxation
One of the lowest rates of taxation in Europe is found in Iceland. Its reduced corporate income tax rate of 20% is one of the reasons to register your company in Iceland.
7. Efficient Infrastructural Facilities
Out of 144 nations, Iceland's infrastructure received the highest rating. Due to its vast interconnectedness and modern communications technology, it is one of the top nations in the information and technology communications industry.

It's also received excellent rankings for using current technologies to boost organizational productivity. The primary population of the nation is connected to the rest of the world by highways and airways. Along with that, imports and exports are made easier by freight ports.
8. Extremely Qualified Workforce
Iceland's population has a higher level of education and more expertise in knowledge-intensive industries.

Nearly 40% of the major employed populace has some type of higher education, and given that Iceland is a pioneer in technology innovation, many of the positions there need a higher education level.
Another one of the reasons to register your company in Iceland is the higher economic growth of the nation.

One of the primary economic foundations of the nation, the fishing sector generates jobs and helps the government gain money from exporting goods. The fishing business contributes around 40% of Iceland's export revenue, over 12% of Iceland's GDP, and 7% of the employees are all derived from the fishing industry.

The tourism industry, with 4.5 times as many visitors as Icelanders in 2016, is another core component of the country's economic prosperity.

The Icelandic economy has also expanded to include manufacturing and service sectors, especially in the sectors of tourism, software development, and biotechnology.

As a consequence, Iceland has achieved success due to its strong rate of economic growth and low level of unemployment.

Iceland's economy continues to grow rapidly because of the country's robust domestic demand and ongoingly active tourism industry.
10. Favourable Investment Environment
Iceland is famous for having a flexible corporate environment that encourages creativity and opens up new possibilities for entrepreneurs.

Iceland has a favorable investment climate because of its reliable infrastructural facilities, skilled population, and quick economic recovery.

The Trade Council of Iceland promotes Icelandic businesses on a global scale while simplifying conducting commercial operations in Iceland.
Iceland's high standard of living, rapidly expanding economy, stable political system, and green and reasonably priced energy are the biggest factors of the country's economic development. 
In addition to that, the nation has a favorable investment environment, skilled personnel, lower rates of taxation, efficient infrastructural facilities, and attractive government incentives. All these are several reasons to register your company in Iceland. 
For more queries regarding the reasons to register your company in Iceland, you can consult our experts at Odint Consultancy.