Reasons To Register Your Company In Italy
Italy holds a significant position in Europe and attracts a huge amount of investments every year. The nation's economy has been ranked as the 8th biggest economy all over the globe. It has also been ranked as the twentieth-biggest marketplace for the United States and the 3rd biggest marketplace in the EU.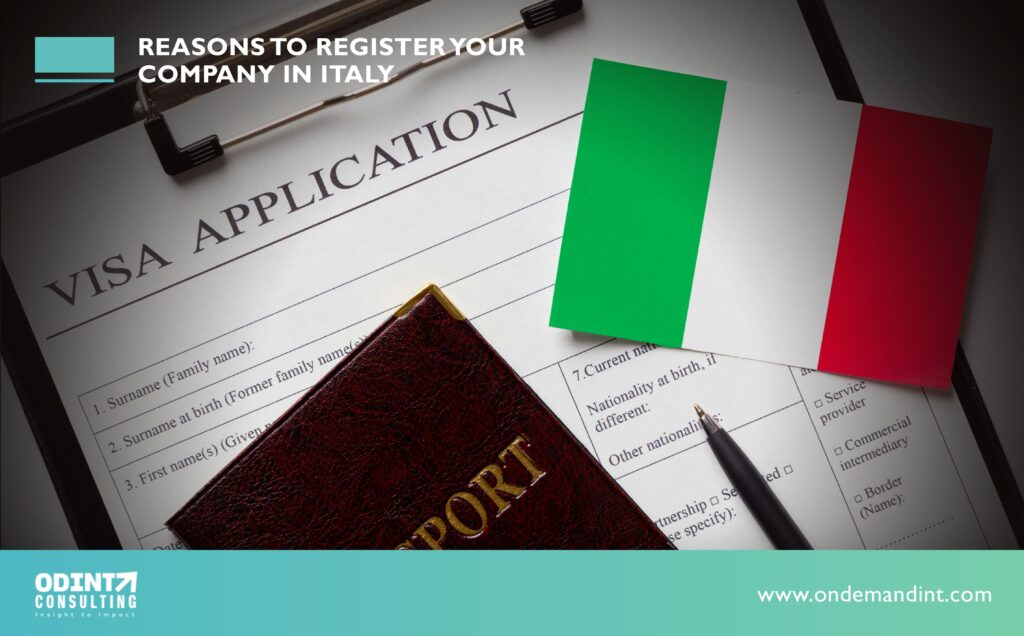 Those entrepreneurs who establish a business in Italy can effectively benefit from the nation. There are various reasons to register your company in Italy, such as. Italy offers a business-friendly environment, acts as the gateway to the European Union, has highly skilled labor, etc. 
This article will focus on the numerous reasons to register your company in Italy.
10 Reasons to register your company in Italy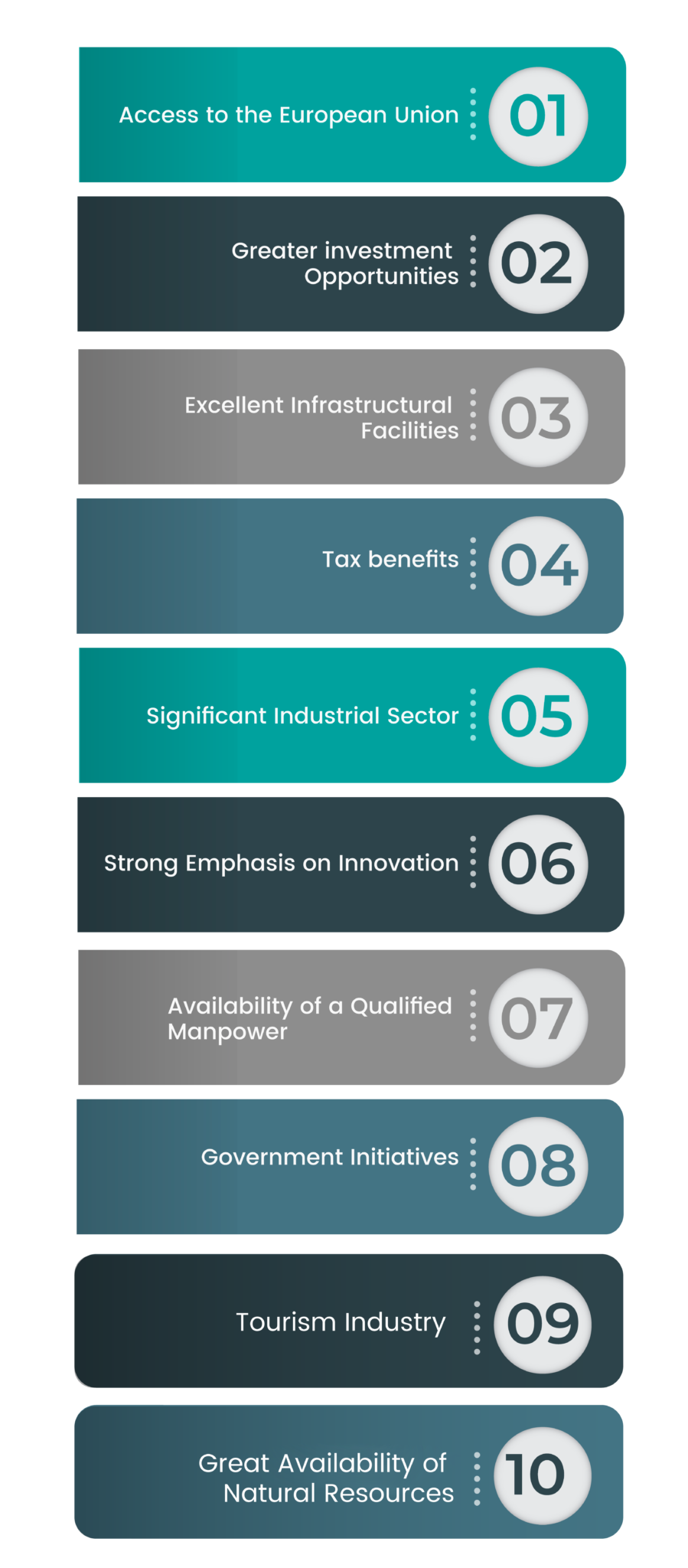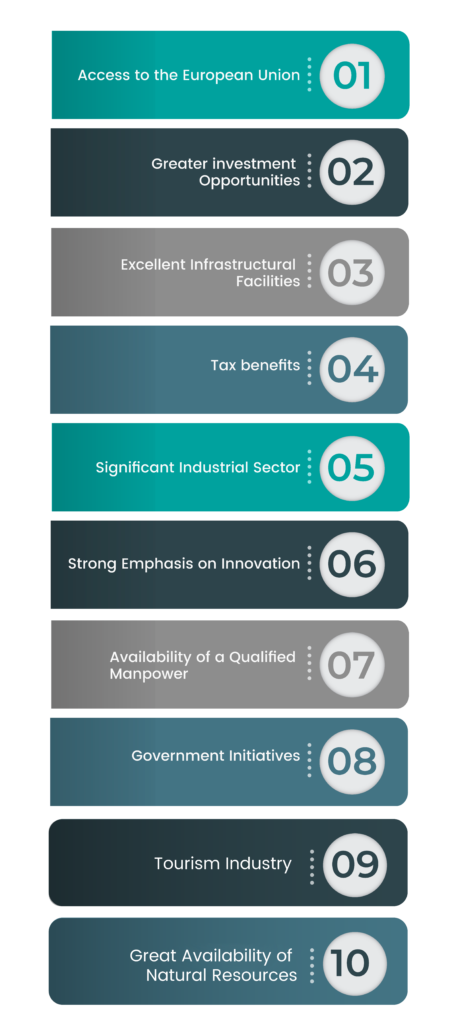 If you are looking to establish your business in a new location, you should consider incorporating your business in Italy.
The following are the reasons to register your company in Italy:
Access to the European Union
Italy gives corporations an easier entrance to customers in the EU, Northern Africa, and the Middle East due to the Mediterranean Sea's geographic center, where the nation is located.

It serves as a key center for connecting southern, central, and eastern Europe. One of Europe's leading logistical hubs, Italy's extensive transport network, makes up a significant chunk of it.

Due to its advantageous location in the Mediterranean, Italy's terminals generate 20% of worldwide maritime transiting, 30% of fuel traffic, and 25% of container traffic.

One of the reasons to register your company in Italy is that Italy gives your corporation access to the biggest unified marketplace around the world since it is a member of the European Union (EU).

This provides an excellent chance for your organization as it helps you connect with millions of customers.
Greater investment opportunities
Italy has vibrant sectors that make significant contributions to the Italian economy such as tourism, manufacturing, auto manufacturing, mines, textile, fishing, and numerous others.

Additionally, since Italy is at the heart of the Mediterranean Sea, it provides connectivity to a larger region of nations which strengthens and develops the economy of the country.

This provides entrepreneurs with greater investment opportunities.

As such, Italy encourages businesses from all over the world to invest in the country and start a business there. Hence, this is another one of the reasons to register your company in Italy.
Excellent infrastructural facilities
The excellent infrastructural facilities in Italy are another one of the reasons to register your company in Italy. 

The nation has efficient rail transportation along with a significant amount of highways and other forms of mobility. This makes it easier for businesses to reach the marketplace in several parts of the country and across Europe at a minimal cost.
Italy has lower rates of taxation as compared to several other European nations. Typically, business tax rates are lower than personal taxes.

Italian investments are enticing to international investors because there is no capital gains tax in the country.

If a company provides documentation of its economic standing, such as a loss for the calendar year or the inability to pay off all of its liabilities at once due to financial problems, the IVA tax (Value Added Tax) is lowered by 50%. To qualify for this tax break, a corporation only needs to show that it has had economic difficulties during its whole corporate history.
Significant industrial sector
Italy's industrial production in Europe comes in second to Germany.

Italian-made goods are still regarded as having excellent productivity and design.

Shareholders have access to a sizable network of expertise in a variety of industries, including manufacturing equipment, medicines, cuisine, and automobiles.

Additionally, businesses have access to a vast system of intermediary providers in a variety of industries. This is another one of the reasons to register your company in Italy.
Strong emphasis on innovation
Italy is the 4th biggest investor in Research & Development activities in the European Union, spending about 25 billion euros annually.

Digital technologies are being incorporated into its industrial base's production processes on a constant basis.

Italy is creating a web of science and technology parks as well as incubators, a majority of which are linked to academic institutions and regional growth organizations.

Through this structure, Italy has supported dozens of spinoffs and entrepreneurs to introduce new ideas and technology to the marketplace.

The government organization, Invitalia, offers significant opportunities for both Italian and overseas businesses by funding various types of programs in vital industries like tourism, manufacturing, and environmental conservation.
Availability of qualified manpower
Italy is renowned for its excellent educational system. There are twenty renowned universities there.

These educational facilities aid in the generation of competent laborers for the Italian labor market.

Hence, another one of the reasons to register your company in Italy is the access to well-trained and qualified personnel.
Entrepreneurs from all around the world are allowed to conduct business operations in Italy. Those entrepreneurs who have the resources and required capital to launch a business in the nation are welcomed in Italy. 
The Italian government has made various efforts to improve the industrial conditions for international companies. 
This involves forming a particular committee inside the Ministry of Economic Development with the goal of inviting new foreign enterprises. 
The Italian Trade Agency is also fully encouraging international entrepreneurs throughout the country and is also helping them grow their businesses. 
The government of Italy has promoted corporate productivity by implementing numerous laws and initiatives, such as:
Private R&D investments are eligible for a 50% tax credit. 

Additionally, the government provides a 40% tax break for capital commodities purchases.

Corporations participating in priority regions will be given incentives, including grants from the government and reduced interest financing, providing up to 60% of a SMEs financial value with a ceiling of 20000 euros over 3 years.

The regional company tax was lowered by the Italian government from 3.9 to 3.5% while the expense of power for SMEs was cut by 10%.
Such regulations support business expansion and innovation and provide a healthier business climate where businesses are performing at their peak. So this is another one of the reasons to register your company in Italy.
Italian culture and its rich history are well-known around the world. Numerous delicious foods and intriguing as well as soulful settings make Italy a popular travel destination.

This boosts the nation's reputation and results in indirect exports. Additionally, it attracts international currency, strengthening the economy. 

More than 5% of the country's gross domestic product is produced directly by the tourism industry.
Great availability of natural resources
There are numerous natural resources in Italy. Due to the abundance of natural resources within the Mediterranean Sea, the fishery and textile industries are constantly booming.
Each year, a large number of business owners begin operations in Italy. This results from the various advantages that the countries have to provide. It provides a reduced tax rate, skilled worker production, improved access to markets, and excellent infrastructure amenities. All this greatly reflects the various reasons to register your company in Italy.
If you wish to incorporate a company in Italy, you can consult our experts at Odint Consulting. Our experts will guide you with the steps and will solve any queries you have.