France has a long history of being a center of innovation, culture, and commerce, making it an alluring location for company owners wishing to grow their enterprises.  The country's allure is evident with approximately 215,000 immigrants moving to the nation in 2020 and a steady increase in that number. This surge is attributed to the manifold 
advantages offered by France's business immigration programs, granting access to a flourishing market and a pool of skilled labor.
Attracting entrepreneurs from around the globe, the nation presents a range of pathways for France business immigration, catering to diverse needs and aspirations. Among these pathways are the short-stay visa for business purposes, the long-term business visa, the prestigious French Tech Visa, and more.
Explore the several routes to France business immigration. This article provides helpful information on moving to France and taking advantage of its thriving economy by providing an outline of the various ways.
France Business Immigration Routes
France business immigration is intended to draw successful businesspeople and investors from all around the world. France provides a range of possibilities for business immigration, enabling international business owners, investors, and professionals to set up and grow their enterprises there.
Following are some important pathways for France business immigration:
Talent Passport 'Business investor' residence permit
The multi-year Talent Passport 'Business investor' residence permit is a particular residence visa available for international executives living outside the European Union, European Economic Area, or Switzerland who want to make investments in the French economy and relocate there. It will permit you to remain in France for a maximum period of four years beginning on the day of your arrival.
Short-stay visa
This kind of visa is typically provided for vacations, business trips, or visits with relatives. It is also given to people coming to France for short-term training initiatives, internships, seminars, business meetings, or other paid events which don't last longer than 90 days.
Uniform Schengen short-stay visa
This is a visa that can be used to enter or exit all or part of the Schengen Area and is granted by a Schengen Area member nation. It cannot last longer than 90 days throughout a 180-day timeframe. The names of the countries that the visa owner is permitted to remain in are printed on the visa when it is entered into the appropriate travel documentation. A single or several entries may be permitted with the visa.
Long stay visa
This France long term business visa is appropriate if you intend to reside in France for over 90 days. You must submit an application for this visa in advance. Your France long term business visa would be valid for a term that ranges from three months to twelve months, regardless of the length of time you intend on staying. You must submit an application for a residence permit at a prefecture if you wish to prolong the period of your stay past the duration of the validity of your France long term business visa.
Long-stay visa equivalent to a residence permit (VLS-TS)
You would be granted a long-stay visa, equivalent to a (VLS/TS) residence permit, with the phrase "entrepreneur/profession libérale" printed on it for starting or conducting an economic endeavor. If you submit an application for the validation of your Entrepreneur visa in France during the first 15 days of your arrival in France, it will remain effective for a period of twelve months. If you want to set up a new organization you must be able to prove the projects is economically viable. you must be able to show them a financial means in order to operate in a liberal profession or an already existing enterprise.
French Tech Visa
This France Business Visa is especially for technology-related entrepreneurs and startup founders. It seeks to draw in foreign talent in order to support the expansion of French companies. Founders of startups must present proof of an innovative company initiative they wish to launch in France.
Intra-corporate transferees (ICT)
If you are an employee of a multinational company with offices in France, you may be eligible for an intra-company transfer (ICT) visa. This visa allows you to be transferred to the French branch or subsidiary of your company for a specific job assignment.
Procedure to apply for a France business visa
Choose the category of your visa
Depending on your intended length of stay, choose the precise form of France business visa that best serves your needs, such as a Schengen Business Visa or a France long term business visa, or an Entrepreneur visa in France.
Check the visa criteria
Go to the official portal of the French Embassy or consulate in your native country to learn about the requirements of your visa.
Assemble the relevant paperwork
Prepare the necessary supporting documentation, which usually consists of a passport, proof of accommodation, proof of financial resources, etc.
Fill out the application
Acquire the application form for the France Business visa from the embassy or consulate and fill it out properly. 
Schedule an appointment
Visit the official website of the French consulate/embassy in your country to schedule an appointment for visa application submission. Keep in mind that appointments may need to be booked well in advance, so plan accordingly.
Show up for the visa interview
Anyone applying for a French Business visa must attend a visa interview. The interview happens on the day that your visa application document is submitted. A visa officer will be asking you about your upcoming travel to France at the interview.
Submit the application
The application and the required documentation along with the visa fee to the  French Embassy or consulate.
Wait for processing
The processing time for business visas may vary, so it's essential to apply well in advance of your intended travel dates.
Obtain the visa
If your application is accepted, a visa sticker will be placed on your passport. Verify the visa's validity and the allowed stay time.
Documents required upon entry into France
Upon arriving in France, you will be required to provide the Border Police with the necessary documentation listed below:
A valid passport that was issued no more than ten years ago and is still valid for a minimum of three months after the planned travel date

An active visa, if necessary

Evidence of lodging for the entire length of the visit

Adequate financial resources or money to sustain your stay

Your ability to purchase a return ticket at the anticipated return period;

Any paperwork including information on the traveler's occupation or qualifications, in addition to the information relating to the businesses in France that are expecting you, if you're traveling on business.

You must have proof of insurance that covers all potential medical and hospital charges for the length of your residence in France, as well as expenditures for medical repatriation and expenditures incurred upon the occurrence of death.
Book end-to-end experts consultation with Odint company formation experts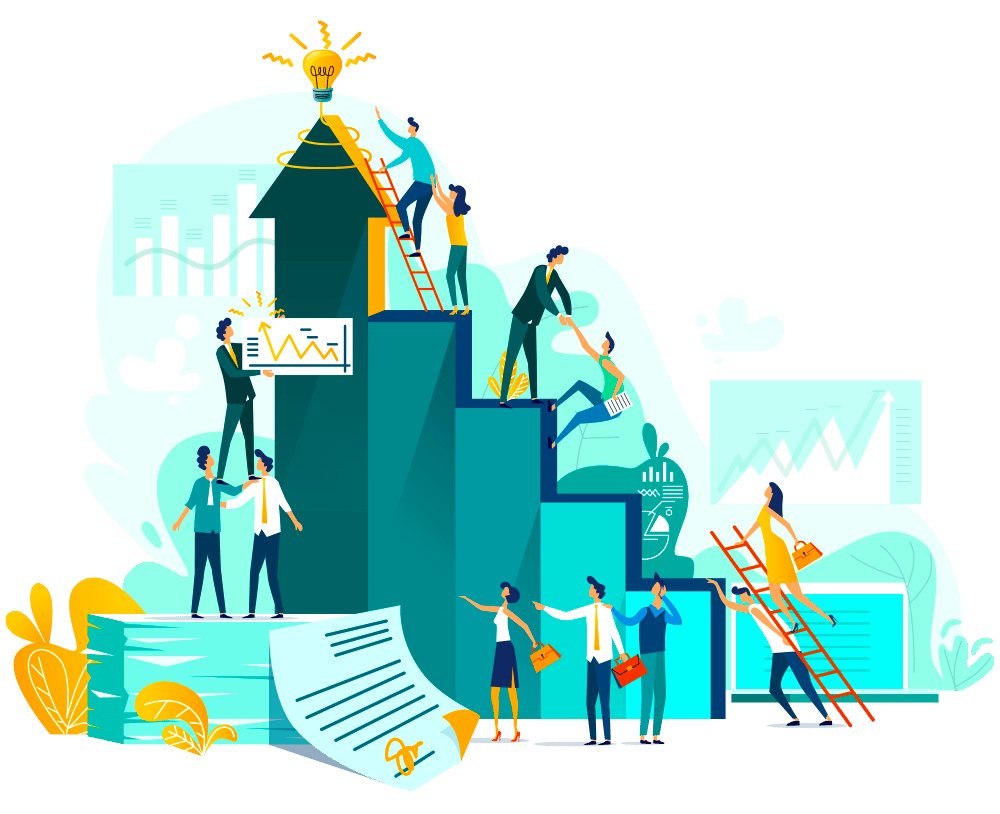 Entrepreneurs looking to broaden their horizons and thrive in a dynamic and inventive environment have an alluring entry point through France business immigration. France provides many opportunities to develop and be successful, from its thriving entrepreneurial ecosystem to the different immigration alternatives.
At Odint Consulting, we are dedicated to facilitating your France business immigration journey with the utmost efficiency and expertise. We are aware that there are several ways to immigrate to France, and it is our goal to make sure that you may start along this road without difficulty. We are committed to assisting you at every stage of the process with our thorough support and in-depth understanding of the immigration procedure. We will work diligently to ensure that you receive the appropriate visa in accordance with your unique needs. Our committed experts will offer unwavering help throughout the entire process, from obtaining the required paperwork to putting together your application.