Public Limited Company in Ireland
If you're planning on beginning an enterprise with a location in Ireland and you are looking for a way to do it, one of the well-known choices is to go with the option of a Limited Company.
For those entrepreneurs who are looking to establish a business but don't want to have any personal obligation for any debts, the company might incur, establishing a Private Corporation Limited through shares is the most popular form and it has many benefits.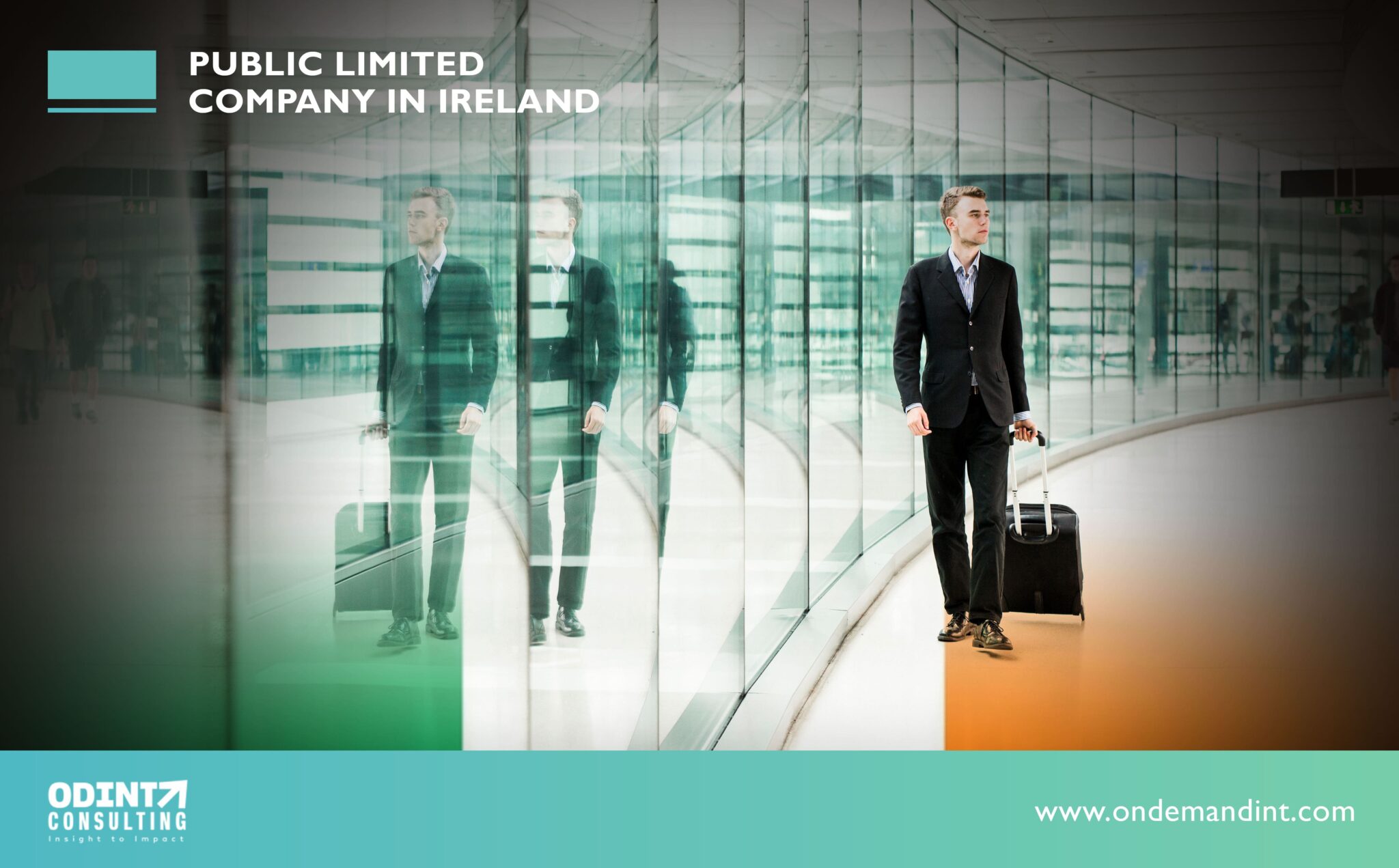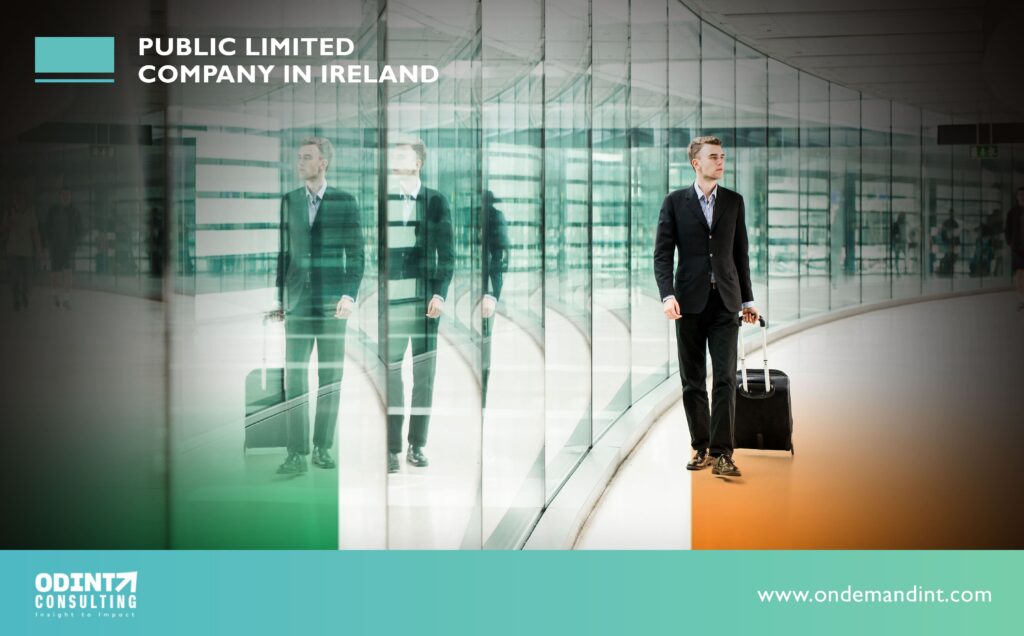 What is a Public Limited Company in Ireland?
A Public Limited Company (PLC) is a form of business structure where a corporation decides to become publicly traded on the Stock Market. The purpose of this is to enable the corporation to make its stock available to the general public. A Public Limited Company shares are easily tradable.
Procedure to register a Public Limited Company in Ireland
Establishing the Public Limited Company in Ireland is both thrilling and challenging at the identical moment. It is advised to pursue the guidance of a professional for simple registration. 
Here are the steps for registering your company to operate in Ireland are as they are:
Step 1:- The initial step in opening an enterprise in Ireland is to register the business name. Names must be distinctive and distinct from all other Irish Registered Companie.
Step 2:- Next step, you must pay fees for registration after fulfilling the request form along with the papers endorsing it.
Step 3:- Create a constitution that includes both public limited firms and private limited firms. The constitution must contain the personal details of the directors, owners, and secretaries for the information of the company.
Your business located in Ireland is registered within just a few days, provided that all documents are genuine.
Eligibility criteria for establishing a Public Limited Company in Ireland
There must be at least 2 directors.

An annual General Meeting must be held when a PLC is established in Ireland.

The required share capital of €25,000 is needed.
Document required to set up a Public Limited Company in Ireland
Here is the list of various documents that are needed to set up a public limited company in Ireland.
2 Passport size photos of all Directors

PAN Card of all the Directors

ID Proof of all the Directors (Driving License/Passport/Voter ID)

Documents that detail a company name

Capital for shares issued and authorized

Electrical Bill as well as any utility bills that are the proof of address of the Registered Office

Documentation required for signing, i.e. Form A1 and the Constitution

Details of the open bank account
Features of a Public Limited Company in Ireland
Here are a few of the significant characteristics of a public limited company in Ireland, are as follows.
A PLC has to have the least number of members, i.e. seven.

Stocks of a PLC can be easily substituted

Nominal share capital should be at least EUR 25,000 to form a PLC company.

Its name must be a reference to the PLC and must include a suffix "Public Limited Company" or "PLC"

Eventually, there is no threshold on the number of members who can be appointed to the PLC

The liability of the stakeholders is restricted to their participation in the business
Post-incorporation compliance requirements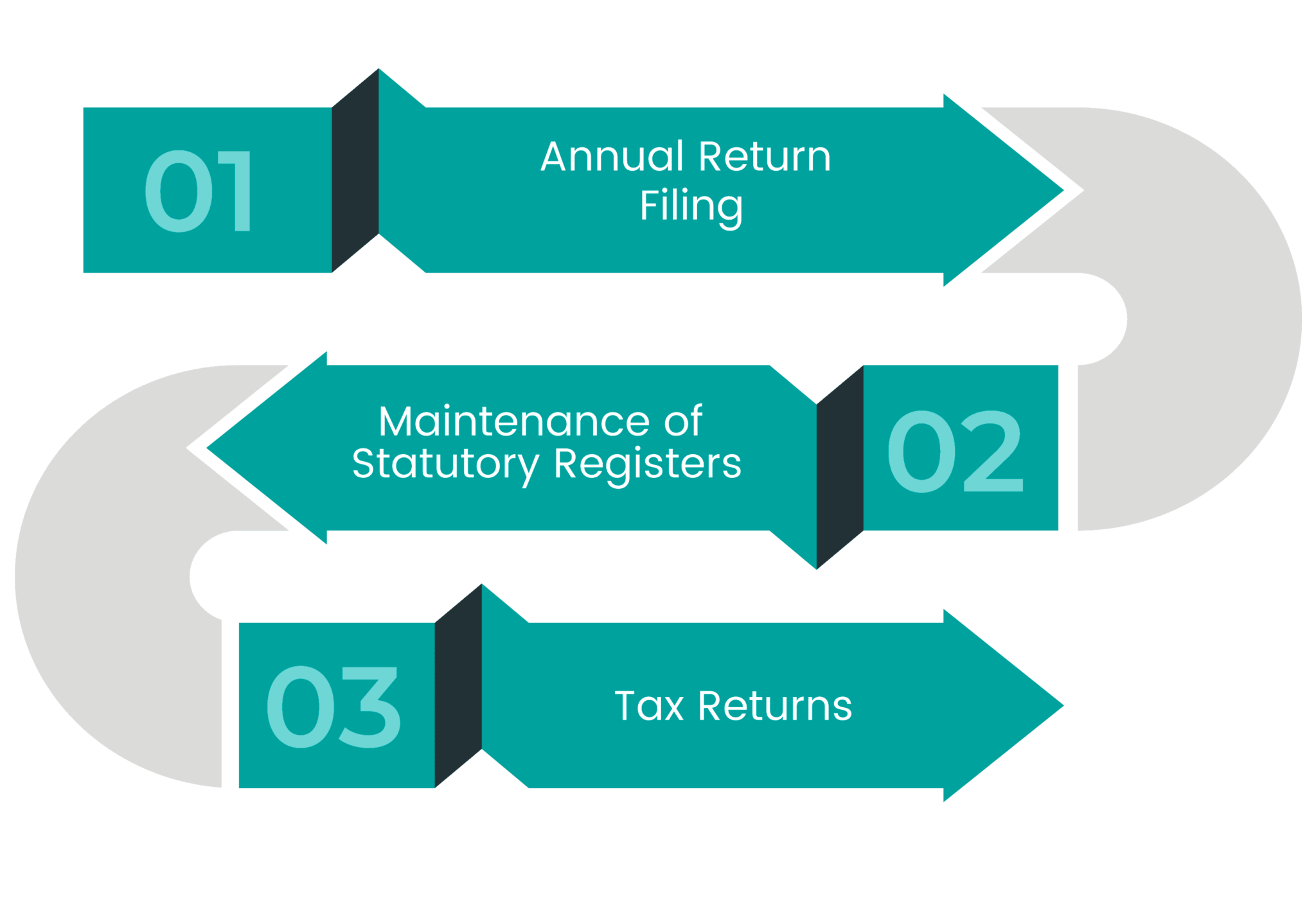 The companies that are incorporated in Ireland must adhere to several rules and regulations they adhere to after they have registered their business.
However, some of them are the following:
Each firm is expected to file its yearly return within six months following incorporation. In the event of a delay, it could cause the company to incur penalties and even strike-off actions in addition to losing the company's audit exemption for two years.
Maintenance of Statutory Registers
The records and books of the statute should be maintained, such as the lists of partners as well as lists of directors, the list of debentures, etc.
Furthermore, a company must also keep minutes of its conferences with directors and partners. Directors are required to prepare and keep financial records that reveal the financial condition of the company.
A tax return for corporate entities is expected to be filed every year. If the firm is VAT enlisted, VAT recoveries have to be documented every 2 months.
If you are looking to set up the foundation of a public limited Company in Ireland, though you must consider a piece of advice from legal experts to help you in the registration & documentation processes
And what's better than Odint Constancy, when it comes to setting up a firm in Ireland? Our professional experts will help you in establishing a public limited Company in Ireland. Just get in contact with us to know more.