A well-known immigration scheme in Canada through the International Mobility Program is the Intra-Company Transfer (ICT) program. The International Mobility scheme enables skilled and qualifying company owners to relocate or grow their businesses in Canada and get a work permit. Overseas businesses are allowed to temporarily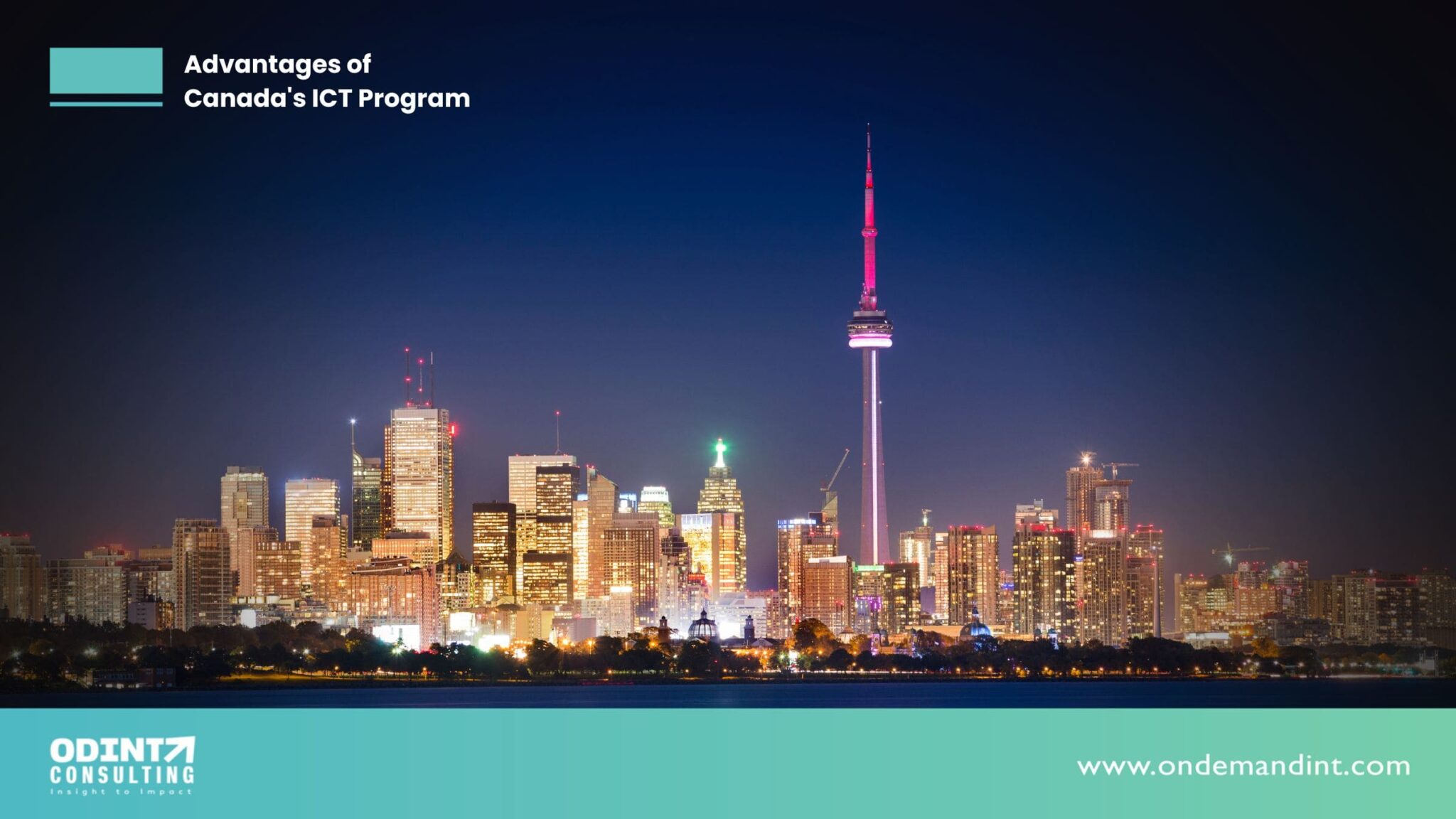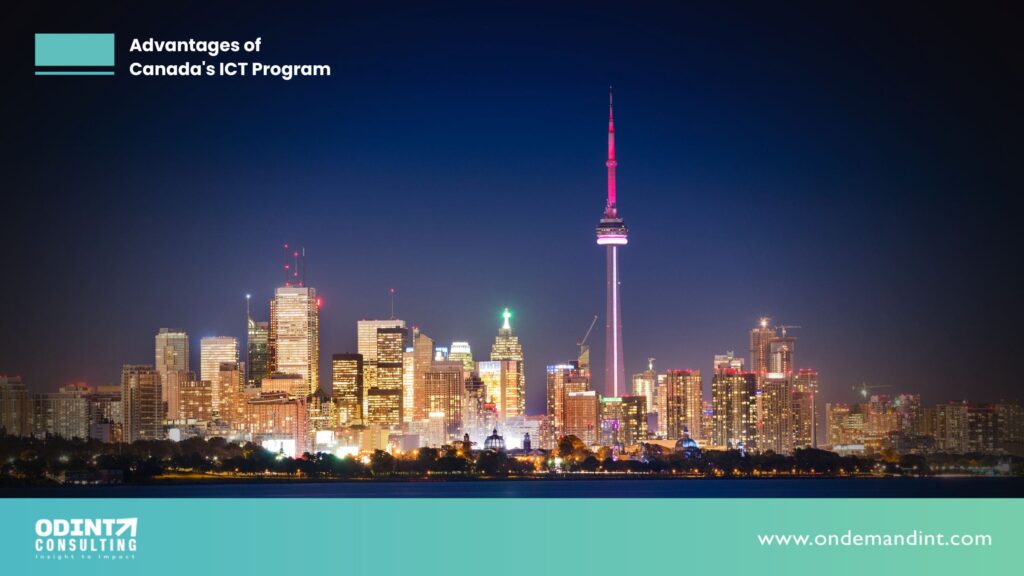 relocate competent staff to Canada as intra-company transferees. This is done to increase managerial efficiency, increase Canadian exports, and boost competitiveness in global marketplaces. The entrance of intra-company transferees is governed by the Immigration and Refugee Protection Regulations.
There are numerous advantages of Canada ICT program for both the business as well as its workers. ICT programs give businesses a practical way to grow their operations in Canada without having to find and train fresh staff members. The ICT program provides a way for workers to seek permanent residency in Canada.
This article will quickly go over the many advantages of Canada Intra-Company Transfer (ICT) program.
Advantages of Canada ICT program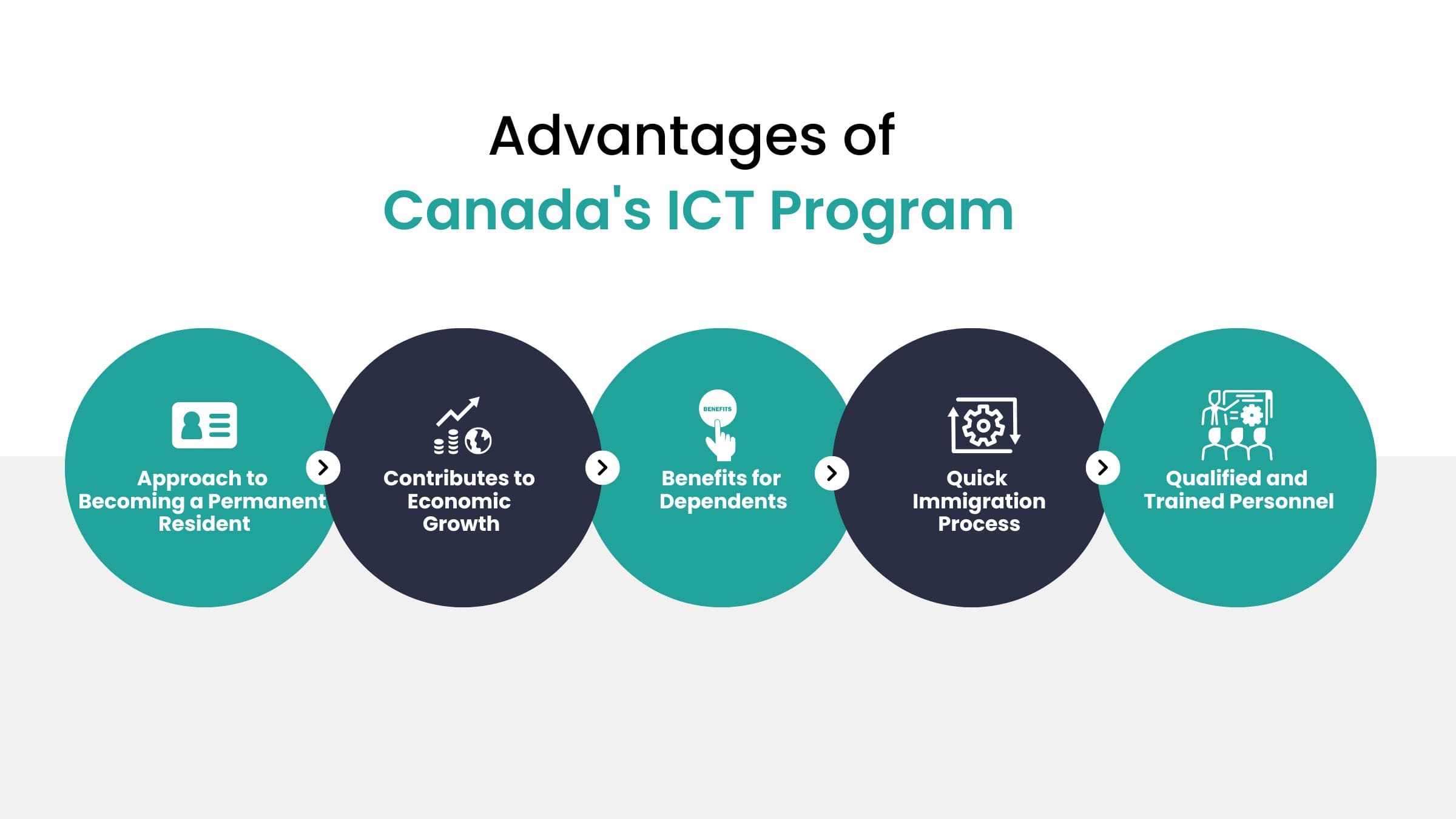 There are several benefits to an intra-company move to Canada for workers who want to advance their career abroad while staying working for the same firm. Under a well-organized intra-company setting, workers can benefit from learning different techniques and collaborating with various new groups.
Here are a few advantages of Canada Intra-Company Transfer (ICT) program:
1. Approach to Becoming a Permanent Resident
One of the advantages of Canada Intra-Company Transfer (ICT) program is that it offers qualified applicants a route to permanent residency. Applicants may be qualified for consideration for permanent residence through one of Canada's immigration initiatives, including the Express Entry program, Federal Skilled Worker Program, or the Canadian Experience Class if they are granted a work visa under the ICT program. However, the application must meet specific requirements in order to be granted permanent residency through the ICT scheme.
2. Contributes to Economic Growth
One of the advantages of Canada ICT program is that it can help Canadian firms thrive, which will boost the country's economy. By facilitating worker transfers, the scheme may assist these businesses extend their operations while establishing a business presence in Canada. This might open up new employment prospects for Canadians and support the expansion of the country's economy as a whole. The ICT initiative can also help attract international investment to Canada, since businesses may be more inclined to do so if they can simply relocate their staff there.
3. Benefits for Dependents
Through the ICT program, owners of businesses and key staff are permitted to bring their dependents to Canada while they are working there. Employees in the ICT program may apply for an open work visa for their dependents. It is possible for children of ICT initiative employees to pursue education in Canada without having to apply for an additional study visa. This implies that students are free in terms of their capacity to apply to any Canadian school or institution and undertake any degree or course. Dependents are also entitled to healthcare facilities in Canada. Hence, this is another one of the advantages of Canada's ICT program.
4. Quick Immigration Process
The ICT scheme's quick process enables businesses to quickly and easily relocate personnel to Canada which is another one of the crucial advantages of Canada Intra-Company Transfer (ICT) program. Applications for ICT permits are usually processed in 2 to 10 weeks, which is speedier than the majority of other Canadian immigration schemes. This may be helpful to businesses in Canada that have to recruit fresh workers rapidly. ICT applications are processed faster as they are processed by the International Mobility Program (IMP), a scheme that simplifies the immigration of temporary international employees into Canada. The IMP enables businesses to easily hire talented people, supporting Canada's economic expansion.
5. Qualified and Trained Personnel
The ICT program allows firms to keep highly qualified and trained professionals by permitting them to work in Canada. This could prove to be beneficial for both the firm as well as the employee. Maintaining highly trained workers may be crucial for the business to keep its competitive edge. Employment in Canada may open up possibilities that allow workers to advance their careers and develop personally. The ICT scheme can also assist businesses to develop a sense of devotion and confidence among their staff members, which can boost worker retention rates. Hence this is another one of the significant advantages of Canada's Intra-Company Transfer (ICT) program.
Qualified overseas employees can temporarily be employed in Canada as Intra-Company Transferees (ICTs) according to the International Mobility Program (IMP). There are numerous advantages of Canada's Intra-Company Transfer (ICT) program, including a quick immigration process, an approach to permanent residency, assistance in obtaining a work visa, benefits for dependents, assistance in gaining access to medical facilities, and much more.
If you have any inquiries concerning the advantages of Canada ICT program, get in touch with our professionals at OnDemand International. Our specialist will gladly respond to your inquiries.