Even if starting a business in the UAE is not difficult, one of the things a business owner might take into account is the startup costs. As a business owner, you must be aware that starting a company requires significant financial outlay, including rent for the office space, business registration fees, hiring costs, license application fees, and other expenses.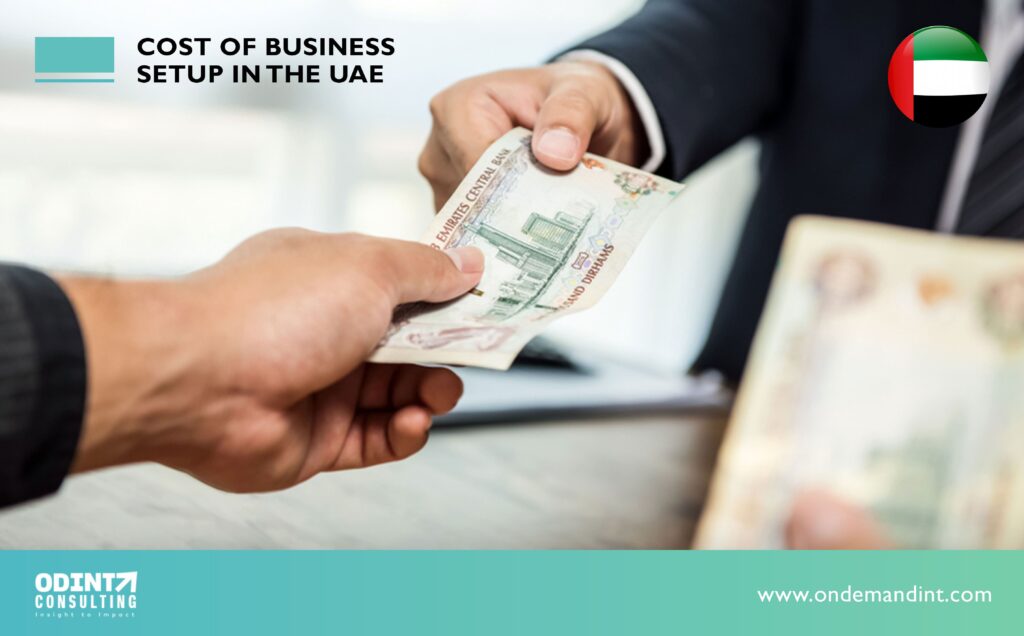 Knowing the price might help you start your business more effectively by considering the expense that goes along with it.
However, the cost of business setup in the UAE is no longer a concern for entrepreneurs and business professionals. Why? Because the UAE government continues to cut costs for setting up to give investors lucrative investment and business opportunities.
Cost of Business Setup in the UAE
The cost of setting up a business in the UAE is affected by a number of variables. The business's operations, location, license type as well as other aspects. Additionally, the license for trading may also be granted for as low as AED 10,000 to 25,000, based on the activity of trading.
Thus, cost of setting up a business in the UAE is any sum between AED 20,000 between AED 30000 is considered to be an excellent option. Additionally, it is important to be aware that if you need special rights, the company's cost of business setup in the UAE will go up.
For instance, rules such as a foreign trading name or a government approval will add cost to the total.
Costs Associated with Starting a Business in Dubai
The different costs associated with the incorporation of a business in the Emirates comprise:
Fee for Registering a Business
Trade Name Reservation and Initial Approval
Payment of the Business License
The LSA's Annual Fee
The Cost of Acquiring Office Space
We will go into detail about each expense:
1. Fee for Registering a Business
The amount of stockholders Visa applications, stockholders, and economic activities all affect the cost of business setup in the UAE. Furthermore, Indian business owners can reach out to the DED to register their business with the department for economics and pay any outstanding charges.
2. Payment of the Business License
Every legal entity within the UAE requires an approved license to carry out business without risk in Dubai. Additionally, it protects their business from compliance issues as well. 
To begin your dream enterprise in the UAE You can apply for these permits:
Commercial License
Professional License
Industrial License
Tourism License
Agriculture License
The cost of business setup in the UAE for business is dependent on the nature of the business you run and the location you choose.
3. The Cost of Acquiring Office Space
Having a presence in Dubai is crucial. This is because it's your office address as well and all correspondence and legal papers have to be directed to the address. Additionally, the good news is the fact that it's possible to find inexpensive workplace space within Dubai through our business consultation advisors.
Further, we'll help you locate the best office space for your company. It isn't a matter of whether it's a completely electronic office or a virtual one in which you can begin your business from any location.
4. Trade Name Reservation and Initial Approval
About 150 AED was spent on the initial certification of approval. Additionally, you have six months to finish the registration process for your firm in Dubai. Furthermore, it's an all-in-one government expense that is similar to the AED 620 charged for registration of a trade name. If, however, you'd like to use a foreign trade name, you'll need to pay an additional fee.
5. The LSA's Annual Fee
If your business's activities meet the criteria, you'll be able to be the sole proprietor of your business regardless of where you are in the United States mainland. In this case, all you require is the assistance of an agent in your area who will assist you with various legal requirements.
However, they have no legal right to your business. Additionally, the LSA will charge only the company a minimal annual fee to act as your business setup manager.
Benefits of Company Formation in Dubai
The advantages of setting up a business in the UAE are numerous, with the following being only one of them:
Companies operating in Dubai can avail of various tax credits. Furthermore, you do not have to pay any taxes for commercial use as well as you're able to return all your earnings. Additionally, there's no capital requirement imposed by law for businesses, which means they only need to pay a modest GST of 5 percent. 
Foreign expatriates have now full ownership of their businesses regardless of whether they're located on the mainland. So, the credit for this can be given to recent changes made to Companies Law. In addition, you won't require the support of a local company (UAE national) that has the legal commitment and the ownership of 51 percent of your business.
The ability to access a variety of sectors is among the most appealing aspects of the cost of business setup in the UAE.
The Department of Economic Development keeps an inventory of all legal commercial operations, from which you can choose those that are most suitable for your requirements. Additionally, you can apply for permits outside of the DED for any operations that are not covered by the Department of Economic Development.
This is a short overview of the different documents that you require for a low-cost company of cost of business setup in the UAE:
Trade names (up to 3)
A list of business activities
Copy of the shareholder's passport
Visa page or entry stamp
Photographs of passport size as per the protocol
The total cost of business setup in the UAE will depend on a number of factors, such as registration costs, the requirement for a business license, the registration of trademarks and business names, the hiring of employees, and so forth. You may get a rough idea of the amount of money needed to incorporate your firm by learning about the cost of business setup in the UAE. This will help you even more when you start seeking funding sources.
You can speak with specialists from OnDemand International for further questions about the cost of business setup in the UAE. We will help you assess the fees and further aid you in setting up your company in the United Arab Emirates.
In this article, we have discussed about Dubai Company Registration Process in 2023-24. Read the complete article to get the complete information about Company formatiion process.
To register for a business trade license in Dubai one needs to acquire various ordinary and unusual permits. Permits from other companies could be valid for your own.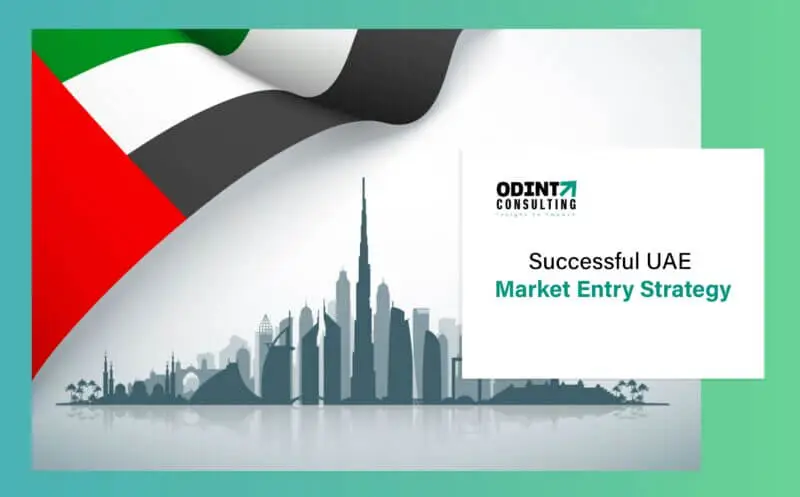 The following article will help you to understand the meaning of a successful UAE market entry strategy, things to consider to make a UAE market