For businesspeople wishing to establish a presence in the South Asia region, Malaysia is one of the most attractive destinations. The country, which has a population of over 32 million, provides entrepreneurs with access to talented and qualified labour at reasonable pricing. In addition to that, almost 70%, of the individual in the country can speak English,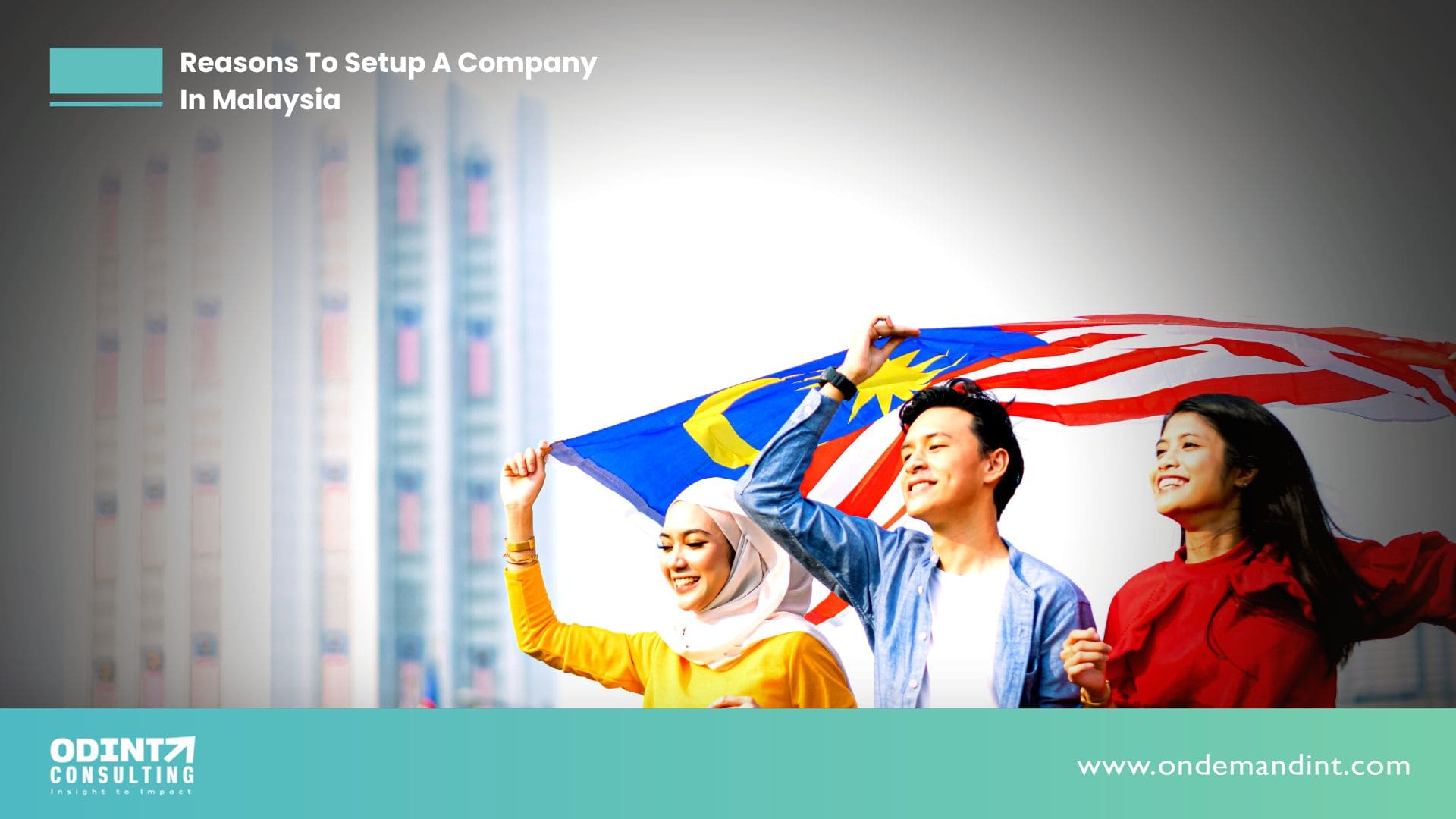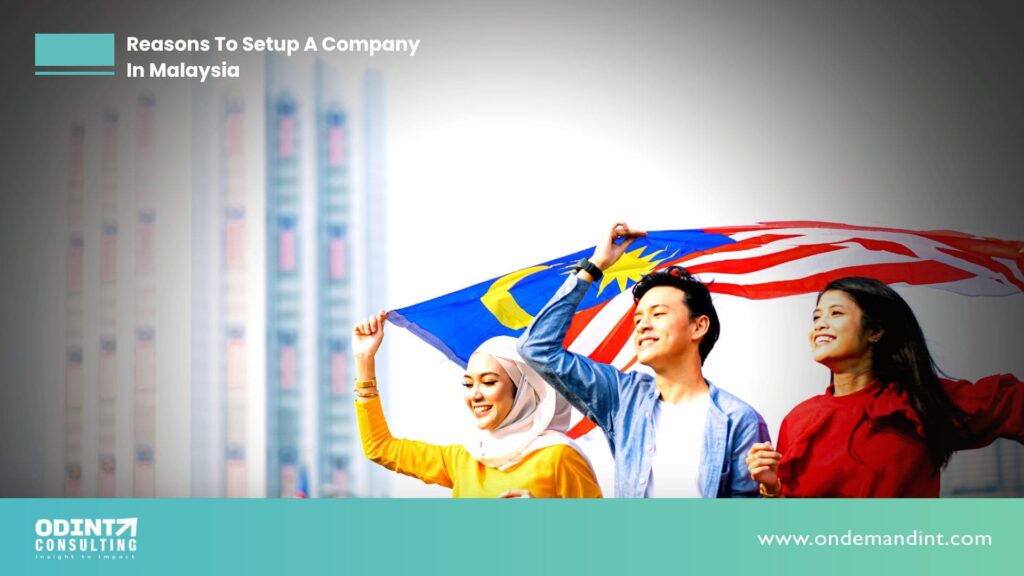 as such, the country is placed third among Asian nations in the EF English Proficiency Index. This is one of the most important reasons to setup a company in Malaysia. 
A growing economy, modern infrastructure, and a stable environment are among the other reasons to setup a company in Malaysia. These reasons will be covered in the article that follows.
Several reasons to setup a company in Malaysia
There are several reasons why business owners should think about forming a company in Malaysia, including political stability, effective infrastructure, an educated workforce, and more.
Here are the various reasons to setup a company in Malaysia:
One of the most significant and successful economies in ASEAN is Malaysia. Malaysia is situated on the Asia-Pacific Rim and in the centre of the ASEAN. 

The nation has the 3rd-biggest economy in the economic bloc. In the year 2019, the annual rate of economic growth was 4.3%. Malaysia has the third-highest GDP per capita among the ASEAN nations. 

Malaysia's advantageous position serves as the entry point for businesses to the 667.3 million consumers in the ASEAN region. 

The geographical position of Malaysia allows businesses quick access to Asian markets, which facilitates regional development and is one of the reasons to setup a company in Malaysia. 

Due to its four seaports, Malaysia is also ideally suited for firms that engage in maritime trade. 

Several global IT businesses have outsourced their production processes to Malaysia because of its advantageous location. Examples of international businesses operating in Malaysia are IBM, Intel, Google, and others.
2. Well-Educated and Affordable Workforce
Malaysia offers entrepreneurs with access to an affordable and educated workforce. As such, Malaysia has one of the greatest labour markets in Asia. 

Since the government encourages the advancement of human resources across all industries, the majority of employees in Malaysia are well-trained. 

Malaysia places a high value on quality education and skills. In order to keep up with the sector's increasing need for qualified workers, the country has seen a growth in the number of public training centres, like specialised educational institutions, institutes of technology, industrial training centres, and skill enhancement institutes. 

As such, international entrepreneurs will find it appealing to invest in the country due to the country's strong educational structure. This is one of the reasons to setup a company in Malaysia.
Malaysia's stable environment is another one of the reasons to setup a company in Malaysia. Malaysia has one of the greatest political environments in South-East Asia, providing companies with the consistency they require for their growth. 

Since Malaysia has a stable political atmosphere and judicial framework, the nation is ranked in the 62nd position out of 180 nations in the 2021 Corruption Perceptions Index by Transparency International.
4. English Is Widely Spoken
Languages such as English are widely spoken in Malaysia and hence, 70% of people in Malaysia speak English. 

As a result, global businesses involved in Malaysia would find it simple to interact with local workers, clients, and manufacturers. 

Since most business documentation is available in English, translating them can be avoided while registering a firm in Malaysia or while conducting commercial operations. This is another one of the reasons to setup a company in Malaysia.
The various growing sectors in Malaysia are another one of the reasons to setup a company in Malaysia. 

Malaysia's standing as a centre of manufacturing is expanding significantly due to the availability of cheap raw commodities and skilled workers. 

The country has access to a wide range of natural resources, including tin, palm oil, and rubber. 

The World Travel and Tourism Council describes Malaysia as "a destination full of unrealized potential" because of its abundance of natural resources. 

The Malaysian tourism sector has significant development potential that international entrepreneurs can benefit from by registering a business in the country.
6. Excellent Infrastructural Facilities
Malaysia boasts excellent and modern infrastructural facilities that are well-positioned to support the nation's enterprises. 

Transporting commodities is made simple by efficient air, land, and maritime freight infrastructures. 

Multinational firms may easily transport their products and services to locations around the world because of the links made by international sea and air travel. This is another one of the reasons to setup a company in Malaysia.
Entrepreneurs in Malaysia have access to a number of benefits when creating a business which proves to be one of the reasons to setup a company in Malaysia.
Pioneer Status and Investment Tax Allowance incentives are available to smaller manufacturers who produce high-tech items and other promotional products with paid-up capital under MYR 500,000.

Firms that receive Pioneer Status are partially excused from paying income taxes for 5 years. 

Businesses in Peninsular Malaysia's Eastern Corridor that submit applications are eligible for a five-year, 100% tax break on their taxable revenue.

The Malaysian government established industrial parks, including free industrial zones and technology parks, to entice international entrepreneurs and promote entrepreneurs to conduct commercial operations in Malaysia.

The government implemented a recruitment incentive scheme and a pay subsidy scheme to help firms and workers overcome the financial upheaval brought on by the Covid-19 outbreak.
Book end-to-end experts consultation with Odint company formation experts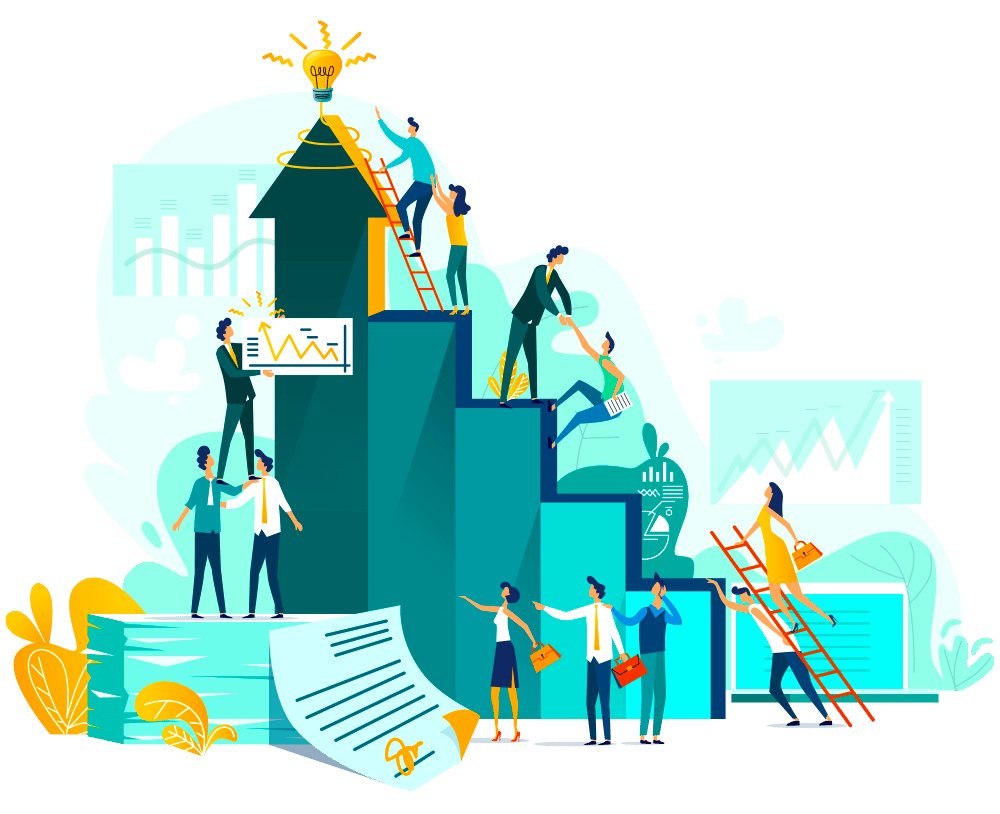 Malaysia is among the most ideal places for incorporating a business because the country acts as a gateway for enterprises to reach the 667.3 million consumers in the ASEAN region. In the most recent World Bank annual rankings for ease of doing business, Malaysia is rated 12th out of 190 nations. Additionally, the country has efficient transportation facilities that make it simpler for enterprises to conduct commerce and transport with their neighbours. All these are reasons to setup a company in Malaysia.
Contact our specialists at Odint Consulting if you wish to incorporate a business in Malaysia. With all pertinent details, our professionals will assist you.
Parshant Gaur is a company formation specialist with 4+ years of expertise in international business. Financial planning, risk management, and other related areas.