Start a North Carolina LLC
If you are looking to set up a business in North Carolina, you should consider setting up a limited liability company (LLC). A North Carolina LLC can provide a number of benefits for your company venture. An LLC structure offers freedom in management and taxation in addition to some personal liability protection for its members. By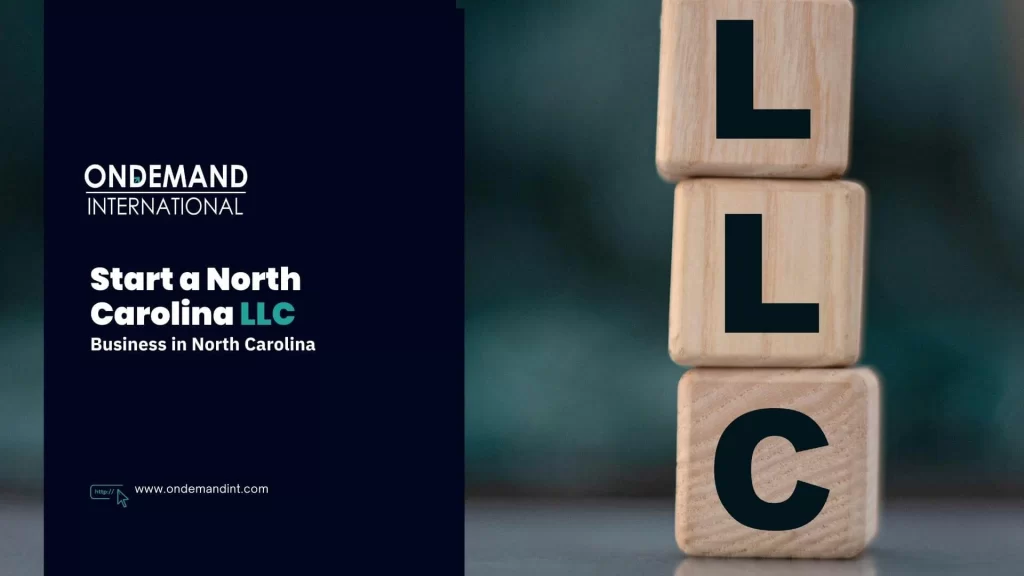 choosing an LLC in North Carolina, you put your company in a position to succeed in a supportive climate that promotes growth and innovation. This comprehensive step-by-step guide has been meticulously crafted to offer you a detailed roadmap to start a North Carolina LLC. Within this article, you will find a wealth of information, carefully curated to walk you through the intricate process of LLC establishment.
About Limited Liability Companies (LLCs)
A limited liability company (LLC) is a form of business entity that serves to reduce the owners' exposure to financial risk. Setting up an LLC in North Carolina is one of the most simple and inexpensive business structures. Due to its low cost, simplicity of setup, and lack of extensive corporate procedures, establishing an LLC in North Carolina is a viable option for small firms and entrepreneurs. An LLC can offer its members tax benefits along with restricting liability. Individuals who intend to start a North Carolina LLC can register with the Secretary of State by submitting the required paperwork, paying the required charges, and adhering to all naming and establishment criteria.
Procedure to Start a North Carolina LLC
In order to start a North Carolina LLC, you may follow the steps given below:
Step 1: Select and Reserve a name for your LLC
In order to start a North Carolina LLC, one of the most crucial phases is selecting a name for your business. Make sure the name you select is easy for potential customers to look for and conforms with North Carolina's naming regulations.
Here are the guidelines that you must adhere to while choosing a company name:
The terms "limited liability company" or one of its initials (LLC or L.L.C.) must appear in the chosen name.

The name of your LLC must not contain any terms that could be mistaken for those of a government authority. 

The name cannot contain any wording that violates established moral norms, suggests that the company is operating for illegal purposes, or is otherwise unpleasant.
Once the name has been selected, you have to check if the selected name is accessible for registration. You can quickly determine whether your selected name is available through the online database maintained by the North Carolina Secretary of State.
In order to reserve a name prior to starting an LLC business in North Carolina, you must submit an 'Application to Reserve a Business Identity Name' along with a $30 filing charge. This procedure secures your chosen company name for up to 120 days.
Step 2: Select a Registered Agent for Your North Carolina LLC
In order to start a North Carolina LLC, another one of the requirements that you must follow is to have a registered agent. The agent is in charge of personally receiving and delivering essential government notices, including paperwork for taxes, to the proprietor of the company. 
The address of your "registered office"—the location in North Carolina where your agent may be reached over regular business hours—must also be included when naming a registered agent. A citizen of North Carolina, who has reached the age of 18, may act as the registered agent. If the company's physical address and registered office address are the same, a company, nonprofit organization, or LLC may also serve as a registered agent. Before the LLC is created, the entity needs to be actively engaged in the state in order to be eligible to serve as a registered agent there.
Step 3: Submit the required NC LLC Forms
The following details should be in the articles of organization of a North Carolina LLC:
Name of your limited liability company

Each signatory's name and address must be included in the articles.

Information about the registered agent or registered agent service in North Carolina, including their address and name.

The LLC's primary office address and contact information

The day the articles went into effect
You can either file articles of organization online, by mail, or via PDF upload. The filing fee for an online submission is $125. 
A Certificate of Authority form (Form L-09) must be submitted by international corporations seeking to establish an LLC. 
After the forms have been submitted, they will be processed by the authorities. Based on whether the application was filed online or by mail, processing times fluctuate. Processing of online filings could take 7 to 10 working days. Similarly, postal filings make take about 10-15 working days. However, you have a few choices if you'd like processing to happen more quickly. The Secretary of State provides same-day processing for an increased charge of $200 and 24-hour processing for an extra charge of $100. 
Step 4: Make an Operating Agreement
Although operating agreements for LLCs are not legally necessary in North Carolina, it is a wise idea to create one. An operating agreement is legal documentation describing the ownership and management framework of an LLC. An operating agreement can be used to determine how members' rights, obligations, and voting privileges, as well as revenues and expenses, are distributed. In the operating agreement, it is also feasible to specify what occurs if a member quits the LLC. A benefit of having an LLC operating agreement is that you may more convincingly demonstrate the legality of your business and its independence from your personal assets. It also aids in preventing disagreements or miscommunication among LLC proprietors.
You'll require an Employment Identification Number (EIN) if you start a North Carolina LLC. This number is assigned by the Internal Revenue Service (IRS) and is a federal identification number that will serve as your company's tax identification.
Having an EIN is necessary for a variety of activities including:
Book end-to-end experts consultation with Odint company formation experts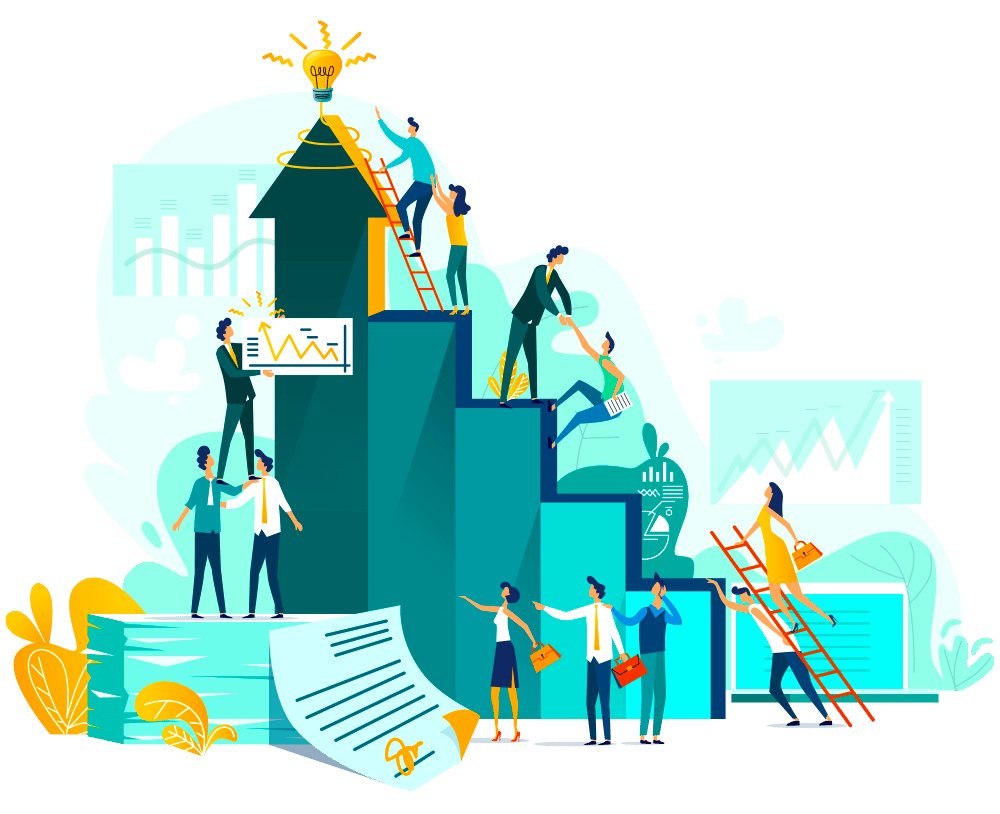 Starting a North Carolina LLC is an exciting endeavor that needs meticulous preparation and execution. You'll be prepared to create a profitable company entity that offers you limited liability protection and a strong basis for growth by following the instructions provided in this guide. 
To form a North Carolina LLC, you can contact our professionals at OnDemand International. Our experts are prepared to help you at every stage of the procedure due to their extensive experience and thorough understanding of it. We provide a comprehensive approach that enables the easy creation of your North Carolina LLC, from negotiating legal complexities to optimizing operating methods.