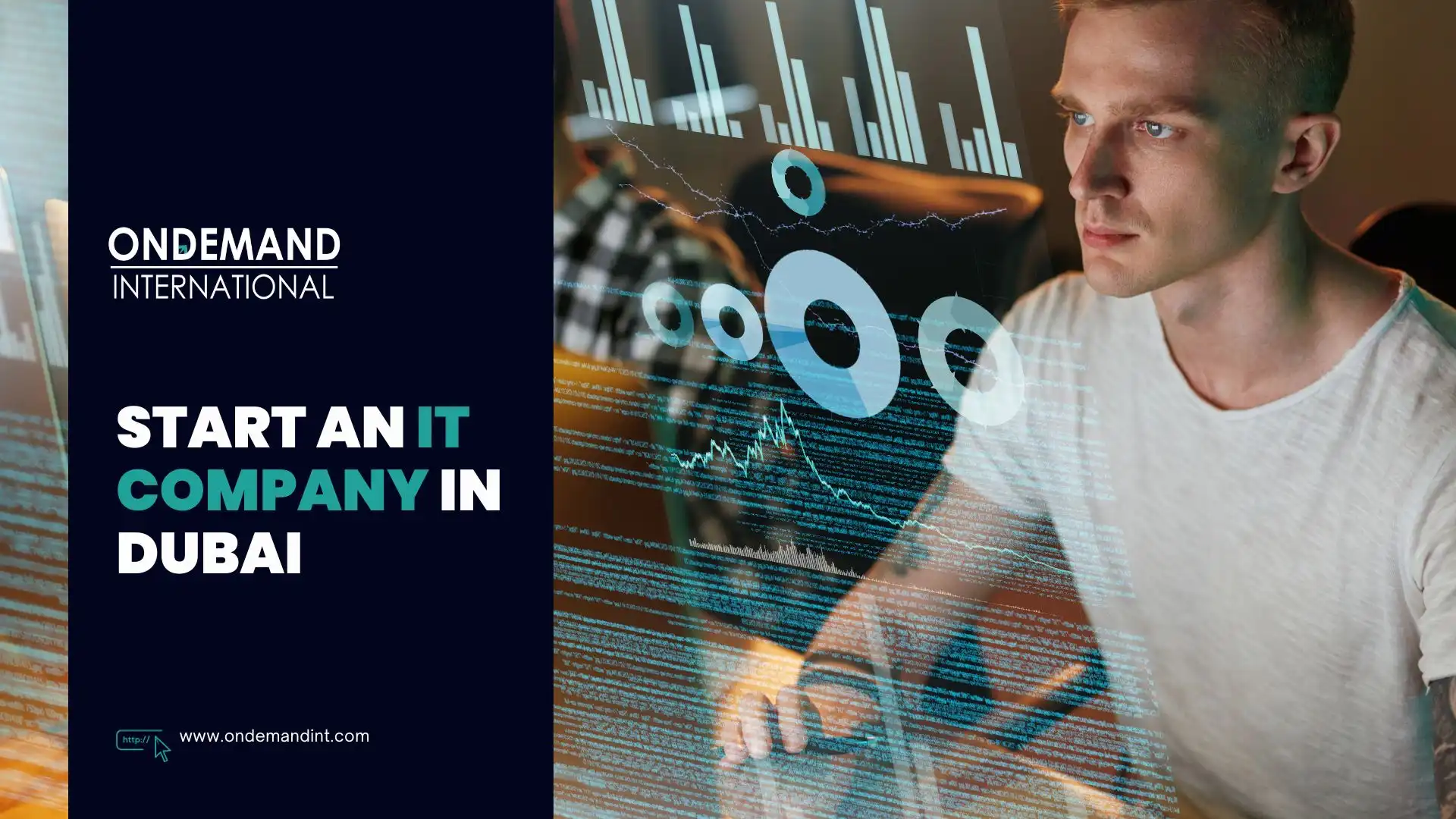 Do you have a love for technology and want to start your own business? Dubai, with its strategic location, robust infrastructure, and business-friendly environment, is an ideal destination to kickstart your IT venture. Starting an IT company in Dubai can be a rewarding journey, but like any business endeavour, it requires careful planning and execution. In this guide, we'll walk you through the process, the documents required, and the myriad benefits of establishing your IT business in this dynamic city.
Reason to Start an IT Company in Dubai
Strategic Location and Connectivity:

Dubai is a major international economic hub due to its advantageous location at the intersection of Europe, Asia, and Africa. The city's exceptional connectivity, facilitated by state-of-the-art infrastructure, ensures easy access to emerging markets, fostering international collaborations for your IT company.

Business-Friendly Environment:

Dubai has consistently ranked high in global business-friendly indices. The government's commitment to creating a conducive environment for businesses is evident in its streamlined processes, low tax rates, and minimal bureaucracy, making it an attractive destination for entrepreneurs.

Diverse Economy and Market Potential:

The emirate's diverse economy, which extends beyond oil and gas, provides a fertile ground for IT businesses. IT businesses have a plethora of options in fields including software development, digital transformation, and cybersecurity due to the growing dependence on technology in many industries.
Procedure for Setting Up an IT Company in Dubai
Business Plan Development:

Before taking any steps, a strong business plan is essential. Give a summary of the goals, target market, and unique selling propositions of your business. Clearly define the services or products your IT company will offer.

Legal Structure and Trade Name Registration:

Select an organizational form for your business, which can be a mainland company or a free zone company.  The next step is registering a trade name that corresponds with the operations of your company. Make certain it adheres to the regulations established by the Department of Economic Development (DED).

Obtaining Necessary Approvals and Licenses: Depending on your chosen business activities and location, you will have to get the necessary authorities' authorization. For an IT company, this may involve obtaining licenses from the Dubai Technology and Media Free Zone Authority (DTMFZA) or other applicable free zones.
Physical Office Space:

Selecting a suitable office space is a critical step. If you opt for a Free Zone Company, you'll need to choose from the available facilities within the free zone. Mainland Companies have more flexibility in terms of office location but must comply with specific requirements set by the DED.

Document Submission and Visa Processing:

Get the required paperwork ready, which usually consists of copies of your passport, the company's plan, and the visa application forms. The visa process may vary based on your chosen business structure, so it's essential to stay informed about the latest regulations.
Documents Required to Start an IT Company in Dubai
Business Plan:

A thorough business plan that details the goals, offerings, competitive analysis, and projected financials of your organization.

Passport Copies:

Passport copies of all shareholders and relevant stakeholders.

Trade Name Reservation Certificate:

Documentation proving the DED has authorized the trade name you have chosen.

License Application: The completed application form for the specific license required for your IT business.
Memorandum of Association (MOA): For Mainland Companies, a Memorandum of Association describes the firm's structure and activities.
Advantages of Starting an IT Company in Dubai
Tax Advantages:

Due to its zero corporation and personal income tax and numerous tax benefits, Dubai is a tax-efficient location for your IT business.

Access to Skilled Workforce:

The city's cosmopolitan environment attracts a diverse and skilled workforce, ensuring you can find the talent needed to drive your IT company forward.

State-of-the-Art Infrastructure:

Dubai's commitment to cutting-edge infrastructure ensures that your IT company will have access to world-class facilities, including high-speed internet and advanced technology.

International Exposure:

Dubai's global appeal provides your IT company with opportunities for international exposure and collaborations, opening doors to a broader client base.
Conclusion
Starting an IT company in Dubai is a strategic move that aligns with the city's vision for a tech-driven future. With the right guidance and support, your IT venture can thrive in this dynamic business landscape, and OnDemand International is here to make that journey seamless. With a wealth of experience assisting entrepreneurs, OnDemand International offers comprehensive services, from business setup consultation to document processing, ensuring a smooth and efficient establishment of your IT venture in Dubai.