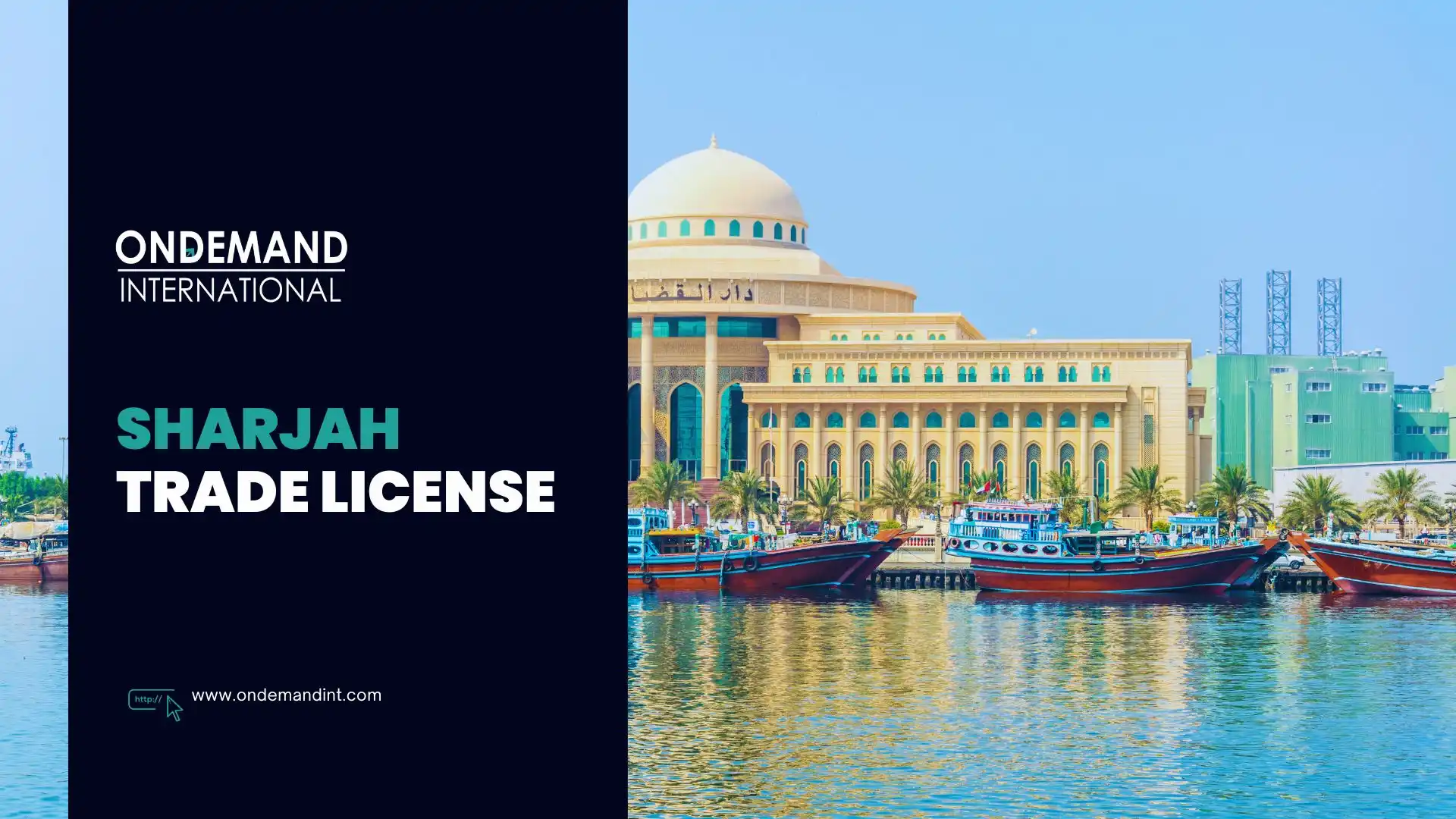 Sharjah is the third-biggest Emirate in the UAE, so it must have a lot of business opportunities. However, getting a trade license is one of the first things you need to do if you want to start a business in Sharjah. In this article, we'll go over the Procedure, fees, types of trade licenses, cost, and benefits you'll need to follow to ensure a smooth and hassle-free application process in Sharjah. 
What is a Sharjah Trade Licence?
A trade license is a legal document that lets a person or business do a certain kind of business in the UAE. These permits are given out by the Sharjah Economic Development Department (SEDD) in Sharjah.
Procedure to obtain a Trade Licence in Sharjah
The list of steps to obtain a trade license in Sharjah are:
Determine your business activities. There is a list of up to 10 things that you can do with your Sharjah trade license.

Choose the type of business organization you want, such as an LLC, a sole proprietorship, or a partnership.

Choose a name for your business and make sure it's not already taken in the UAE.

Get permission from the Sharjah Economic Development Department to start.

Find an office space that the Sharjah Municipality will accept.

Submit your trade licence application with the required documents like the initial approval certificate and tenancy contract.

Set the license fee, which is different for each type of business and legal structure.

Obtain your trade licence upon approval.
Types of Business License in Sharjah
The different types of trade licenses in Sharjah are:
Commercial Licence:

For trading activities like buying, selling, importing, and exporting.

Industrial Licence:

For manufacturing or industrial activities.

Professional Licence:

For professional services like consulting, legal, and accounting.

Freelance Permit:

For self-employed individuals like photographers, writers, and designers.

E-commerce License:

For online trading activities.
Cost of getting a Business Licence in Sharjah
Costs like office rent, visa fees, and other things can make starting a business cost AED 5,000 to AED 30,000 or even more. The e-commerce licence is the most affordable option, starting at AED 6,000.
Benefits of having a Trade License in Sharjah
The list of benefits of obtaining a trade license in Sharjah are:
Legal Operation:

A trade license allows enterprises to legally operate in the emirate of Sharjah. It assures conformity with local legislation and allows enterprises to conduct commercial activities legally.

Market Access:

With a trade license, enterprises can obtain access to the thriving Sharjah marketplace, allowing for both local and international trade. They can grow their consumer base and collaborations by attending exhibitions, conferences, and networking events.

Reputation and Trust:

A trade license serves as a seal of approval, increasing a company's reputation and trust among potential clients and partners. It proves that the company follows local regulations and operates transparently and ethically.

Tax Benefits:

Sharjah provides attractive tax benefits to enterprises that obtain trade licenses. Exemptions from corporate taxes, import duties, and export taxes may be included, lowering the overall cost of conducting business and increasing profitability.

Ease of Doing Business:

Sharjah has simplified the process of getting trade licenses, making it easier for firms to set up and operate. Throughout the application procedure, the Sharjah DED provides assistance and support.
Conclusion
Obtaining a Sharjah trade license is a necessary step for firms looking to operate lawfully in the emirate. To ensure a seamless application procedure, the process takes multiple steps and demands close attention to detail. OnDemand International, the UAE's top business expansion company can offer complete support and guidance throughout the whole trade license application procedure. Their knowledge of the regulatory landscape, as well as their dedication to client satisfaction, make them an invaluable partner for companies looking to establish a presence in Sharjah.