Belgium Business Immigration
Do you want to immigrate to the Belgian economy? Do you want to discover why people favor moving to Belgium, a country in the midst of Europe? Belgium is a desirable location for individuals and investors who would like to set up their business in Belgium due to its strong economy and welcoming business environment. Individuals and business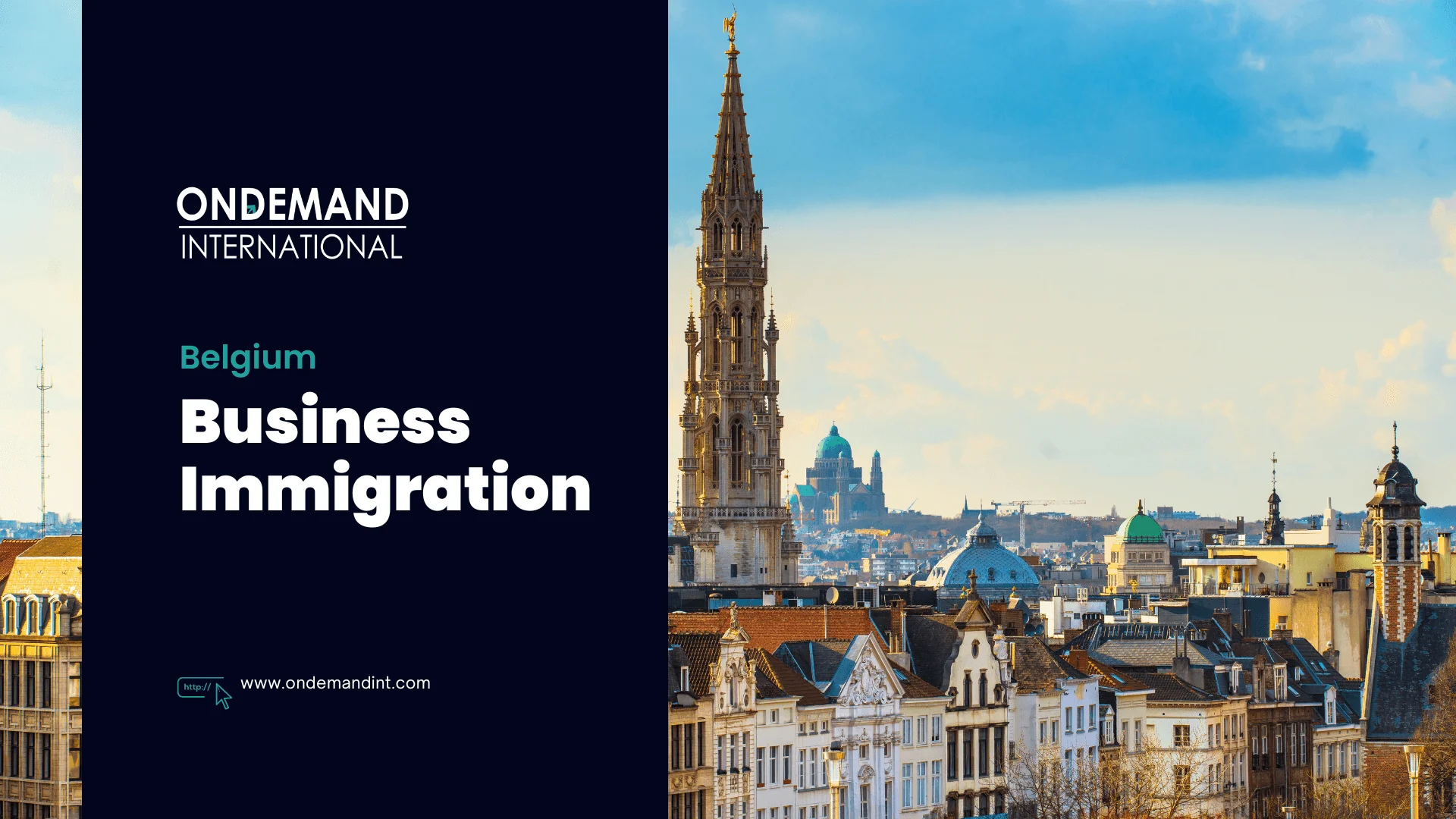 owners have the opportunity to enter the Belgian economy and gain access to the EU market through Belgium business immigration.
You can apply for a visa in order to legally immigrate to Belgium for engaging in commercial endeavors. You will likely need a Belgium business visa if you wish to explore business prospects, attend meetings, or establish partnerships in Belgium. 
Discover through our comprehensive guide the various pathways for Belgium business immigration. Uncover the diverse avenues available and learn how to apply for different business visas, enabling you to actively engage in business activities within Belgium.
Types of Visas for Belgium Business Immigration
A Belgium business visa is required for individuals who intend to carry out their business endeavors in Belgium. A Belgium business visa would be required for any business meetings, gatherings, conferences, developing relationships, etc.
Based on the purpose of visiting the country, here are the various categories of visas that an individual can apply for Belgium business immigration:
Belgium Short-Stay Visas
For Belgium business immigration under the short-stay visa, there are 2 distinct groups of visas that one can apply for: 
Belgian Schengen Visa for Tourists & Visitors:

The Schengen visa is the same as the Belgian tourist visa. You are allowed a maximum of 90 days of residence as a visitor.

Belgian transit visa:

The transit visa is an authorization for visitors who must enter the Schengen region just for the purpose of switching to a different mode of transportation.
Belgium Long-Stay Visas (D-Visa)
Based on the reasons for travel, individuals can submit an application for Belgium long-term business visa. Such a visa can be acquired if you wish to reside in the nation for a period longer than 90 days.
Visa for Belgian Dependents:

This Belgium long term business visa is also known as a family reunion visa. This visa will be granted to you if you wish to move into Belgium with a partner or a family relative. Additionally, the dependent visa is frequently issued for the same time frame as your partner's visa.

Belgian work visa:

If you wish to pursue employment in Belgium, you may do so by requesting a work permit. For this kind of visa, you generally need a sponsoring employer in Belgium, but, there are specific exemptions to this norm.

Student Visa:

If you intend to pursue your education in Belgium, you might qualify for a student visa. It normally has a 6-month validity, although authorities have the discretion of extending it until you have finished your program.
To reside in Belgium permanently, you must submit an application for a residence permit after entering the nation on a long-term (D) visa. The D visa is subsequently substituted by the residency permit.
Golden visa for Belgium business immigration
The Belgian golden visa, formerly referred to as a Belgium investor visa, is available for international individuals who wish to make investments in the economy of Belgium. Candidates who qualify may obtain a Belgian golden visa and eventually be granted citizenship or permanent residence. Although it is not necessary to stay in Belgium to become a resident, you must spend a minimum of 180 days there annually in order to be considered a permanent resident or citizen.
Paperwork necessary to acquire the Belgium business visa
Here is typical documentation that you have to present to the authorities in order to acquire the Belgium long term business visa:
Visa application form:

A visa application form has to be completed properly and sent to the portal of the Belgian Embassy or Consulate in your nation.

Photograph:

Send in current passport-sized pictures that adhere to the Belgian authorities' requirements. The image should be a color photo of high quality, have a white background, and be free of any objects that might cover your face.

Active passport:

For Belgium business immigration having a current passport that has at least additional three-month validity is necessary. Also, the passport should contain two blank pages for visa stamps and other approvals. 

Evidence of accommodation:

Offer proof of your accommodations in Belgium, like a letter of invitation from the organization that hosts you or reservations for a hotel. Make sure the lodging information corresponds to the length of your planned trip.

Evidence of enough financial means to sustain your trip:

You must show that you have the money to cover all costs associated with your stay in Belgium, such as lodging, transportation, etc. As evidence of financial capability, you can provide bank statements, salary stubs, or sponsorship letters.

Travel itinerary:

Trip itinerary outlining the activities you will be engaging in on business while in Belgium.

Insurance coverage:

An individual applying for a Belgium long term business visa must have travel insurance with coverage of €30,000.

Letter of invitation:

This letter of invitation must come from the Belgian organization you wish to visit. The correspondence needs to be composed on formal letterhead that includes the organization's full address and phone number.
Steps to apply for a Belgium business visa
Find the closest Belgian Embassy or Consulate
After choosing the visa, you may locate the Belgian embassy or consulate that is most conveniently located in your nation so that you can apply for a visa there. 
Gather the documents
Gather the documentation required to submit an application for a long-term business visa for Belgium. The necessary paperwork includes a passport, proof of lodging, and proof of sufficient finances to support your trip to Belgium. 
Set up a meeting
Most Belgian embassies and consulates demand that applicants make an appointment before submitting their visa application. Hence, set up a meeting in order to present your application for the visa.
Send the application form
Fill out the application completely and include current and precise data. Send the application and the required paperwork to the Belgian embassy or consulate. 
Attend the visa interview
You might occasionally have to appear for a visa interview where you might have to discuss your intended route, the reason for visiting, where you'll be staying, and other pertinent information.
Await the processing of the visa
The length of time it takes to process a Belgium business visa varies based on the sort of visa you have applied for.
Acquire the Belgium business visa
The immigration authorities will examine your application and if the application is expected, then you are going to get your visa sticker for your passport. You may verify the information on the visa sticker, including the permissible length of stay.
Odint Consulting experts can help you choose the visa kinds that are best for your needs, support you while you fill out the application, and provide additional guidance as you go through the visa interview process.
Processing time for approving an application for Belgium Business Visa
For a typical application, processing the visa will take between 10 and 15 business days. Though, based on a number of other circumstances, it might take up to 30 days. The general processing time for a visa is about 10-15 days. However, in the event that the embassy is dealing with a large number of applications the processing of the application can also take 30 days.
Therefore, you must send an application for the Belgium business visa a minimum of three weeks in advance of your anticipated departure date, but no later than three months. 
What to do if your Belgium Business Visa application was rejected?
If your Belgium long term business visa application has been turned down you can do the following:
Firstly, you can submit an application for a new visa if your previous application was rejected by the immigration authorities.

Secondly, you can appeal the rejection of your application. However,  you have to be absolutely certain that your application was wrongfully denied before you take this action. 
Reason to immigrate to the Belgian economy
Belgium is one of the most industrialized and significant commercial countries in Europe due to its advanced infrastructural facilities, open economy, etc. Here are the factors that entrepreneurs and foreign investors frequently take into account when considering Belgium business immigration.
Strong and developed economy

Modern infrastructure 

Competent employees 

Easy access to global transportation networks

Excellent education and Healthcare facilities 

Lower rates of crime 
Book end-to-end experts consultation with Odint company formation experts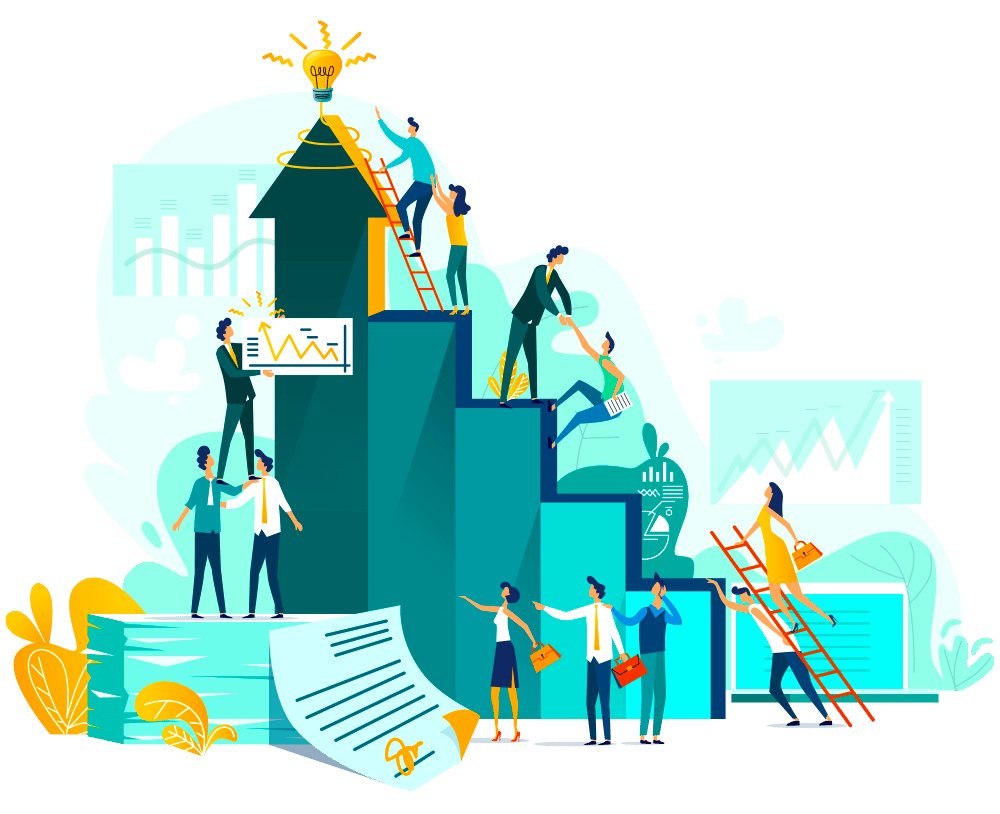 Belgium's dynamic and robust economy provides business immigrants with a range of immigration options, making the country a desirable place to relocate. After successfully obtaining the visa and submitting the required paperwork, individuals can simply obtain a Belgium business visa and relocate to the country.
At Odint Consulting, we can assist you in acquiring a Belgium long-term business visa. We will streamline the procedure for you and assist you in gathering the required documentation. Additionally, we will provide comprehensive support in preparing for the visa interview, equipping you with the confidence and knowledge needed to present your case persuasively, and improving your chances of the immigration authorities approving your visa. Whether you want to move to Belgium to attend meetings, make investments, or launch a business, our knowledgeable team is ready to help you through every step carefully.