8 Features of Payroll Management Software
A lot of individuals and businesses today use payroll management software in order to simplify their payroll processing as well as make their work easier and faster. Using such a service provides a consistent and better way for employers to pay their employees in a timely manner. Payroll software is quite useful for automating many operations, including handling taxes and distributing wages.
In a short period, payroll management software has grown to become the most popular software for HR available. Through this article, we will cover the 8 features of payroll management software that make such software appealing to individuals and businesses.
What are the 8 Features of Payroll Management Software?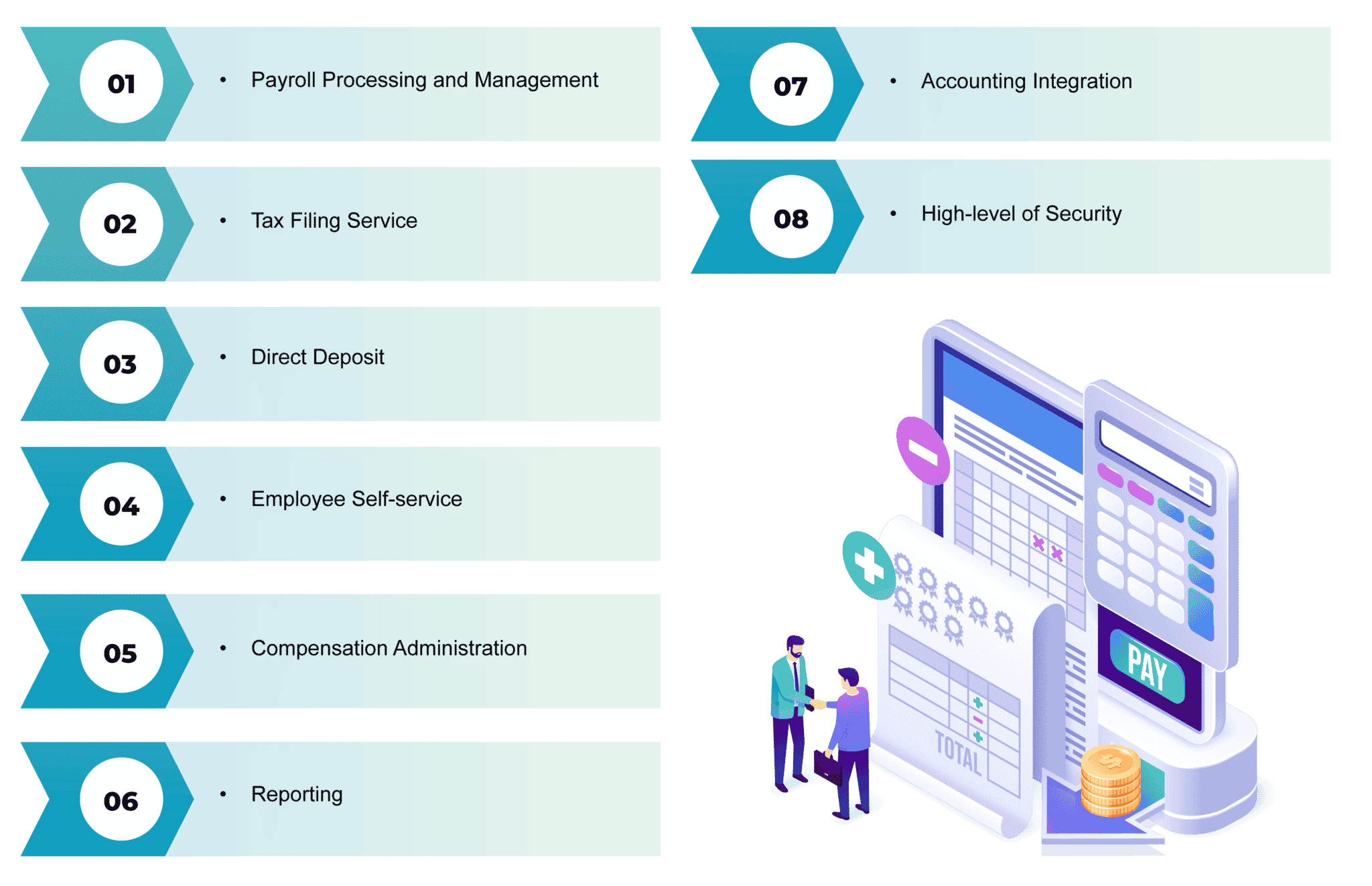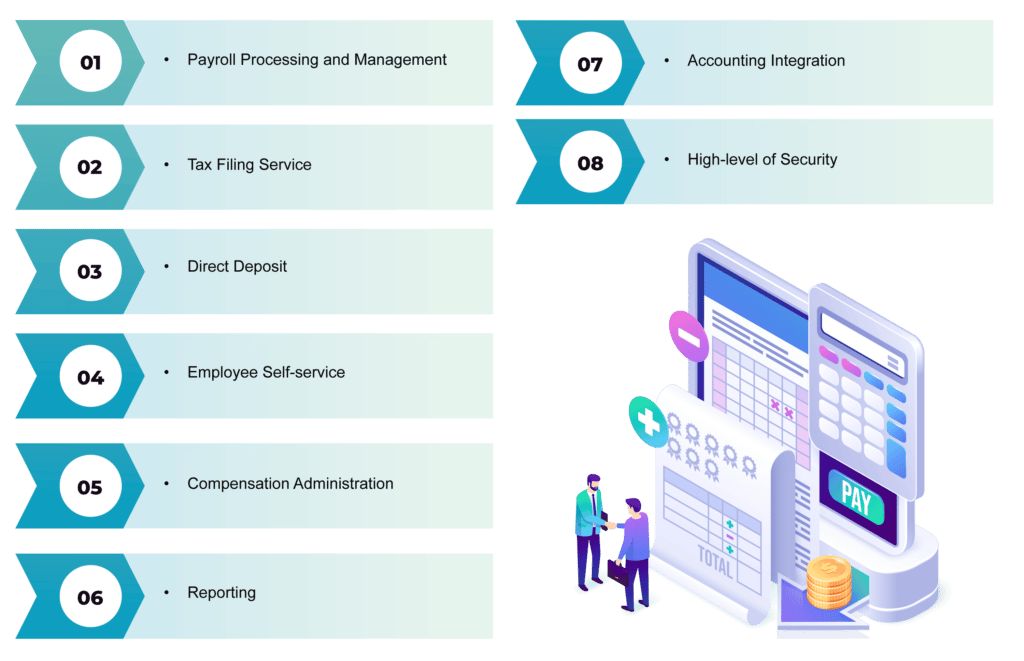 In the process of evaluating payroll software vendors, it is essential to monitor the most crucial features of payroll. 
This software has a range of automated capabilities, which include the following features and capabilities:
1. Payroll Processing and Management
Management and processing are the most essential aspects of Payroll management software. This feature ensures the security that each employee's compensation is correctly paid using the payment method they prefer. This is the basis for the other features of payroll management.
2. Tax Filing Service
The correct filing of tax returns is among the most important things for every business to avoid difficulties in tax deposits. So, the most secure payroll management software offers tax filing capabilities. Tax calculation is time-consuming and has many chances of errors. 
To simplify calculations and to avoid mistakes or problems related to local, state, federal social security, and various other taxes on payroll, delegate the complicated job to software that will provide accurate tax calculations.
The payroll management system you're using should be able to generate them quickly, while also filing the deposit information, which is similar to that of tax documents such as 10-99s or W-2s. 
Additionally, it must be able to transmit the appropriate forms to the appropriate agency, which handles tax filing from beginning to finish with the least amount of supervision.
3. Direct Deposit
Another important payroll function is to ensure prompt payment of employees. Since many still use paychecks at the close of the week, it's no longer popular.
Direct deposit is vital for employees of businesses as well because they save time and money by not having to do print and delivery of paychecks. Employees don't need to be concerned about the loss or theft of their checks or the possibility of fraud on checks.
4. Employee Self-service
Self-service for employees is a feature that's capable of working with all payroll systems. This feature will help employees self-service to make all employee information available to them to gain access to pay and stubs.
So your employees do not have to work in the human resources department asking for access to the data. This feature lets employees will be able to easily access their required payroll information and forms at any time they require they need them.
5. Compensation Administration
Compensation management goes beyond the administration of wages and payroll, as well as accounting for different methods of paying. It covers bonuses, worker's compensation as well as adjustments for any changes to the minimum wage or cost of living, and so on. 
The purpose of compensation administration is to oversee the use of non-traditional payment procedures which add dimension to your payroll management plan.
6. Reporting
The majority of categories of software for business must incorporate some type of reporting or business intelligence features. This feature is crucial as it offers you insight into the payroll process.
This feature offers a top-level overview of the company's budget as well as worker's compensation, taxes as well as other payroll-related data. This report will reveal the patterns and trends that are used by accounting and HR departments to enhance their work. 
This could lead to a better method of allocation of resources or better management of overtime and can help reduce costs and improve the processing of payroll.
7. Accounting Integration
With the increased functionality of payroll software accounting functions are now connected to payroll management systems too. This can be a great way of saving HR and accounting team members time by making it easier to manually input the monthly payroll information. It also lowers the risk of mistakes and incorrect data entry as well as other mistakes made manually.
Payroll is the most important aspect of every business. However, it is recommended that all employees focus their efforts on other important issues other than the resolution of the payroll issue.
8. High level of Security
The most significant security feature of payroll software is the encryption of the database. It is a valuable resource such as tax files as well as personal information of employees and payroll details, along with strong password security.
The security features focus on access control and extensive audit trail. Security features protect any sensitive data to the maximum extent. A further layer of security could help the business avoid fraud instances at the right time.
Book end-to-end experts consultation with Odint legal, accounting and company formation experts.
Although payroll management software can be complicated, it can greatly simplify the life of human resources professionals and executives. To fully comprehend what different providers are capable of providing, take the time to explore payroll management software. While selecting payroll management software for your business, you must carefully consider factors like quality, dependability, and so on. 
Our experts at OnDemand International can guide you in selecting the most appropriate software. We would assist you in choosing a reliable and affordable payroll management software based on your business needs.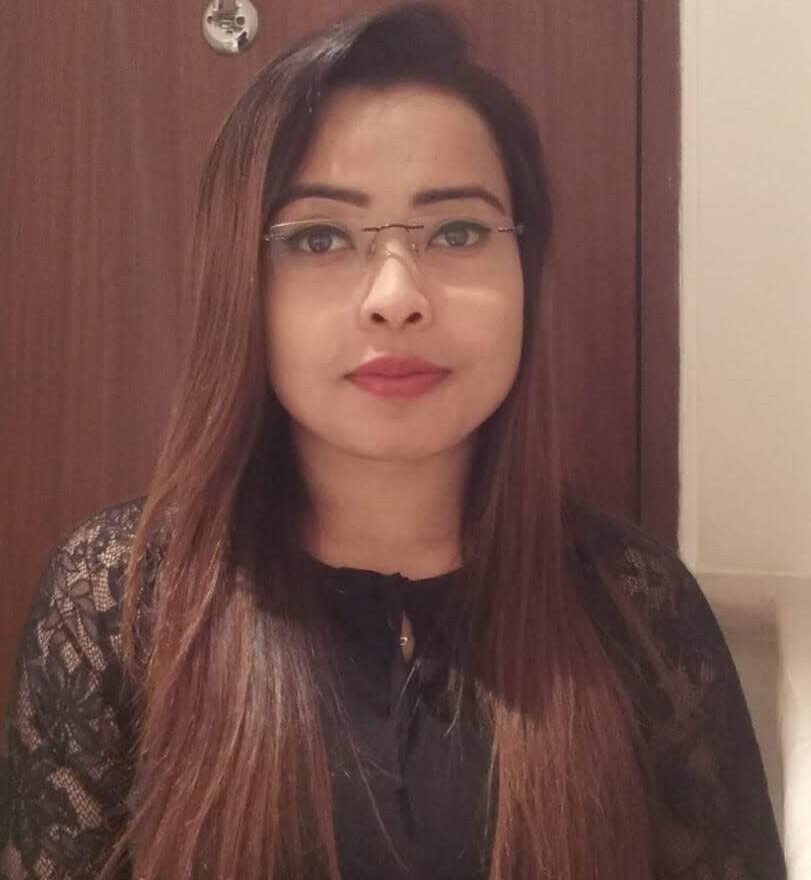 Reshma Ali has great expertise in mergers & acquisitions, Financial planning, and international company formation and offers advice and knowledge to help businesses achieve their objectives.