Are you looking to start a company of your own? Is becoming an entrepreneur your dream goal? If yes, then you are at the right place. With this article, we will help you in understanding what is company registration in India, and what are its benefits.
Introduction: Indian Company Registration
The process of company registration in India is also known as company formation or company incorporation. When you apply for company registration, it assures that your company becomes a separate entity, and owns an official existence of its own. The Corporate Affairs Ministry is responsible to handle your company registration procedure.
Talking about the process of company registration in India, the first step comprises of choosing a name for the firm and issuing an application for the name. Once done, compile all your important documents and official forms that you need and hand over them to the state ROC. To fulfill all the legal approvals and verification, you'll also have to provide the articles of association and memorandum of association. As you're done with all these steps, lastly file a request for the company registration certification.
Benefits Of Indian Company Registration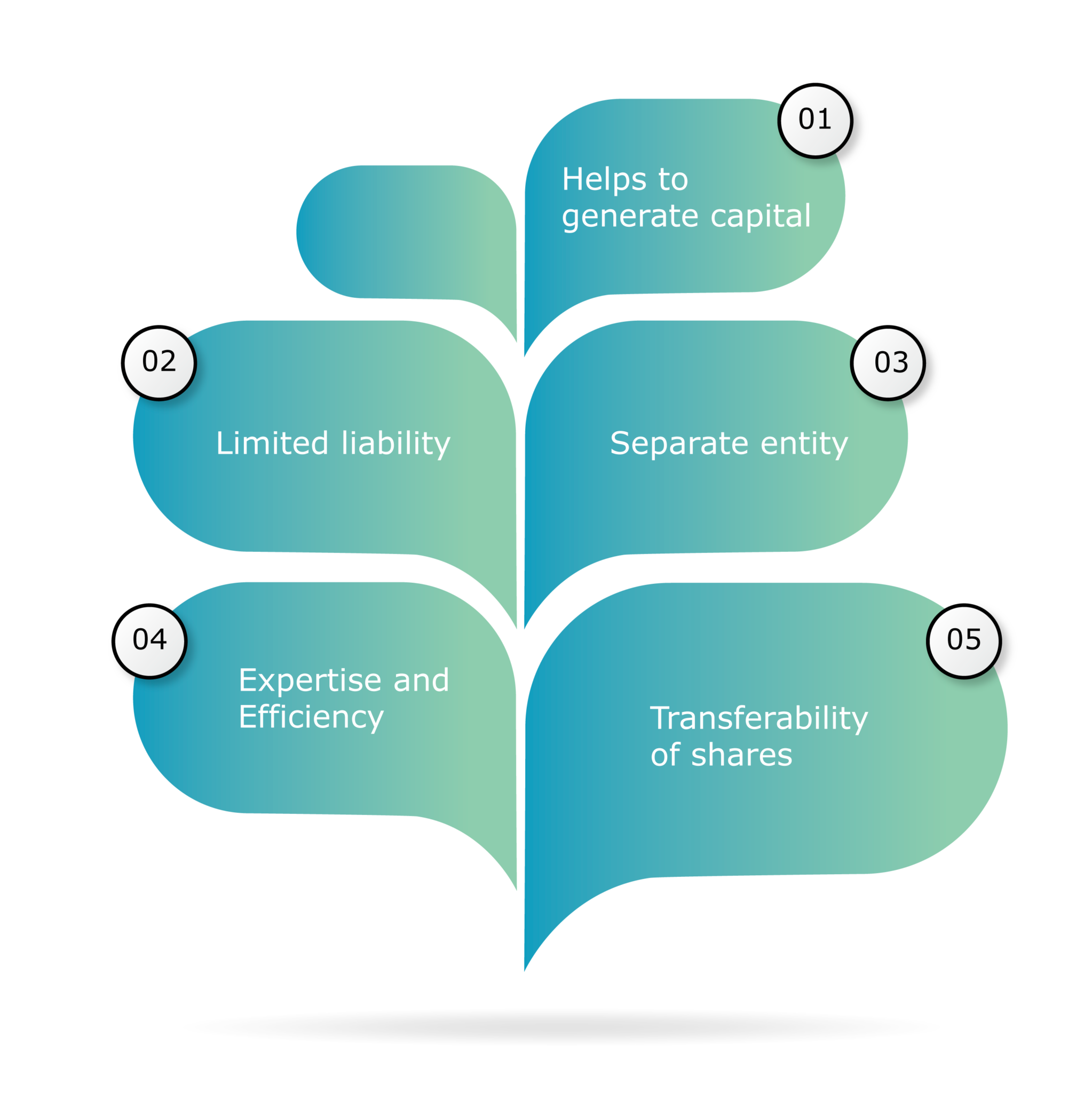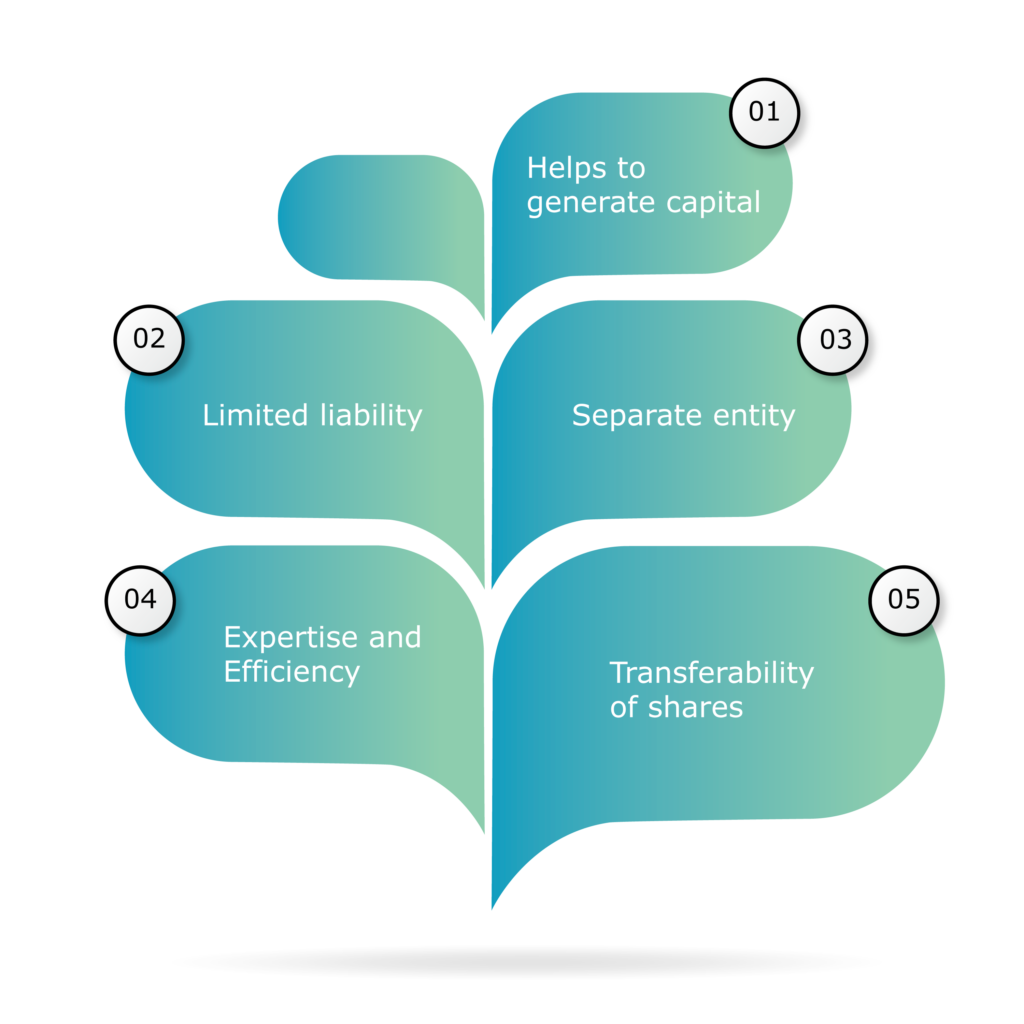 Now that you have a little idea about what exactly this article has to offer, let's move ahead and learn more about the benefits that come with company registration in India.
1. Helps To Generate Capital
The money involved to produce services and commodities is described as capital. There are 2 methods via which a firm can generate capital.
Equity: Gather funds with the help of loans and also from the public.
Debts: The debts are taken through bank loans. Once a company gets incorporated, it starts gaining the people's trust and makes it easier to take funds from it.
If you wish to generate capital in the form of equity, as per the SEBI and some other rules, your firm should be registered. Furthermore, if capital is invested from the general public rather than a private community, the firm must meet the requirements of a public corporation and be registered on a public stock exchange. As a result, it encourages the capital generation and sharing.
2. Limited liability
The members of a limited liability company are only subjected to pay the amount that comes under their capital investment value. When a firm is share-limited, the member's responsibility gets limited up to the capital that's left to be paid on their shares. Another example is of a firm that's guarantee limited. This means that the members will be liable for the amount they have approved to guarantee. Suppose an individual buys 15 shares of Rs. 200 each, his maximum responsibility would be INR 3000.
3. Separate entity
To the below-mentioned shareholders, a corporation is a distinct legal unit:
Promoters: individuals who started the business.
Directors: ones in the power of the firm and its operations.
Stakeholders: the firm's owners.
The below-mentioned points perfectly describe the properties of this idea:
A firm can easily sell, own, and acquire real estate.
A firm can be sued and is capable to sue.
4. Expertise and Efficiency
As discussed earlier, the ownership and management are both separate, for every operation that takes place in the firm, a separate expert is appointed. This enhances the workflow and also paces up accountability. When resources become abundant, salary packages increase, and that helps in bagging talented people from the market.
5. Transferability of Shares
We can easily compare shares with movable properties, and that's why they are easy to transfer from one individual to another. With the help of this aspect, the shareholders get liquidity. The members can easily make revenue out of their shares whenever they like. The difference between a private and a public limited company is that in a private limited company, the shares are freely transferable. And in a public limited company, the share exchange is not very frequent.
Now that you are here at the concluding part of the article, we hope that you must have gotten a sense of clarity and understanding on why should you go with company registration in India. The reasons are abundant, and the process to do so is simple. Just contact us at ODINT Consulting.
We will ensure that you are provided with every necessary assistance, and your goal of company registration in India is achieved without you having to face any obstacle. Reach out to us today!
To register a private firm or an LLP in India, any one of your partners or directors should be an Indian resident.
The Ministry of Corporate Affairs looks over the company incorporation procedure that takes place in India.