An LLC is the most common entity structure businesses will use to transition from a sole proprietorship. It's the most flexible corporate vehicle and can offer a variety of perks to help a company grow.
Delaware is a state that is popular for its business climate and tax structure. It attracts businesses and investors from all walks of life. Florida may be an attractive option if you aren't part of the 1% mega-corporations with unlimited resources.
We have prepared a detailed write-up that explains the difficulties and provides a roadmap to help you navigate the maze to choose between Delaware vs Florida LLC.
Why Should a Corporation be incorporated?
By incorporating a company, you are formally recognizing your state as a legal entity. Your company is now a legal entity and not a group of founder business members when you incorporate it.
Incorporation is a great way to reduce your liability. You, the business owner, are responsible for any losses or debts that your company may incur. 
Usually, your liability is reduced to the capital you invest in your business when you incorporate it. In most cases, the business cannot use personal assets to pay its debts.
Why do Florida and Delaware stand out from other states?
Delaware is well-known as a business-friendly state. It is frequently ranked among the top US states. For several years, Delaware has been consistently ranked high by trusted magazines as the most beneficial state for businesses.
A U.S. News & World Report ranked Delaware among the top 10 states for doing business in 2021. Delaware is home to many of the most important companies in the world, such as AstraZeneca and Walmart.
This means there is plenty of expertise and experience in Delaware in business law. Delaware has a Court of Chancery, which helps businesses incorporate.
Florida, like Delaware, is well-known for its business-friendly climate. Many magazines have given Florida a high ranking because it has many advantages for start-ups, particularly LLCs. 
According to Chief Executive magazine, Florida ranked second among the most suitable states for business. Some of the most prominent companies worldwide are based in Florida, such as Pet Med Express, Inc., Burger King, DHL America, and DHL America. 
You can rest assured that the state is more concerned about creating an environment conducive to business growth, as incorporation is their ultimate goal.
Comparison: Delaware vs Florida LLC
When comparing Delaware vs Florida LLC, there are some key points you should consider.
Both the US and Canada share some common
Both Florida and Delaware share the same trait: they are both business-friendly. These states offer many advantages to businesses, including low taxes and easy incorporation procedures. They also have flexible laws.
No Minimum Capital Requirements
Florida and Delaware do not require minimum capital requirements for LLCs, unlike other states. You can create your LLC with any amount.
Both Florida and Delaware have flexible laws that enable LLCs to be tailored to meet business needs. In Delaware, LLCs have the option to choose from different types of membership. This allows businesses to create different ownership and voting rights.
You can read the next section to learn more about the differences between the two states when it comes to establishing an LLC.
Differences between the Delaware vs Florida LLC as per Tax & Fee Structure
Delaware LLCs allow for flexibility in taxation. The LLCs have the option to choose whether they are taxed as an S corporation, partnership, or disregarded entity. Owners can choose to pass through income to themselves to avoid double taxation. 
A similar system is available for Florida LLCs. LLCs may request to be taxed either as a corporation, partnership, or sole proprietorship depending upon the member. The annual tax rate for LLCs in Delaware is $300.
However, sole proprietorship will pay the personal income tax. Your LLC will be subject to sales tax. Only the seller of tangible or intangible goods or the provider of services within Delaware are subject to a gross receipts sales tax.
Delaware's unique tax system, the Delaware loophole, allows intangible assets like trademarks, copyrights, and patents to bypass taxation. This is how it works:
Your stop-motion studio earns +100m annually in California. Your income will be affected by three taxes;
State income tax,
Alternative minimal tax
Federal corporate rate.
You can set up a Delaware subsidiary to get the rights to your patent. Delaware does not impose corporate income tax or sales tax, so you can retain more of your money. However, it is not something you should do without the guidance of a certified attorney.
However, proprietorship and partnership in Florida are not subject to tax unless the LLC has employees. These low start-up costs could be offset by certain fees and taxes in Florida, such as state taxes, corporate income taxes, and franchise and LLC taxes.
It is important to consider what your LLC will need in the long-term, to balance both the benefits and drawbacks of taxation in each state.
Maintenance and incorporation fees
This question is dependent on several factors, such as the type of business and state where you are incorporated. Although Delaware LLCs can be more costly to set up and maintain, they may offer some advantages that make it worth the extra expense.
You can incorporate foreign corporations in Delaware without having to be physically present in the state. However, this is more expensive and requires you to enlist a Delaware registered agent who can accept service of process. 
It is relatively inexpensive to incorporate a foreign corporation in Florida. However, it might be worth paying an additional fee.
Both Florida and Delaware offer asset protection. However, LLCs in Delaware have stronger asset protection than in Florida. LLCs in Delaware are considered separate entities and protected against creditors.
Delaware might be a better option for you if asset protection is your priority. Both states have many benefits for businesses, so it is important to consider all aspects before you make a decision.
Book end-to-end experts consultation with Odint company formation experts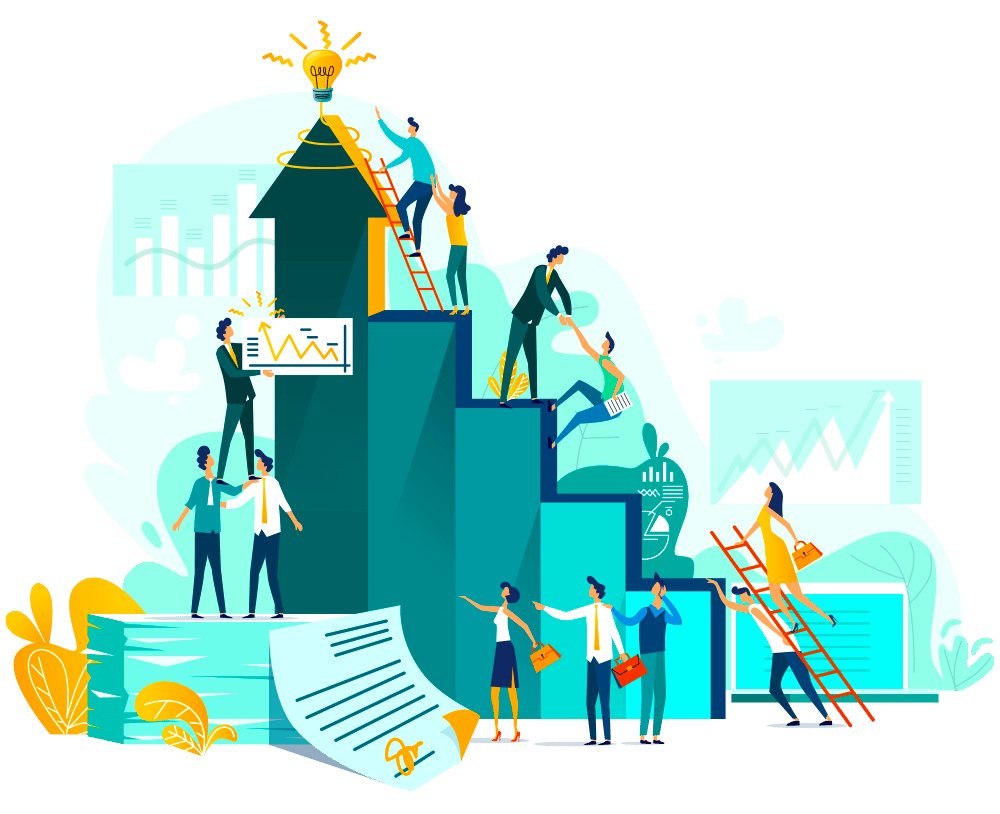 These key differences are important to consider when choosing the right type of LLC for your business. A Delaware LLC might be better if you want flexibility and the ability to tailor your business to meet your needs. However, Florida LLC is simpler and easier to manage. It is important to speak with an experienced business lawyer to determine which state to incorporate your LLC.
If you're still having questions regarding the Delaware vs Florida LLC, we are Odint Consulting. We are here to assist you in every way.
Parshant Gaur is a company formation specialist with 4+ years of expertise in international business. Financial planning, risk management, and other related areas.