Vietnam has always been one of the most preferred investment destinations due to its infrastructural growth over the years. During the covid 19 pandemic, numerous industries and sectors suffered severe losses, including the tourist sector. However, despite such situations, 
the startup sector of the nation has been growing at a significant pace over the past few years.
Even in the year 2021, Vietnam has already secured about US$1.4 billion in capital for its startup industries, making it one of the most flourishing industries in the nation.
There are numerous funding options for startups in Vietnam including venture capital firms, crowdfunding, obtaining funds through debt financing, and initial public offerings. These funding options available in Vietnam helps the startup ecosystem to grow, and further encourage innovation and entrepreneurship across a range of sectors of the economy.
Read the article and discover the different funding options for startups in Vietnam. Discover how gaining access to finance choices will help you to acquire the funds you need for funding your startup in Vietnam and turn it into a profitable business.
Different Funding Options for Startups in Vietnam
There are numerous funding options for startups in Vietnam that assists in collecting capital that is further used in managing the operation of the business. These funds are used to cover the expenses of the business and can further help the business grow in the long term. 
Here we will cover the funding options for startups in Vietnam. You will understand how to use these funds in the different phases of your business.
Venture Capital Firms
Venture Capital firms are one of the most popular funding options for startups in Vietnam. Investment businesses, frequently called venture capital firms provide finances for startup enterprises in return for equity. This option is typically favored by startups as well as businesses that are in their initial phases, mostly in the technology industry. Such kinds of firms prefer investing in startups that have a higher possibility of expanding and growing. On top of providing financing, such firms also assist enterprises by providing access to networks, guidance, and significant expertise in the field.
Crowdfunding
Another one of the funding options for startups in Vietnam is crowdfunding. Over the last few years, crowdfunding websites have gained significant popularity for being an excellent method for acquiring finance for funding your startup in Vietnam. Crowdfunding is a measure to acquire capital by having different individuals invest in smaller portions. Such sort of funding options for startups in Vietnam makes it easier for investors to acquire funds in addition to marketing and validation tools that assist them in expanding their supporter base and evaluating consumer interest. Dreamstarter and Fundstart are examples of well-known crowdfunding websites.
Debt Financing
Debt Financing is another one of the favored funding options for startups in Vietnam that is becoming an attractive source of capital for raising money, particularly for well-established companies with reliable revenue flow. This choice for funding your startup in Vietnam entails obtaining funding from banks or other financial organizations with the understanding that the money borrowed will be repaid with interest within a predetermined time. Even though this method of fundraising is a better alternative for firms that have to preserve ownership of their equity, it can involve the possibility of paying higher interest rates and stringent payback conditions.
Initial Public Offerings (IPOs)
Initial Public Offering is often employed by startups and businesses when they require more capital. It is one of the most crucial funding options for startups in Vietnam. These sorts of funding alternatives are usually adopted by established corporations that are looking to raise large amounts of capital. The  Hanoi Stock Exchange and the Ho Chi Minh Stock Exchange are two share markets available in Vietnam that corporations can significantly use in order to generate more funds.
Assistance for Funding Your Startup in Vietnam
There are numerous measures undertaken in order to provide assistance for funding your startup in Vietnam. The Vietnamese government has set up a number of assistance and initiatives to assist new businesses and encourage innovation. These programs seek to encourage early-stage ventures with funding, mentorship, and equipment. Additionally, several enterprises have been set up in order to help the start-ups grow.
1. National Innovation Center (NIC)
The Vietnamese government's method of growing startup enterprises locally is centered around the NIC. Startup enterprises under this program receive guidance and assistance from the NIC, which also collaborates with global digital giants like Google and Amazon.
2. National Technology Innovation Fund (NATIF)
Vietnam's Ministry of Science and Technology (MOST) oversees NATIF, a government organization and financial organization that offers grants and favorable financing options for R&D, innovation, and technology transfer.
3. National Agency for Technology, Entrepreneurship, and Commercialization Development (NATECD)
NATECD is a national body run by MOST of Vietnam that offers financial assistance, mentoring, and training to start-ups.
Venture Capital Firm in Vietnam
CyberAgent Ventures
A well-known venture capital firm with a substantial presence in the startup community in Vietnam is CyberAgent Ventures. CyberAgent Ventures, a prominent investor, has played a crucial role in fostering the development of the nation's inventive technological firms. CyberAgent Ventures offers finance, experience, and strategic advice to Vietnamese companies with an emphasis on industries like e-commerce, smartphone applications, and electronic media.
500 Startups
Leading venture capital firm and startup accelerator 500 Startups Vietnam specializes in funding and assisting early-stage businesses in Vietnam. As a member of the international 500 Entrepreneurs network, 500 Startups Vietnam offers tools, mentorship, and investment to assist entrepreneurs in growing and succeeding. The company looks to fund companies in a range of industries, notably technology, e-commerce, finance, and medical services.
IDG Ventures Vietnam 
IDG Ventures Vietnam is a renowned venture capital firm that emphasizes primarily funding tech-based startups in the nation. They support the growth and success of businesses by offering both monetary funding and strategic advice. VNG Corporation, Tiki, and Appota are just a few of the prosperous Vietnamese startups that IDG Ventures Vietnam has invested in over the years. 
Book end-to-end experts consultation with Odint legal, accounting and company formation experts.
Vietnamese companies can choose from a range of funding sources to help them grow and innovate. The rise of venture capital firms, crowdfunding, and government programs that offer funding and resources to early-stage businesses has been observed in the Vietnamese startup ecosystem. The funding alternatives in Vietnam provide investors with the choice of acquiring capital from different sources in order to meet their business demands.
If you have questions about funding your startup in Vietnam, contact odint Consulting. Our experts provide guidance on funding options and support you in setting up your startup in Vietnam.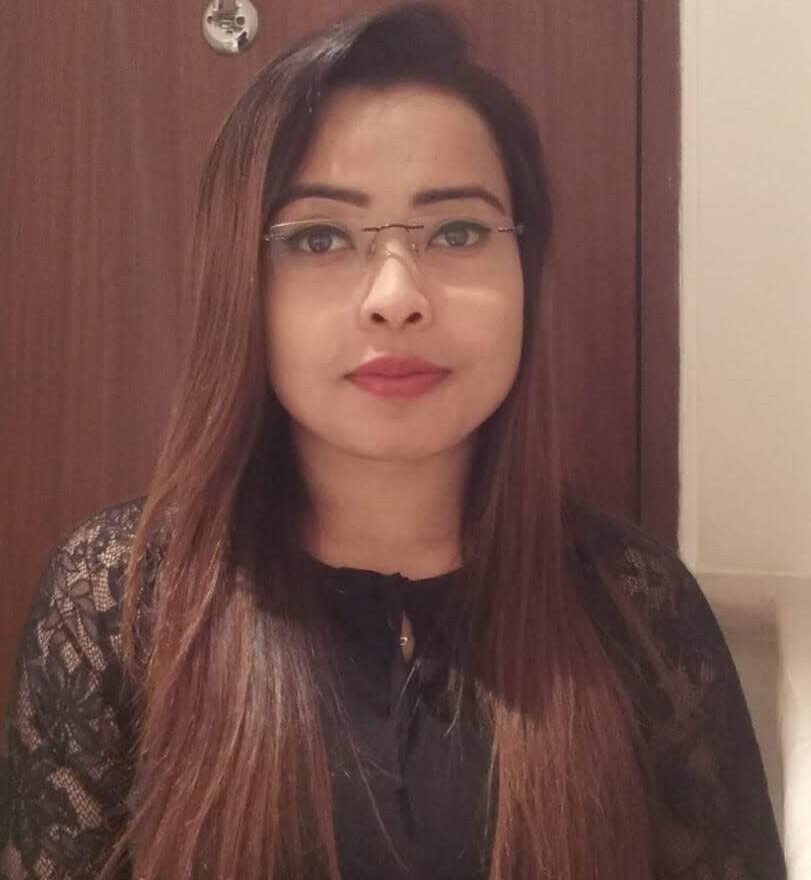 Reshma Ali has great expertise in mergers & acquisitions, Financial planning, and international company formation and offers advice and knowledge to help businesses achieve their objectives.