Overview: MSME business loans
If you are aiming to begin with your new business & want to seek a loan, The government of India offers MSME loans for a business. Eventually, these MSME business loans programs can be helpful, if you're planning to start a new business. 
For decades, the Indian government tried to work to enhance India's small and mid industries. The MSME business loans is a form of assistance offered by the Government of India (and the Reserve Bank of India) to help small & medium-sized enterprises. 
This credit program is simple and provides support for entrepreneurs in their money, infrastructure, or other areas. It even has the additional advantage of getting a loan. With the right documentation and an action plan, an MSME loan company can help with business expansion, establishment, and meeting expenses.
The new government guidelines have increased the investment ceiling and added a different rule for MSME loans. The Micro, Small, and Big Enterprises Act 2006 had previously defined a micro-unit to have a capital investment below Rs25 lac, while a small or medium enterprise was one that has a capital investment above Rs5 crores. 
The investment cap for services was different for each manufacturing sector. For example, it was Rs10 lakhs up to Rs 2 million for micro and Rs10 lakhs up to Rs2 million for small. It was Rs2 crores up to Rs5 crores in a medium.
Down below we will discuss more in-depth about this MSME business loans, the eligibility criteria, and benefits as well as everything you need to apply for an MSME business loans.
What is an MSME loan for a business?
MSME loans are unsecured loans that financial institutions offer to entrepreneurs to help them meet various business-related expenses. These loans can be used by certain businesses that fall within the following categories, according to RBI and the Indian government: Company Manufacturing (Macro ).
After knowing little about the MSME business loans, now let us see the various types of MSME loans offered by the government of India for business entrepreneurs.
Types of MSME Business Loans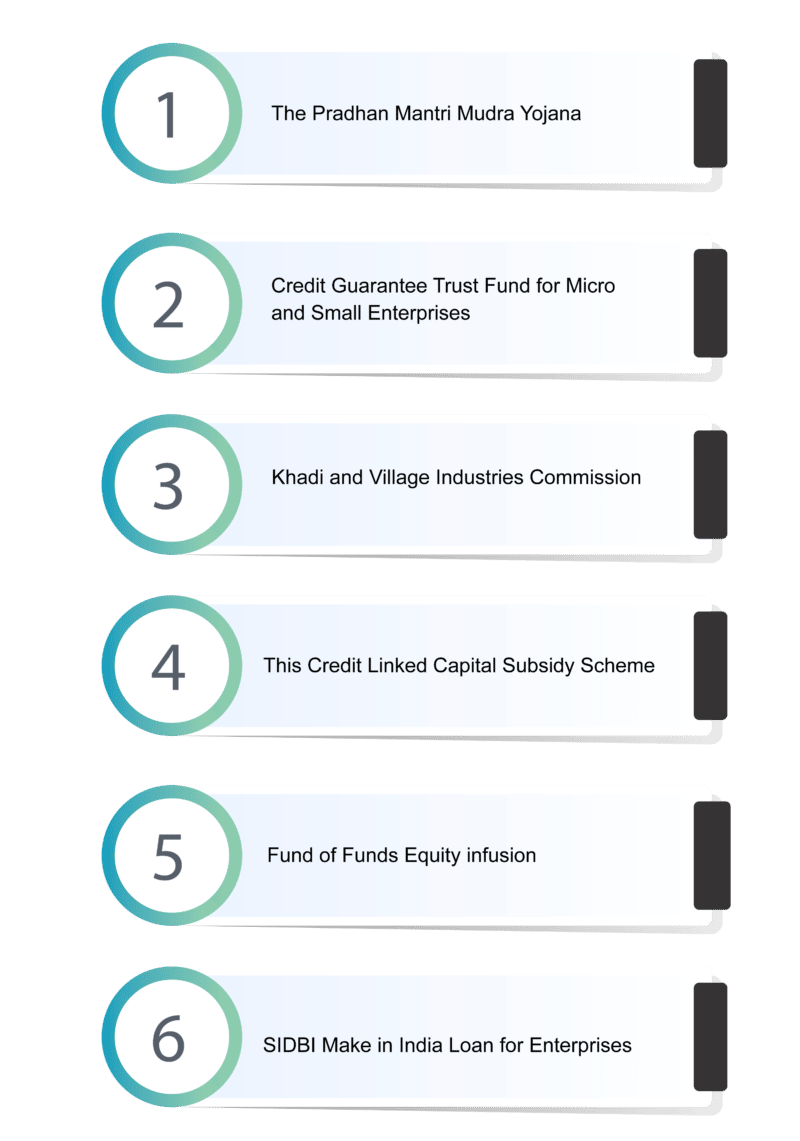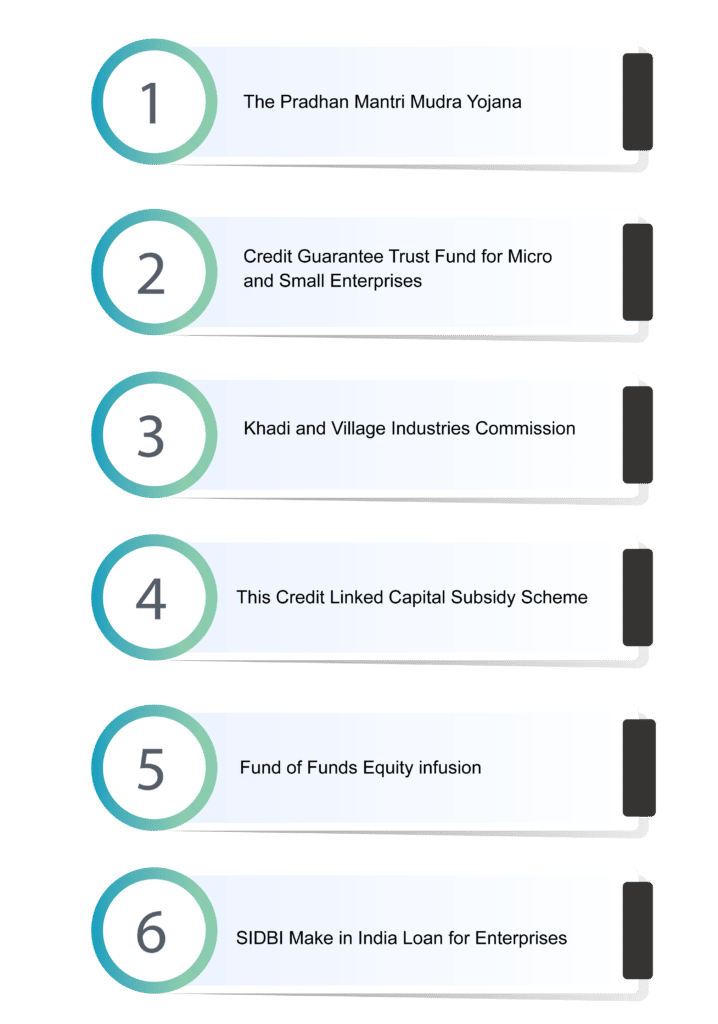 The Pradhan Mantri Mudra Yojana 
PMMY provides up to Rs 10 lakhs to micro-, semi-small & small-size businesses. This plan offers loans class MUDRA (Micro Units Development and Refinance Agency Limited). This loan is provided for commercial purposes, capacity growth, and modernization.
Loan receivers have the possibility to apply for loans at NBFCs, MFIs, and commercial banks. The 'Shishu', 'Kishore', and 'Tarun' are the criteria for granting loans.
Credit Guarantee Trust Fund for Micro and Small Enterprises 
CGT MSE was created to offer monetary assistance to small and medium-sized enterprises without the need for collateral or guarantees from third parties. 
For financial assistance, entrepreneurs can approach rural financial institutions with guarantees that range from 75% to more than 85% for micro-companies(50% for retail activities). The trust can deposit 75% of the loan in the event of default.
Khadi and Village Industries Commission 
KVIC offers loans for the Prime Minister's Employment Generation Programme (PMEGP). 
As a subsidy, the loan is provided to groups that can start businesses. The initial 15-35% of project costs will be covered and the remainder will be disbursed over time.
Credit Linked Capital Subsidy Scheme 
CLCSS's goal is to help MSEs upgrade their technology by offering a 15% upfront capital subsidy for the introduction of stable and enhanced technology in the designated 51 sub-sectors and goods. 
Fund of Funds Equity infusion
This scheme is for MSMEs. It is designed to help them grow. Equity intervention is a way to provide cash to MSMEs that are underprivileged and have the potential for growth
SIDBI Make in India Loan for Enterprises  
SMILE was established to assist MSMEs in India's "Make in India" drive. Soft loans on quasi-equity are available to eligible businesses to help them meet their debt-equity ratio.
This loan is intended to finance small businesses. The loan paying duration can be in between 10 years with a 36-month suspension.
Enormous Benefits of MSME Business Loans
You can apply for loans under the scheme if you are an MSME registered company enterprise.
You might be eligible to obtain loans without collateral. Minor policy modifications can occur due to differences in banks or your business details.
MSME loans for businesses are approved quickly using online platforms and funds deposits. Your financial institution's net banking site allows you to manage your loan.
As part of MSME programs, establishments receive a rebate for patent registrations. The Indian government encourages small businesses to work on new initiatives and has provided a subsidy for patent registrations.
Most MSME plans offer interest rate exemptions on overdrafts to protect businesses from market downturns. Prices and periods may differ from one bank to another and plan to plan.
MSME Business Loan Application Eligibility & Documents Requirements
Your eligibility is the first step in the MSME loan application process. The applicant must be an Indian citizen between 25 and 65 years old. You must also have owned a business for three years or more and paid income taxes for at most one year.
For eligibility, essential personality data like first and last names, email addresses (optional), and phone numbers are required. Information about the firm includes information about the type and nature of the business as well as the expected returns for the next 12 months.
Identification Proof: Passports, driving licenses, PAN cards, voter's identification cards;
Residence proof: Passport, lease agreement, trade license, telephone, and power bills.
Age proof: Passport, Voter's identity card, and PAN card
What are the various Steps of applying for an MSME business loan?
Step 1 :- To onset, locate the MSME loan application form
Step 2 :- Next, fill in some basic information. The date of your birth and phone number as displayed on your PAN card. This obtains the initial step of your application.
Step 3 :- Submit the data about your business and earnings. For the bank to determine your eligibility, you will need to give data about your firm, encompassing other statistics like your revenue and turnover.
Step 4 :- Your firm PAN number and any other items needed by the bank/finance provider
Step 5 :- Check out the MSME loan options. Once you have completed the information above, you will see the maximum amount that you can borrow from the finance provider for an MSME loan. You can view your monthly EMI and any other information you need.
Step 6 :- Fulfil the MSME Business Loan by choosing one of the packages or assistance from your finance provider and specifying the payment time-period
Step 7:- After you receive acknowledgment and verification, your application for an MSME loan has been approved. Discuss the details with your financing partner, containing the loan proportion and return of loan periods. After receiving approval online, you can expect your loan money to reach your account in a few days.
Book end-to-end experts consultation with Odint legal, accounting and company formation experts.
India has great potential to expand internationally, due to the presence of a lot of resources, so its entrepreneurs need to be given the right kind of support and assistance to succeed. The MSME business loans scheme by the government is a great way to support emerging enterprises in India.
MSME business loans are granted in order to help small corporation to expand and grow. These loans provide MSMEs with financial assistance that can assist the corporations to thrive in the competitive market. MSMEs use these loans in order to achieve their business objectives such as business expansion, technological upgrades, etc. 
Our experts at Odint will assist you in applying for business loans. We will make sure that you are qualified for the scheme and help you submit an application.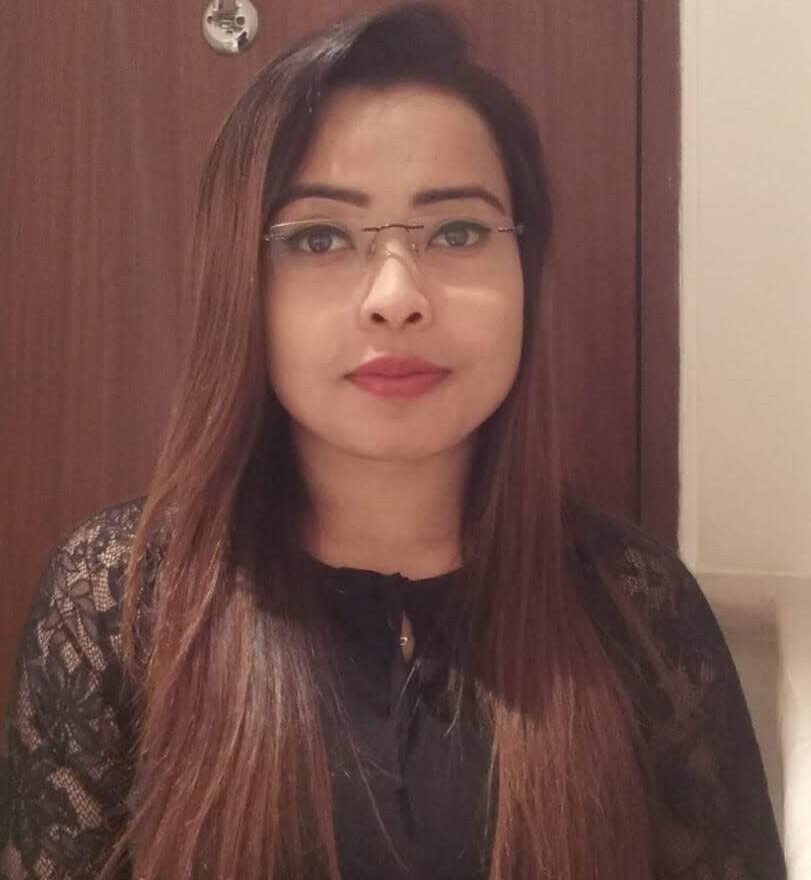 Reshma Ali has great expertise in mergers & acquisitions, Financial planning, and international company formation and offers advice and knowledge to help businesses achieve their objectives.