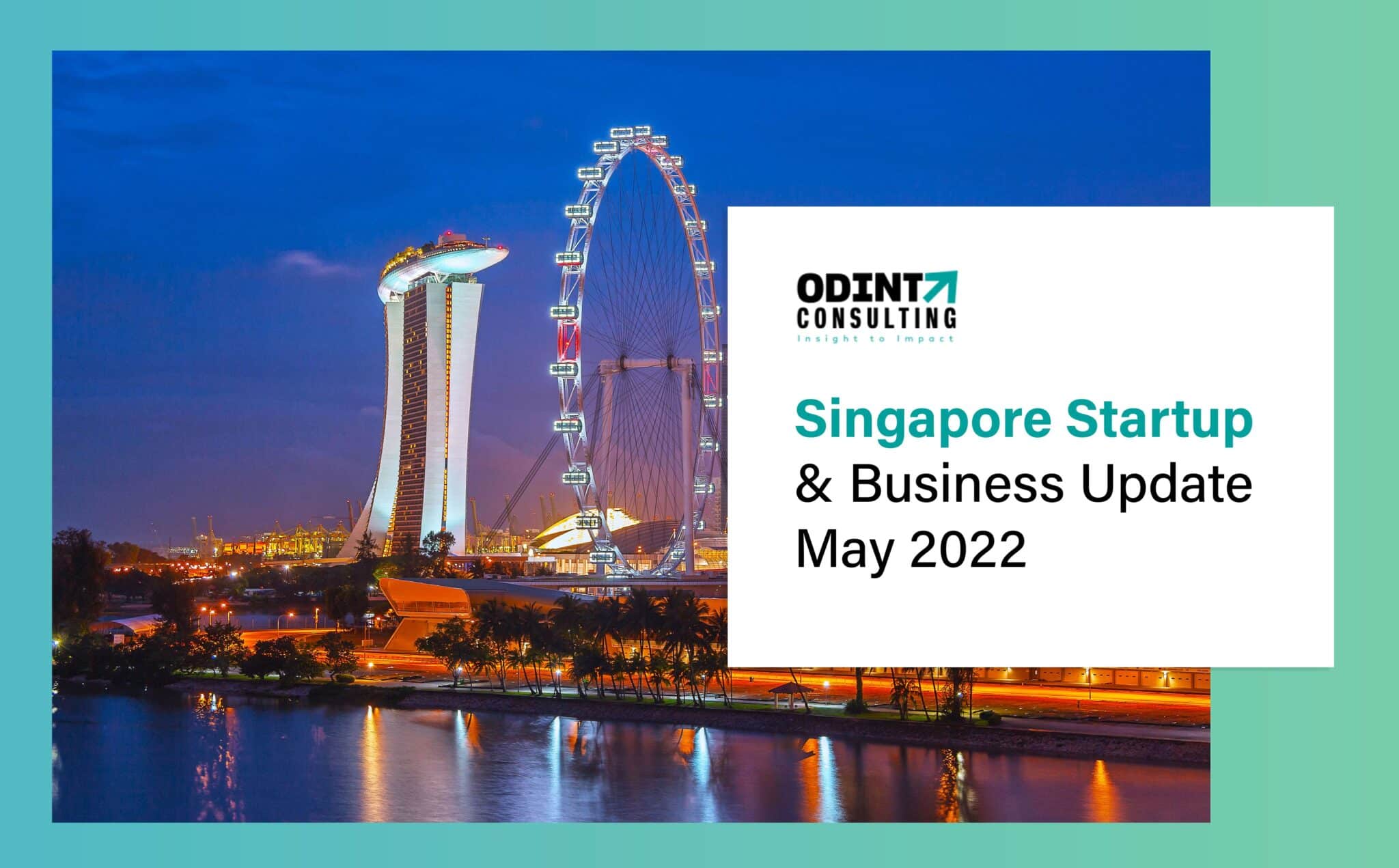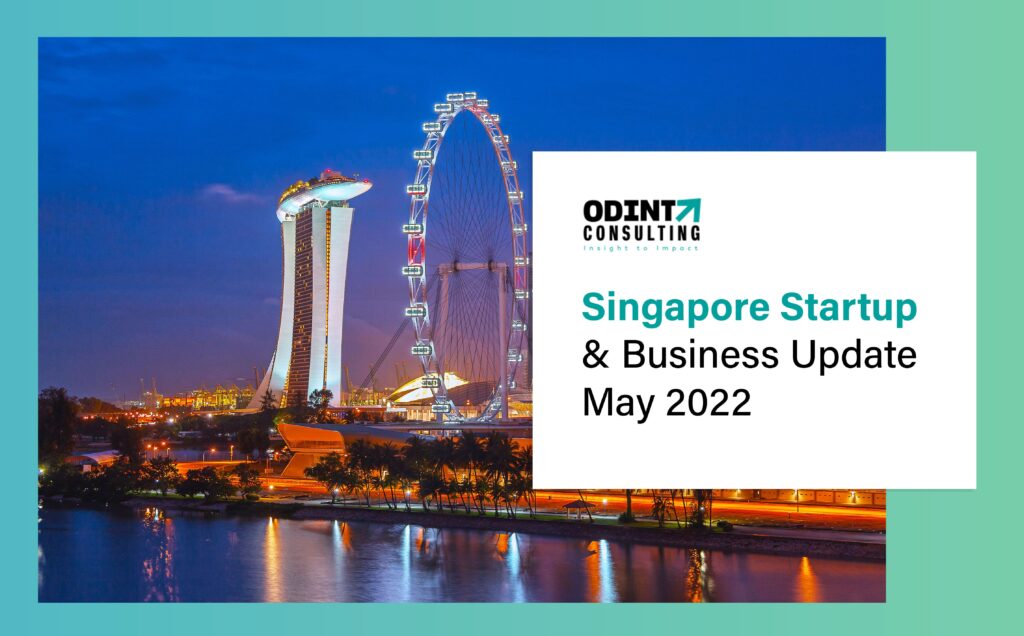 Singapore Startup and Business Update May 2022
Singapore is on the road back to pre-pandemic levels with the lifting of restrictive measures and creating programs to support businesses re-energize.
The opening of borders encourages businesses to restart operations at full capacity, particularly thanks to the generous assistance of the government.
Singapore continues to promote foreign companies to establish their presence in the country since it has become an important gateway for companies to connect with the other regions of Southeast Asia.
With a thriving and developed economy, a stable political environment and an efficient tax and legal system, Singapore is one of the most sought-after locations around the globe to start startups and has an enviable position in the list of top technological and financial hubs.
So, without any additional worry let's get dive into the Singapore startup and business updates.
Rework on COVID-19 as well as the travel Situation in Singapore
The daily COVID-19 infections remain low slowly, but Singapore's lifestyle is "getting returned to regular." The government has eased a lot of its restrictions. the stability of the situation has given the government confidence to continue at ease until Singapore is completely back to pre-pandemic levels.
From April 1st 2022, following the closure of two years, Singapore fully reopened its frontiers to all travellers who are vaccinated. Before that, only citizens from certain countries were allowed into Singapore without being quarantined under vaccination Lanes.
The Ministry of Health declared that there no long-winded, will be limitations to the size of groups or workplace capacity. Furthermore, in supreme cases, vaccination-differentiated safe gauges will be abolished and the usage of trace together and safe entry will be terminated.
However, some rules remain in place, for instance, mandatory masks for indoor public spaces as well as on public transportation. Additionally, numerous restrictions remain for people who have not been vaccinated.
Singapore invests S$500 million in Tourism Industry Recovery
With the reopening of borders and the tourism inflow to Singapore increasing. The Government has taken the next step in the direction of economic recovery by putting aside half one billion dollars to help the country's tourism industry.
On the 6th of April, 2022 on April 6, 2022, Singapore Minister of State, Cultural, Community, and Youth the Hon. Alvin Tan announced an aid package worth S$500 million aimed at boosting the tourism industry in Singapore. The announcement came just after COVID-19's cross-border restrictions and safety measures were loosened in Singapore.
Chief executive of the Singapore Tourism Board officer, Mr. Keith Tan, highlighted that, While it could take several years for demand in international travel to be back to pre-pandemic levels we must be able to recapture the slack in travel demand immediately to boost our tourism recovery.
Read More: Open a Bank Account in Singapore During Covid-19
What does the new Tourism Development Fund comprise?
The New TDF will comprise the following programs to support it:-​
Tourism Product Development Scheme
This proposal assists in the development or re-creation of tourism commodities that enhance the appeal of Singapore to tourists.
Read More: Singapore Job Support Scheme
It encompasses the Cruise Development Fund, which assists members in the cruise business as well as the knowledge Step-Up Fund, which helps in the improvement and modification of Singapore's tourism offerings as well as the Tourism Product Development Fund, which benefits the innovation and production of the new tourism commodities and the re-creation of occurring ones.
Tourism Event Development Scheme 
The scheme benefits scenes that assist Singapore become a worldwide lifestyle and creative firm scene hub.
The Scheme encompasses three programs: the Business Events in Singapore program seeks to stimulate companies to establish and expand quality events and events.
The Kick starts Fund, which supports the creation and development of new and innovative technological consumer-oriented ideas and events; in addition, the Leisure Events Fund, which helps to launch and develop world-class, distinct and well-known events for leisure.
Tourism Capacity Development Scheme
This policy assists improve the improvement of skill and productivity within the tourism business.
The policy encompasses the Business Improvement Fund, which intends to facilitate technology design and productivity modification as well as to support tourism firms in the adoption & growth of endurable treatments.
The Local Enterprise and Association Development policy seeks to steer firm initiatives, concentrating on regions such as technology and infrastructure, industry alliances, understanding and analysis.
Equipping Industry Specialists in Tourism, which benefits tourism companies in upgrading workforce skills and capabilities, as well as leadership development, including training in sustainability-associated regions.
Cloud Computing Innovation Hub in Singapore
American software company VMware has established an innovation centre in Singapore. The firm's VP of Southeast Asia and Korea, Paul Simos, stated that this will stimulate the development of Southeast Asia as it is a "burgeoning tech hub that is thriving.
The firm was founded at the end of 1998 in Palo Alto, California, and creates cloud computing and virtualization technology. It is nowadays the prominent provider of multi-cloud assistance to pleas that operate in the Americas, Europe, Africa, Middle East, and the Asia Pacific countries, with the existence of additional 40 countries.
VMware software provides businesses with the choice and flexibility they require. Singapore's innovation hub is set to join other virtual briefing centres all over the world which include Bangalore, Beijing, Tokyo and Sydney.
Through the establishment of an innovation center in Singapore, the company hopes to equip companies with a clear understanding of how they can implement technological solutions and frameworks that solve their specific business issues throughout the region. The company hopes to capitalize on Singapore's position as an innovation hub far from Silicon Valley.
Biofourmis, a Healthtech Startup, Turns Unicorn
On the 26th of April 2022, the Singapore-based health tech company Biofourmis declared that the company had been granted unicorn status after raising another $300 million in an investment round in Series D that was led by General Atlantic.
American healthcare firm CVS Health and other occurring venture capitalist, encompassing Openspace Ventures, MassMutual Ventures as well as Sequoia Capital, also contributed in the contest.
Biofourmis is home healthcare and digital therapy firm that was established in the year 2015 in Singapore. It is a world market leader in healthcare that provides clinical support with technological advancements and digital treatments.
The company offers its services via the platform, which is powered by machine learning and advanced analytics, which helps to increase the effectiveness of clinical support. Biofourmis intends to accelerate the advancement of its virtual health platform and fund clinical trials that will help speed up the advancement of electronic therapies.
Beauty Startup Believe Raises US$55 Million
Singapore consumer goods startup Believe has acquired $55 million from the Series C capital round that was led by Venturi Partners and IIFL AMC. Other venture capitalist, like Jungle Ventures, Accel, Alteria Capital, and Genesis alternative Investments were also problematic at the time.
As of now, the beauty company has received more than 80 million dollars during the past two years. Established in the year 2019, Believe was a company which creates halal-certified beauty and care products. Believe is a family of brands, including Lafz, ZM, and Dr Rhazes.
The company sells its products across more than eight countries and has manufacturing facilities around the globe, which includes countries such as South Korea, Italy, Spain, France, Germany as well as the United Arab Emirates.
The newly raised capital is used to increase its reach into Gulf Cooperation Council nations and Southeast Asia, aiming to grow into a global conglomerate in the field of halal products. With the new money, it will help consolidate its market shares within Bangladesh and India through strategic acquisitions.
Startup Parenting Raises US$22 Million
On April 7, 2022, the Singapore-based startup running an online community for parents announced that it had received $22 million in an investment round which was led by East Ventures, Central Retail Corporation as well as WHG Holdings.
Another component of the round was venture debt funding from DBS. Parenting is a parent-focused community which also operates a Mama's Choice online store, that sells and manufactures halal prenatal and baby care products, as well as an online platform, called the Asian parent which is a solid parent community.
The company serves more than thirty million people each month across 12 countries via its apps and websites. In expansion to its headquarters in Singapore, the firm operates offices located in Bangkok, Jakarta, Kuala Lumpur, Manila, Ho Chi Minh City and Mumbai.
The company is currently planning to make use of the capital to fund expanding the Asian parent along with Mama's Choice into new countries which include Vietnam in the US and will be launched in 2022.
Singapore has made a lot of adjustments to improve the environment for new businesses and startups. The government has been putting many policies into place to encourage entrepreneurship in a variety of industries, including technology, tourism, etc. The government has implemented several programmes, such as the Tourism Product Development Scheme, in an effort to make tourism a desirable destination for visitors.
So, if you still have any queries regarding Singapore startups and business updates, we are ODINT Consultancy. We're we are here to help you at each stride of your way.