Businesses operate in a dynamic environment where interactions and relationships lay the groundwork for success. A constituent, in the context of business, refers to any individual, group, or entity that directly or indirectly impacts an organization's operations, goals, or performance. Customers, clients, shareholders, employees, suppliers, partners,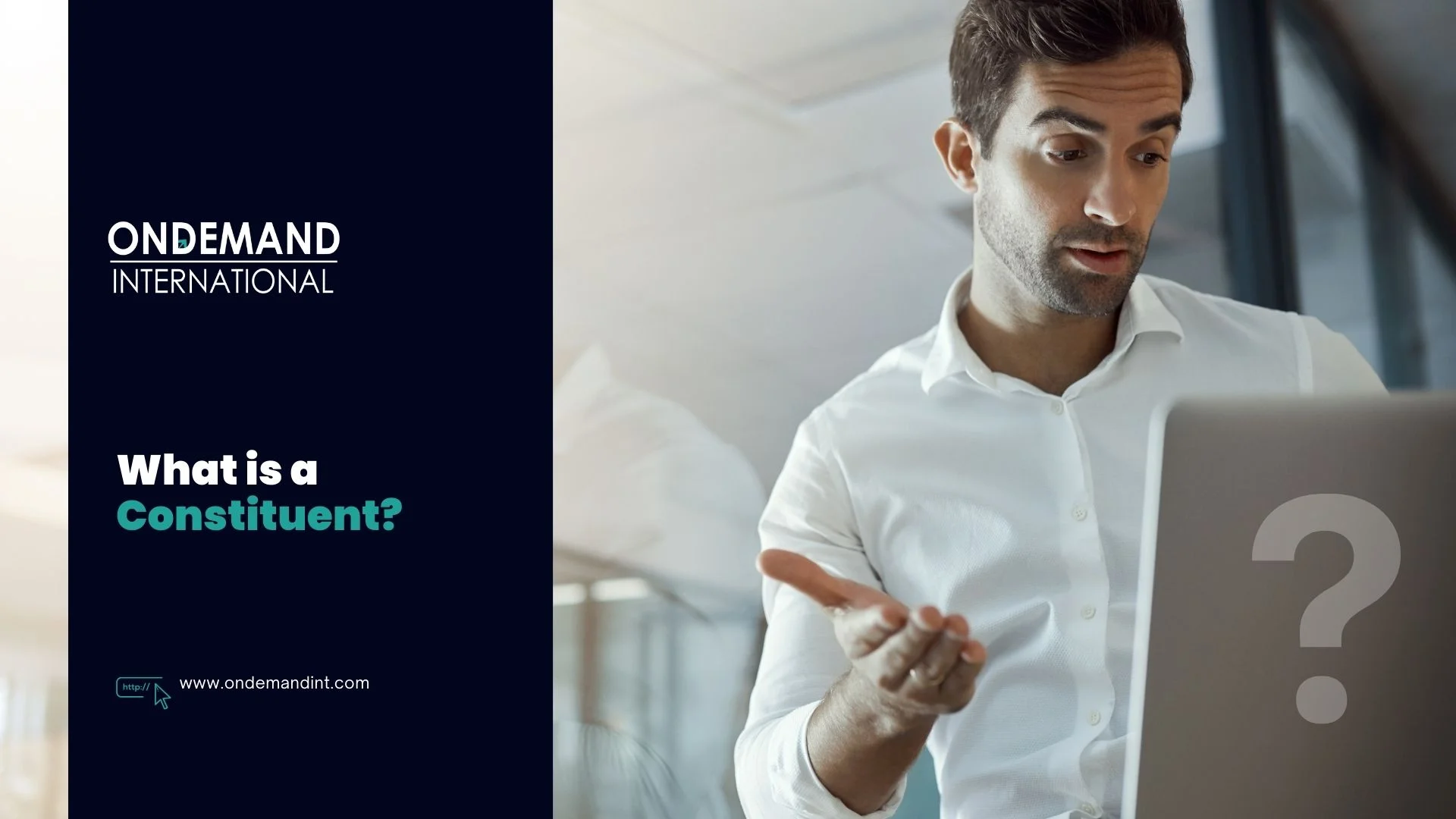 and even regulatory organizations are examples of these elements. Recognizing and managing the needs and expectations of these many constituencies is crucial for an organization to maintain its competitiveness and encourage long-term sustainability.
What is Constituent in Business?
In business, a constituent is a person, company, or other entity that has a stake in an organization's activities, outcomes, or decisions. They include internal stakeholders like employees and management as well as external ones like shareholders. 
The constituent business definition has the following two definitions:
Constituent firm — A party to a merger

Constituent — A stockholder in a company
The Importance of Constituents
Constituents have a big say in how successfully and rapidly an organization develops.
Here's why it's critical to recognize their significance:
1. A client-centered strategy
Customers in particular are key stakeholders who influence revenue and profitability. Prioritizing their wants and preferences encourages a customer-centric strategy that increases trust and loyalty, encouraging return business and good word-of-mouth.
2. Making Strategic Decisions
Making educated strategic decisions requires having a thorough understanding of the many points of view held by stakeholders. Insights from constituents offer invaluable advice when introducing a new product or expanding into a new market.
3. Mitigation of Risk
Businesses can recognize potential risks and issues early on by monitoring and interacting with constituents. Organizations can avoid detrimental effects on their reputation and operations by responding to complaints as soon as they arise.
4. Adaptation and Innovation
Innovation is fueled by constituent feedback, particularly from customers. Businesses stay current and keep one step ahead of the competition by integrating recommendations and responding to shifting expectations.
5. Investor Satisfaction
The stockholders of publicly listed corporations are important stakeholders. Organizations can encourage investor confidence and draw in new investors by openly sharing their business plans and financial results.
Using Constituents to Increase Success
Businesses should employ strategic measures to leverage the power of constituents:
1. Good Communications
It's crucial to have honest and open communication. Providing frequent updates, responding to issues, and asking for comments establish a close relationship between the organization and its constituents.
2. Customized Offers
Businesses are able to offer specialized goods and services by having a thorough understanding of the distinct needs of their many stakeholders. This personalization improves loyalty and satisfaction.
3. Participant Involvement
Surveys, focus groups, and social media engagements with constituents can yield insightful data. As a result of this encounter, they feel heard and respected.
4. Ethical Conduct
It is essential to uphold moral and responsible behavior. Businesses that place a high priority on social and environmental issues find favor with customers who care about sustainability.
Constituents act as the connecting thread in the complex web of business dynamics, tying firms to the outside world. Businesses can be put on a path to sustained growth and success by recognizing their importance and implementing strategies to manage and interact with them. Prioritizing the various requirements of different stakeholders can help organizations build solid foundations and confidently navigate the ever-changing market.
For comprehensive inquiries regarding business constituents, we recommend seeking guidance from the business experts at OnDemand International. Our experienced professionals are equipped to provide expert insights and possibilities catered to your particular needs.