Company Registration In Georgia in 2023-24
Every time a business owner considers starting a new venture, they look for a site that will enable them to grow their enterprise and increase its profitability as the registered ventures in the country are only entitled to 6% of CIT. As a result, Georgia is among the greatest countries in which to register a business. Located at the intersection of Europe and Asia, company registration in Georgia is an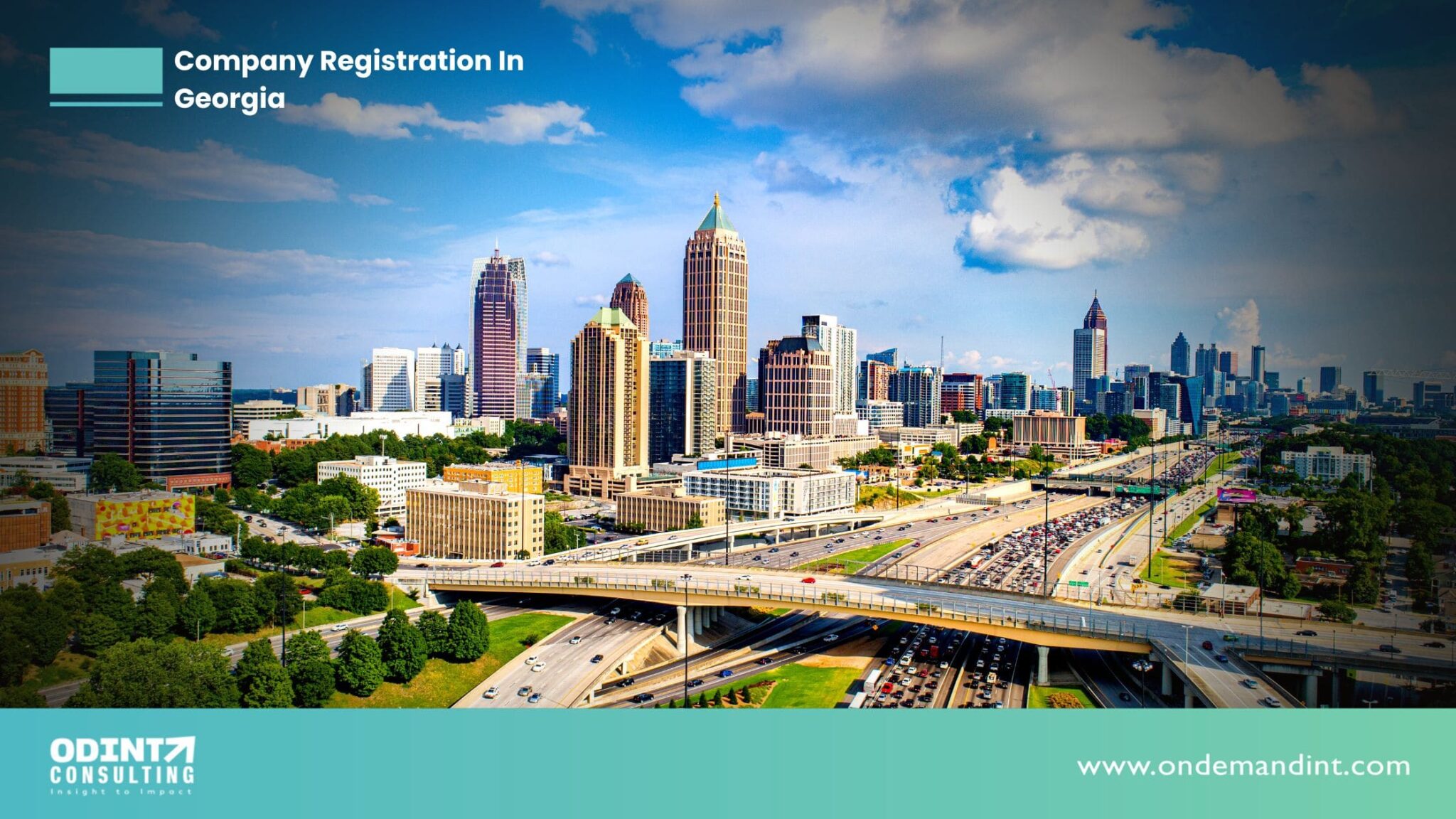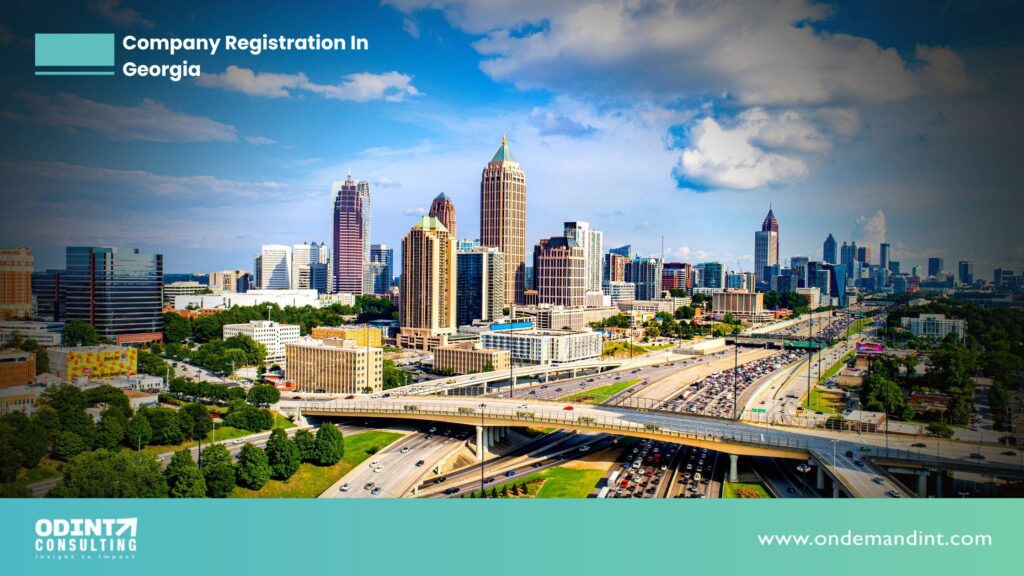 excellent choice in terms of trade and business. It is easy to register a company in Georgia as one stockholder and one director are required in order to incorporate a business. Georgia has also been ranked at the 7th position globally for "ease of doing business", as per the  World Bank's most recent figures. In accordance with the US Heritage Foundation, Georgia's economy is ranked as the 26th most liberal in the globe.
The nation's economy is mainly driven by the tourism, agricultural, logistics, and wine industries. As a result, the agricultural sector contributes to almost half of the nation's GDP and engages approximately one-fourth of the workforce, while the industrial and service sectors generally comprise almost 1/5th of the workforce.
This article will cover the procedure for company registration in Georgia. The documentation needed, requirements, benefits, and fees for Georgia company registration will also be explained.
Procedure to register a company in Georgia
Entrepreneurs who intend to register a company in Georgia have to follow the steps given below:
Choose the company structure
Choosing the company structure and the activity that the firm will engage in is one of the first steps in Georgia company registration.
Decide on a company name
Once the business form has been decided, the next step involves deciding on a name for the company and registering it with the appropriate authority.
Prepare the company documents
The following stage for  Georgia company registration is to gather the essential paperwork for business registration, such as the firm's charter and documentation attesting to the company's legal address.
Apply for company registration
The entrepreneur must submit an application for company registration to the National Agency of the Public Registry with all necessary information and supporting documentation. The entrepreneur must pay the registration fee to the relevant authority for business incorporation.  
Register with the tax authorities
The entrepreneur would acquire an identifying number, a certificate of state registration, and a tax enrollment number when the firm has been successfully registered. You must finish tax registration for your firm with the Revenue Service of the Ministry of Finance of Georgia.
Acquire business license
The number of licenses needed to operate in Georgia varies based on the kind of enterprise the entrepreneur chooses to launch.
Documents required for Georgia company registration
The following paperwork needs to be gathered and delivered for company registration in Georgia:
The charter of the business includes every necessary information about the business.

The application for business registration, complete with all necessary information

Evidence that a fee for the application was paid

A document verifying the company's registered office address

Paperwork showing the appointments of the directors as well as the council members.
Business entities for company registration in Georgia
In order to register a company in Georgia, it is essential for the entrepreneur to know about the various forms of businesses in the country. This section of the article will discuss the different forms of businesses that can be established in Georgia.
Limited Liability Company (LLC)
A limited liability company is the most popular corporate structure for entrepreneurs who desire to register a company in Georgia. It is a different legal entity from its stockholders. As a result, stockholders' responsibility is restricted to the amount of their share capital and they are not personally liable for any of the firm's debts. A limited liability company registration in Georgia must be incorporated with 1 stockholder and 1 director from any country. For an LLC, it is not necessary to have a certain amount of share capital.
Joint Stock Company (JSC)
A joint stock company (JSC) is a form of organization that has its stocks listed on the Georgian Stock Exchange. A joint stock company registration in Georgia can be done with a single founder. There is no requirement to have a minimum share capital to incorporate a JSC. Although they must choose an authorized capital, stockholders are not held individually responsible for the company's failures or obligations.
Limited Partnership (LP)
Georgia company registration of a limited partnership can be done with two partners. One of the members is a silent partner and the other is a general partner. A silent partner has limited liability and the capacity to influence corporate choices only to the amount of his financial contribution, as opposed to a general partner who has unlimited liability and is fully responsible for the liabilities of the partnership.
General Partnership (GP)
In a general partnership, two or more people manage a company together while being jointly responsible for the firm's earnings and obligations. Each partner in a general partnership has the authority to see the company's accounting and bookkeeping documents.
Sole Proprietorship
One of the easiest, most widely used business structures for Georgia company registration is a sole proprietorship. A sole proprietorship is a type of corporate organization where there is only one proprietor. The company and the proprietor are regarded as single entities. The company's proprietor is solely liable for any debts or legal actions that the company incurs.
Branch Office
An overseas business that wants to operate in Georgia can open a branch office there. It is not a distinct legal organization from the parent corporation. Therefore, the parent business is entirely responsible for all debts that the branch office incurs.
Eligibility criteria for Georgia company registration
The following are the eligibility criteria to register a company in Georgia:
Shareholder:

Georgia requires one shareholder of any nation in order to register an LLC.

Director:

For an LLC to be incorporated in Georgia, there must be 1 director of any nation.

Share capital requirement:

There isn't any requirement for minimum share capital to register a company in Georgia.

Local registered agent:

Establishing a branch office in Georgia requires the selection of a local registered agent. 
Taxation structure in Georgia
Individuals and businesses in Georgia are both required to pay the following rates of taxes:
The personal income tax is fixed at 20%.

There is a fixed 15% taxation rate for business income in Georgia.

The withholding tax rate is 5% when sending dividends to people and international corporations that do not have a permanent base in Georgia.
Cost to register a company in Georgia
Entrepreneurs should be informed of the multiple expenses associated with establishing their company in Georgia before incorporating their organization.
The business incorporation price in Georgia is GEL 100. An entrepreneur must take into account additional costs while incorporating a company, though. 
The expense of incorporating would cover things, like creating a bank account, getting permits, paying for accounting services, obtaining a business address, etc.
Why register a company in Georgia?
According to the most recent World Bank Group statistics, Georgia is among the best ten nations for company startups.

The literacy rate in Georgia is 99.4%.

The unemployment rate in Georgia is 3.1%, which is low.

Georgia has double taxation avoidance agreements with over 50 nations, which prevents entrepreneurs from paying two taxes.

For foreign entrepreneurs, Georgia provides investment resident visas, making it simple for them to settle in the nation.
Advantages of company registration in Georgia
The numerous advantages of company registration in Georgia are:
Taxation benefits
Georgia has relatively low rates of taxation at 15% and some international investors are subject to specific tax regulations. Additionally, Georgia now has 57 Double taxation treaties, which implies that during the import and export of products and services, double taxation is not applicable. As such, this proves to be one of the advantages that attracts entrepreneurs from all over the world.
Free Industrial Zones
In several Georgian regions, there are areas referred to as free industrial zones. Businesses or corporations established in this region are eligible for tax breaks on CIT, import taxes as well as a decrease in regulation as well as other charges.
Simple to conduct business
The World Bank has Georgia as the seventh-easiest country in which to conduct operations. Only a single shareholder and director are required to be appointed in a Georgian LLC, and it also allows for 100 percent foreign ownership. Additionally, no paid-up share capital is required for the incorporation of an LLC.
Book end-to-end experts consultation with Odint company formation experts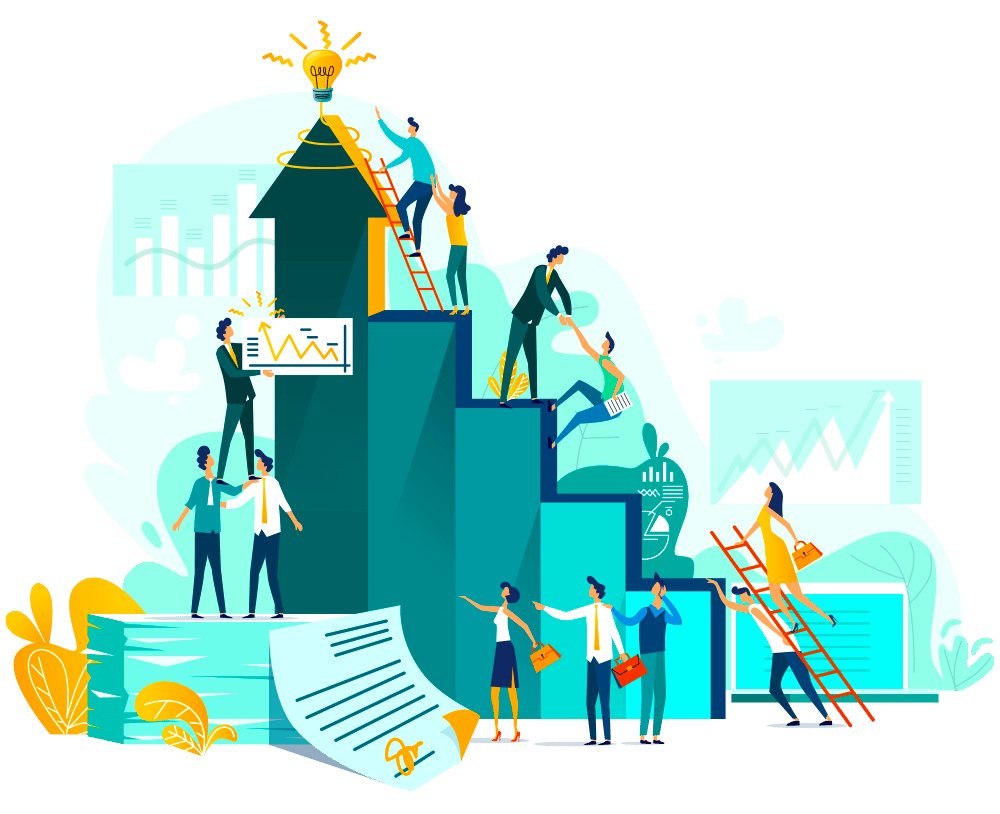 As per the US Heritage Foundation, Georgia is ranked as having the 18th-freest economy in Europe. The Georgian government is bringing numerous measures, such as the Enterprise Zone Employment Act which has been established in the country, ensures that every novel, startup company established within the Georgia Enterprise Zones would profit from a decrease in different types of taxes that are often applied.
Additionally, businesses in Georgia that produce items for export are eligible to file for a special Internal Processing Customs Regime license, that allows the import of raw resources without incurring customs charges or value-added tax. The fact that Georgia has numerous ports on the Black Sea indicates that the country is building out better transportation and infrastructural facilities to facilitate trade in the country. The numerous international FTAs that Georgia has ratified with other nations help companies to import goods at lower tariffs. All of these factors make Georgia company registration ideal for entrepreneurs.
If you intend to do company registration in Georgia, contact our experts at Odint Consultancy. Our experts will help you with the procedure for Georgia company registration.