Company Registration in Mexico in 2023-24
A nation like Mexico is blossoming in many aspects, from its people, culture, and natural resources to its economy. All of these factors have led to the country being the second-largest economic power in Latin America only after Brazil. 
Its closeness and proximity to the United States make it one of the top nations for entrepreneurs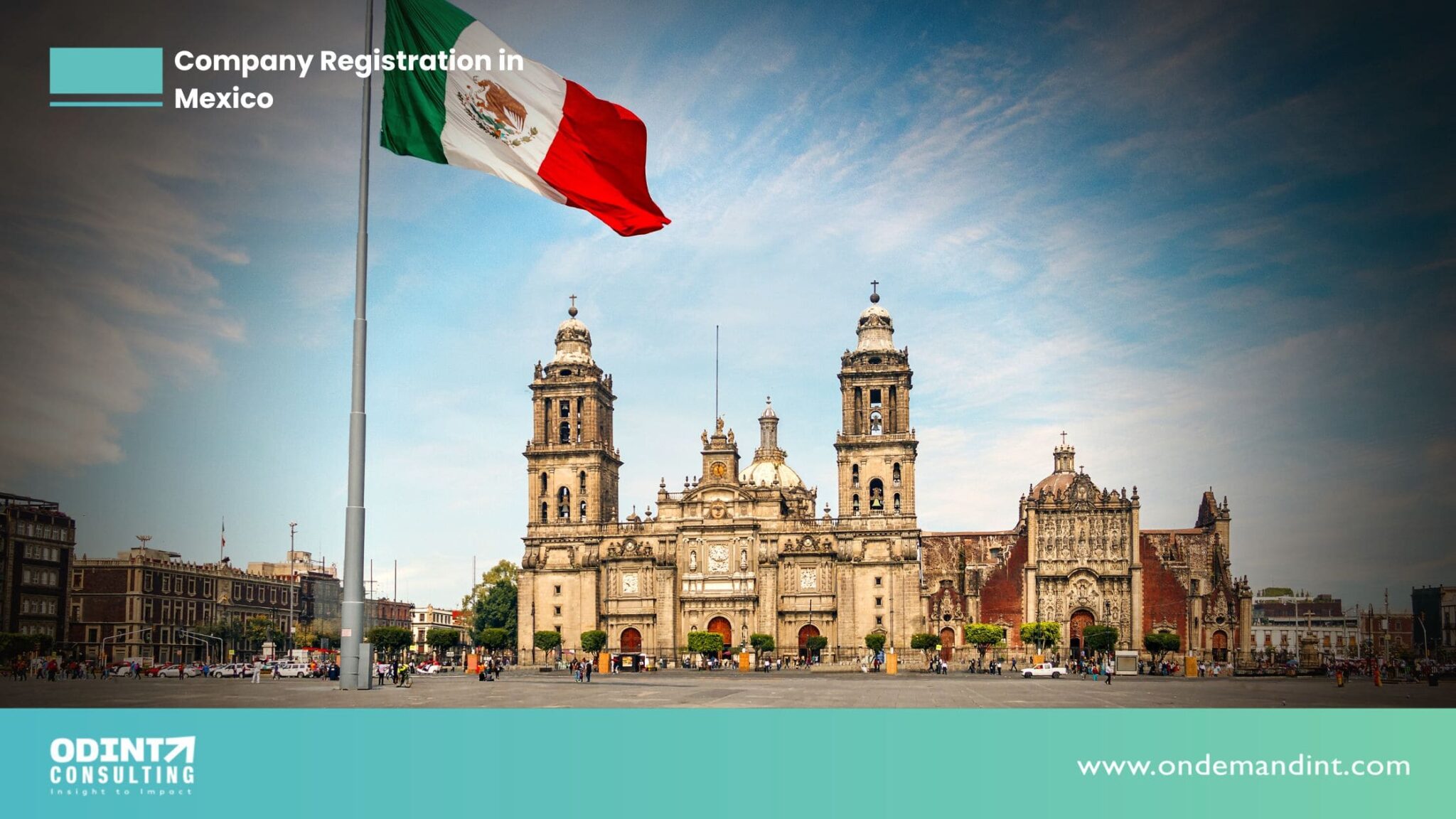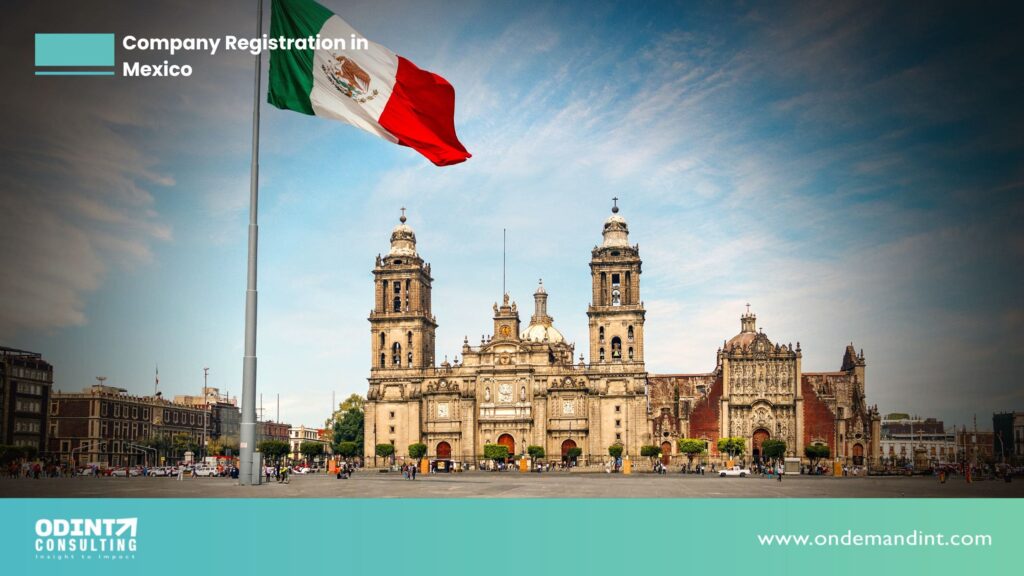 and investors who are considering the region from an investment perspective. It is a fact that the Mexican market is very flexible as well as dynamic and exciting to keep an eye on. 
However, registering a company in Mexico may be difficult without professional assistance because the process of Mexico company registration is not centralized and each region has its procedure and rules for company setup.
When considering company registration in Mexico, you must have a deep understanding of the various business entities as well as the Mexican rules and regulations that may affect your business.
Procedure for Mexico Company Registration
Typically, the following steps are involved in the Mexico company registration process:
Step 1:-  Initial step is to decide the types of company you want to establish. Once you have decided Get approval through the Department of Trade. 
Step 2:- Choose a business name and ensure it is available for use.
Step 3:- To prepare your deed for incorporation employ a notary public or get the help of Mexican lawyers.
Step 4:- The incorporation document is then to be accomplished in the existence of a notary.
Step 5:- Get the registered address of your firm.
Step 6:- Enrol your company with the Mexican Tax Authorities to be tax-exempt (SAT).
Step 7:- Enrol the business through the National Workers Housing Fund and the Mexican Social Security Institute if you plan to hire employees.
Step 8:- Sign up your business to the National Business Information Registry (SIEM). SIEM is the Department of Trade in charge of this registry. 
Step 9:- Finally, open a corporate bank account
You can start operating your business smoothly after completing the Mexico company registration process.
Documents Required for Company Registration in Mexico
Listed below are some of the documents you may need for Mexico company registration.
Proof of identity of directors and shareholders

Articles of Incorporation

Proof of registered address

Tax ID number (RFC) for directors and shareholders

Notarized power of attorney for a legal representative

Company bylaws

Minutes of the incorporation meeting

Certified copy of the company's official stamp

Proof of payment of incorporation fees

Proof of completion of required government publications.
It is important to note that specific document requirements will differ according to the type of company and industry. To diminish the probability of errors, we offer professional assistance during the procedure.
Types of Entities for Company Registration in Mexico
Several types of business entities can be registered in Mexico, but the most common are listed below:
Limited Liability Company
It is known as the Limited Liability Company or "Sociedad de Responsabilidad Limiteda" (S.R.L.) and is among the most well-known foreign companies. It functions as an alliance with businesses within the US that wish to cut down on their tax obligations.
The incorporation of an LLC in Mexico imposes a minimum of two shareholders with the least capital requirement of 3000 Mexican pesos, and a higher of 100,000 Mexican pesos.
Corporation or Stock Company
Corporations and Stock Firms in Mexico are even extremely widespread. This is because shareholders' responsibility is limited to capital contribution and, contrary to the LLC and the LLC, the stock can be freely transferred. 
This type of business can be able to possess an endless number of shareholders. It also requires at least 500.000 Mexican pesos, or 2,700 US dollars. It is the legal form that has the most possibility of growth and profits.
Simplified Shares Company (Sociedad por Acciones Simplificada)
The process of forming this company is less expensive and quicker as compared to SC and LLC. It is a straightforward corporate structure, which is perfect for SMEs seeking a simple customer-provider process.
The downside of this company structure is that it has a maximum allowed revenue of $5,000,000 or roughly USD$265,000. If your business is planning to exceed this amount shortly, you might have to change to an alternative model.
Partnership (Sociedad en Comandita Simple)
The "Sociedad En Comandita Simplified" (SCS) can be described as an arrangement of partnership that offers many advantages over an LLC. There are 2 sorts of members in a Sociedad En Comandita Simple:
Active partners with unlimited liability

Silent partners are only responsible for the capital contribution
Mexican Branch
With the establishment of a Mexican Branch, A foreign-owned company can begin working in Mexico via branches. These types of firms will be able to keep all their initial liabilities and attributes. 
To begin operations in Mexico the company must be accepted by the National Commission of Foreign Investments as well as the Ministry of Foreign Relations. Additionally, they must be enlisted with the Public Registry of Commerce.
Eligibility for Mexico Company Registration
Eventually, the following requirements must be met for company registration in Mexico:
Foreign individuals and companies can register a company in Mexico.

Minimum one director of the firm must be a Mexican resident.

A minimum of two shareholders are required to incorporate a company in Mexico.

A minimum capital requirement may differ relying on the type of firm being registered.

The firm should possess an enlisted address in Mexico.

All necessary licences and permits for the company's specific business activities must be obtained.

Mexican labour laws must be followed, including employment contracts and social security obligations for employees.

The company must file annual tax and regulatory reports and comply with Mexican tax laws.
Various Taxes on Mexico Company Registration
When you register a company in Mexico, there are numerous taxes levied on the business, such as:
Corporate Income Tax (ISR) –

35% of taxable income levied on the net revenues of the firm.

Value Added Tax (VAT) –

16%of VAT is charged on the sale of goods and services.

Social Security Contributions –

Social Security Contributions vary between 2.5% to 7.5% of the salary. However, companies must contribute to the Mexican Social Security Institute for their employees.

Property Tax –

Property tax imposed on the cost of real estate held by the firm.

Withholding Tax –

Withholding tax

applies to expenses made to non-citizens and foreign firms.

Franchise Tax –

Franchise tax is charged on firms operating under a franchise agreement.
Cost to Register a Company in Mexico
The cost of registering a company in Mexico can vary depending on the type of company, its location, and the legal requirements involved. Eventually, the total cost can range from several thousand to tens of thousands of Mexican pesos depending on the type and size of the company.
However, some of the common costs for company registration in Mexico include:
Notary fees –

for certifying the company's articles of incorporation and other legal documents.

Government fees –

for registering the company with the relevant government agencies such as the Mexican Tax Authority (SAT) and the Mexican Social Security Institute (IMSS).

Legal fees –

for assistance in setting up the company, drafting and reviewing legal documents, and registering the company with the relevant authorities.

Accounting fees –

for setting up and maintaining the company's financial records.

Operating costs –

for setting up the company's office, purchasing equipment, and supplies, and covering other ongoing expenses.
To get an accurate estimate of Mexico company registration costs, consult our business experts.
Why register a company in Mexico?
Well, there are numerous reasons why someone may choose to register a company in Mexico:
Access to the Mexican Market
Incorporating a company in Mexico provides access to a large and growing market, with a population of over 130 million people.
Favourable Business Environment
Mexico offers a favourable business environment, with a stable political and economic system, low corporate taxes, and a large pool of skilled labour.
Government Support
The Mexican government provides various incentives for foreign investors, such as tax holidays, subsidies, and investment promotion programs.
Low labour costs
Mexico has lower labour prices distinguished from several other nations, making it a desirable region for producing and outsourcing.
Strategic Location
Mexico is strategically located between North America and South America and is a gateway to the Latin American market.
Free Trade Agreements
Mexico has signed several free trade agreements, including the North American Free Trade Agreement (NAFTA), which provides access to a large market of over 450 million consumers.
Advantages of Mexico Company Registration
There are several advantages of company registration in Mexico, including:
Mexico has a well-developed infrastructure, including transportation, telecommunications, and energy systems, which makes it easier to do business.

Mexico has a growing economy, making it a desirable place for investment.

Mexico shares a similar culture and history with the Unit

Mexico is a party to several free trade agreements, providing businesses with access to a large market with reduced tariffs.

Mexico has a large pool of skilled and semi-skilled labour, which is relatively less expensive compared to other developed countries.

Mexico offers various government incentives for investment, such as tax exemptions, subsidies, and low-interest loans.

Mexico has a stable political and economic environment, favourable tax laws, and a skilled workforce.
Book end-to-end experts consultation with Odint company formation experts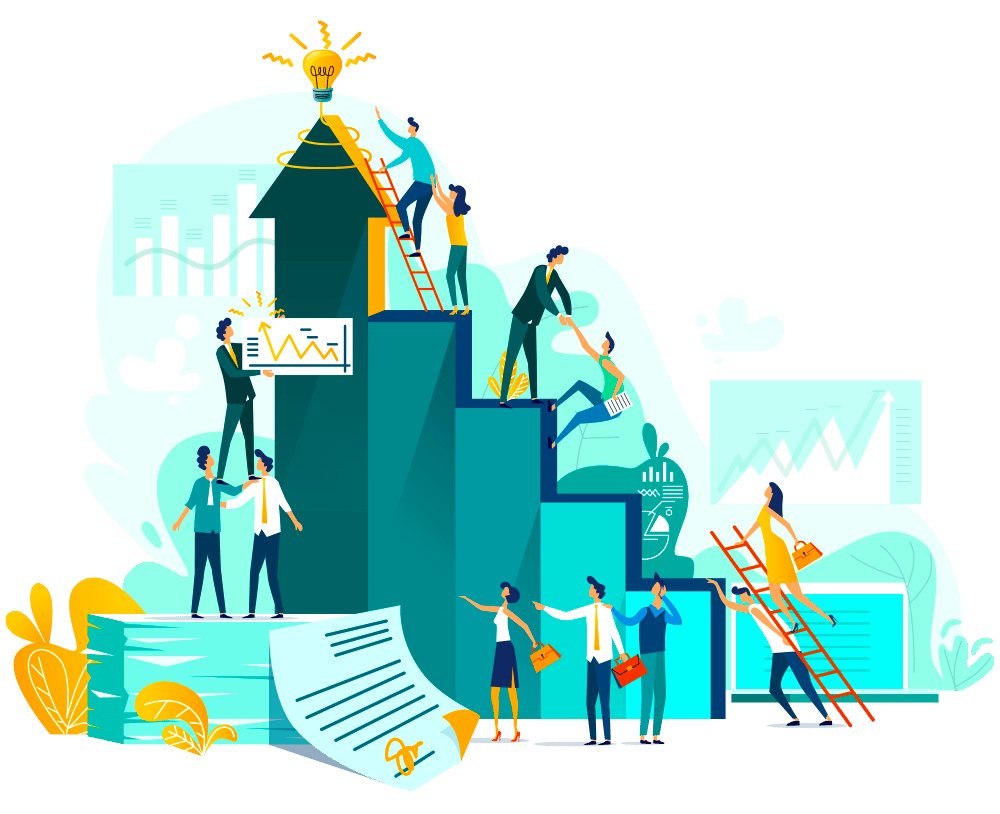 Mexico has taken various measures to attract foreign investment, and there aren't any restrictions regarding foreign ownership. Foreign investment is permitted in almost all fields of business, except some areas which have restrictions on participation, like those that are performed solely by the State, broadcasting, or transport of passengers.
But, the process to register a company in Mexico can be a difficult procedure, but it's recommended that you seek the assistance of a professional from Odint Consultancy to assist you with the procedure of company registration in Mexico.