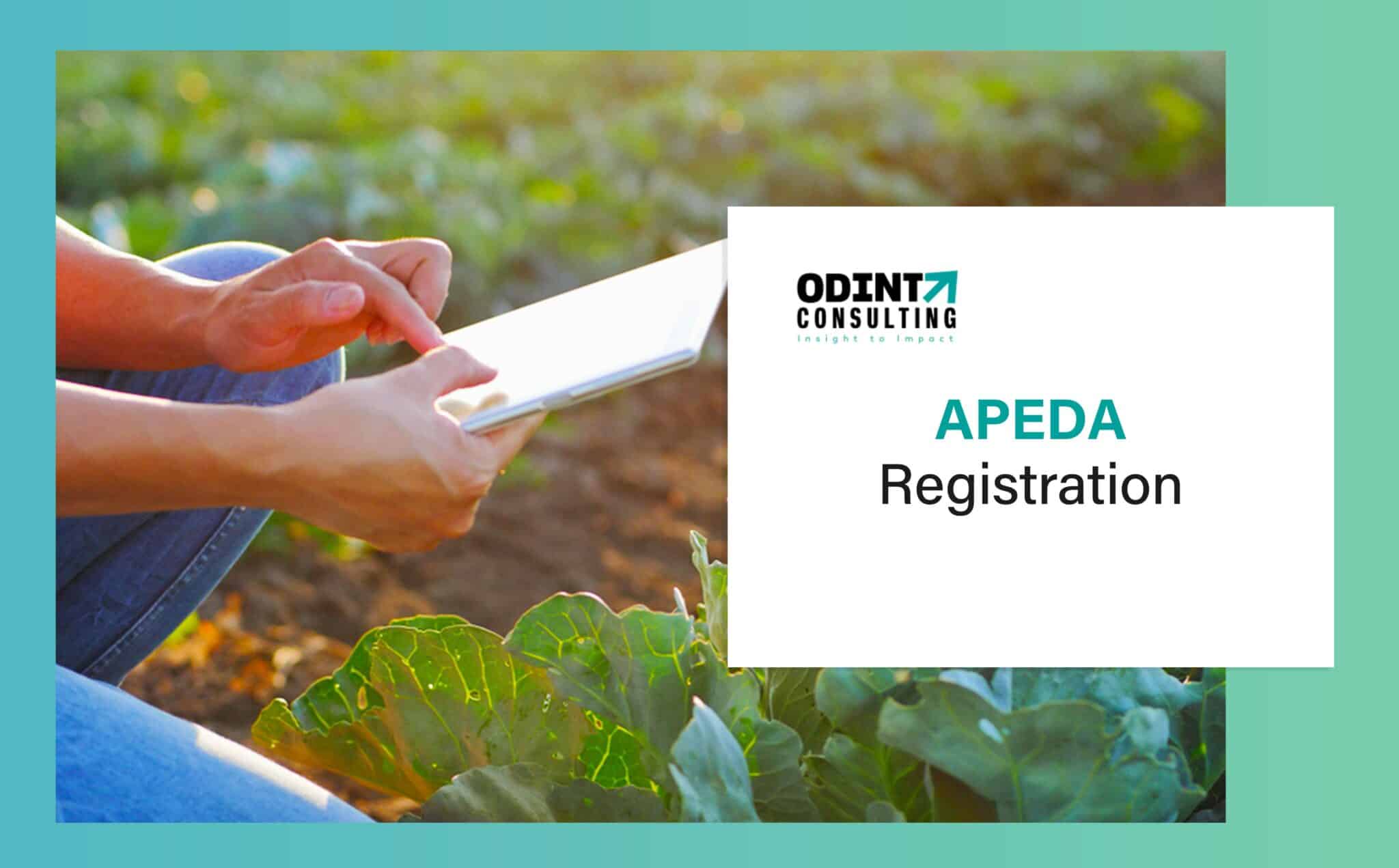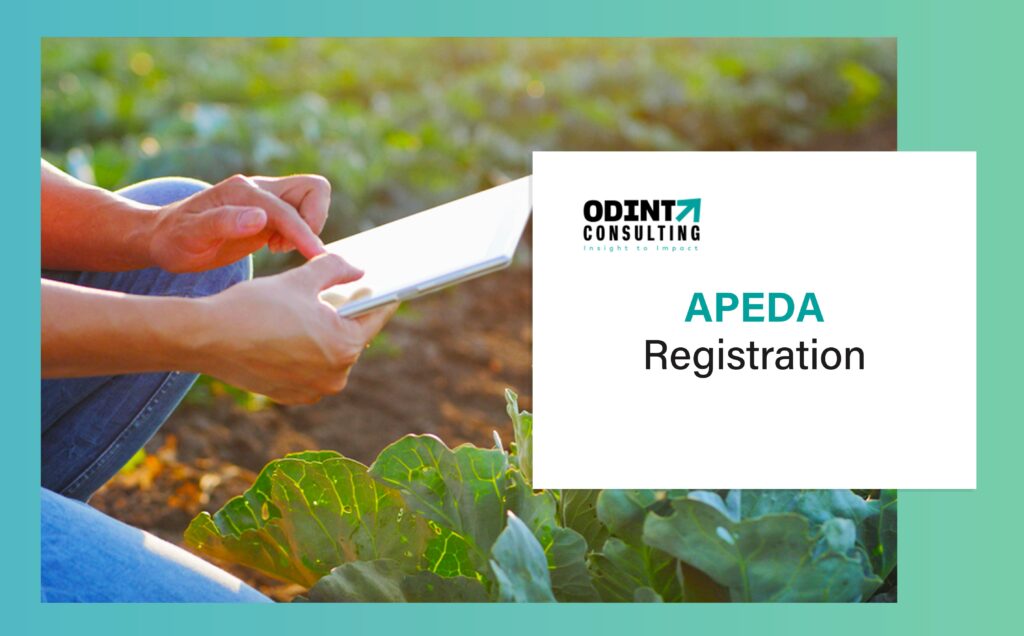 APEDA Registration in India FY 2022-23
APEDA can be used to export scheduled agricultural products or processed foods. It is a one-time mandatory registration. APEDA, which was established by the 1985 Agriculture and Processed Food Products Export Development Authority Act (Act), is a government agency in India that works to encourage the development and export of scheduled products.
Scheduled products are products specifically mentioned in the APEDA Act. APEDA registration for all such scheduled products is required by all exporters within one calendar month of the date when the export activity took place. If the authority does not cancel the registration, it will remain valid.
Online application can also be done by submitting by using digital signatures that has helped to streamline the APEDA registration procedure and make it simpler to conduct business in India. 
APEDA has the primary purpose of developing and promoting scheduled export products. The APEDA Act's administration is made efficient by the authority, which also implements the rules and follows directions from the central government.
Features of APEDA Registration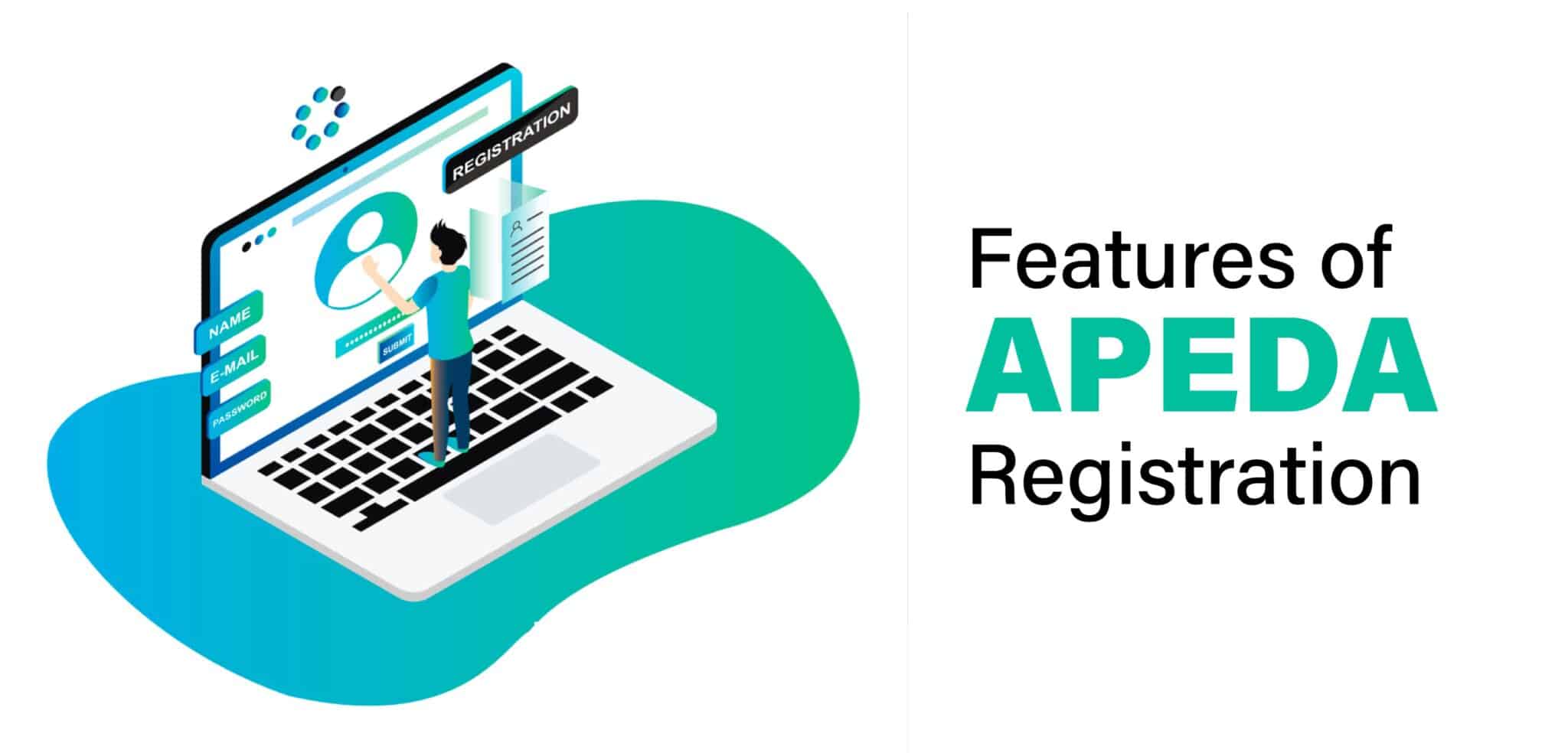 1) Financial assistance is provided for certain export items. Also, recommendations and current information about the status of these products are issued.
2) Promotion of scheduled export products.
3) Guidelines for the export of scheduled goods and the establishment of standards.
4) Training to all businesses that export scheduled products.
5) Publication and collection of statistics from owners of processing facilities or organizations involved in activities of manufacture, processing packaging, advertising, or export of the planned export products.
6) Promotion of export-oriented production and thus aid in the expansion of the scheduled goods.
7) Improvement in the packaging and marketing.
8) Assist in inspecting the products to ensure quality.
9) Exporters of scheduled articles are registered upon payment of the applicable fees.
10) Provisioning inspection facilities for meat and products in slaughterhouses processing plants, conveyances, or other storage areas.
APEDA Registration Process
APEDA is a once-only registration. All applicants must submit their forms within one month of their business's start. The deadline for APEDA registration can be extended by the Authority if exporters of scheduled commodities fail or are unable to register within the time limit.
After correctly filling out the application with the requisite payment of a specified amount, the authority will issue the exporters a Registration-Cum-Membership-Certificate (RCMC). All registered members must then adhere to the regulations and norms under the Act of APEDA.
Required Documents for APEDA Registration
APEDA Application Form, duly Signed
Copy of the Import-Export Code from the Directorate General of Foreign Trade Bank
Signatures of authorities on bank details and certifications
Bank statement for the account of the firm over the past two months
Canceled Cheque
Mandatory certified copy MOA for a company or partnership deed in the case of a partnership business.
Read More: Documents Required for APEDA Registration in India
Online APEDA Registration Process
The online application for exporter applications can be submitted using digital signatures to simplify the process and make it easier for conducting business in India. 
To submit an online application, they can follow these steps:
Log in to the APEDA website first. Click "Register as a Member" from the drop-down menu.
Enter the code, email ID, and mobile number, and then click the submit button
Next, enter your One-Time Password at the verification screen. This will be sent to your email address or phone number.
After completing the verification process, you can apply online with all the required documents. Only JPEG, PDF, or PNG files should be used for the documents.
You can complete the online application process in one or more sessions. Simply return to the website and enter the OTP. The online application process may be completed in one, or possibly more, sessions. Once the required information is entered, save it. You can make changes to such information as long as the payment has not been made online.
You can pay the APEDA registration fees of Rs 5,000 (excluding taxes) using any one of these methods:
Debit Card
Credit Card
APEDA, demand draft payable to APEDA in the respective cities.
After payment, an application number is generated, which can be used as a reference in the future.
The Exporter will receive the login information via email to their registered email address. This will also be used for issuing the Registration Cum Membership Certificate (RCMC). Click the "Exporter Login" link to access your account.
The applicant can check the status of their RCMC application by clicking the "Track Application" link. Once approved, they will need to enter the Import-Export code and the application number.
Exporters must ensure that there are no errors in their applications and submit the documentation online again if necessary.
The Certificate can be accessed by APEDA Registration, Login, under the heading "View RCMC Certificate".
Read More: RCMC Number in APEDA
Scheduled Products under APEDA
The APEDA Act 1985 lists these scheduled export products for development and marketing.
Meat and other products that are poultry-related
Fruits, vegetables, and products made with them
All Cocoa and Chocolates Products
Guar Gum
All Types Of Condiments, Pickle, Papad, Chutney, and Other Condiments
Floriculture and Floriculture Products
Both Alcoholic (or Non-Alcoholic) beverages
Dairy Products
Confectionery, Biscuits & Bakery
Cereals & Cereal-related Products
Peanuts, walnut, and Groundnuts
Herbal and Medicinal Plants
Advantages of APEDA Registration
APEDA Registration has many benefits:
APEDA Registration provides legal backing for the business
Exporters who have been registered can apply for APEDA subsidies to improve and expand their export infrastructure and market development activities.
Exporters receive awareness assistance regarding the most recent quality requirements, trade shows, infrastructural supports, and agricultural exchange reports
APEDA registration will allow exporters to take part in several training programs for business skills development.
To improve the organization of the business, provide guidelines and instructions on various items.
APEDA Registration offers financial assistance programs
Exporters get brand publicity on the market.
APEDA's primary objective was to increase exports of scheduled products through financial assistance, updates, and statistics, the development of standards, and their application for better development, enhancement, and export of agricultural products. 
These are the agricultural products specifically listed under the Agricultural and Processed Food Products Export Development Authority (APEDA Act) Act of 1985. To be eligible for the export schedule benefits, every agricultural exporter must have an APEDA registration certificate.