Opening a Business Bank Account in Estonia in 2023
Estonia has developed into one of the greatest technologically proficient nations in Europe owing to its e-residence initiatives and other advancements. Estonia is engaged in fostering and enhancing financial effectiveness so entrepreneurs who wish to establish a business in Estonia are extremely encouraged to create a business bank account in Estonia.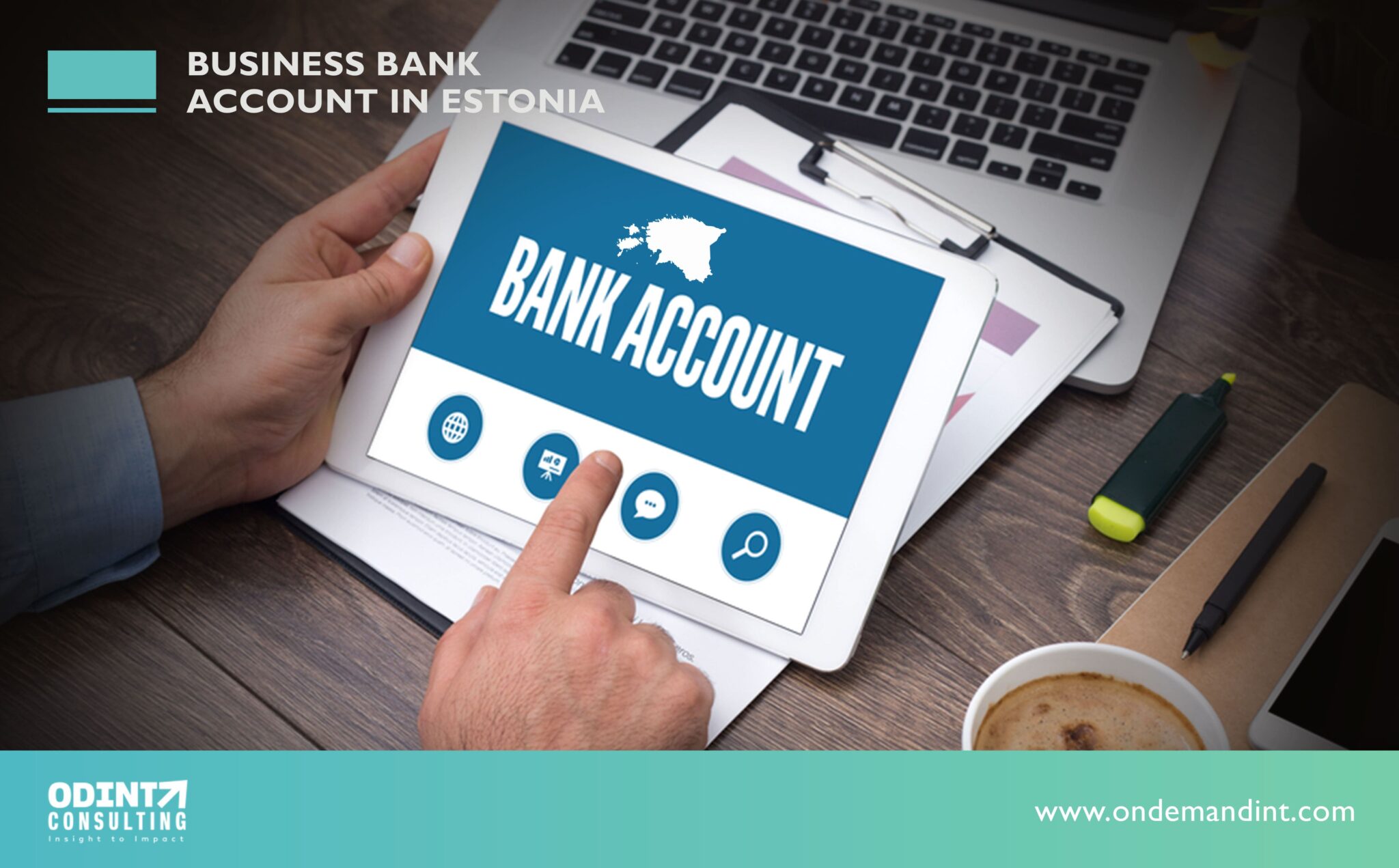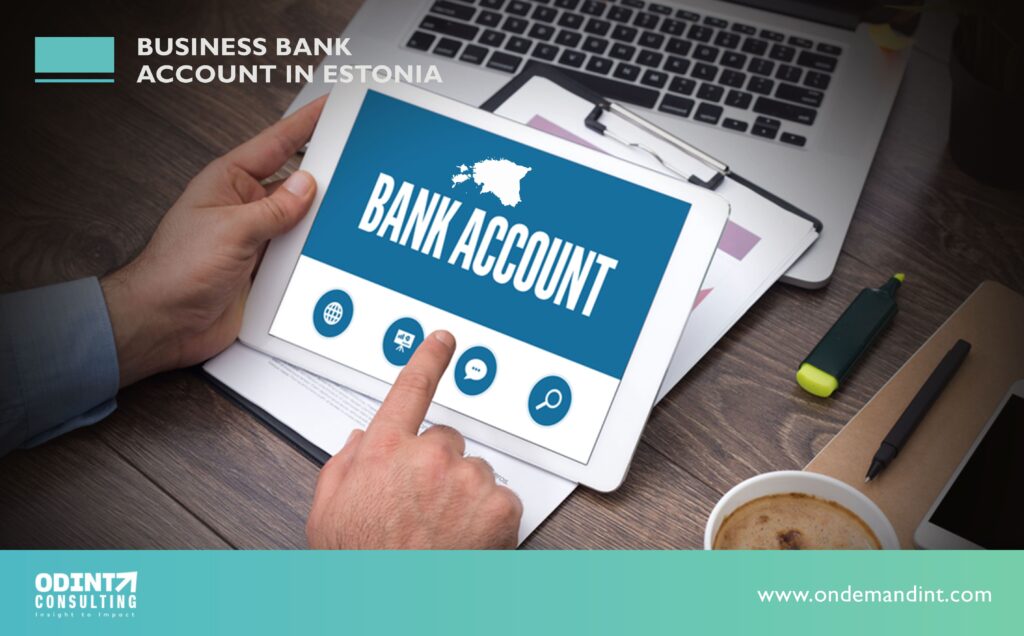 The procedure of opening a business bank account in Estonia for a company has become more challenging and costly as a result of restrictions resulting from various laws. However, merely having a corporate bank account in Estonia is not necessary as all EEA & PSP bank accounts are recognized by Estonian regulating organizations.
In compliance with the GDPR, Estonian institutions preserve their customer's personal data. The GDPR establishes the standards that the banks are required to uphold while handling customer personal information, even during preservation and removal. Banking firms in Estonia are required to provide total security and privacy for customers' private details.
Functions offered by banks would include:
Digital banking
LOC
Currency exchange accounts
Global & Domestic settlements
Leasing
Insurance
Deposits
Requirements to open a business bank account in Estonia for a non-resident
Several non-residents want to open a corporate bank account in Estonia. The process has, though, get more challenging as a result of tighter customer approval guidelines.
The bank and the non-resident consumer must meet personally at most once in order to comply with the KYC regulations in Estonia.
The effectiveness of establishing a corporate bank account relies on the details and documentation provided by the applicant as the financial institution must examine and authenticate the provenance of the resources and the history of operations of its non-resident clients.
For opening a business bank account in Estonia, a non-resident must show that his firm possesses significant connections to the nation and additionally clarify how the administration, ownership, and economic operations of the firm are linked to Estonia. 
The bank must be aware of a credible justification for the business operating in Estonia and the reason for requiring a corporate bank account in Estonia. You can consult our experts at Odint Consultancy who can assist you with the process.
Procedure to open a corporate bank account in Estonia for an e-resident
Considering the candidate has connections to Estonia or becomes a resident of Estonia as a result of participating in the e-residency initiative, then, in comparison to a non-resident, there are more opportunities to acquire an Estonian financial institution account number.
With an e-residency, you can apply online and with no bureaucracy for a company account in Estonia.
Documentation for opening a business bank account in Estonia
The essential documents needed to open a corporate bank account in Estonia are:
Relevant formal records demonstrating ties to Estonia, including a residency license, possession records for real properties, work agreements, a physical office address in Estonia, or the presence of Estonian business associates.
Documentation pertaining to the applicant's or their associates' businesses in Estonia. These materials could contain details concerning company operations and engagement, a well-written corporate strategy outlining partnerships and activities, etc.
E-Residency ID of the candidate.
Documentation proving the individual's identity from their country of birth or residency is required, as well as every committee member's resume.
If the candidate is starting a firm that needs funding, they must provide documentation or a declaration attesting to the cash available for investment.
Steps to open a business bank account in Estonia
File an application: While some banks permit online applications, others demand that customers make a virtual or in-person appointment beforehand.
Collecting the necessary paperwork: The candidate has to acquire all essential paperwork before applying to register for a business account in the Estonian institution. It would be good if the individual's organization must have significant background in operations with a past history of generating revenue and conducting commercial operations.
Submit the application: It is advised that the applicant complete the application and submits the same in person at a financial institution that is acceptable for their requirements and offers the finest facilities possible. However, some institutions offer the option to file applications online.
Anticipate the bank's response and any extra necessary paperwork: Following the filing of the application, await the institution's response or perhaps any extra paperwork for further details. If the bank denies the customer, then the customer can reapply to a different bank by submitting a fresh application.
Go to the financial institution to complete the contract: If the bank accepts the request, the candidate may personally go to the financial institution to complete the contract. Several banks additionally give customers the choice of appointing a different individual to carry out this procedure on their behalf.
Being registered with the Tax & Customs Board: The last stage is to have the corporate bank account listed with the Tax & Customs Board after the client has access to it.
Swedbank– It is of the biggest financial organizations in Scandinavia and Estonia. Swedbank, which has its headquarters in Sweden, provides free accounts to companies and people that are citizens of Estonia.
SEB– SEB is the second-largest financial institution in Estonia and provides a broad range of financial services.
Luminor– Home insurance, rentals, mortgages, and consumer lending are all activities offered by Luminor Bank. The ETFs, mutual funds, shares, and treasuries are all included in the various types of investments that are covered through the Luminor Investor system.
LHV– LHV is Estonia's 4th biggest institution. Customers of the financial institution include individuals, businesses, as well as investment firms.
Cost of opening a corporate bank account in Estonia
The cost arrangement varies depending on the financial institution.
For instance, opening a bank account at SEB Bank may cost European Union people 100 euros and non-EU residents up to 400 euros.
Creating a corporate bank account in the LHV Bank could add up to 500 euros.
Some individuals believe that having an e-residency gives the person the power to open a business bank account in Estonia. In order to establish a corporate business account, you must not only have an e-residency but provide proof of your organization's ties to Estonia.
Organizations that only conduct operations in their home nation or outside the European Union are not eligible for a commercial bank account.
For more queries related to the business bank account in Estonia, you can consult our experts at Odint Consultancy. Our professionals will assist you in solving your inquiries.