Company Formation in Montreal in 2023
Want to establish a business in the dynamic metropolis of Canada? Few places provide as many possibilities for business setup as those that may make starting a business a pleasant experience. One such location is Montreal. In addition to a fantastic business climate, the city offers a wide range of opportunities in numerous industries.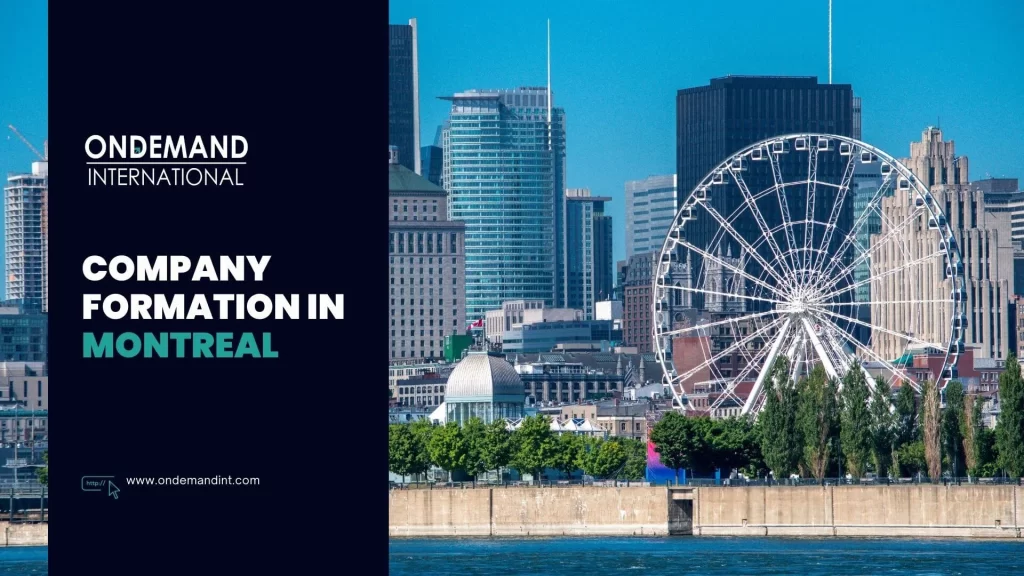 We will walk you through all you need to know about company formation in Montreal in this thorough guide, ensuring that you get your business venture off to the best possible start.
Steps for Company Formation in Montreal
There are several official legal and administrative procedures that must be followed in Montreal. Make sure there is a market in Montreal for your business idea before moving forward. The next step is to write a business plan including your concept, financing, target market, marketing approach, etc. When your company plan is complete, you can begin the procedure for registering your firm. 
The process may vary depending on the type of business structure you choose (such as a sole proprietorship, partnership, or corporation).
Here's a general guideline for company formation in Montreal:
Step 1: Choose a Business Structure
Decide whether your business will be a sole proprietorship, a partnership, or a corporation. Each type has its own pros and cons, affecting taxes, liability, ownership power, etc.
Step 2: Decide on a Business Name
Name Search:

Check the availability of your business name through Registraire des Entreprises Quebec (REQ) and any possible federal registrations.

Name Registration:

Register the name with the appropriate provincial or federal authorities.
Step 3: Decide on a Business Location
Secure a location for your business, keeping in mind zoning laws, market accessibility, and other factors. 
Step 4: Register Your Business
Federal Business Number (BN):

Apply for a Federal Business Number through the Canada Revenue Agency (CRA).

Quebec Enterprise Number (NEQ):

Register with Registraire des entreprises Quebec (REQ) to get a Quebec Enterprise Number (NEQ).

Licenses and Permits:

You will need a number of licenses and permissions from regional, provincial, or federal organizations based on the nature of your business.
Step 5: Legal Formalities
Tax IDs:

Register for the Goods and Services Tax/Harmonized Sales Tax (GST/HST) and the Quebec Sales Tax (QST).

Corporate Bylaws:

If you form a corporation, draft and adopt corporate bylaws.
Step 6: Establish a bank account
Establish a business bank account and secure any required funding through loans, grants, or investors.
Paperwork Needed for Company Formation in Montreal
Business Plan:

While not a legal requirement, having a comprehensive business plan is generally advised.

Articles of Incorporation:

This document outlines the business's fundamental structure and is filed with the appropriate federal or provincial authority.

Initial Registered Office Address:

This form provides details about the corporation's registered office and its first board of directors.

Bylaws:

While not usually required to be submitted to the government, corporate bylaws are essential for guiding the corporation's internal management.

Notice of Directors:

This form identifies who the directors of the corporation are, and is usually submitted to the provincial or federal registry.

GST/HST & QST Registration Forms:

Registration forms for federal and provincial sales tax if applicable.

Federal Business Number (BN) Application:

A form to receive a federal Business Number (BN) from the Canada Revenue Agency (CRA).

Quebec Enterprise Number (NEQ) Application:

Application to Registraire des Entreprises Quebec (REQ) to receive a Quebec Enterprise Number (NEQ).
Ongoing compliance for business in Montreal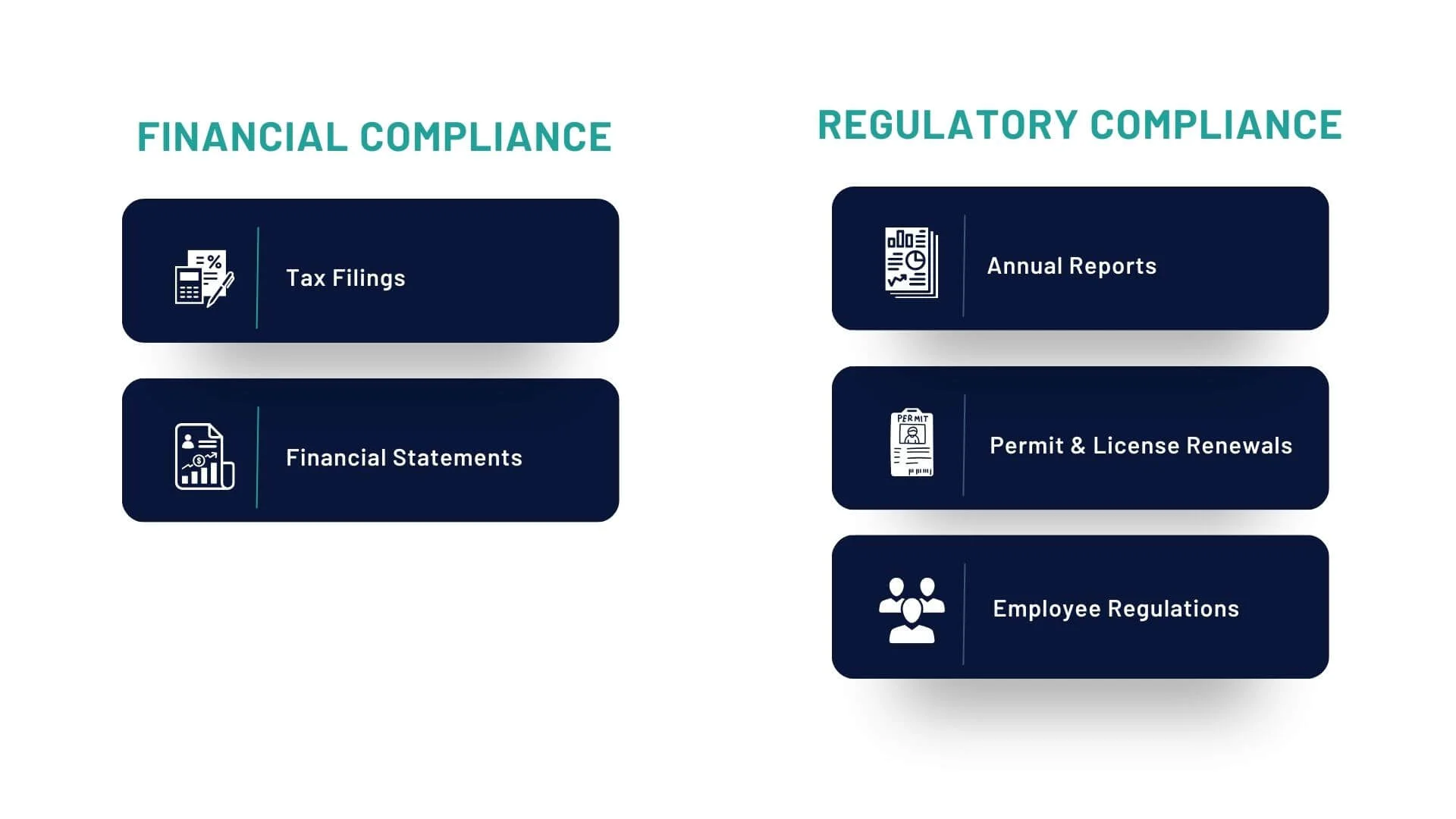 Financial Compliance
Tax Filings:

Regularly file federal, provincial, and local taxes. This includes income taxes, payroll taxes, and other specific taxes like the Goods and Services Tax/Harmonized Sales Tax (GST/HST) and Quebec Sales Tax (QST).

Financial Statements:

Depending on your business type and size, you may be required to maintain and sometimes submit audited or reviewed financial statements.
Regulatory Compliance
Annual Reports:

Corporations usually need to file annual reports with Registraire des Entreprises Quebec (REQ) and possibly with federal entities as well.

Permit and License Renewals:

Keep track of all local, provincial, and federal licenses and permissions. Prior to their expiration, make sure you renew them.

Employee Regulations:

Adhere to labor laws and health and safety regulations. If you don't comply, you risk fines and legal repercussions.
Book end-to-end experts consultation with Odint company formation experts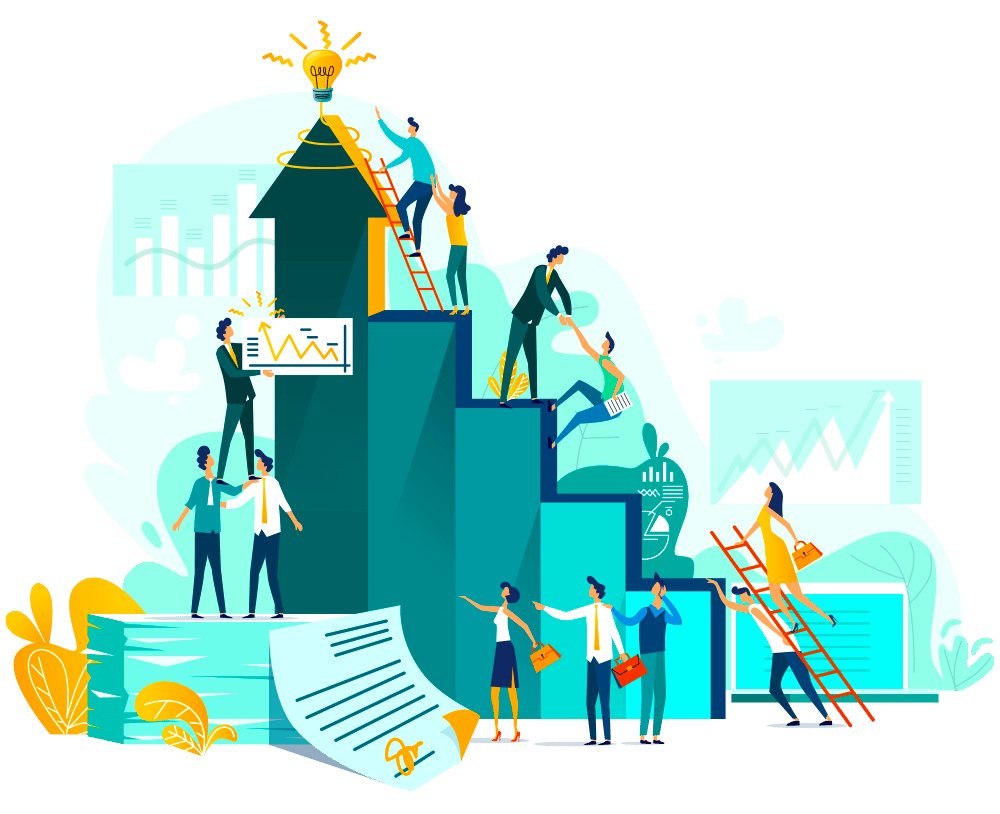 Company formation in Montreal is a wise investment for business owners seeking growth and innovation. Due to its ideal location, diversified workforce, and welcoming business environment, Montreal offers numerous opportunities for success.
If you're contemplating establishing a business in Montreal, allow OnDemand International to simplify the intricate process for you. Our team of knowledgeable professionals is skilled at assisting business owners like you to compile the required paperwork and successfully register with the pertinent authorities. Contact us right now to take the initial step toward bringing your business vision to life.