The Netherlands has emerged as one of the most sought-after locations for investors looking to launch new enterprises or grow existing ones. As per the recent Ease of Doing Business reports, the Dutch is in the 42nd position. The Netherlands is an appealing location for business registration due to the country's membership in the European Union, 
highly qualified workforce, and well-developed infrastructure facilities. Currently, there are roughly 2.3 million enterprises in the Netherlands.
However, one of the most crucial steps for registering a business in the Netherlands is to register the name of the business. It is essential to choose a unique business name that is distinct from any other existing businesses in order to move forward with Dutch business name registration. Additionally, it is important for the business to adhere to specific tradename requirements while registering the organization's name.
This step-by-step guide will explain how to register a business name in Dutch and the advantages of doing so.
Importance of a good business name
A strong trade name serves as a representation of the values, products, and services of your business, so it's more than just a tag. It's the very first thing possible consumers and customers would notice about you. A respectable name may suggest skill, trustworthiness, and originality. On the other side, a name that wasn't carefully chosen could impede the development and recognition of your company.
Step-by-step Procedure for Dutch Business Name Registration
Choosing a name for the organization is one of the most important considerations when registering a business in the Netherlands. The firm name (trade name) must adhere to the Trade Name Act's (Handelsnaamwet) requirements. This essentially indicates that you must select a name that is distinctive in the industry and locale in which you conduct business. You have to often make use of your business name to benefit from the Trade Name Act's protection. This can be made possible by consistently employing the commercial name in your communications or online sites.
Here, we'll walk you through the process of registering a business name for your organization.
1. Be aware of the tradename regulations
Even though choosing a business name is not difficult, it is best for you to adhere to the trade name regulations in order to improve the likelihood that your chosen name will not be denied for registration. 
Listed below are a few guidelines that you must adhere to while choosing a trade name for your firm:
The name of your organization should not be the same as the name of any already registered organization. You can prevent choosing the same name as any other corporation by conducting a thorough Dutch company name search.

You are not permitted to use a corporation brand name for Dutch business name registration since this can confuse clients or suppliers.

Your corporation's name cannot include the name of another individual. You are only permitted to use your name for your business.

Your company name mustn't deceive clients or vendors. This implies that the name of your business shouldn't be identical to that of another business that operates in the same industry and provides comparable goods or services.

The name you select shouldn't be inappropriate; for instance, if you're a sole trader, you can't name your company with an adverb like "& partners" or "& co." Your business's mission statement should not be misrepresented by your organization's name.
Once you are aware of the trade name regulations you can proceed with selecting a name that is more appropriate for your business.
2. Select an appropriate name for your corporation
The next step for Dutch business name registration involves deciding on an appropriate name for your firm. You can consider the following points in order to choose a good name for your firm:
No special characters:

Special characters such as

()?! * # /

shouldn't be used in a company name.

Terms that do not give a wrong impression regarding the business:

You are not allowed to exaggerate your company's importance or uniqueness. If you are a sole proprietor without employees, you ought not to include a name like Jansen & Partners because that would imply that you are one of the multiple business owners. 

Terms that do not overly resemble the sound or appearance of another company:

It is best to avoid similar sounding or looking names as there is a higher possibility of confusion the more similar the names are to one another.
Considering the points given above, you can pick an appropriate name for your corporation. Experts at Odint can also assist you in selecting a name for your corporation. 
3. Check the availability of the selected name
The third step for name registration involves doing a thorough Dutch company name search to check the availability of the chosen name. To see if the name is available Dutch company name search can be done via the Netherlands Business Register.
Additional approaches for Dutch company name search include:
To determine if the name was recently filed as a European trademark, visit the European Trademarks Office page.

If you want to find out if a name has already been filed as a Benelux trademark, visit the Benelux Office for Intellectual Property (BOIP) portal.

You can confirm if the name was previously recognized as a global trademark by visiting the World Intellectual Property Organisation (WIPO) database.
Odint consulting experts can assist you with the Dutch company name search in order to check if the chosen name is available for registration.
Tips for performing Dutch company name search
In case there are over 50 search outcomes, only the initial 50 outcomes would be displayed. In order to reduce the total amount of outcomes, consider making your search term more precise.

If your name is made up of multiple words, look for the element that makes it stand out the most.

Punctuation and numerals in names prevent the application from conducting an accurate search. You will either get an excessive amount of outcomes, no outcomes, or merely a close match.

The application is unable to conduct phonetically based searches. It may be perplexing if the sound of the name of a different business is identical to yours.

The application can occasionally turn up corporation names that were recently deleted from the Business Register.
4. Register the name of the corporation
After checking names, if the name is accessible and suitable for registration, you can proceed with Dutch business name registration at the Netherlands Chamber of Commerce (Kamer van Koophandel, KVK). You must file an application to the relevant authority regarding your chosen name.  In order to improve your chances of having your application accepted, it is recommended to prepare a minimum of three names. Once the application for Dutch business name registration is accepted, your company name would be registered. Following this, you can reserve the selected name and proceed with registering your business in the Netherlands. 
If you would like to utilize your business name as a trademark, you can file an application with the BOIP.
Benefits of Registering Your Business Name in the Netherlands
The benefits of registering your company name include the following:
Legal Defence
Registering gives you legal defense from other firms using the same or a similar name.
Building confidence
Having a registered name increases your credibility and fosters confidence among clients and business associates.
Brand Recognition
A distinctive name is simpler to remember, which aids in remembering the brand.
Book end-to-end experts consultation with Odint company formation experts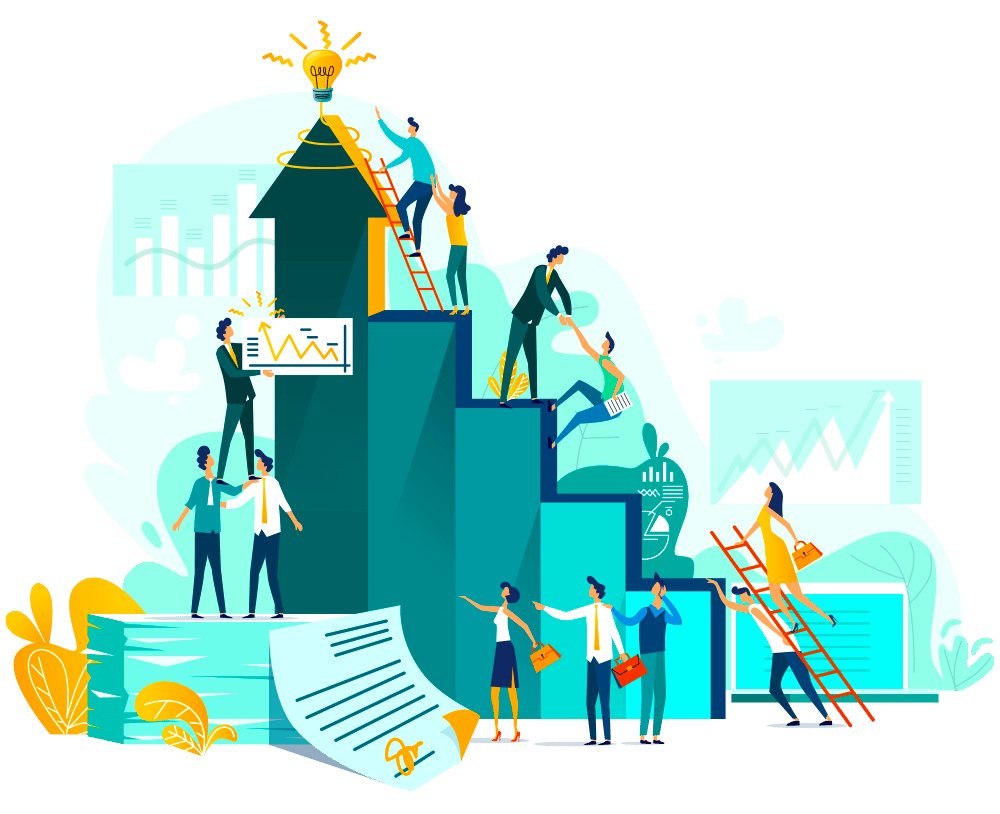 An established business name in the Netherlands will provide legal protection, and consumer recognition, and increase consumer trust. In order to assure that your corporation name is not already in use by another company, you need to conduct a Dutch company name search. 
Our team at Odint will assist you in naming your firm, then conduct a Dutch company name search to determine whether the name is already taken. A registration application would be submitted to the relevant authorities if the name of your company is available. We'll make sure your business name is registered in compliance with the Trade Name Act's standards to increase your chances of having the name accepted. Feel free to contact us as soon as possible if you need to register your company name in the Netherlands.