Start a Fintech Company in Canada in 2023
Canada has been a prominent global center for fintech companies lately. Fintech companies in Canada are at the forefront of the financial revolution. Innovative solutions that meet changing consumer and business expectations are offered by these businesses using technology and finance. They have brought in a time of ease, accessibility, 
and efficiency in the financial industry. The financial environment is changing because of this emerging sector, which is also transforming how Canadians manage their money.
Why set up a Fintech company in Canada?
Regulatory Environment
Canada's regulatory landscape is quite favorable for fintech companies. With initiatives like the 'Regulatory Sandbox,' startups can test their products without running afoul of the law. 
Technological Infrastructure
The strong technological foundation of the nation is the foundation for the growth of the fintech sector. Numerous tech behemoths already call Canada home, and this attracts smaller finance firms.
Skilled Workforce
A skilled workforce is like the engine of a car, and Canada's workforce is turbocharged. With numerous tech-focused educational institutions, the country churns out skilled professionals ready to jump into the fintech space.
The Rise of Fintech in Canada
The Canadian fintech revolution has been nothing short of amazing. Fintech businesses have become quite well-known due to their emphasis on offering easily accessible financial services.
Their development may be related to things like:
Technological Advancements:

Fintech leverages cutting-edge technology to offer user-friendly solutions.

Financial Inclusion:

Fintech strives to bridge the gap in financial services, catering to underserved communities.

Efficiency:

Streamlining financial processes, fintech improves efficiency in banking and investing.
Services Offered by Canadian Fintech Business
A top fintech company in Canada offers a variety of services, including:
Online Banking: Delivering optimized online banking experiences is the focus of online banking.
Digital Payments: Providing secure and useful choices for online transactions.
Robo-advisors: Providing portfolio management and computerized investing advice.
Peer-to-peer lending: Bringing together independent lenders as well as borrowers.
Blockchain Solutions: Investigating the financial applications of blockchain technology.
How can I start a Fintech company in Canada?
A number of steps must be followed, along with regulatory compliance, in order to as establish a Fintech business in Canada. 
Take into account the following general guidance to get you started:
Business Strategy
A smart place to start is by writing a complete business plan that describes your Fintech concept, target market, revenue model, and financial projections.
Legal Structure
Choose your company's legal structure. Limited liability partnerships (LLPs), corporations, partnerships, and sole proprietorships are available as options.
Business Name: 
Pick a distinctive and pertinent name for your Fintech business, and make sure it's available for registration. By using the Canada Business Corporations Act (CBCA), you can determine whether a name is available.
Business Registration: 
Register your company either provincially or federally. Federal incorporation falls under the Canada Business Corporations Act (CBCA), which is recommended for businesses planning to operate in multiple provinces.
Business Number (BN):
The Canada Revenue Agency (CRA) can provide you with a Business Number (BN) for tax purposes.
Bank Account:
Create a separate company bank account to handle the company's accounts from your personal ones.
How These Companies are Changing the Financial Landscape?
Traditional Banking vs. Fintech
The old ways of banking are like your grandpa's rotary phone—functional but outdated. The financial sector, which offers better and more efficient solutions, contributed to the development of smartphones.
Consumer Preferences
Consumers of today expect instantaneous and hassle-free services, and fintech provides both. 
The Challenges Faced by Canadian Fintechs
Regulation Challenges:

While the regulatory environment is supportive, it's not without hurdles. Companies have to navigate a maze of rules—think of it as a game of 3D chess with different levels and complexities.

Adoption Barriers:

Despite their innovations, fintech companies face adoption challenges. It's like offering a new dish—people need time to adjust to the flavor.
Book end-to-end experts consultation with Odint company formation experts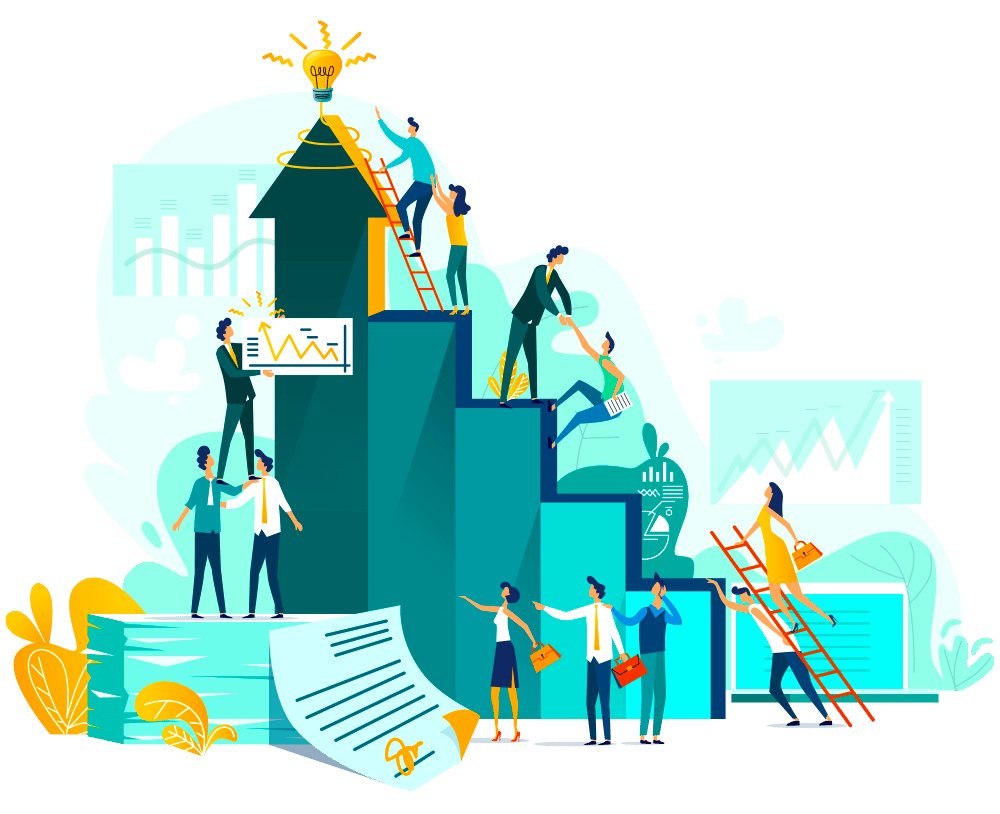 Establishing a Fintech company in Canada presents both opportunities and challenges. Modern financial services solutions are offered by Canada's thriving and developing fintech business. The regulatory environment and compliance needs must be understood, nevertheless, in order to succeed.
At OnDemand International, we would assist you in planning your business, adhering to regulatory standards, prioritizing security, and staying informed about evolving regulations, making it easier for your Fintech venture to thrive in the Canadian market.