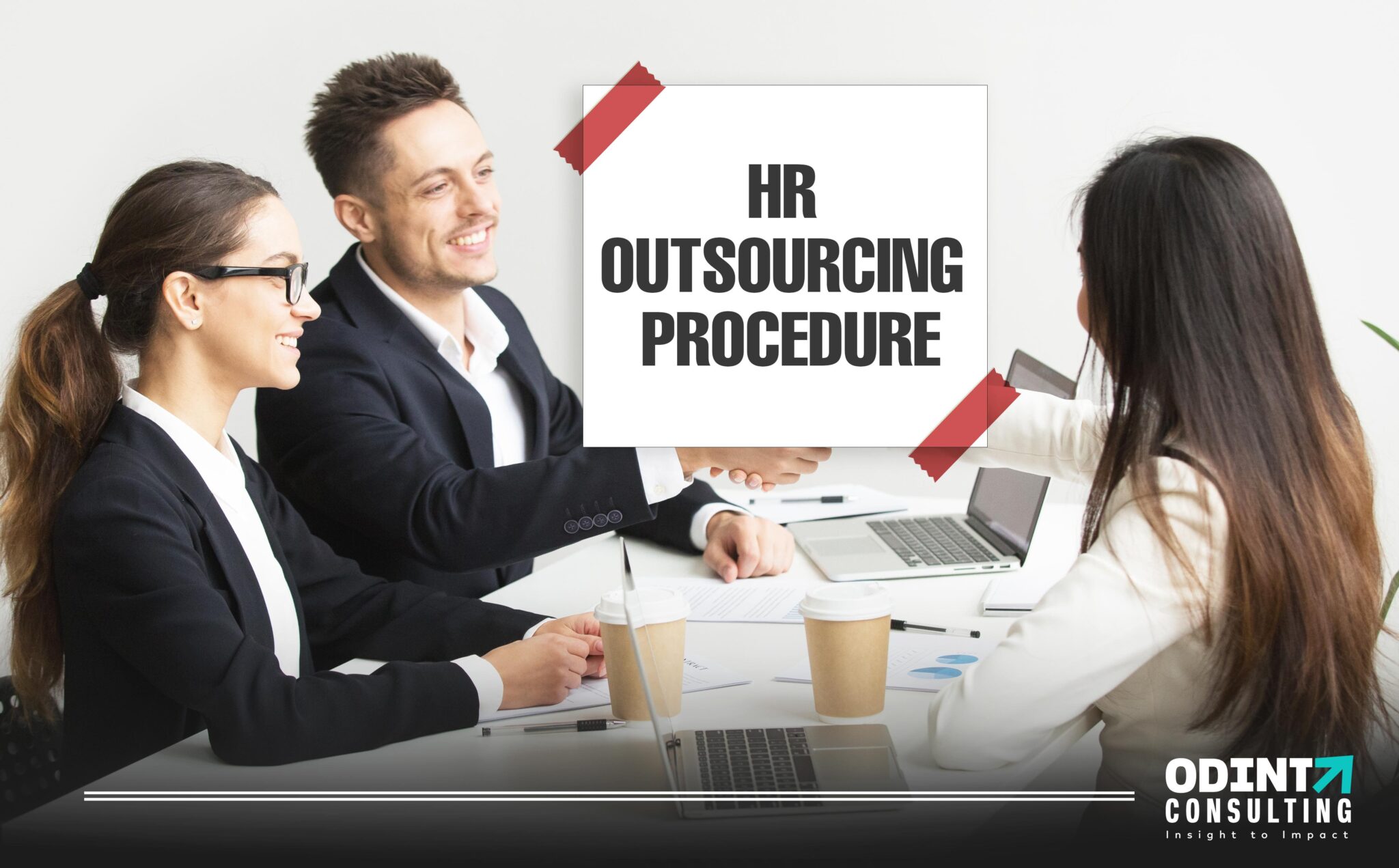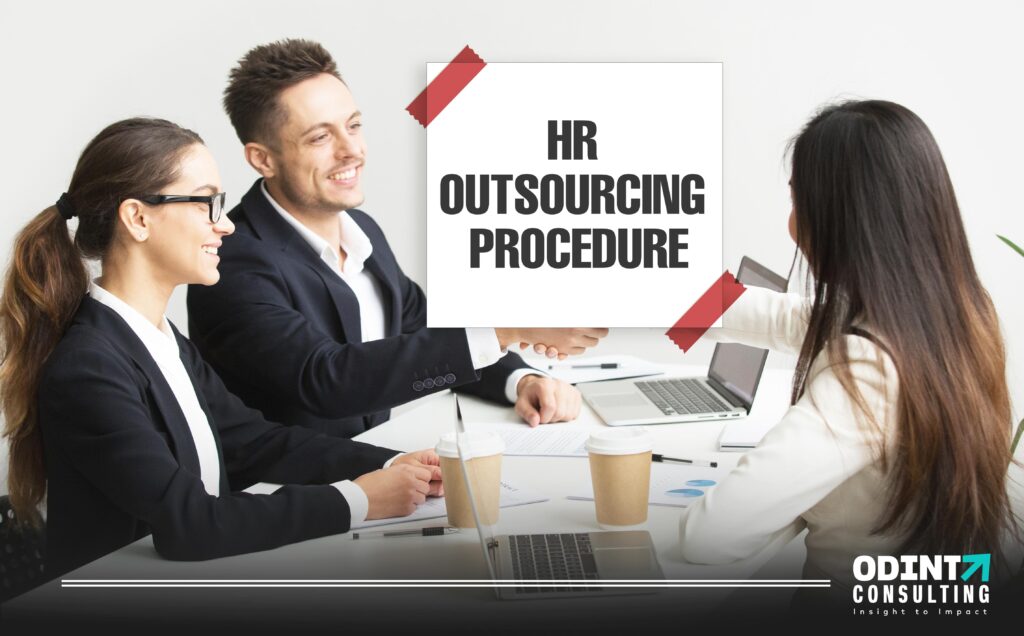 Overview: HR Outsourcing Services
Outsourcing human resources have now become a huge hype within the world of enterprises. Every day numerous companies are finding it increasingly difficult to adhere to the company's core HR policies. It also ensures that other critical elements in the HR domain, such as talent management, establishing performance objectives and connecting them to achieve, assessing employee productivity, delivering the best training & teaching support, employee satisfaction, specifying proper incentive schemes, and ability to handle losses, are retained at an expert and consistent level. Most businesses now recognize the necessity for a domain specialist to fill the void.
What is Human Resource Outsourcing?
Human Resource Outsourcing is a process in which a firm hires an outside firm to handle its human resources and management services.
Outsourcing HR involves obtaining work that was formerly handled by corporate staff from parties outside the organization. Through HR outsourcing, a corporation may assign all or a portion of its HR duties to an outside partner. 
The following HR duties can be delegated to outside service providers by an organization:
Candidate monitoring

Performance supervision

Payroll management

Reference checks, and background investigations

Both hiring and onboarding

Workplace risk reduction
In the next section, we will briefly discuss the services provided by HR outsourcing organizations.
Services provided by HR Outsourcing Companies
Processing of taxes and payroll 
This role can assist businesses in making sure their staff receives accurate, timely pay while assisting them in meeting legal obligations. It can also assist businesses in organizing taxes and setting out employee wages.
Making policies
It requires knowledge and time to establish the proper HR policies and procedures. Evaluations of compliance, the creation of strategies, and employee retention initiatives are just a few of the services that may be provided.
Benefits management 
Assisting businesses with the efficient administration of their employee benefit programs, including assistance with enrollment, eligibility, and claims.
Importance of HR Outsourcing Services
Minimization of risk
Cost accounting, compensation management, and other time-consuming HR activities can take a long time. Computation inefficiencies in various areas of HR tasks may occur leading to a shortage of knowledge. Since HR outsourcing services typically mean delegating tasks to persons who are experts in the subject, the possibility of errors lessens.
Data Protection
Data security is essential when dealing with confidential material. Creditable HR outsourcing businesses use effective security techniques and software privacy to keep information safe.
Expense
When a firm expands its HR functions, it minimizes the need to acquire trained employees. Furthermore, it eliminates the need to arrange fresh training programs for employees. This increases job productivity and efficiency while cutting prices.
Accountability & Assistance
The growth of an organization into a growing market or territory necessitates compliance with local taxation and labor regulations, which vary by region. Using a qualified outsourced firm may assist in ensuring that HR processes are in accordance with the law and requirements.
Benefits of HR Outsourcing Services
HR outsourcing services have several benefits for developing and emerging businesses, they are as follows:
HR consultancies manage the required documentation related to government rules and regulations, not only for their clients but also for their staff.
With an existing HR team in existence, an outside firm can assist the company with legal difficulties, such as employees' compensation, medical benefits, and other necessary problems that require special attention and rapid action. As a result, the HR internal personnel will be able to focus better on their tasks. Furthermore, because the external authority has the knowledge and is familiar with dealing with such difficulties, the answers will be implemented more quickly. As part of its human resource services team, the organization handles all legalities.
The customer can profit from the modern operating systems without having to make any significant infrastructure improvements, workforce development, or even management-related concerns because HR outsourcing businesses use the modern techniques in the HR industry.
HR outsourcing firms apply their extensive skills and experience to create appealing employee retention and benefits and pensions that are tailored to the firm's long- and short-term strategic goals.
Factors Affecting the Choice of HR Outsourcing Services
The majority of companies that provide HR outsourcing services use customizable contractual alternatives, giving the customer the capacity to modify the care required as needed.
The years of industry experience of the HR company is the most significant criterion for selecting the proper HR company for HR outsourcing services. It is vital to select a collaborator who not only has sufficient expertise but also has a record in the sector.
It's imperative to look at how much the company charges for its HR outsourcing services. Since the outsourced HR business is tough, it's best to identify the finest HR outsourcing firms and then choose the finest one depending on their pricing proposal.
HR outsourcing is a crucial business choice that corporations can take in order to streamline their HR operation, gain access to specialized knowledge, and lower operating expenses. Organizations ought to perform extensive research, and draft an agreement, and in order to ensure an effective HR outsourcing effort. The written agreement governing every HR outsourcing collaboration will outline the intended goals for both parties, as well as any sanctions for non-compliance. A statement of work is a crucial agreement that must be properly structured in order to outsource responsibility for HR activities to the outsourcing company while also mitigating any hazards or dangers that may arise during the process.
We at Odint Consulting can help you find the best HR outsourcing. Additionally, we can help you establish a contract to set the terms of your HR outsourcing partnership. We would be glad to aid your company in locating the best HR outsourcing options that are catered to your specific needs and demands.