Open a bank account in Hong Kong 2023
Hong Kong provides an extraordinarily diversified culture and a wealth of economic prospects as one of the world's financial centers. Opening a bank account in the country may assist you in managing your money more effectively, regardless of whether you have plans to visit the city or conduct business there. No matter if you are a non-resident, the nation offers a large variety of local and foreign banks.
Through this article, we will be covering the procedure to to open a bank account in Hong Kong. Along with that, we will be covering the documents required and costs associated with opening a business bank account in Hong Kong.
Opening a bank account in Hong Kong: Is it difficult?
For 2021 Hong Kong possessed on to the top 3 places in the Global Financial Centres Index (GFCI). There is no doubt that Hong Kong is among the most highly regarded nations in the world because of its status as a world-class financial hub. 
Particularly, its vast bank network and transparent regulations are notable aspects. Thus, the credibility of banks that are located in Hong Kong is well known. 
According to HKMA, Hong Kong is home to greater than 70 out of the biggest 100 banks around the globe with more than 30 international banks having local headquarters within Hong Kong.
Because of that, Hong Kong serves as one of the prime offshore banking locations for foreigners. But, despite registration, opening a Hong Kong bank account for foreigners can be a challenge. 
A lot of non-residents and ex-pats particularly those with newly incorporated companies face issues when they open an account at a bank in Hong Kong.
Additionally, frequent issues are:
Due diligence process within Hong Kong;
As it might be a need for appointments in person;
A significant impact of the company's profile on the ability of banks to approve account opening
A long time to process the bank's authorization, as the banks of Hong Kong are incredibly defensive of their financial services.
In addition, each bank can use different criteria to determine the suitability of your request. The answer could be yes even if you're not a resident of Hong Kong.
The applicants may also be refused access to open accounts at Hong Kong banks due to their nationality, their business activities, or other business activities.
Book free end-to-end experts consultation with Odint Banking and Accounting experts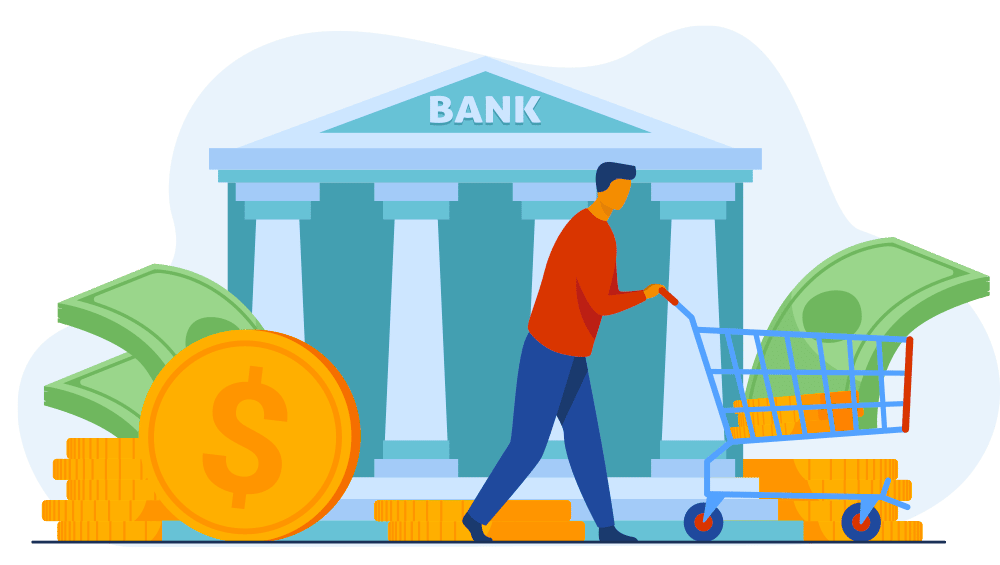 How do I open a bank account in Hong Kong?
We'll outline some of the key aspects to open a bank account in Hong Kong for you to take into consideration.
Know the basics to open a bank account in Hong Kong
As a new customer, there is no doubt that you are confused regarding the registration procedure and the requirements for opening an account with a bank within Hong Kong.
In addition, in this highly-publicized country opening bank accounts requires a strict level of security and verification. For clarity, here are some of the most important points concerning Hong Kong bank account opening that you must know: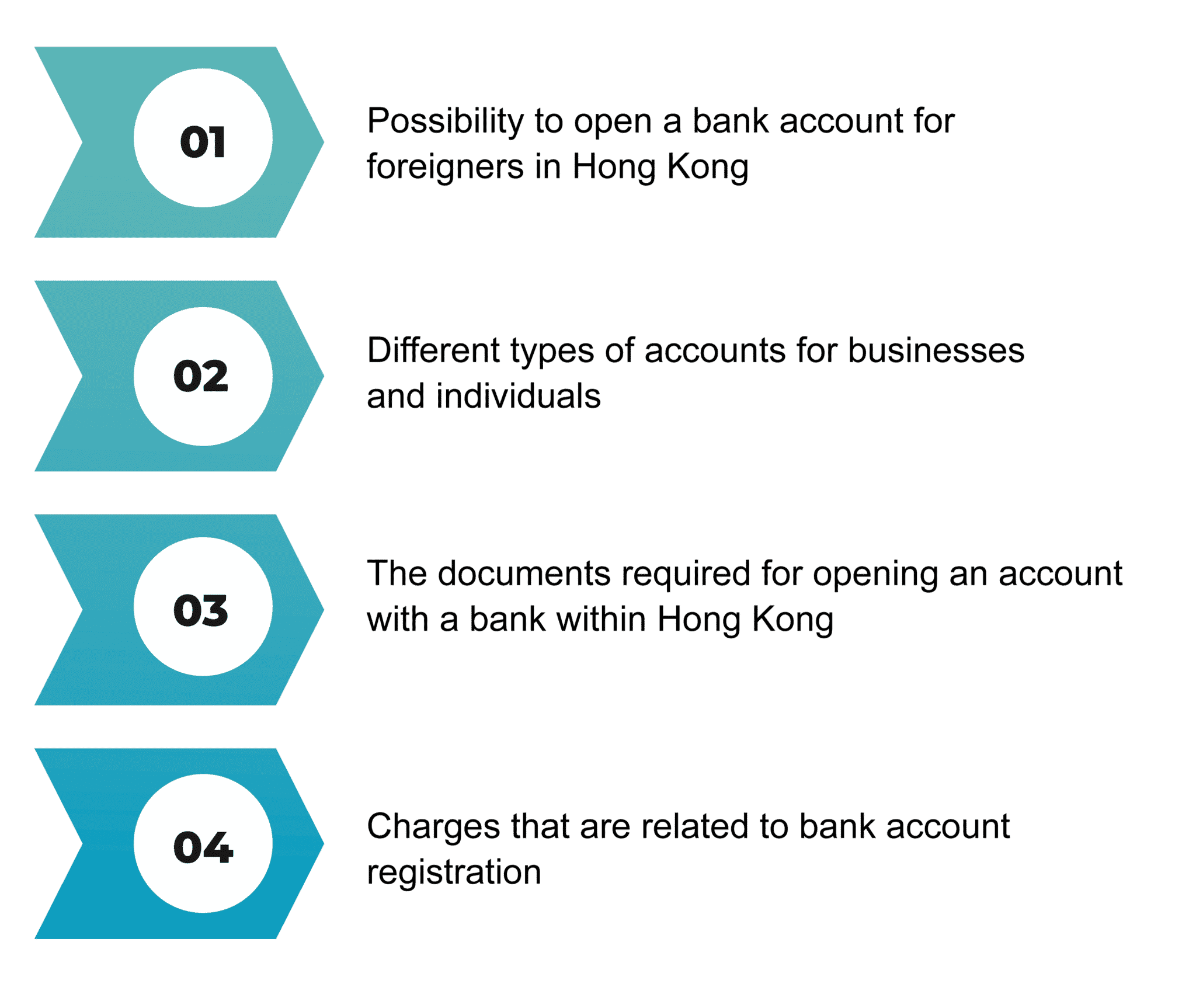 Chance to open a bank account in Hong Kong for foreigners
If you're either a Hong Kong resident or non-resident you are eligible to open a business banking account.
However, abroad people might be subject to following rules for confirmation/ identification bases, correlated to that for a citizen.
Different types of accounts for businesses and individuals
From the viewpoint of a person who holds a bank account, you can choose to:
(1) Bank account for personal use: Valid for any person who wants to create a bank account in Hong Kong
(2) Bank account for corporate type: Valid for Hong Kong limited firms or foreign firms founded in Hong Kong
The documents expected to open a bank account in Hong Kong
Below are the necessary documents that you must make ready to open a bank account in a Hong Kong bank.
Four steps are required to open a bank account in Hong Kong typically.
Collect the required documents (*)
Submit documents
Onboarding process/Have an appointment with the bank's representative
Set up the account in your bank
Be aware that the conditions for this process could vary, based on the bank you choose to use. In addition, opening an account for a business bank is more complicated than opening a private account.
Beneficial owners, as well as shareholders with a minimum of 10% or other specified percentages of shares in the company, are required to take part. Meanwhile, the entire opening of a bank account to open a bank account in Hong Kong can generally take on to 15 working days.
Charges that are related to bank account registration
The table below provides a comprehensive overview of the various types of deposits along with the fees payable that you should consider.
Be aware that fees may differ based on the selection of banks.
| Deposit/charge/fee types | The payable amount (for use as a reference only) |
| --- | --- |
| Initial deposit | HKD 10,000 - 50,000 |
| Minimum balance | HKD 50 - 100,000, otherwise, the charge of HKD 200 per month on an annual basis |
| Processing fee | Up to HKD 10,000 |
| Appointment meeting fee | HKD 1,200 - 1,350 |
| International credit card orders | HKD 30,000 - 50,000 |
| Foreign transfer fee | HKD 115 - 120 |
| Early closing cost | HKD 200 |
Open a bank account in Hong Kong via online method
Many believe that foreigners are not able to open bank accounts in Hong Kong remotely. However, foreign customers could have multiple options for opening accounts at banks in Hong Kong.
However, the in-person interview prerequisite for opening a Hong Kong bank account establishes difficulties and inconveniences for foreigners. 
Additionally, every applicant (and the relevant directors of companies) seeking to establish a bank account in Hong Kong must be present at the time of the interview Hong Kong. However, opening a bank account online is possible by using these solutions:
Open a bank account in Hong Kong via Branch Application
Non-residents may choose "branch application" as one option to reduce the difficulty. They can search for an international bank that has a presence on the island of Hong Kong (HSBC for example).
This way they will be able to visit the bank in their country of origin to complete all the necessary paperwork before getting to Hong Kong to complete the last steps in the process of opening. 
Note that only certain banks offer this service and each branch will have its own rules regarding this subject. Therefore, you must check with your preferred bank or a reliable bank introducer to figure it all out before you start.
Digital account opening in Hong Kong
What is it that makes a digital bank account distinguish itself from customers in other countries can be a simple fact it permits remote registration to open accounts. The latest technology could be used to speed up the traditional procedure and to complete everything online.
In all likelihood, the top-rated fintech companies that provide top-quality digital services for opening accounts include Neat, Airwallex, Wise, and Starters.
In COVID-19, certain Hong Kong banks authorize firms to open a corporate bank account without having a connection to Hong Kong. But, the situation could differ based on the bank's current policy and the business situation in addition.
In any case, it is recommended that you hire a professional service company within Hong Kong that will help with the process before an initial Hong Kong bank account opening.
Create offshore bank accounts for Hong Kong firms
If you're planning to establish a business within Hong Kong and wondering about the difficulties to open a banking account in Hong Kong It is suggested to consider banks that are offshore.
In the prominent opening, a bank account is one of the primary mandates for firms that are incorporated within Hong Kong. But, Hong Kong firms are not required to have an account with a bank within Hong Kong. Instead, they can open accounts with banks in any other country.
In general, due to its reputation for excellence, Hong Kong companies are usually welcomed in the majority of nations, which allows the opening of a bank account.
Required Documents to Open A bank account in Hong Kong
Particulars of registration for the company, such as a Company Registration Certificate or Business Registration Certificate Articles of Organization, the Incorporation Form, Annual Return, etc.
Identification of directors, shareholders, and signers as well as evidence of address within the past 3 months
Specifications for business certifications including purchases, orders, sales invoices contracts, invoices bills of lading,
The registration information of the affiliated company
Bank account of the company's personal and associated transactions in the past 3 months
Credit cards Visa or Master
Methods of Opening Bank Account in Hong Kong
When visiting a bank in person: The directors go to the branch within Hong Kong in person. In most cases, the signature documents needed for opening an account may be completed on the day of opening. 
The account opening process is scheduled to be completed in 20 days (specifically subject to the time frame for bank approval).
Through videoconference, The administrators go to the Hong Kong banks branch in landmass China. 
The process is observed by the staff at the branch. It takes about 30 days to open a new account (specifically dependent on the bank's approval process).
Fees related to Hong Kong bank accounts
You might have to pay a variety of fees and charges based on your financial institution, including those listed below.
Account Maintenance charges
A monthly cost known as a maintenance fee is typically charged by institutions. Additionally, you'll require a minimum amount of approximately HKD 10,000 to start your account. If your balance falls below this threshold, an additional charge will also be added to your monthly maintenance fees.
ATM charges
You won't be charged by banks to utilize their own ATMs. Typically, accessing an ATM from another financial institution will cost around HKD15 and HKD20 for each transaction.
Fees for international transfers
Banks have varied worldwide transfer costs, although the majority pay between HKD115 and HKD120 for each transfer between various financial organizations.
Early closure charges
If you decide to close your account prior to the expiration of a specified time period, certain financial institutions may additionally impose an early closure cost. Early closing fines typically range from 200 to 300 HKD.
Book free end-to-end experts consultation with Odint Banking and Accounting experts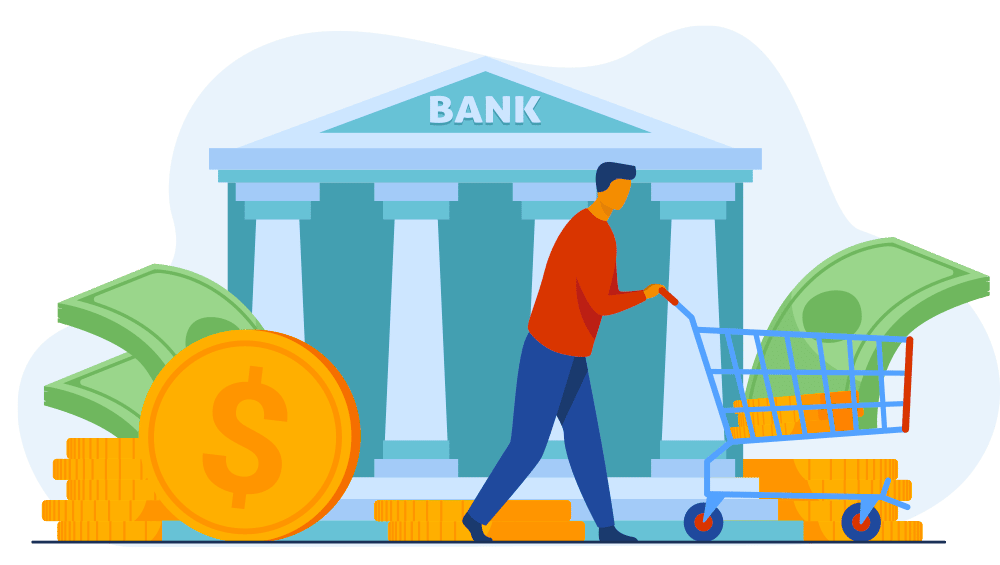 Whether you are an individual or a business entity, managing your finances is crucial. You can manage your money more effectively if you open a bank account in Hong Kong. However, you must take into mind the numerous charges that you can incur while opening a bank account in Hong Kong.
We at OnDemand International are aware of how important this step is in establishing economic stability and expansion. Choosing the best bank and setting up your business bank account are processes that our team of knowledgeable experts is here to help you with.
This is because you accumulate to assess your individuality. However, there is a loophole that allows an outside person to verify your identity for you.
One of the biggest advantages of having a Hong Kong business account is the fact that interest is tax-free, giving you the greatest benefit of the savings accounts.