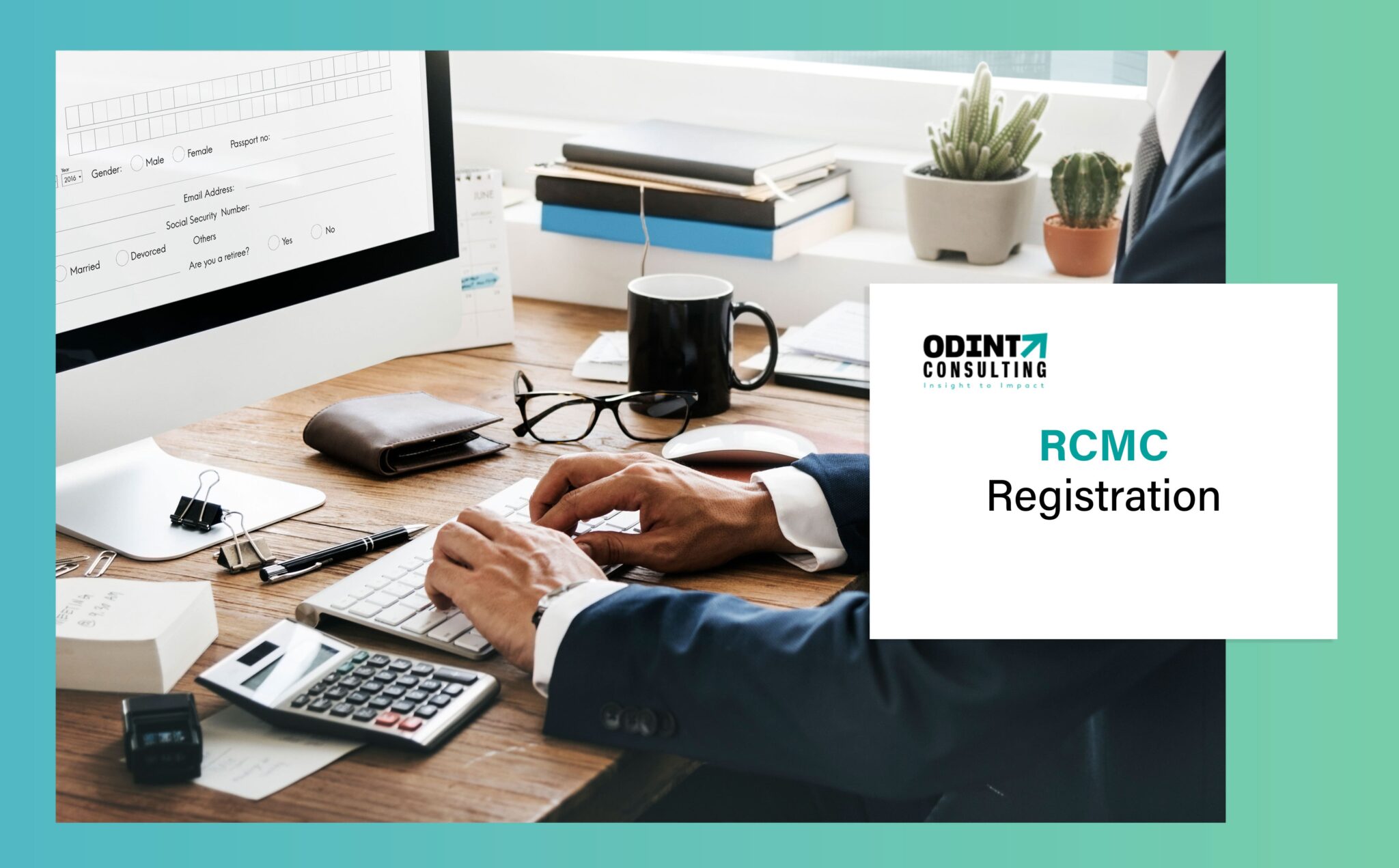 RCMC Registration in India FY 2022-23
A certificate of authority to export or import goods subject to limitations under the Foreign Trade Policy is known as the Registration Cum Membership Certificate (RCMC).
The Export Promotion Councils (EPCs), Commodity Boards, and Export Development Authorities, which are formed by the Director General of Foreign Trade for each restricted product, often issue the Certificate of Membership (RCMC). 
RCMC can be used to obtain concessions under the FTP for restricted item import/export. The RCMC also serves as evidence of an exporter's membership or registration with a certain EPC, commodity board, or export development authority.
This article will provide a brief overview of RCMC Registration in India. 
Need for RCMC Certificate
Central Government effectively controls the situation.
E-voting allows members to participate in governance and the election of the Vice Chairman.
Better Governance and Transparency are promoted by EPCs Commodity Boards and Export Development Authorities.
Applying for RCMC Certificate
Each registration body has a different process to issue RCMCs. Applications can be used to issue RCMC both online and offline. Both the completed online application form and the physical copy must be delivered to the registration authority's registered offices. 
The Agriculture and Processed Food Products Export Development Authority issues RCMC using a fully automated system.. All registering authorities can apply to RCMC using the common ANF2C form.
Documents Required for RCMC Registration Online
Every Registering Authority requires its list of documents required to get RCMC. However, some most commonly used documents requested from all authorities are
If membership has not been renewed during the previous year, membership will end and a new member will need to be acquired to become an active member for the next years.
PAN Card
Partnership Deed or Trust Deed.
GST registration certificate.
In the event of an exporter of services that are already operating 3 years of service export records that have been verified by the company's Chartered Accountant have to be given. The proof of the payment of the fees for membership towards Services Export Promotion Council (SEPC) must also be submitted.
Registering Authorities for RCMC Application
The RCMC is issued to importers/exporters by registered authorities. The DGFT allows the Export Promotion Councils to act in their capacity as registrators. They are an international group of exporters created to promote and develop India's Export industry.
Currently, 35 organizations work to promote import/export restrictions. These organizations are authorized by DGFT and can issue RCMC.
Export Promotion Councils
Commodity Boards
Development Authorities
No Entry Fee for New Registration 
Annual Fee
Eligibility for member exporters
An Applicant must have not only the qualifications of a Registered Exporter but also the following.
The firm/company has an impressive export performance for clothes. It is about Rs. 1 crore during the past three financial years.
Read More: Eligibility Criteria for RCMC Registration
Validity of RCMC Certificate Issued
Five years were allotted for RCMC to be granted.
The Registering Authority may decide to prolong the validity term at its discretion.
Categories of exporters/importers wrapped for RCMC enrollment online
Manufacturing Exporter/Importer (the candidate must provide evidence regarding Manufacturing Facility)
Merchant Exporter/Importer
Service Provider
Download the RCMC certificate by determining the appropriate Registering Authority
The primary line of business is what determines the Registering Authority that an applicant should contact to obtain his RCMC.
Different Registering Authorities are given to different business types.
Not all EPCs are able with the power to authorize RCMC. It is the FIEO issue RCMC in the categories listed below.

An applicant whose primary business isn't included in any of the current Registering Authorities
An applicant whose primary line company is not settled
The applicant who can export/import multiple Products
Provisions for RCMC Registration Online
Import Export Code
Digital Signature Certificate
Any modification to the ownership, constitution, and name/address of the RCMC Holder have to be reported by the Registering Authority within 30 days of the modification.
The RCMC Holder is responsible for submitting quarterly reports on the status of the Import/Export.
Failure to comply with the conditions of the issue of RCMC can result in the denial of RCMC.
Benefits accrued under Foreign Trade Policy
Exporters and importers that accept RCMC will be eligible for discounts and programs outlined in the nation's foreign trade policy. Certain of them are
Advance Authorization Scheme
Advance Authorization for the annual need to be a requirement
Tax refunds for Service tax in all rates of industry
Zero duty EPCG scheme
Book end-to-end experts consultation with Odint finance and legal experts
An export or import permit for goods that are subject to restrictions under the Foreign Trade Policy is known as a Registration Cum Membership Certificate (RCMC). International development is good for everyone. Not just the exporter, but the customer, the economy of the country, and intermediaries.
The RCMC also indicates an exporter's membership or registration with a certain EPC, commodity board, or export development authority. Export Development Authorities, Commodity Boards, and EPCs all support better governance and transparency. Importers and exporters receive the RCMC from the registered council.