Start A Construction Business In Ontario In 2023
Ever consider starting a construction company with your passion for building and design? Starting a construction company in Ontario could be profitable, but there are obstacles to get through. The thriving construction industry in Ontario offers numerous opportunities for business owners, but success demands careful planning, a thorough
understanding of the industry, and tenacity. Starting a construction business in Ontario may be exciting and profitable. Due to the growing need for building services in the province, opportunities abound for ambitious business owners. 
In this article, we'll look at the steps that you must take in order to start a construction business in Ontario. We would also talk about the difficulties and regulations that are relevant to the construction sector.
Things to take into account before you start a construction business in Ontario
There are several things you need to think about before you start a construction business in Ontario.
In Ontario, the majority of enterprises must fulfill a minimum of three fundamental steps:
Find out which permits and rules are necessary for the kind of company that you operate.

After deciding on a legal framework for your business, register it.

Find out if you're required to obtain and send HST.
Step-by-Step Process to Start a Construction Business in Ontario
Starting a construction business in Ontario, Canada involves several steps, each with its own set of requirements.
Consider the following to get started:
Step 1: Market Research & Business Plan
Market Research:
Identify your target market, its size, and location.

Analyze your competitors, their pricing, and services.

Assess the skills and resources you'll need.
Business Plan:
Create a thorough business strategy that details your mission, vision, goals, and tactics.

Include a SWOT analysis, market analysis, and a financial plan with projections for at least three years.
Step 2: Business Structure and Registration
Select an Organizational Structure:
The choice between a sole proprietorship, partnership, or corporation will have implications for how you report income, your level of personal liability, and how you can raise capital.
Register Your Business:
You must register your company name and acquire the necessary licenses or permits.

For corporations, the Articles of Incorporation are essential and should be prepared by a legal professional.
Business Number (BN):
Acquire a Business Number (BN) from the Canada Revenue Agency (CRA). This is essential for federal taxes.
Step 3: Apply for Business Licenses
Municipal Licenses and Permits:
These may include construction permits, local business licenses, and health permits. Visit your municipal office for more information.
Provincial Licenses:
In Ontario, you need to register your business with the Ontario Ministry of Labour and ensure that you are compliant with the Ontario Building Code.
Federal Requirements:
If you plan on operating across provinces, you might need to adhere to federal regulations such as environmental assessments.
Step 4: Business Operations
Business Bank Account:
Keeping your corporate finances separated from private finances is crucial for tax purposes and professional conduct.
Accounting and Record-Keeping:
Accurate record-keeping is vital. Invest in accounting software, or hire a certified accountant.
Step 5: Adhere to the Legal Requirements
Contract Law:
You will need standard contracts for dealing with clients, subcontractors, and suppliers. 
Employment Regulations:
Make sure you understand Ontario labor laws, including minimum wage, overtime, and termination procedures.
Insurance:
It's essential to get compensation for employees, liability, and property insurance. 
Step 6:Taxation and Reporting
Register for HST:
If your revenue exceeds a certain threshold, you'll need to register for the Harmonized Sales Tax (HST).
Filing Taxes:
Understand your tax obligations both federally and provincially. You'll need to file income taxes, HST, and potentially other forms of taxes like payroll.
Financial Reporting:
Keep financial statements up to date. This is critical for your internal planning and for any mandatory reporting to government agencies.
Step 7: Marketing and Sales
Once your company has begun operations, you must draw customers and build a solid reputation in the sector.
Brand Identity Development
Build an industry-savvy brand identity that is strong and correctly conveys your views.
Strategies for Online Marketing
Utilize digital marketing strategies, such as a business website, social media presence, and online advertising, to reach your target demographic.
Networking and Partnerships
Build valuable connections within the construction industry and collaborate with other businesses to expand your reach.
Canadian laws that apply to the construction sector
The following regulations must be adhered to if you wish to start a construction business in Ontario:
You must abide by all applicable electrical, technical, and safety rules for the building sector.

You must follow the applicable excavation regulations in accordance with the kind of structure to be created.

Canada-specific employment laws that relate to construction employees.

You must follow the province's construction regulations where the business will be operating in Canada.
Challenges faced by construction businesses in Ontario
Like firms in many other places, those in Ontario in the construction industry deal with a number of difficulties that can affect their productivity and profitability.
Some of the key challenges include:
Regulatory Compliance:

Ontario has stringent regulations governing construction projects, including building codes, environmental regulations, and health and safety standards. If not done correctly, maintaining compliance with these demands can be challenging and time-consuming, leading to greater costs.

Labor shortages:

Employing skilled workers in the construction sector may prove to be difficult,

especially during periods of high demand. There may be delays, higher labor expenses, and even quality problems as a result of the lack of experienced workers.

Material costs:

Variations in the price of building supplies like steel, concrete, and lumber can significantly affect project budgets. Trade tariffs, market demand, and supply chain interruptions are just a few examples of the variables that can affect these expenses.

Competition:

With numerous companies competing for projects, Ontario's construction business is extremely competitive. This can result in slim profit margins and intense bidding wars, making it challenging for businesses to secure profitable contracts.

Project Risk Management:

Construction projects inherently involve risks, including delays, cost overruns, and unforeseen issues. Effectively managing these risks and having contingency plans in place is essential for project success.

Safety Regulations

: Ensuring worker safety is paramount in construction. Although training, adherence to safety laws, and the cost of putting safety measures into place can be difficult, they are crucial for a construction company's reputation and legal compliance.

Financing and Cash Flow:

Securing financing for construction projects and managing cash flow can be challenging. Delays in payments from clients or unexpected expenses can strain a construction company's financial stability.
Book end-to-end experts consultation with Odint company formation experts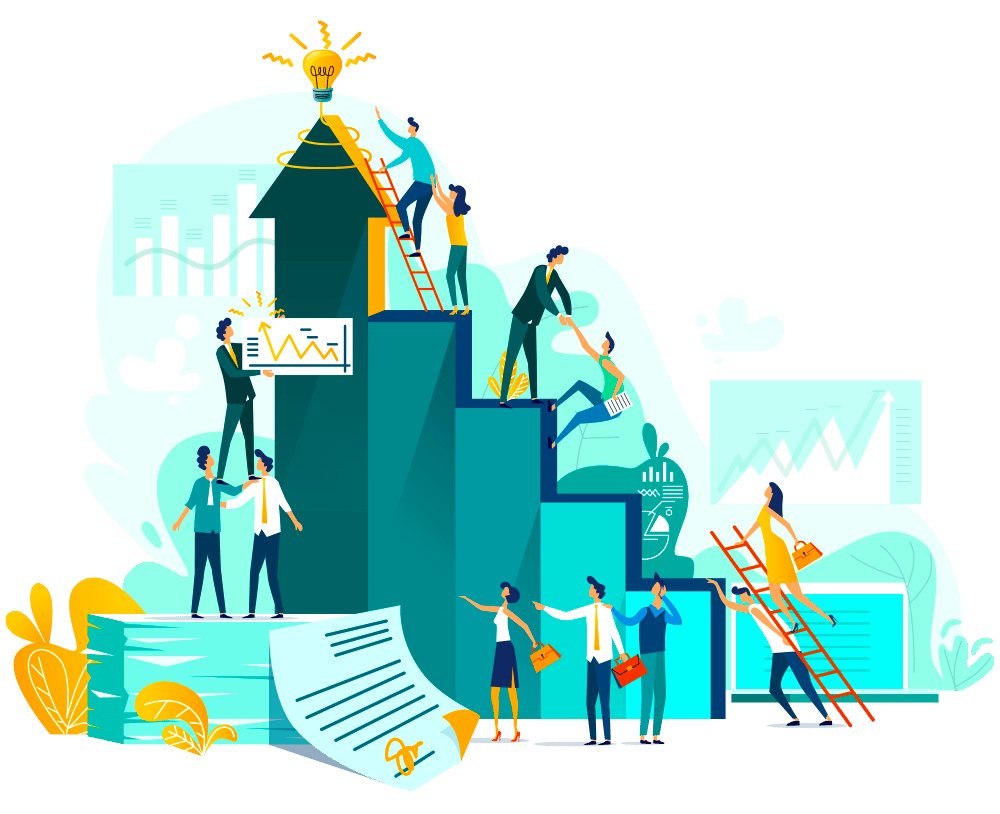 Starting a construction company in Ontario is a thrilling venture, but it needs meticulous planning, passion, and a drive to perfection. You'll be well on your way to starting a prosperous construction business that flourishes in Ontario's cutthroat market if you stick to the recommendations made in this article.
If you are looking to set up a construction business in Ontario, you may speak with experts from OnDemand International. Our professionals are committed to making sure that every regulatory criterion is rigorously followed during the registration procedure for your company because they have a wealth of knowledge in this area.