Are you considering a trip to Singapore but unsure about the type of visa you'll require? If you already have a visa, perhaps you want to learn more about how to use it. Whatever your circumstance, this Indian visa for Singapore guide has you covered!
Singapore is a stunning nation with lots to offer tourists. Eventually, it has something for everyone, from its beautiful architecture to its delectable cuisine.
Singapore is a well-liked travel destination for Indian tourists, which is not surprising given its handy location. But it can be difficult to know where to start when it comes to organizing your vacation because there are so many different sorts of visas and regulations to adhere to.
Through this article, we will help understand the different types of Singapore Business Visas, work passes, and entry permits provided by the Singapore government. So, without any more delay, let's begin with it.
Book end-to-end experts consultation with Odint company formation experts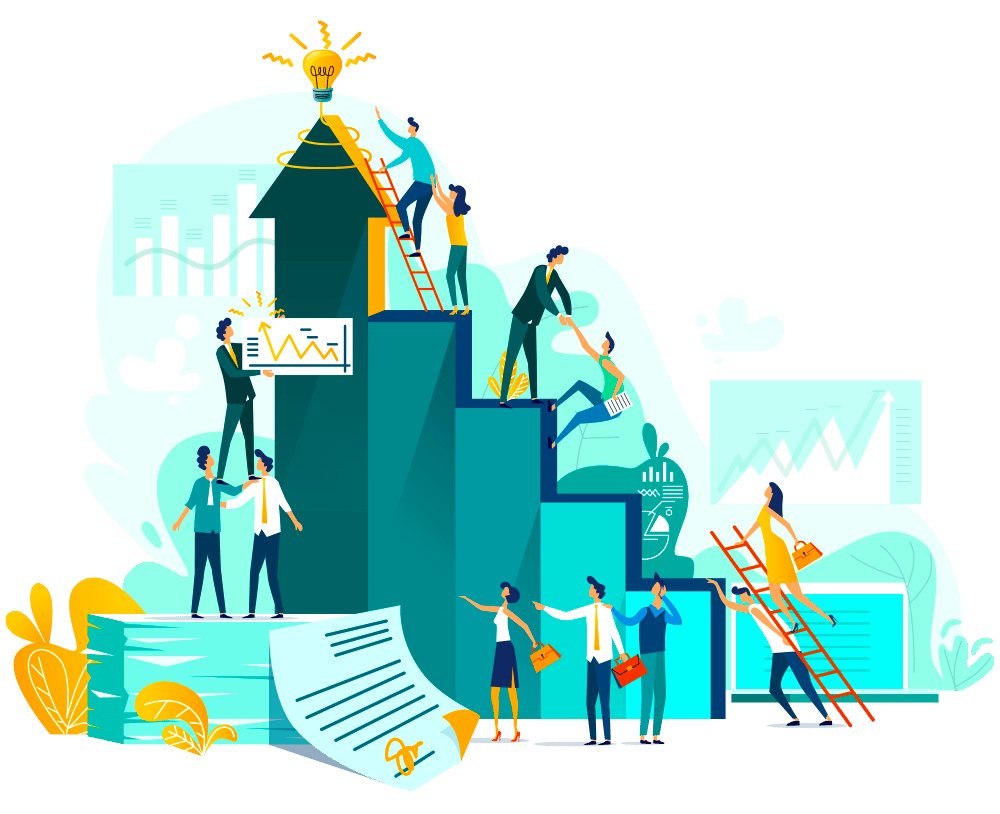 Application Process for a Business Visa to Singapore
SAVE Portal via Authorized Agent
Before applying for a Pass or a Permit, you need to apply for a Singaporean Visa. You can apply online at the Submission for Visa Electronically (SAVE) webpage. Visas must be applied for via an authorized agent.
Application via the Singapore Embassy
You can also apply for a Singapore visa via the Singapore embassy in your country of origin.
After you get your travel visa, depending upon the purpose of your visit, you need to apply for a pass or permit.
Types of Passes Required to Work in Singapore
Employment Pass (EP)
This pass is meant for foreigners who have a valid job offer from a Singapore employer. The minimum salary that the Employment Pass holder needs to earn is $5,000. This limit will increase if a person has more experience. Directors, managers, or specialized employees with good qualifications from recognized universities only will qualify for this pass.
An application for an Employment Pass has to be made via the employer and not the individual concerned.
EntrePass
This pass is meant for entrepreneurs who register their business entity in Singapore and that entity is backed by Venture Capital, experienced investors, or owns intellectual property rights to an innovative technology.
Personalized Employment Pass (PEP)
The PEP is different from an Employment Pass because it is meant for high-earning professionals from other nationalities who already possess an EP. The PEP is not tied to a particular business and hence, offers more flexibility.
Passes for Skilled/Semi-Skilled Employees
S Pass
For semi-skilled employees, diploma, degree holders earning $2,500 or more
Work Permits for Categories of Workers
Migrant Workers, Migrant Domestic Workers, Confinement Nannies, Performing Artistes
Passes for Students/Interns/Trainees
Training Employment Pass
Work Holiday Pass
Training Work Permit
Book end-to-end experts consultation with Odint company formation experts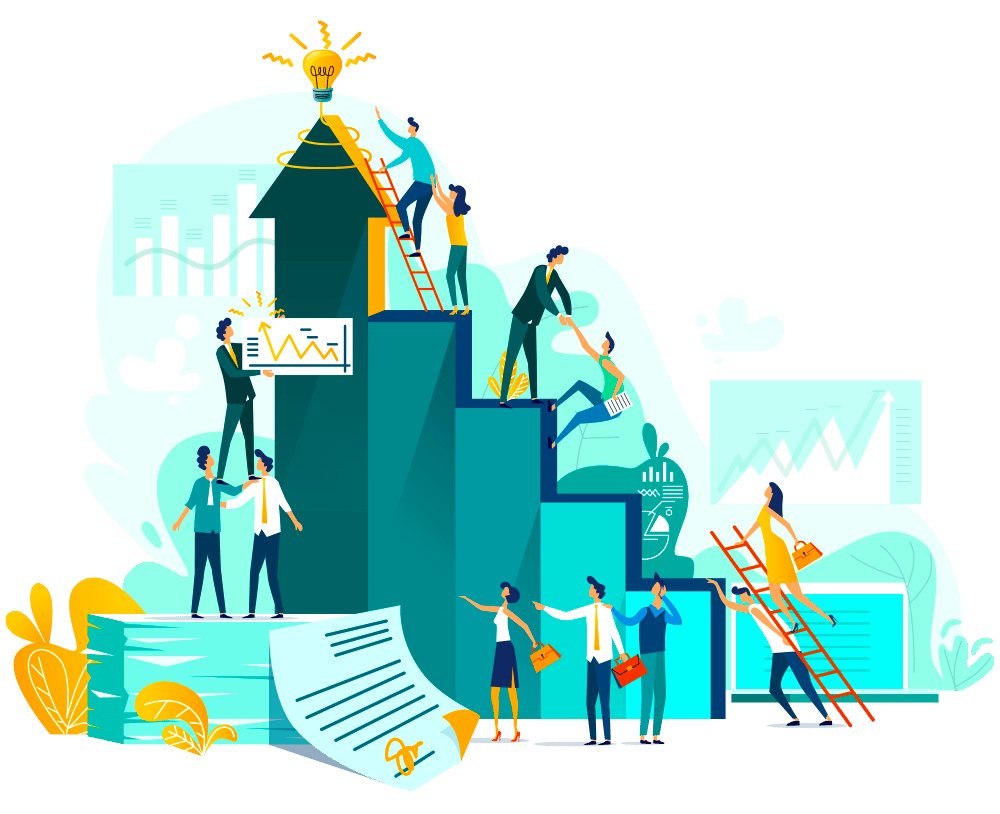 Passes for Family Members
Dependant's Pass: Dependent family members of Employment Pass and S Pass holders
Long Term Visit Pass: Parents, spouses wed under common law system, step children, handicapped children
Prior-Approved Letter of Consent: For spouses qualifying set criteria
Separate Letter of Consent: for Dependant's Pass holders who plan to launch a business
Work Passes are also allowed for certain exempt categories such as faith workers, journalists, foreign students, other nationals married to Singapore's Permanent Residents, parents of children studying in Singapore, etc.
Pre-Conditions for the Singapore Business Visa
Fill up Form 14A and sign the document
Possess a passport valid for 6 months or more from the date of your Visa application
2 passport-size photographs in color and not more than 3 months old from the date of application for the Visa (of size 35 mm by 45 mm)
You may require a Letter of Introduction for Visa Application (LOI) depending on your specific background
The Entrepass is basically the employment pass for entrepreneurs. It is a work pass that allows the entrepreneur from foreigners who are eligible to set up and operate a business in Singapore.
This includes all the types of innovators and investors who wish to operate in Singapore.
Pre-Requirements For the Entrepass
Eligibility criteria for the business persons who wishes to get the EntrePass is outlined by the Ministry of Manpower (MOM) in Singapore which is as follows
The person applying for an Entrepass must either already have a private limited company or have plans to form one and register with Singapore's Accounting and Corporate Regulatory Authority (ACRA)
The person applying should be at least 21 years of age
Entrepreneur must hold at least 30% shareholding in the company
NOTE: You can only apply for the EntrePass if it has been less than 6 months since you registered your company in Singapore. Of course, the alternative is that you register an entirely new company and apply before you register.
The prospective EntrePass holder needs to be financed by a government-approved venture capitalist (VC) or business angel (providing at least SGD 100,000).
The person applying should hold a Singapore-recognised Intellectual Property (IP) that is either self-owned or licensed under law.
The person applying needs to have demonstrable business experience or a traceable network of contacts along with a verifiable history of setting up highly-scalable businesses.
Business Ineligible to Apply for an EntrePass In Singapore
Coffee shops, hawker centres, and food courts
Bars, night clubs, and karaoke lounges
Foot reflexology practices and massage parlours
Acupuncture, traditional Chinese medicine, and herbal dispensing businesses
Employment agencies
Geomancy businesses
Documents Needed for EntrePass Applications
Valid Passport
EntrePass application form
Passport-sized photograph
A copy of the personal particulars page of your passport
Copy of past Employment testimonials in English. (References and testimonials of current and former colleagues)
A business plan of 10 pages or less stating the applicant's employment history, skills and experiences, academic qualifications and professional achievements.
The business plan must convey the product and services offered, financial plans and market analysis, and legal documents such as product certifications and licensing agreements
Associated documents such as licenses, product certifications (for IP), and recommendations
The EntrePass-Singapore Business Visa is valid for a year and can be renewed annually.
You must prove that your business has grown at the end of the first year before you can be granted an EntrePass renewal for the 2nd year.
If you don't meet the renewal conditions, you will be given an extension on your EntrePass for 1 year. Post this all your renewals will be for 2 years each.
Although you can apply for an EntrePass extension within 3 months from the date of expiry, the time taken to process your application could run for 7 weeks.
Weekends and public holidays will not be counted as working days for the purpose of calculating the above periods.
The Ministry of Manpower (MOM) requires that you follow all the steps below for your EntrePass renewal application:
Submit the EntrePass application supported by all necessary documents
Once the application is successful, the MOM will hand you an in-principle approval letter
You must collect the EntrePass before 6 months from the in-principle letter receipt date
Your fingerprint and photograph will be recorded
Delivery of the EntrePass will take place at the address you mention in your application
Singapore EntrePass Processing Time
It takes 3 to 5 working days after your visa application has been submitted by your accredited Visa Agent.
Submit your documents to an Authorised Visa Agent only. It is the agent who will submit documents to the Singapore High Commission online.
Notes for Photograph Uploads
Taken within the last 3 months
No blurs with face in focus. Size: 35mm by 45mm, not counting borders
Photo to be in color and shot against a clear white background and should be well-lit
Photo to show your entire face with the upper shoulders visible. Keep your eyes open and face in front of the camera.
No part of your hair must cover the eyes of the brows
Uniform exposure to light
If you wear specs, the frames should not cover your eyes
Your spectacle lenses should not show glare or reflections
Factors that Could Lead to Delays/Rejections
Incomplete forms and documents submitted may result in the application being rejected or getting delayed.
Applications and the duration of the visa granted, will be processed on their own merits subject to final approval.
Even if you have a Singapore visa your entry into the country is not guaranteed. The Immigration & Checkpoints Authority (ICA) can make individual rejections at airports or ports at sea. You must additionally have an unexpired passport, minimum funds to pay for your stay along with confirmed onward/return air tickets.
The running date of your visa begins from the day you seek entry into Singapore. How long you can stay is decided by ICA officers on duty.
Your Singapore Business Visa does not guarantee immigration to Singapore. It lets you visit, and be eligible to enter Singapore. Your immigration pass is subject to approval by the ICA personnel when you reach a port of entry.
How long you can stay is mentioned on the visit pass endorsement on your passport. This is not the same as your visa's validity.
Applying for Permanent Residence Status in Singapore
The Singapore Permanent Residence (PR) is a perpetual visa that allows foreign experts, certain categories of investors, and families of Singapore citizens or PRs to stay or find a job without worrying about the expiry of their being there.
However, being a Singaporean Permanent Resident also comes with duties. Sons who are also Singapore PRs must enroll in the military by the time they are 16.5 years old and mandatorily serve for two years till the age of 18.
They must also participate in 40 days of Operationally Ready National Service annually until they reach the age of 50 or 40, depending on their ranks.
Read here: Singapore PR Application Process
Eligible Applicants for the Singapore PR
Spouse and unmarried kids (below 21 years old) of a Singapore citizen or PR
Seasoned parents of a resident
Employment pass and S pass holders (includes personalized job pass and entrepreneur pass)
Investors or entrepreneurs conference eligibility standards under GIP
What is the Basis of Assessment for a Singapore PR Application?
There are several areas that your application will be assessed on such as:
Your educational background as council will put a lot of weight on your degree and the university you graduated from
The duration of time you've spent in Singapore
How safe your job is
How conventional your company is
If you can ascertain you're a law-abiding citizen
Any family links you have in the country
If you've provided to the Singapore society through volunteering or subsidies
Processing time for a PR application
The ordinary processing time for PR applications is four to six months while some applications may take an extended time to process.
Benefits of becoming a PR in Singapore
Permit for living, entering and leaving Singapore without needing a distinct visa
Alternatives to shift between jobs without having to re-apply for a Singapore work warrant
Parents of Singapore PRs can also apply and receive long-stay visas
Delivered monetary and tax advantages through the country's Central Provident Fund
You get access to many avenues of business and professions that may be closed to non-PRs
If you are a foreign business person who wants to set up a business or manage it in Singapore, you need to apply for  EntrePass. Also, please keep in mind that the MOM will assess both your application for EntrePass and the business plan that you are obliged to provide.
It is best to seek assistance from a professional expert from Odint Consultancy, who help you with the application process, creating the business plan, and the renewal process to ensure that your business plan and application are in compliance with the requirements of the Ministry.