Ministry of Manpower | MOM Singapore
Get 30 minutes of expert counselling. No Spam.No Sharing. 100% confidentiality
Book a 30-minutes Consultation from a Legal and Financial Expert Now.
Fill up the simple contact form available on this page.
Our experts will call you to understand your requirements.
You will receive complete details along with the personalized quotation in your email.
With the fast-growing country Singapore,  there is a need to increase the manpower of the country.  For managing the manpower of Singapore, the Ministry of Manpower (MOM)  was formed by the government of Singapore.
This ministry is managed and controlled by the government of Singapore. This ministry is responsible for creating and implementing labor policies for the workforce in Singapore.  The ministry helps the workforce to lead them towards the desired future. A large part of investments is invested in the development of workers' skills so that they can get a higher salary.
MOM was formed on 1st April 1998. It has its headquarters on 18 Havelock road, Singapore. It has approximately 2239 working employees and has an annual budget of $ 1.98 billion. It aims to achieve 2-3% growth in the production activities of Singapore.
Central provident fund board, Singapore labor foundation, and workforce Singapore are three statutory bodies that are supervised by the Ministry of Manpower.
The minister of manpower leads this ministry who is appointed as part of the cabinet of Singapore. Tan See Leng is the incumbent minister of Singapore.
Our Odint Consultancy will provide you the information related to the Ministry of Manpower of Singapore.
List of some e-services provided by mom in Singapore-
Checking workers training records
Provide employee pass online
Self-assessment tool for s pass/employee pass
Make, cancel or change appointments
Check and pay a levy of foreign workers
Online foreign worker address service
I submit passes and many more.
It is an organization that works towards the growth and advancement of society.
The vision of mom Singapore
The great workforce. The great workplace.
The mission of mom Singapore
Its mission is to develop progressive workplaces and a productive workforce for the people of Singapore so that they can get better jobs and secure retirement.
Developing a great workforce and a great workplace is the main aim of this ministry. They maintained a competitive economy and manpower-lean. They aim to prepare companies for providing good jobs to the people of Singapore. They also make sure that all the companies will work in a good environment to ensure the good health and safety of workers. This also focuses on providing financial security to Singaporean workers.
There are four values of MOM which guide the behavior and action of members for building a great workforce and great workplace in Singapore. These are: –
MOM successfully placed people effectively according to their skills.
All the members will act professionally.
They believe in teamwork. Unify the workers, stronger the workforce. Divide the workers, weaker the workforce.
They seek the progress of individuals as well as of organization passionately.
MOM works on the principle of HEART for delivering the services to stakeholders and customers.
HEART stands for-
They engage their customers and stakeholders by listening to them and understanding them.
They had made easy to understand and simple policies and processes, which make the process easy for customers and stakeholders.
Anticipation of their needs-
They do anticipation and improvements so that they can meet the needs of customers and stakeholders.
Respect of every individual-
They do respect everyone who contacts MOM.
They make sure that every promise, standard, and service is timely met.
How to contact mom Singapore
We can contact mom Singapore through its email, contact number, or by visiting its office.
Email address- mom_wpq@mom.gov.sg
Contact number- +6564385122
Website- www.mom.gov.sg
Head office address- 18, havelock road, Singapore, 
One can also reach the mom in Singapore through the postal service.
Ministers responsible for mom Singapore
Ten See Leung (minister)
Gan Slow Huang (minister of state)
Koh Poh Koon (senior minister of state)
Zaqy Mohamad (senior minister of state)
Agency executives of mom Singapore
Aubeck Kem (permanent secretary)
Chia Der Jiun (secondary permanent secretary)
Poon Hong Yuen (deputy secretary of the workforce)
Child agencies of mom Singapore
Central provident fund board
Workforce Singapore
Singapore labor foundation
The logo of MOM Singapore represents their dynamism, energy, and confidence in achieving their vision.
The three blue strokes in the logo of mom Singapore signify-
Dynamic approach and commitment towards the planning, managing and developing of Singapore's workforce.
Aspirations towards innovations, flexibility, and responsiveness to make things good through new resolutions and creative ideas.
A tripartite partnership where workers, employers, and the government will work together.
The encapsulating orange Swire represents the importance of partnership beyond tripartite partners, which helps to operate effectively. The fluidity and dynamism of the logo are balanced with dignity and authority.
Divisions and statutory bodies
The Ministry of Manpower in Singapore comprises 15 divisions and 3 statutory bodies. 15 divisions include various departments, which help in operating business smoothly and effectively.
Singapore mom rules for S Pass
S pass is issued to mid-skilled foreign employees if they meet with the criteria-
Having at least a minimum salary of $2500. This shows the experience of employees. More experience, the more the limit of minimum salary to qualify this criterion.
Having a diploma or degree of relevant technical courses and certification of full-time study at least for 1 year.
Having required working experience.
Acceptable qualifications for the issuance of s pass are the qualifications from the accredited institutions only. Qualifications from unaccredited institutions are not allowed. Some agencies check whether the institute is accredited or not, and these are-
Global verification agencies
International accreditation bodies
Awarding country's educational authorities
Employer or third party which is authorized can apply for the issuance of s pass of employee or workers.
They can also use self-assessment tools for checking whether employees qualified for the s pass or not. By using self-assessment tools, employers can make the self-assessment for qualification criteria for s pass. Or they can assess a third-party agent who is authorized.
By using the self-assessment tool, a candidate is not qualified with the given conditions; then, their application will be rejected. And in case he will be qualified, then there is a 90% of chance that the candidate will be allotted with s pass.
How to check application status in mom Singapore
We can check application status through online mode. To check the application status in mom Singapore, one has to visit the main website of mom Singapore that is www.mom.gov.sg. It is one of the e-services provided by the ministry of manpower in Singapore
MOM Singapore news updates 2022
MOM Singapore's press release shows news updates 2022. You can also check by visiting the main website of mom Singapore which is mentioned above. Some topics of the press release 2022-

Work-related events with 1000 people allowed from 3rd January.
Businesses may proceed with large work- This news is mainly related to workplace safety and health. It was released on 1st January 2022.
All the candidates who are applying for long-term passes, work passes, and permanent residence should have been vaccinated for covid-19 from 1st February 2022 – This news is related to foreign manpower, work permits, and passes. This news was issued on 26th December 2021.
Extension of levy rebates and waivers for businesses – This news is related to foreign manpower and work permits and passes and is issued on 21st December 2021.

And much more news released by mom Singapore for 2022.
There is nothing like work visas. There are permits like work pass. Which enables foreign workers to work in Singapore either temporarily or permanently. Every foreign employee who wants to work in Singapore is required to have a pass and permit before starting work. There are several types of passes, and different types of passes are allotted to other sections of employees.
Yes, the pass holders have to update MOM about changes in their mobile number and residential status. Employers and employment agents can update these changes in the employees' portal.
Yes, registration in the mom portal is a fully online process. You need to fill the application form and upload the required documents.
Get 30 minutes of expert counselling. No Spam.No Sharing. 100% confidentiality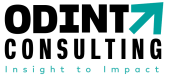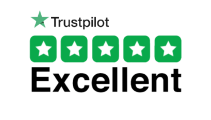 Netherlands
Nieuwezijds Voorburgwal 104 Amsterdam – 1012 SG, The Netherlands
Phone:+31202441878
USA
501 Silverside Rd, Suite 105 Wilmington, DE 19809 USA
Phone +16503831061
India
WeWork Platina Tower, Sikandarpur, Gurugram Haryana 122002
Phone: +919643460171
Canada
398-2416 Main St Vancouver BC V5T 3E2 CANADA
Phone +16503831061
©2021 ODINT Consulting LLP