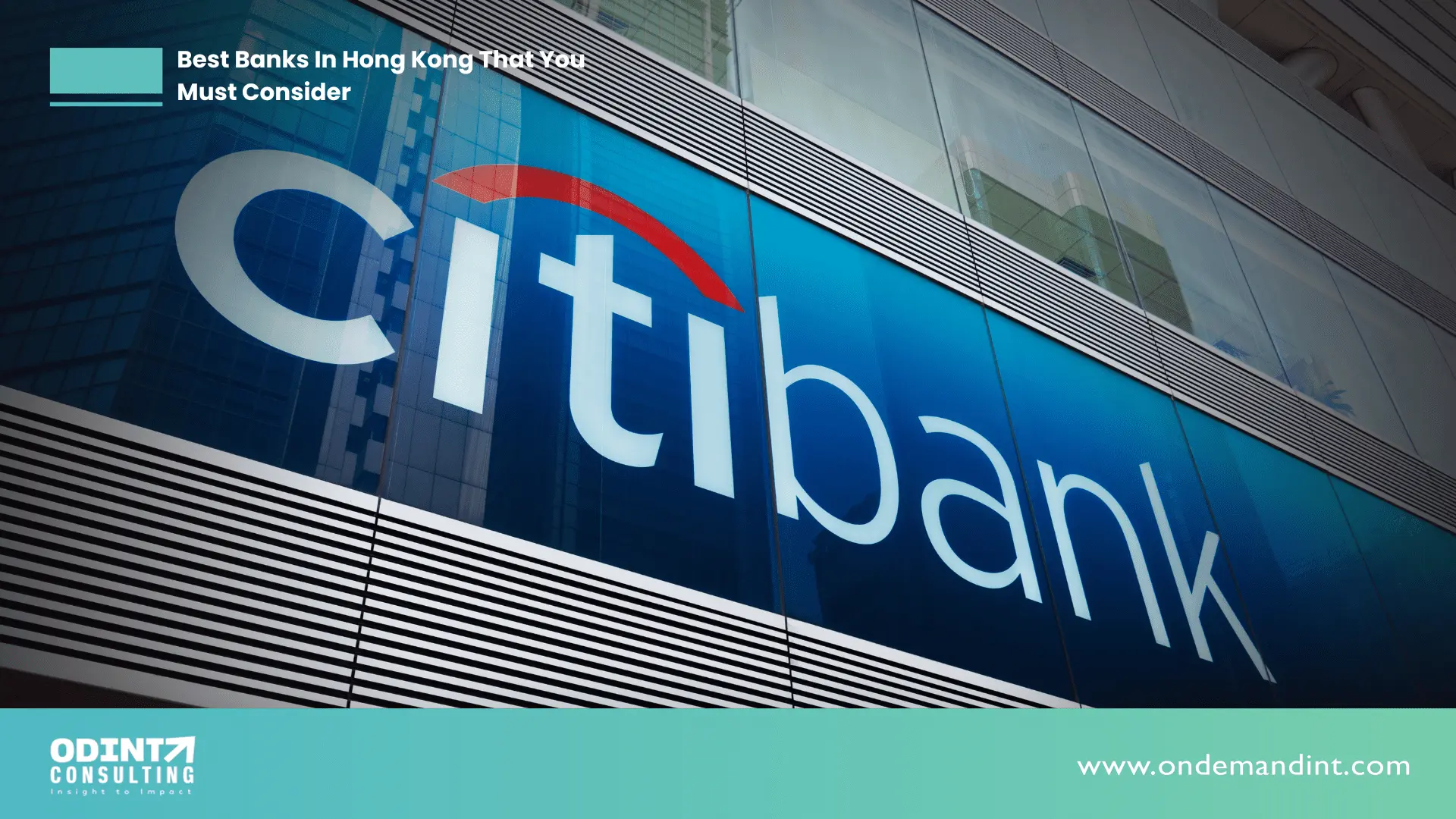 5 Best Banks In Hong Kong in 2023
If you're a non-native living or studying within Hong Kong, getting a bank account established is essential to ensure you start off on the right foot.
Because Hong Kong is a major global financial center so you'll have no problem finding an alternative bank. However, choosing the best one for you may be a bit more difficult. 
Just as a standout in the financial sector, Hong Kong is considered a trustworthy place to establish a corporate bank account for ex-pats and foreigners. The fact that the country is home to several reputable banks will leave you feeling confused.
This article will provide you with the top 5 Best Banks in Hong Kong that are promptly suggested for people who want to make use of abroad banking.
Why choose Hong Kong banking services?
Hong Kong is even called "the heart" of the world's financial sector with its well-organized banks. Its banking system has advanced and distinctive features that are attracting international companies.
A perfect example to illustrate is, Asian Banker in 2020 placed Hong Kong first rank in terms of the strongest bank as measured by its balance sheet. 
Hong Kong is defined by its three-tier system of banking which includes licensed banks as well as deposit-taking firms. The extensive international and domestic banks offer a variety of options to consider, including whether you want to reside in Hong Kong or not.
In addition, you will not have any issues speaking with local banks when you are a foreigner since they have staff members who speak English.
The requirements for opening a bank account vary between banks and are contingent on your nationality and residence status. Make sure to be ready to organize before the registration of your account.
In this article, we will fetch you through the top 5 best banks in Hong Kong that you should consider.
Points to consider when selecting the best banks in Hong Kong
Selecting a new type of bank and account isn't easy. There are numerous banks and more accounts that you could think about.
Here are some ideas to keep in mind when making a decision on which account will work best for you:
Do you have the required documentation to verify your eligibility for the account?
Does the account have an intuitive, user-friendly bank online or mobile?
Are there minimum requirements for balances as well as what's the threshold for falling below the fee?
Are multi-currency options available to manage your money when you travel?
How much will it go cost to deduct money from the ATMs in Hong Kong and abroad?
How much will it cost you to send money and get it from offshore?
What are the rates of interest for those who plan to save?
Down below we have mentioned the top 5 best banks in Hong Kong to kick start your banking journey in 2023.
Book end-to-end experts consultation with Odint legal, accounting and company formation experts.
Top 5 Best Banks in Hong Kong
Hong Kong is home to the vast majority of the world's largest banking operations.
Here are the top four institutions in Hong Kong that you can't ignore, three of them have been rated by Asia money as having the best bank awards in 2021:
DBS Bank – flexible services for SMEs during Covid-19
DBS Bank is situated in Singapore and has an existence spread across 18 countries in a global manner. You can find out about the awe-inspiring reputation that comes with DBS Bank through a catalog of their achievements "World's Best Bank" by Euromoney, "Best Bank in the World" by Global Finance, and so on.
It is also thought of to be the top bank for Corporate Social Responsibility (CSR) because of its commitment to encouraging the sustainable expansion of social companies.
DBS Bank is considered by the majority of small and medium-sized companies (SMEs) in Hong Kong. What is it that has led to this bank being in the spotlight for many SME applicants?
Down below are some of the particular examples of what they've provided:
The launch of DBS BusinessClass to Hong Kong SMEs and startups
Prototypes of online for SME academy succession
Loan proposal schemes
Credit checks are used to satisfy financing requirements for urgent situations, etc.
DBS Hong Kong is one of the few banking institutions in Hong Kong that authorize a remote opening to applicants during Covid-19. Notably, DBS Bank offered relief methods specifically for SMEs during the outbreak.
The account can be opened from the satisfaction of your home. The policy can be modified, based on the date you apply. One of the major disadvantages for those looking into DBS Hong Kong may be the excessive starting deposit.
The minimum deposit required for a typical DBS account is approximately 200000 HKD and opening a premium corporate account with DBS bank will cost you between HKD 20k to HKD one million. Even though it is a huge expense for the deposit, many business owners prefer DBS bank in order to avail some advantages of this well-known bank.
HSBC is the largest national banking institution located in Hong Kong
HSBC Bank is one of the most prestigious financial institutions in the world. It is rated as the top Hong Kong domestic bank. It provides a vast array of services that include commercial banking as well as wealth and personal banking in addition to Global Banking in more than 60 countries and areas around the globe.
HSBC is recognized as the most reputable investment and corporate bank according to Asiamoney's Best Bank Award 2023. Dealogic has placed HSBC at the 5th rank and it has a 7.3% market share in the lens of the global collaboration of equity capital market operations for Hong Kong.
What are the benefits and drawbacks of the banking services offered by HSBC
HSBC bank's reputation is connected to its top-of-the-line facilities and banking services.
The bank is frequently favored by investors and high-net-worth people.
The process of opening a bank account at HSBC bank is thought to be a simple procedure, however, it can take a while.
If you're seeking the most effective savings account in Hong Kong, HSBC bank is worth a look too.
There are many reasons foreigners should select HSBC to open a savings account:
It is a global bank that operates a wide network of ATMs and branches around the world.
The minimum deposit required for personal savings or checking accounts is $1.
There is no need to pay the monthly fee for checking accounts If you can maintain the minimum balance of $1500
Cash bonuses are offered to new customers
The initial deposit charges are HKD 10,000.
There are no ATM charges for withdrawals, however, its disadvantages are the fees for maintenance that are high
A common drawback is the fact that HSBC bank provides debit cards that are limited to dollars and pounds. Offering a card with a presence in EUR currency is not the bank's strength, currently.
In addition, the initial amount to deposit to open a corporate bank account at HSBC bank is about HKD 50,000. This is more than the average of different banks within Hong Kong. The minimum balance for opening an account to open an HSBC bank account typically falls at 500,000 HKD and is quite a comparable amount to Citibank.
Citibank is the top international bank
Citibank Hong Kong is part of Citigroup offering a variety of services that are focused on banking, markets, and consumer products worldwide, along with wealth management.
Surprisingly, Citibank is one of the largest card issuers across Hong Kong. It is the most reputable international bank to provide investment and corporate services. Citi has been recognized as the "Best Global Private Bank" at the PWM/The Banking World Private Banking Awards 2019, with the bank's second year being at the top of the list.
Here are some highlights from Citibank that you should look at:
Citibank is still the Hong Kong premium bank for families and businesses
This is a popular option for non-residents and ex-pats.
A credit card with a good rate helps your bank stick out, for instance, PremierMiles
No monthly fees No annual fee, there is no ATM cost for a certain package of accounts
Citibank concentrates on investment and commercial banking. There are a variety of investment options available from insurance products, to bonds such as stock trading, and other such things.
Citibank is also one of the leading private institutions within Hong Kong – i.e., Citi Private Bank, an exclusive structure designed specifically for entrepreneurs with high net worth and top-level Corporate executives.
The minimum balance for an opening for an account at Citibank typically is comparable to HSBC. The difference is that the cash rewards can be as low as HK$1,700 and up to $22,000 in HK depending on the account you choose.
Standard Chartered is the most reliable digital bank
Are you a huge lover of digital banking services and products? Don't miss the opportunity to add Standard Chartered Hong Kong to your list of options.
Since establishing the existence of its business in Hong Kong in 2004, Standard Chartered has broadened its firm to over 60 countries around the world. Alongside HSBC as well as Bank of China HK, Standard Chartered is the 3rd note-issuer located in Hong Kong.
What makes Standard Chartered attractive during the difficult times of 2019 is the way it allows clients to create bank accounts on the go and withdraw cash using QR code applications.
Standard Chartered premium account is highly advised for those who require it. The bare minimum balance to open the account at Standard Chartered is only HK$200,000. A few of the fees have also been eliminated to simplify the flow of customer services.
EMIs- alternative to traditional bank
If you are a non-resident, you might not be eligible to create accounts with banks due to complex procedures and the requirement to satisfy physical presence requirements. A better option is to open an EMI/MSO account as well as a wallet service.
The Neat, Wise, and Airwallex are popular choices for this brand new line of banking services.
The benefits of using fintech solutions include:
The ability to accept and keep the money
Money transfers both inside & outside Hong Kong
Isolated opening
USD, EUR, or GBP currencies.
The possibility of conducting online bank inquiries
Book end-to-end experts consultation with Odint legal, accounting and company formation experts.
Here are some suggestions that you should consider when selecting among the top 5 best banks in Hong Kong. However, finding the perfect banking institution for Hong Kong maybe not be as simple as it seems.
There are some parameters you need to consider to arrive at your preferred choice. Whatever you decide to do it's best to test every option against the actual requirements of your business and then decide based on that.
If you're operating a small business, it's generally recommended to choose banks that have low deposit requirements and a minimal amount of balance requirements. However, this doesn't be a reason to choose banks that limit your options regarding flexibility, as you'll eventually need to take into account any future expansion.
If you're looking to open a bank account in Hong Kong, Odint Consultancy can help you out, with our good experience with professional experts  & we offer an End-to-End solution of banking aids.
So, if you still have any queries related to the opening of an account in the best banks in Hong Kong, we are ODINT Consultancy. We're we are here to assist you at each step of your way.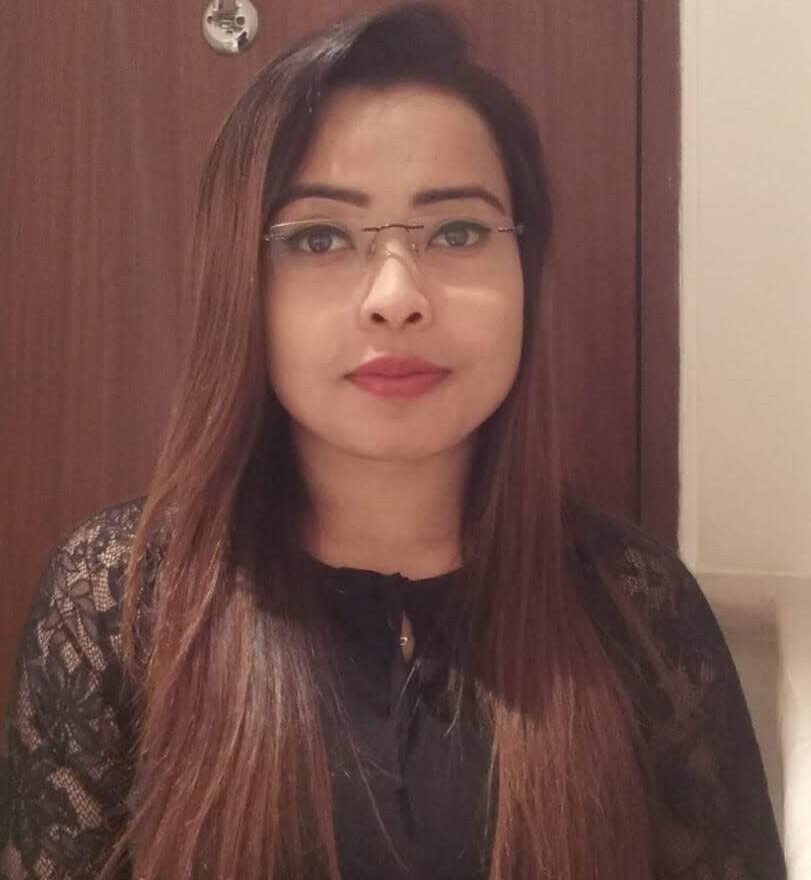 Reshma Ali has great expertise in mergers & acquisitions, Financial planning, and international company formation and offers advice and knowledge to help businesses achieve their objectives.