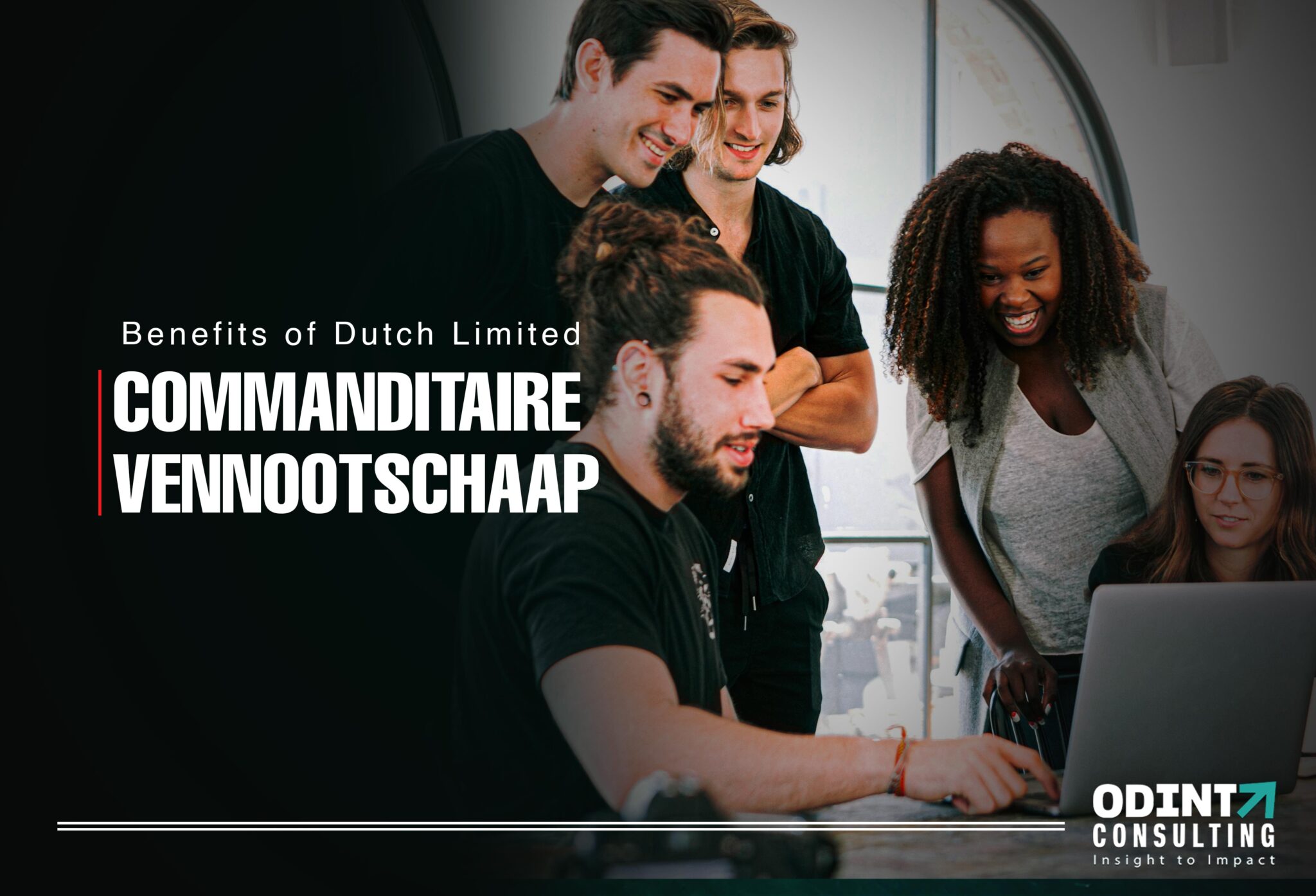 Overview: Dutch Commanditaire Vennootschap
A Dutch CV firm in the Netherlands is a type of limited partnership. This type of firm used to be called Commanditaire Vennootschap before the corporation act changed. The Dutch CV is an organization that holds a legal stature.
When compare with other organizations, a Dutch CV is different as its lenders have only a restricted amount of responsibilities and are only liable for their portion of investment in the firm. Whereas the lenders have close to zero hand in the firm management. The lenders can't commence a management act even with a lawyer. But there is no limit on the recruitment of working associates, and all will be equally responsible.
Another important point to note is that in a Dutch CV, there is no minimum value for capital investment. The firm's articles of association will contain the value on which the members agreed, and the same amount of capital should be submitted. The names of all the controlling partners should be incorporated in the company name.
Dutch Commanditaire Vennootschap Explained
When a company in the Netherlands exists as a limited partnership, it is referred to as a Dutch Commanditaire Vennootschap. Nevertheless, there are 2 separate kinds of associates, a lender whose role is like a sponsor or supporter, and a managing associate who keeps the firm running every day. The limited associates can't reveal secret data about their business when forming a Dutch CV.
Benefits Of Dutch Commanditaire Vennootschap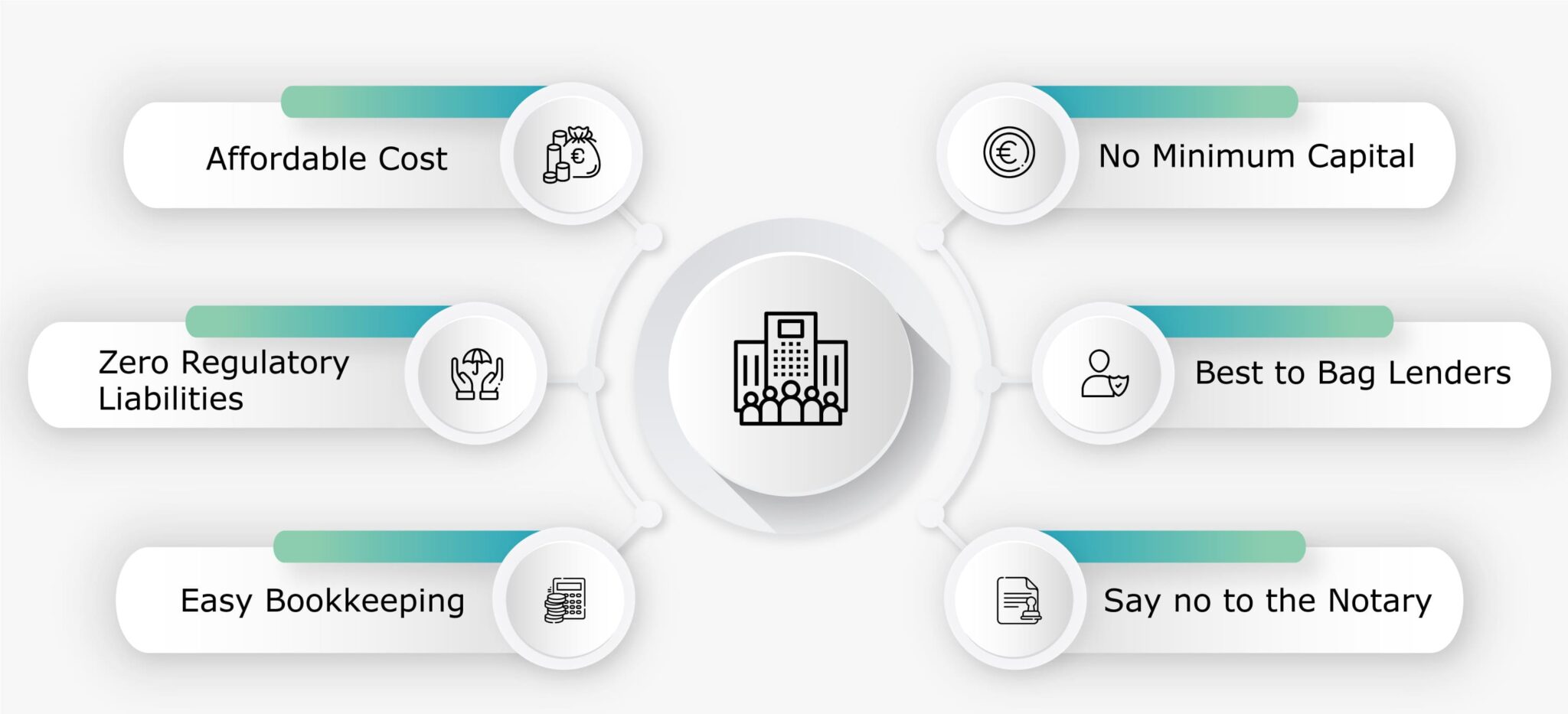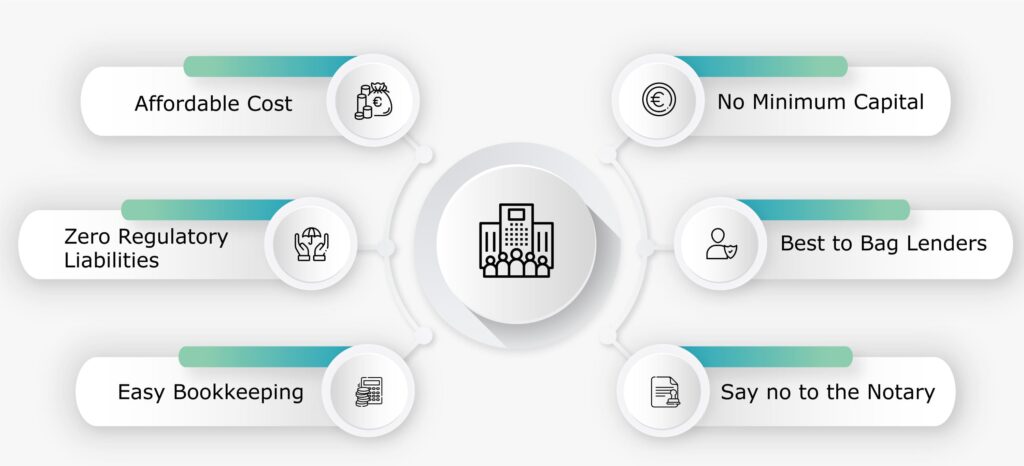 The Dutch Commanditaire Vennootschap formation in the Netherlands has numerous benefits. The most famous ones are its low cost and the ease of formation. Let's learn more of its benefits:
1. Affordable cost
With the low cost of the setup, you can easily get the personal deed.
2. No minimum capital
Coming to the next perk of forming a CV company in the Netherlands, you don't require any start-up capital to form a limited partnership in the Netherlands.
3. Zero regulatory liabilities
Forming a Dutch CV company can prove to be beneficial as you will be free from any kind of authoritative responsibilities.
4. Best to bag lenders
If you are looking for mute partners or lenders, this is the best form of business entity to win over them.
5. Easy bookkeeping
With the help of a Dutch CV company, you can easily manage and fulfill your bookkeeping needs.
6. Say no to the notary
The last and the best perk is that you get the comfort of not visiting the notary to form a Dutch CV company, and you also save the money that would take to do that.
A limited partnership is suggested to firms that need capital support and is running low on cash. Another clever strategy would be to expand your VOF. The stakeholder promotes and becomes a firm member, later providing financial advice and economical support.
The formation of a Dutch Commanditaire Vennootschap is easy but it also a hectic work that would be done quickly when our experts at ODINT Consulting would step in. We at ODINT Consulting have gained an immense amount of experience in Dutch CV formation in the Netherlands. Our staff members will be on their toes to help you with every step of the company formation process. So, contact us and get your first free 30 min consultation from our experts today!
Book end-to-end experts consultation with Odint finance and legal experts
Yes, any individual from any nation can form a company in the Netherlands. The nation of the Netherlands is very welcoming towards all foreign investors.
It is mostly dependent on your financial activity. Usually, the companies based in the Netherlands are not authorized with such licenses.
Meet Apurva Gaur, an accomplished and dedicated Company Secretary, whose passion for corporate governance and legal compliance has shaped her remarkable journey in the business world. With a wealth of experience and a keen eye for detail, Apurva has emerged as a leading authority in the field of corporate governance, earning accolades for her invaluable contributions to the companies she serves.