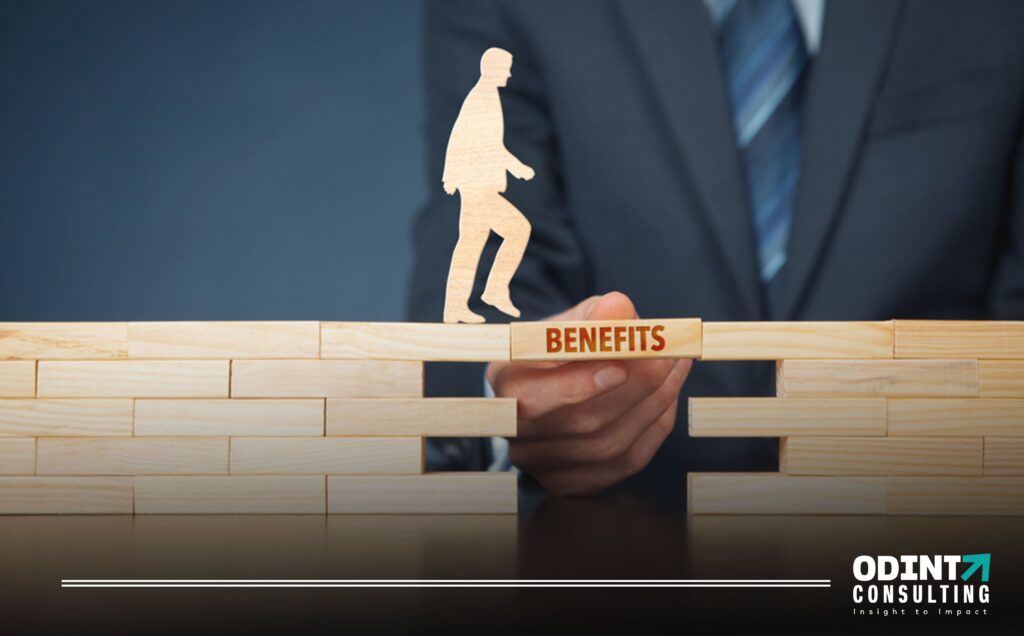 In these modern times, every firm wants employees who are the expert in their required field, merrier if the employee has expertise in multiple fields. Every individual who is currently searching for a job or is working already is always in the search of better benefits and offers a company can provide. The more flexible and better the money and benefits are the more people will get attracted to it. 
The plan for compensation and benefits goes further than the search for skills. In reality, it is something that every worker should get from the company they are spending their daily hours on by providing their services.
Compensation And Benefits In A Company
The income and other financial and non-financial advantages provided by a company to its staff in exchange for the services that they are providing to the company are referred to as compensation and benefits. It is considered a major factor in Human Resource Management (HRM). 
It helps to keep workers engaged by providing advantages depending on their performance in the organization, and it brings out the best in employees at work.
The non-financial benefits that a company covers is usually indirect pay for instance health insurance, pension plans, overtime pay, employee stock option, vacation days and many more. Several times, two jobs can have identical wages but will have vastly different benefits, making one a better financial deal than the other.
What makes compensation and benefits a major factor?
Workers are employed by organizations to assist them in achieving their goals, therefore, attracting them to join the company, earn money, and progress in their careers.
Compensation and benefits, earnings, incentives, and promotions, are the major reasons why an individual joins a company. In addition to this, the amount of money that is offered as compensation is a crucial factor when acquiring new employees.
Staff retention and willingness to work and perform increase as compensation and benefits are increased.
Below are some factors that make compensation and benefits a major factor, they are as follows:
Growth and Efficiency Increases: Employees who are satisfied are more efficient. Employees feel appreciated and have more morale and commitment, which leads to higher productivity. Workers are not only more driven to do an excellent job, but they also learn more and become more effective the longer they work for the organization. All of this contributes to higher productivity.
Employee Motivation Enhances: Paying staff properly shows that you value them as employees and as well as an individual. When employees feel appreciated, they are more likely to come to work. Ultimately, employee morale improves, and employees are more eager to come to the office and perform well. They are also more eager to accomplish good outcomes when they know there will be incentives. Compensation programs such as bonuses and commissions become a central focus for achievement.
Getting the Best People: Those who value a certain amount of money are generally aware of their potential and will seek employment that compensates them appropriately. 
Book end-to-end experts consultation with Odint legal, accounting and company formation experts.
Who is in charge of compensation and benefits schemes?
The salary and compensation plans ensure that the firm's dedicated employees are adequately compensated while also being cost-effective. This, in turn, motivates and encourages them to continue their fantastic job.
For an employee, a job is not just about providing services, thrill, and action in life. Salary, rewards, incentives, and benefits are also a major part of the job that each individual is doing. Usually, HR happens to be the one in charge of the compensation and benefits schemes. The salary that is to be given to whom and how much is taken over by the Human Resources Department. They take into account incentives, rewards, and other benefits.
HR experts' says, compensation and benefit plans are critical not just for maintaining and encouraging the employees, but also for recruiting newcomers to the organization. People apply for particular jobs mostly because of the compensation and benefits they will be receiving. The more appealing the compensation and benefits are, the more people will be interested in the designated position for the job.
Factors to consider before giving compensation and benefit
The several factors that should be considered by a firm before giving compensation and benefits to its employees are as follows:
Develop a salary range: Developing a salary range assists in keeping the business running in the market. It means that the firm can find suitable staff. These can be improved by comparing similar work or following internal procedures.
Skills in high demand: Key talents may be an even more trustworthy benchmark to measure against the job role when it comes to deciding salary. After all, different organizations may define the same job description in diverse ways. Furthermore, many skill sets can be applied to a broad variety of professions, all of which are competing for the same expertise. As a result, while establishing compensation, it's critical for employers to consider the worth of crucial abilities.
Workers who do well should be compensated: Employee performance should be rewarded with higher compensation. This is crucial not only for compensation and benefits but also for job satisfaction for the worker. Employees who do not believe they are paid fairly will seek employment with a company that shares their viewpoint.

Audits should be done on a regular basis:

 HR must also conduct salary audits on a regular basis. A variety of developments may have an influence on the pay and the need to adapt them for employees.
The sector: Based on the industry, workers with comparable job roles can expect significantly diverse earnings. There are a variety of causes for this disparity, the job role may be vital to a specific industry that may simply be significantly larger than the others.
Qualities Required In Compensation And Benefit Specialist
Some of the qualities that a compensation and benefits specialist must have are as follows:
Should have excellent communication skills:

 A person dealing with the department of compensation and benefits should be able to interact properly with their senior officials and employees. The person should also be comfortable giving presentations and guides to the employee groups and the upper management.
Should be strong and skilled with numbers and digits: Since this job requires a lot of statistical analysis, compensation and benefits professionals must have a good hold on digits and numbers.

Should be an individual with thorough, detailed knowledge:

 The compensation and benefit structures are extremely complex, and the job entails a sizable amount of study and data analysis. As a result, compensation and benefits specialists must be thorough in order to comprehend how compensation fits into the company's core goals.

Should have discretion and strong ethics:

 When it comes to managing confidential information, compensation and benefits specialists must be extremely careful about integrity and discretion.

Should be analytical in nature:

 Specialists in human resources compensation and benefits must be analytically competent. To evaluate the salary and benefits framework, the specialists are expected to identify trends, conduct surveys, and develop spreadsheets.
Difference Table Of Compensation And Benefits
| Compensation | Benefits |
| --- | --- |
| Compensation is intended to attract and keep workers inside the company. For experienced staff to stay with the company, they are paid attractive pay. | Employee benefits are designed to promote job satisfaction by enhancing employee well-being and inspiring them to increase their job satisfaction. Employees profit from all of these aspects since they stay with the organization for a longer period of time. |
| Compensation is completely given on performance-based. Employees are given rewards and incentives for excellent performance in the group, individually or organization. | Benefits are determined by membership rather than performance. Employees are entitled to their perks regardless of how they perform at their work. |
| Compensation is determined by the financial amount paid to the workers. | Benefits are non-monetary in origin and are indirectly a kind of compensation that is delivered in addition to the financial pay-out. |
| General payments are made on a 30 days or 7 days basis. The other form of compensation is a contract-based, which is dependent on the amount of income earned from the sale of a specific item. | Welfare benefits, sick pay, and vacation pay are all examples of benefits. Medical insurance, holidays, subsidised food, and corporate accommodation are among the benefits that workers can choose from. |
| Workers are generally not in power to manage or set upon their own pay. When deciding the quantity of compensation provided to a certain employee inside the organization, factors such as training and experience are considered. | Employees have the ability to use their own benefit schemes because they are the people who are most familiar with their demands. |
Elements of Compensation and Benefit
An employee's entire salary and benefits scheme consists of various components. Employee benefits can be distributed in a variety of ways. 
The following are some of the numerous elements of compensation and benefits:
Equity Compensation: Workers are often given reduced stock options in the firm. They are expected to profit from the firm's expansion and stock price development.
The basic pay: This is the worker's basic salary with an extra set of components, regardless of other factors. This is the income, salary, or wage that an employee or worker will receive indefinitely while working at the company. The most significant aspect of a worker's compensation and benefits package is usually the fixed salary.
Compensation for employees: It refers to the pay that employees and laborers receive.
Housing: Many corporations even provide housing for their staff. This can take the shape of a corporation location or the worker claiming the rental and leasing amount according to the firm's regulations and procedures. Many organizations even provide employees with automobile or taxi services to get to work.
Variable Compensation: This is an extra pay given to employees based on their performance at the company and other factors. Variable compensation inspires workers to fulfill even more because it is dependent on individual performance.
Book end-to-end experts consultation with Odint legal, accounting and company formation experts.
So, this is all about the compensation and benefits, their importance and the factors that a firm should consider before giving compensation and benefits. Despite the several difference between compensation and benefits, the primary objective of both is to encourage and motivate their workers to work and continue to work in the company for a long period of time. 
Aspects that influence salary and perks are living expenses, the scenario of the labor market, influence of the union, economic conditions, cross-sector mobility, globalization, and many more.
Only at the offer stage of the interview, one should inquire about compensation and benefits. Allow the interviewer to initiate the topic so that you are aware that you have arrived at that point.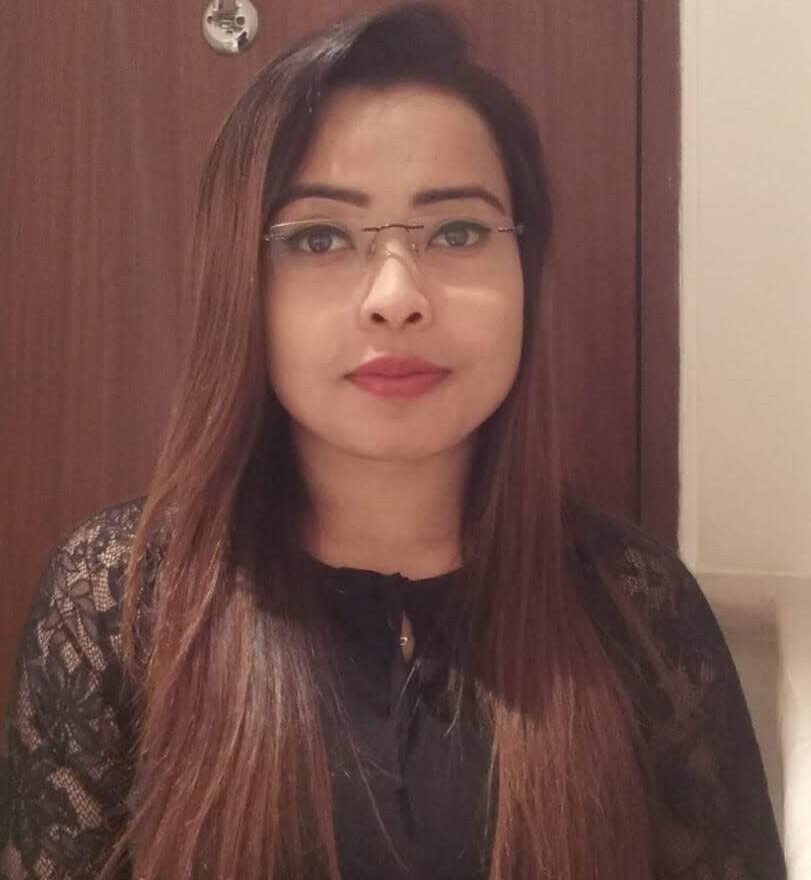 Reshma Ali has great expertise in mergers & acquisitions, Financial planning, and international company formation and offers advice and knowledge to help businesses achieve their objectives.