Germany stands out as a highly stable and secure destination for business registration. It boasts a well-developed infrastructure and a large consumer market, offering immense growth opportunities. Additionally, the country provides attractive financial incentives and support programs for investors, fostering a favorable business environment.
However, while establishing a corporation in Germany, it's crucial to understand the type of business structure that would work best for you.
The Aktiengesellschaft (AG) and the Gesellschaft mit beschränkter Haftung(GmbH) are two common types of legal structures available in Germany for company operations.
In this article, we have highlighted a few difference between the AG and the GmbH so that you can determine which business structure is best for you.
A stock corporation, often known as an AG, can be founded by anyone. A stock corporation is a business that has its own unique legal identity. The assets of the organization will constitute the sole basis of responsibility to creditors about its commitments or debts. Shareholders' responsibility is capped at their subscribed capital. The requisite share capital in the case of an AG has to be wholly subscribed and paid up and is set at €50,000. In the business name of an AG, 'Aktiengesellschaft' or a universally accepted acronym of this term must appear. Creating an AG entails preparing the articles of association that have been notarized, selecting the management board and supervisory board, and getting the trade register's authorization. The supervisory board has overall control over business operations, with the management board in charge of managing them daily.
The German limited liability company or GmbH is the most common business structure in Germany and combines a great degree of flexibility. A GmbH must have a minimum share capital of EUR 25,000 (which may alternatively include payments in kind). A document of incorporation and articles of association must be signed by the founding shareholder(s) in front of a notary in order for a GmbH to be formed. A GmbH is run by its managing directors, who are also its legal representatives. A minimum of one managing director is required to form a GmBH.
The main difference between the AG and the GmbH
Here are the main difference between the AG and the GmbH:
Transferability of Shares (Anteile)
One difference between the AG and the GmbH is the transferability of shares. There are many stockholders in the case of an AG, and as such, shares of AGs are capable of being openly traded. However, GmbHs normally have fewer stockholders than AG, hence, the transference of shares can be restricted. The transference of shares in a GmBH usually necessitates the consent of the remaining stockholders unless otherwise stated in the firm's AOA.
Share capital (Kapitalvermögen)
The quantity of share capital represents another difference between the AG and the GmbH. A limited liability corporation requires a contribution of €25,000, but an AG requires a contribution of €50,000. The increasing share capital of the AG shouldn't just be seen as a drawback; it also gives potential business associates more faith in the organization.
Liability (Haftung)
The management's liability is another difference between the AG and the GmbH. If the members of the managing board of an AG have breached their responsibility as fiduciaries or engaged in criminal activity, they could possibly be made accountable for their company's choices. The worth of the stock that each AG stockholder has is the sole amount for which they're considered accountable to creditors. The founder of a GmBH can possibly be held accountable for any harm that the firm does and may potentially face a prison sentence or penalties if the requirements are not followed.
Management Structure
An AG is governed by a management board (Vorstand) and a supervisory board (Aufsichtsrat), which together make up its two-tier management system. The management board is in charge of the everyday affairs of the firm whereas the supervisory board regulates the management board's actions.
The management framework of a GmbH is less complex. A managing director (Geschäftsführer), chosen by the stockholders, is in charge of running the company. The presence of a supervisory board is optional.
Public Disclosure
AGs are obligated to stricter reporting obligations and greater degrees of open disclosure. To guarantee openness, they need to make their accounting records and other important details public. In comparison to AGs, GmbHs are subject to fewer reporting obligations. They normally are not compelled to disclose their financial accounts resulting in less public exposure.
Comparison between the AG and the GmbH
| | | |
| --- | --- | --- |
|   | Aktiengesellschaft (AG) | Gesellschaft mit beschränkter Haftung(GmbH) |
| Business Name | In the business name of an AG, 'Aktiengesellschaft' or a universally accepted acronym of this term must appear. | The phrase "Gesellschaft mit beschränkter Haftung" or an easily understood acronym of this phrase must appear in the company's name. |
| Share Capital | 50,000 euros | 25,000 euros |
| Management Structure | The management board and Supervisory board | Governed by a single or more Managing Directors |
| Share Transfer | Shares can be traded easily | The share transfer is restricted and may need the consent of other shareholders. |
| Public Disclosure     | Stricter reporting guidelines, greater transparency | Lesser reporting obligations, lesser public disclosures |
Book end-to-end experts consultation with Odint company formation experts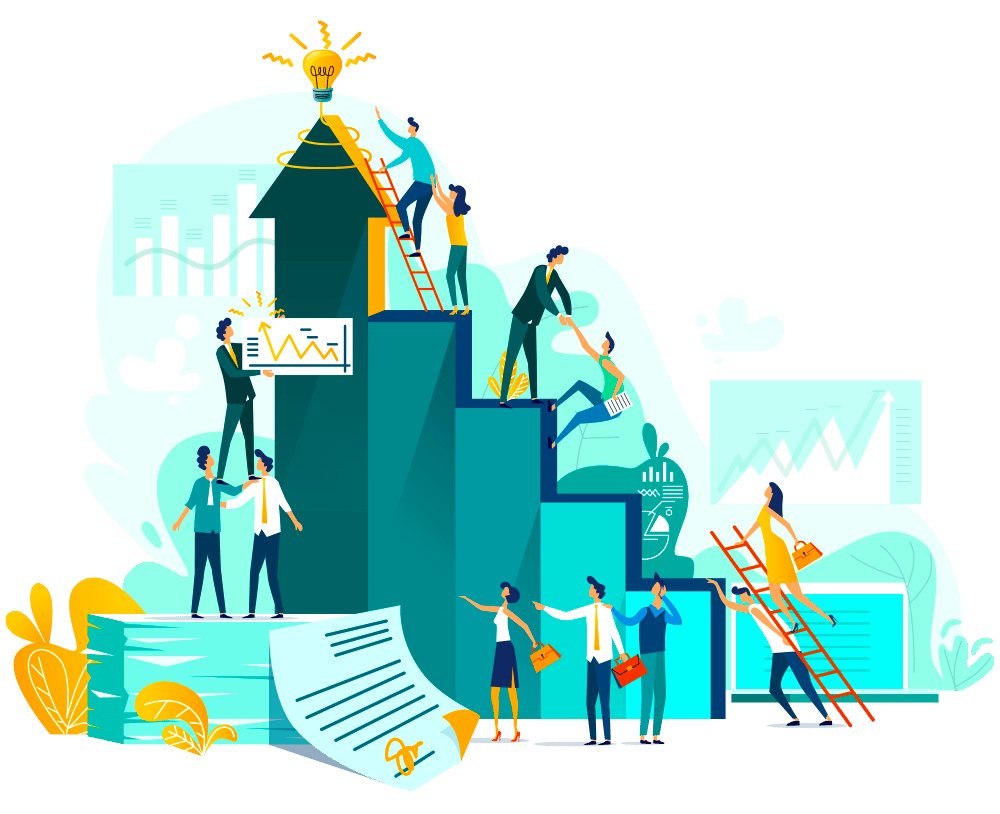 For entrepreneurs intending to set up a company in Germany, comprehending the difference between AG and GmbH is crucial. While GmbHs offer a more flexible and simplified form for small and medium-sized organizations, AGs are often more appropriate for bigger companies with considerable capital needs. Investors can choose the best organizational structure for their endeavors in Germany by carefully examining aspects including their need for financing, preferred management structure, and liability protection.
If you want to set up an AG or a GmBH, you can consult with our experts from Odint Consulting. Our experienced professionals will provide personalized guidance in choosing the optimal business form, handling the registration process, and ensuring adherence to all legal obligations. Trust our professional services to help you establish your business smoothly and confidently.
Parshant Gaur is a company formation specialist with 4+ years of expertise in international business. Financial planning, risk management, and other related areas.