The world of online markets has quickly developed, changing how business is conducted throughout Europe. The significance of online markets cannot be understated as the digital age continues to change making it easier for individuals to engage in the buying and selling of commodities. The e-commerce market in Europe is one of the largest in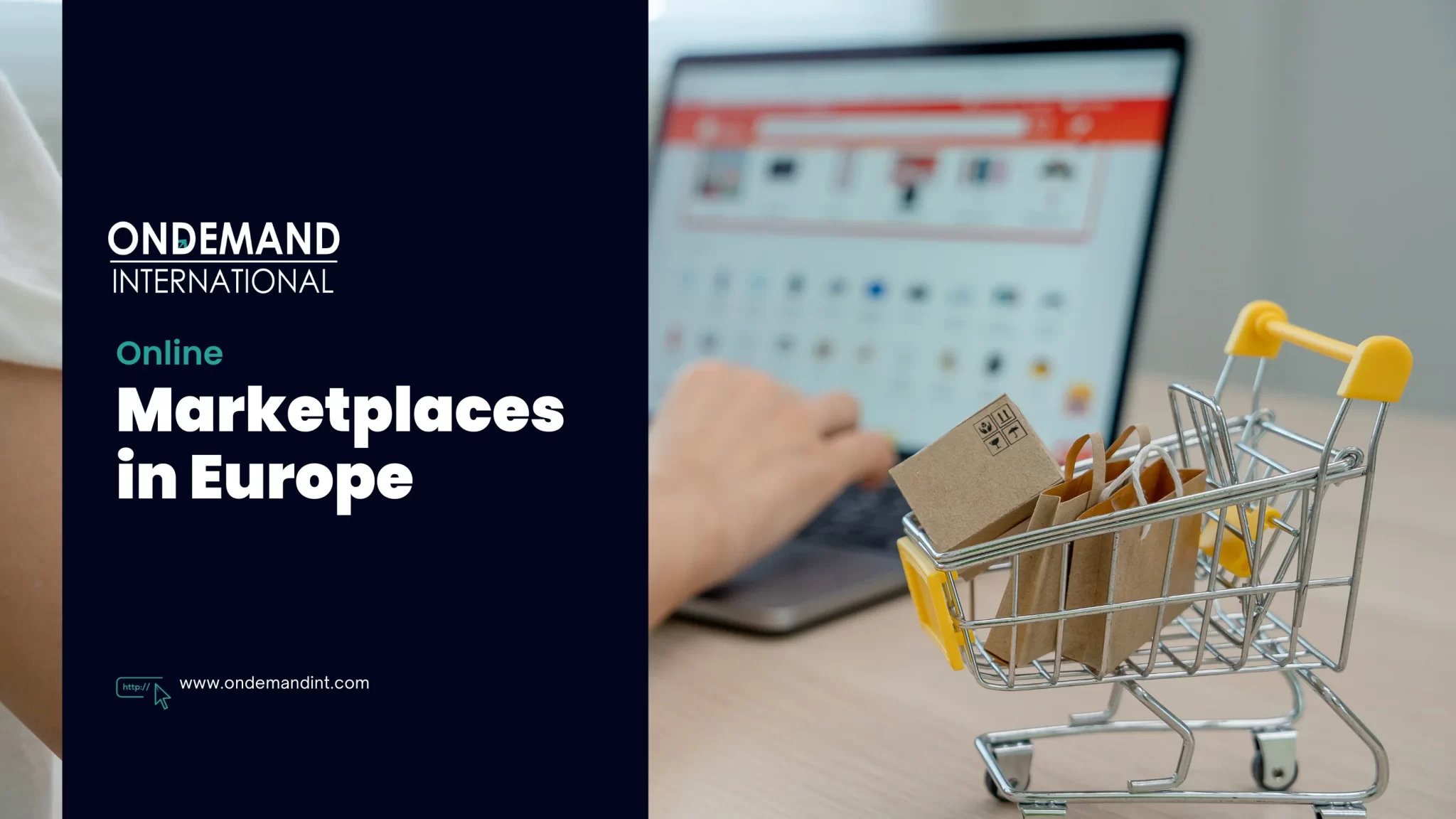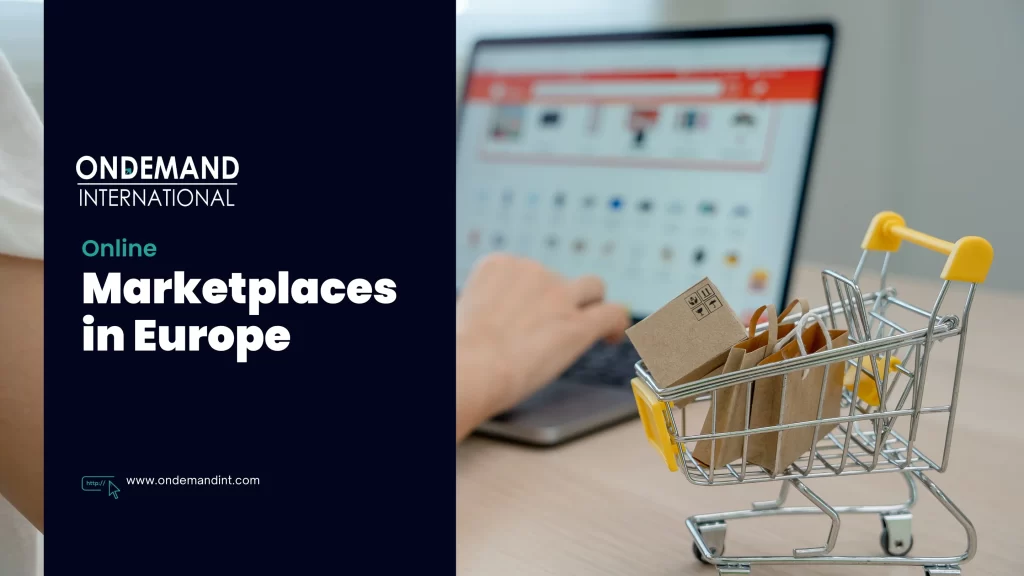 the world and provides both customers and businesses with new opportunities. As such, if you want to engage in online profitable businesses you can consider opening a business in Europe.
Through this article, we would be explaining a few of the leading online marketplaces in Europe.
Numerous Online Marketplaces in Europe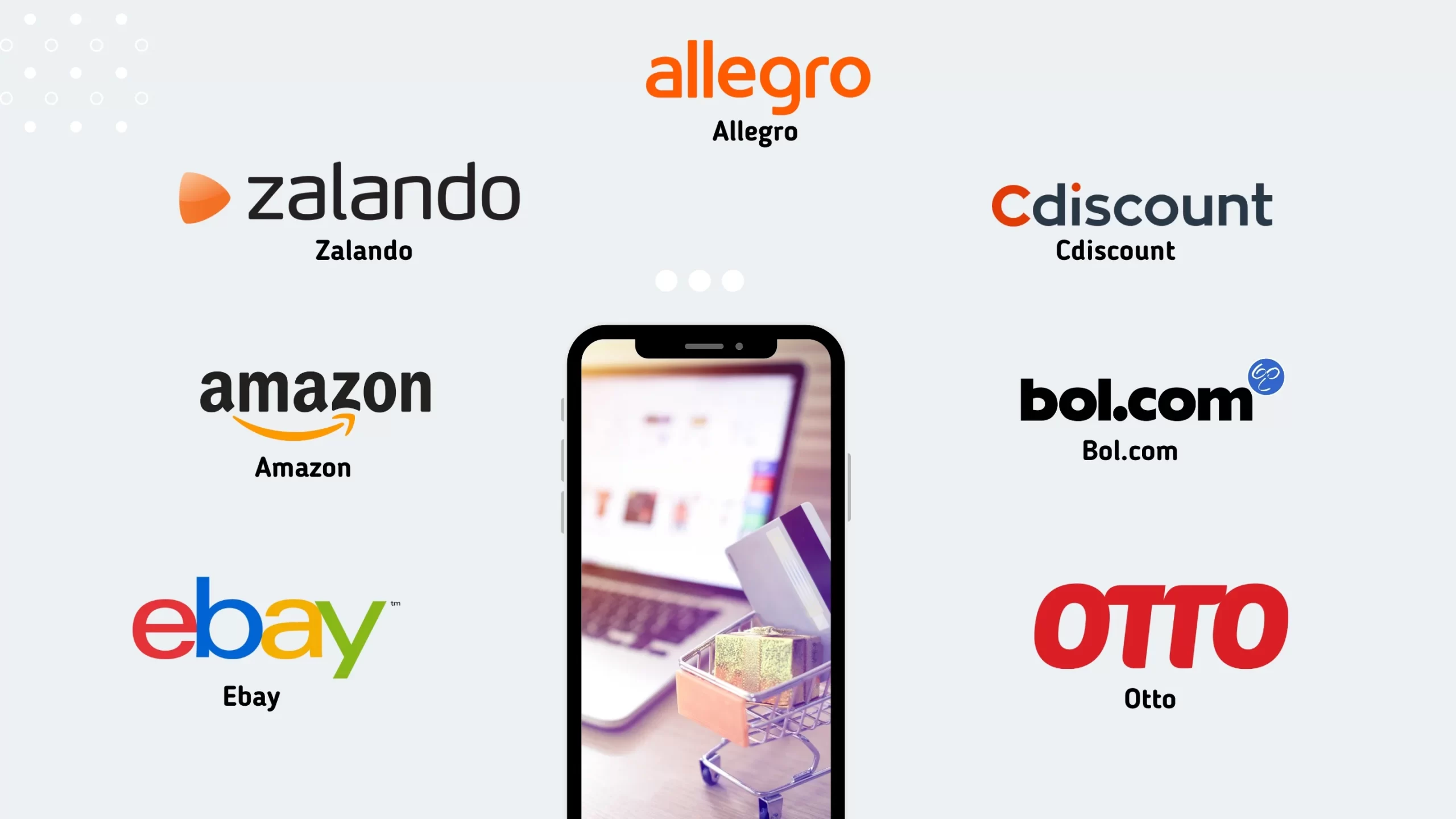 Here are the various online marketplaces in Europe:
Amazon's influence in the European online marketplace cannot be overstated. It operates in several European nations and provides a wide range of goods, including books, electronic devices, household goods, and clothing. Amazon operates more than 50 fulfillment centers in the European continent, nine out of which are located in Poland and the Czech Republic, nations without a domestic website for the company. The successes of this online marketplace among European customers can be attributed to schemes like Prime, and Amazon Business, which offer fast deliveries and access to a variety of other services. For companies trying to expand into Europe's biggest economies such as France, Switzerland, and Italy, Amazon is the best online marketplace available.
eBay has become a preferred platform for both individual sellers and companies in Europe due to its auction-style and fixed-price selling models. It permits a wide variety of merchandise, from electronics to antiques. Since eBay uses a global account structure, selling functions uniformly worldwide. Although, this doesn't imply that listing products from one eBay platform would necessarily appear in the default global search results. Successful cross-border eBay selling typically necessitates distinctly localized listings for each nation.
Since 96% of Allegro's traffic originates from Poland, it might be considered a single-country market. Because Allegro has almost 20 million clients, it has grown to be the third-largest marketplace in Europe and the leading marketplace in Poland. Allegro is an excellent way to enter Poland's booming online industry for experienced re-sellers and B2C businesses. Allegro includes a range of products starting from electronics, clothing, and consumables to machinery, industrial goods, and automobiles.
Bol.com is a well-known Dutch and Belgian online store that offers a variety of goods. It is a leading online marketplace in Europe with 98% of the customers residing in Dutch and Belgium. It is essential to register a company in the Netherlands or Belgium for selling products on Bol.com, although some service providers can assist entrepreneurs in registering without an established corporation in either of these countries. Despite having more than 29 million individuals residing in both nations, bol.com generates a minimum of 79 million monthly visitors.
OTTO is the second-largest e-commerce marketplace in Germany and is the largest for clothing and other lifestyle products. It was initially founded as an offline brand but presently sells 90% of its commodities through online channels. With a wide range of products available, OTTO is a one-stop store for German customers. Its success in Germany over the years is because of its easy-to-use interface and extensive offers.
A well-known French marketplace called CDiscount is renowned for its competitive rates and wide selection of goods. Currently, CDiscount has over 8.6 million active consumers on a monthly basis. With yearly sales of more than €1 billion, it offers products in 40 distinct groups, including fashion, home products, technology, and more. In 2018, Cdiscount began delivering products to other regions of Europe, such as Belgium, Spain, and Italy which was the first step in the company's global expansion.
Since its establishment in 2008, Zalando has grown to become a leading marketplace for fashion and lifestyle goods all around Europe. Zalando has established itself as a unique leader in the European e-commerce market by concentrating mostly on apparel and footwear. It is popular among fashion enthusiasts because it offers a huge assortment of commodities from well-known brands. Zalando's Partner Programme permits entrepreneurs to sell on the platform. however, it has severe application requirements such as possessing an Instagram profile and internet presence. Entrepreneurs have to provide shipping services at no charge and have to allow returns for up to 100 days after delivery.
Book end-to-end experts consultation with Odint finance and legal experts
The ability for conducting business online has risen along with the growth of digital technology. Online markets provide exceptional convenience, variety, and accessibility by bridging the gap between buyers and sellers. These markets will probably change along with technology as it develops further, influencing how people in Europe shop and conduct business.
We encourage you to get in touch with our team of professionals at Odint Consultancy if you're thinking about entering the online marketplace in Europe. We are committed to offering customized solutions that pave the path for your success, whether you're managing regulatory requirements, optimizing your e-commerce strategy, or looking for insights into industry trends.
Meet Apurva Gaur, an accomplished and dedicated Company Secretary, whose passion for corporate governance and legal compliance has shaped her remarkable journey in the business world. With a wealth of experience and a keen eye for detail, Apurva has emerged as a leading authority in the field of corporate governance, earning accolades for her invaluable contributions to the companies she serves.