Denmark is a renowned Scandinavian country with one of the most established economies in Europe. Denmark is well recognized for its high standard of life, informed populace, and reputation for being among the world's happiest nations. It is a flourishing center for technological advancement and development and a significant player in the European Union's overall political and economic environment.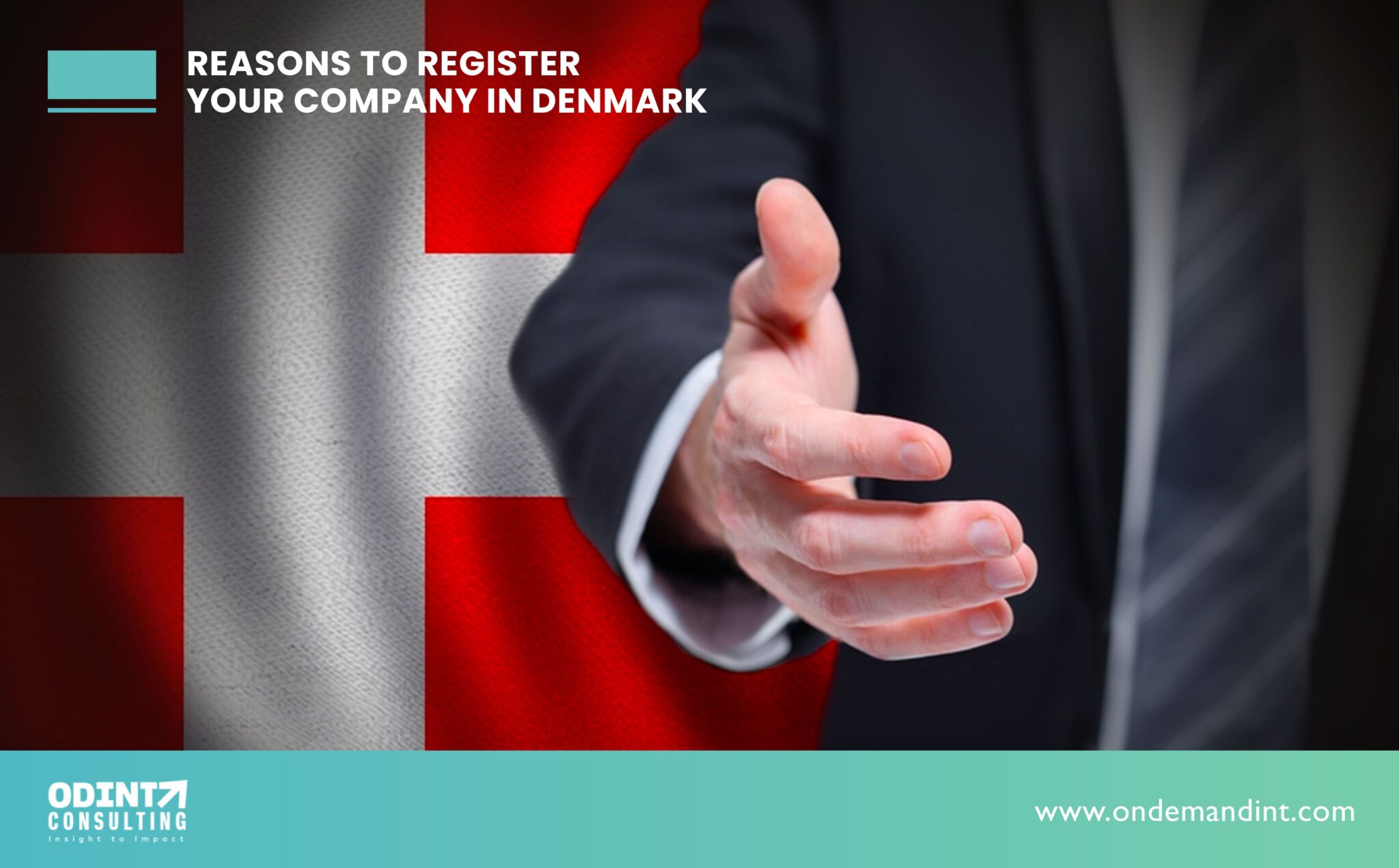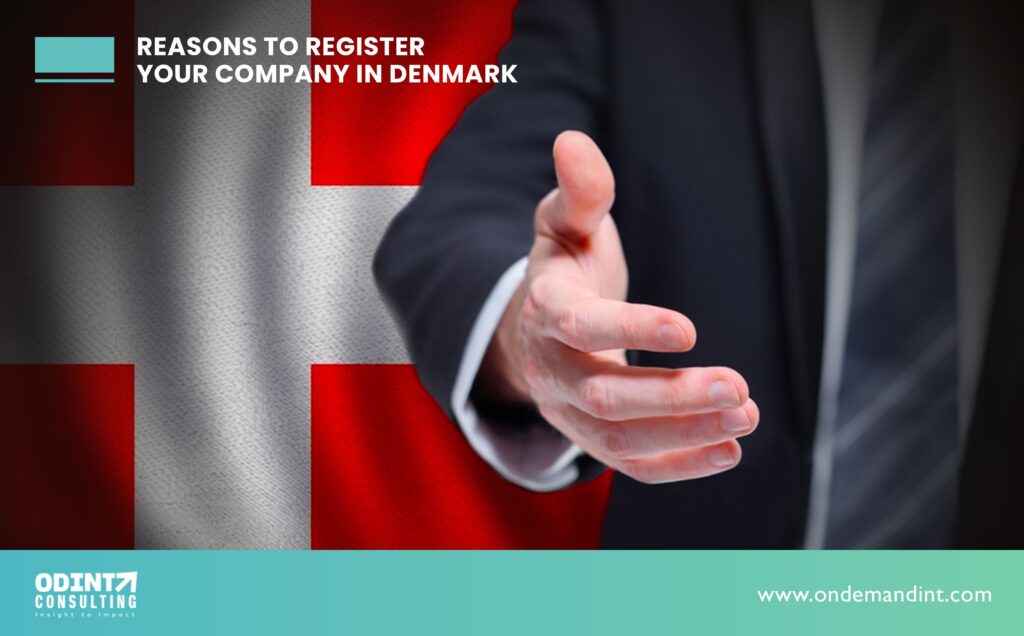 In accordance with the World Bank, Denmark is the most business-friendly nation in Europe. Additionally, there are various other advantages of incorporating a firm in Denmark, such as infrastructural facilities, reduced rates of taxation, abundant natural resources, etc. All the conditions mentioned are the numerous reasons to register your Company in Denmark.
In this article, we will talk about the various reasons to register your company in Denmark. 
Reasons to register your company in Denmark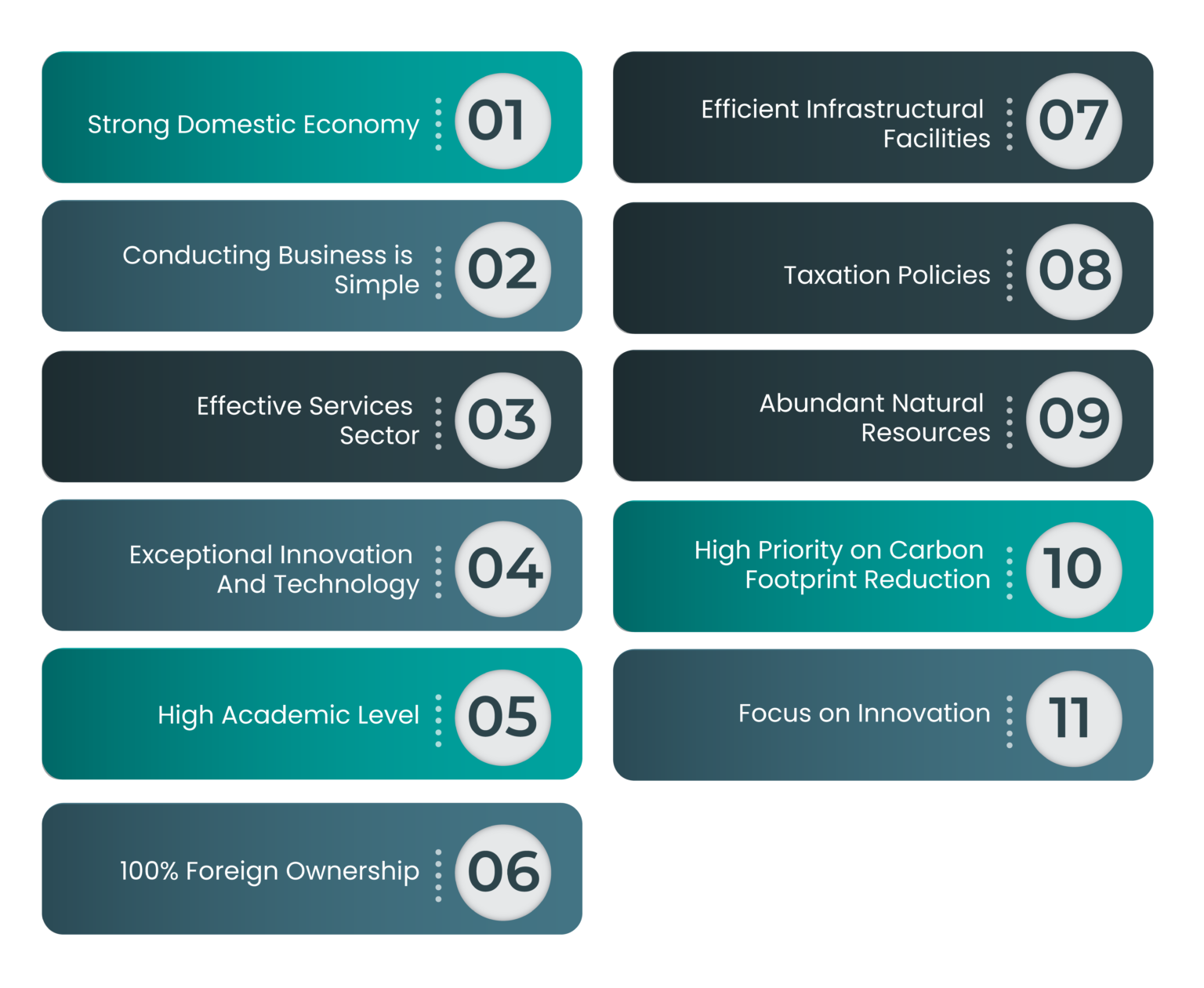 Denmark has been consistently ranked among the finest nations for conducting commercial operations in the globe by the Work Bank. In addition to that, Denmark is an unrestricted, capitalist society with a thriving business community that accepts businesses of all kinds. 
Along with the rules and policies that encourage industries in Denmark, it is a wonderful social welfare state with top-notch initiatives to raise its residents' standards of living.
Here are the numerous reasons to register your company in Denmark:
1. Strong Domestic Economy
Despite having a populace of just under 6 million, Denmark is a small nation with one of the world's most powerful economies and a sizable domestic marketplace, rendering it a desirable alternative for international businesses and entrepreneurs. In terms of the business sector, Denmark has a very low bureaucracy rate. 

For the most part, commercial activities are free of corruption or bribery. In a country with little bureaucracy, excellent education, and transparent and stringent tax regulations, there is a completely free trade of products and services, which draws entrepreneurs from all corners of the world. This is one of the reasons to register your company in Denmark.
2. Conducting Business is Simple
Denmark receives strong ratings on the "Ease of Doing Business Index" from the World Bank. It is among the five most important business-friendly locations in the world and among the top two in entire Europe when it comes to conducting commercial operations. 

The investors who invest in Denmark profit from reliable political and economic institutions as well as an atmosphere that is favorable for conducting business. 

The government has also created effective and affordable methods, such as the streamlining of a number of regulatory formalities that make it simple and speedy to start a business in the nation. 

Denmark's low business operating costs are one of the factors contributing to the country's business friendliness. Europe's minimum social security contributions and employer expenses are in Denmark. 

In comparison to other trading nations in Europe, its overhead expenditures, such as office rent, are also considerably lower. Additionally, in comparison to any European metropolis, it has presently one of the lowest corporate tax rates of 22%.
3. Effective Services Sector
In Denmark, the services sector makes up the largest portion of the country's GDP and employs approximately 80% of the workforce. This comprises a very advanced and specialized banking and financial sector.

Being an entryway to Europe and a country rich in heritage, Denmark also has a thriving tourism industry that contributes significantly to its economy.
4. Exceptional Innovation And Technology
The world's finest modern infrastructures are found in Denmark. Its structures, corporate facilities, and transportation system are very developed and include a guaranteed supply of energy and water.

Furthermore, Denmark has more than 40 alluring measures to support the "cleantech" program because it has an abundance of renewable power. In addition, cleantech is now the industry with the fastest growth in the nation.
Each year, Denmark produces extremely educated young graduates. These recent graduates are extremely knowledgeable in their fields and committed to their jobs.

Young people's commitment, passion, and qualifications for their jobs are helping businesses advance.

Its citizens are highly skilled, educated, and bilingual, making it simple for foreigners to conduct business there.

As a result, the nation has produced many prosperous businesses because of its highly skilled workforce and sound business practices. This is one of the reasons to register your company in Denmark.
Despite the fact that Denmark has multiple official languages, the language of commerce is English. English is spoken by four out of five individuals in Denmark facilitating communication between foreigners doing operations in the nation.
7. 100% Foreign Ownership
One of the very few nations that permit international entrepreneurs to entirely possess a Danish Holding Company is Denmark. Furthermore, there is no necessity that members of the board of directors or the CEOs to be citizens of Denmark.
8. Efficient Infrastructural Facilities
The efficient infrastructural facilities are one of the reasons to register your company in Denmark. Denmark's fully advanced infrastructural facilities are very advantageous to the nation's enterprises. 

The nation has already created industrial zones and places for launching a business. Additionally, it has a lot of terminals and airports, which facilitate transit to neighboring nations. This draws a significant number of proprietors, investors, professionals, and foreign participants into the nation.
Taxation policies in Denmark are favorable to businesses. In comparison to other nations, the corporate tax, and the value-added tax, is minimal in the country.

The nation allows 100% of foreign offshore firms to be incorporated, which is advantageous for international proprietors. Additionally, the profit tax is based on the company's whole turnover.
10. Abundant Natural Resources
There are abundant resources in Denmark. The country's petroleum business is flourishing and brings in a significant amount of revenue. 

Additionally, the agricultural industry exports goods and brings in foreign exchange for the country. This is another one of the reasons to register your company in Denmark.
11. High Priority on Carbon Footprint Reduction
Denmark wants to cut its carbon emissions by 70% by the conclusion of the year 2030. Due to the nation's cleantech initiative, all businesses in the nation now prioritize reducing their carbon emissions by implementing sustainable practices and equipment. 

The government is also enthusiastic about assisting these initiatives and creating stringent regulations to maintain concentration.
A businessman who wishes to incorporate a company in a new place might think about doing so in Denmark. There are numerous reasons to register your company in Denmark. The employment market in Denmark is liberal, making it simple to recruit and dismiss personnel.  Denmark has a large population of skilled individuals that are fluent in English. 
Denmark is one of the most sought-after locations for the registration of new enterprises due to the consistency of the rules governing the creation of new non-resident firms. All these reasons make Denmark a preferred location for businesspeople.
If you wish to incorporate a firm in Denmark, you can consult our company formation experts at Odint Consultancy. Our experts will be glad to assist you with the incorporation procedure.