New Zealand has become one of the best destinations to launch a company over the years due to its economic growth and stability. New Zealand was regarded as the best country in the world bank's ranking of countries for ease of doing business. The country has also been praised for having one of the lowest corruption percentages in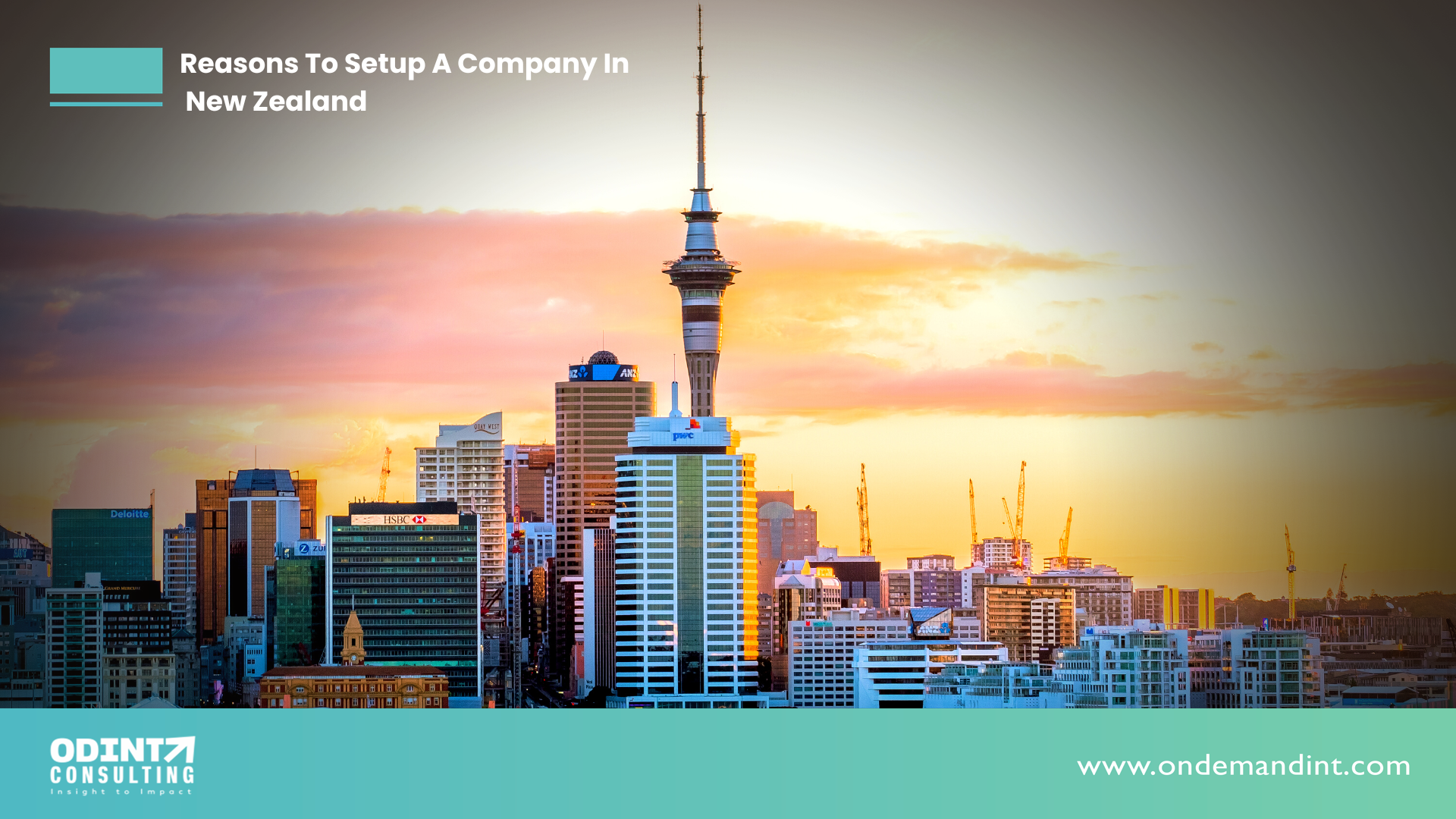 the entire globe.
Additionally, obtaining loans in New Zealand is easily possible due to the country's effective banking system. All these are numerous reasons to setup a company in New Zealand.
This article will succinctly outline the many factors an entrepreneur should consider before starting a business in New Zealand.
Several reasons to setup a company in New Zealand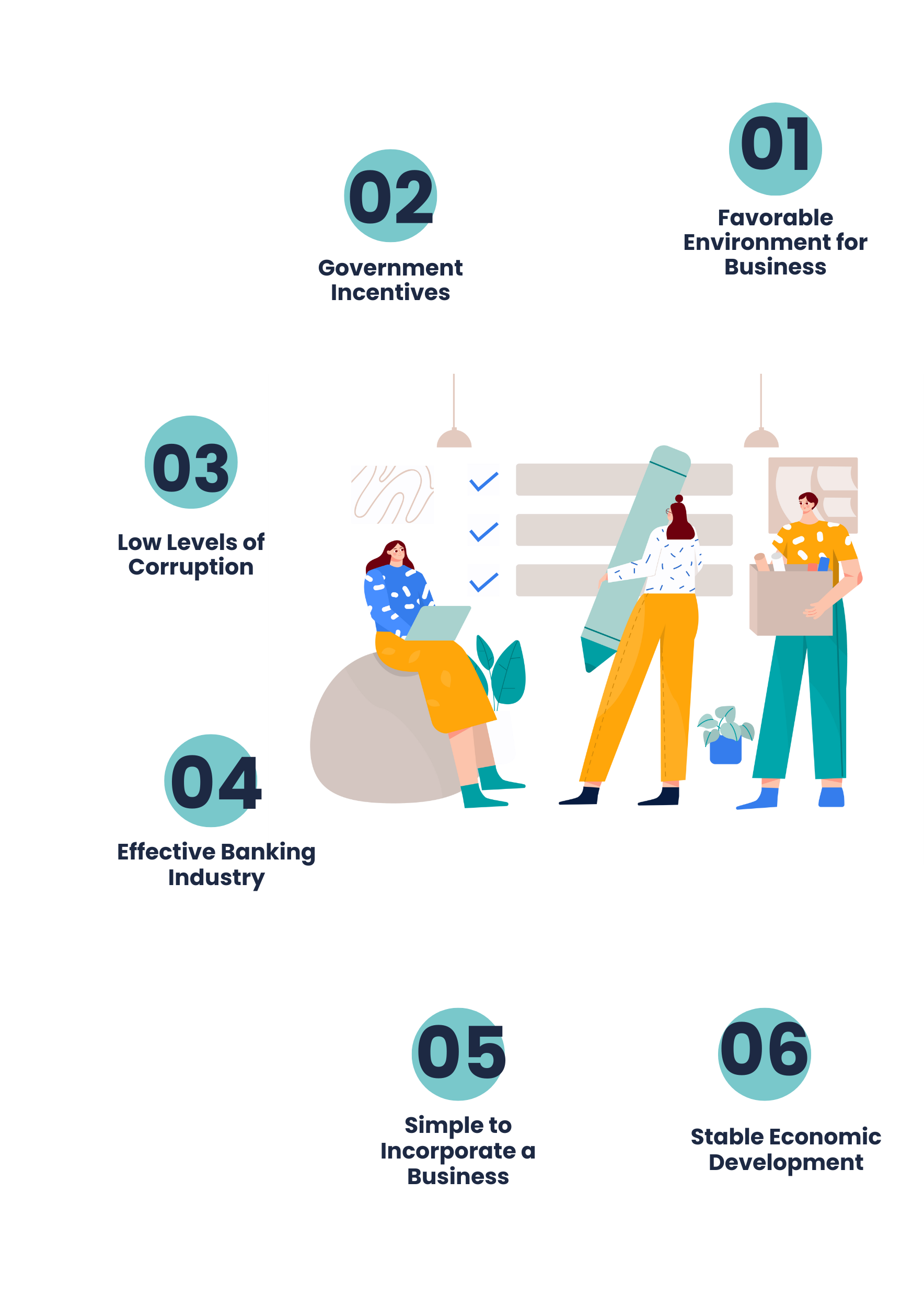 New Zealand remains a favoured option for business owners since it is thought to have the greatest corporate atmosphere in the world. There are numerous other reasons to establish a business in New Zealand besides the fact that it has a business-friendly climate which are discussed below.
Here are the numerous reasons to setup a company in New Zealand: 
1. Favorable Environment for Business
New Zealand has a business-friendly atmosphere, which makes it simple to launch a firm in the country. This is one of the reasons to setup a company in New Zealand. 

New Zealand's government is open to the idea of international ownership, thus no special licences are needed to form a company there.

This demonstrates New Zealand's friendly regulatory atmosphere for international entrepreneurs because it does not place severe bureaucratic and administrative constraints on overseas entrepreneurs establishing a firm. 

Additionally, in the 2019 World Bank Doing Business research, New Zealand earns the top spot as the nation where it is simplest to establish a company. 
Another one of the reasons to setup a company in New Zealand is the numerous government grants and programs available for businesses in the country. The New Zealand government provides considerable incentives and programs to encourage entrepreneurs to enter their markets and establish a firm there.
Here are some of the several incentives that the government in New Zealand offers:
Through the Business Training and Advice Grant, aspiring entrepreneurs can get in touch with professional mentors who can give them the guidance and instruction they require to launch their companies.

The New Zealand Trade and Enterprise Agency grants financial insurance that can guarantee approximately 80% of the worth of products and services sold abroad, as well as tax credits for companies' R&D costs of about NZ$ 255,000 annually.

Companies are encouraged to advance in the field of science and technology by receiving R&D grants.

Furthermore, initiatives like the Flexi-Wage Subsidy intend to reduce the monetary strain on New Zealand companies.
3. Low Levels of Corruption
New Zealand is acknowledged as one of the nations with the lowest rates of corruption worldwide, which is one of the reasons to setup a company in New Zealand. 

The nation is recognized for its initiatives to criminalize bribery and guarantee a culture of public procurement that is fair, accessible, and free of corruption. 

In accordance with the 2022 Corruption Perceptions Index, New Zealand is the second-least corrupted country worldwide.
4. Effective Banking Industry
Another one of the reasons to setup a company in New Zealand is the effective banking industry in the country. 

It's simple to secure financial loans in New Zealand to support commercial activities. 

Also, New Zealand has developed a status as a prime offshore banking hub for creating business accounts.

The World Bank also ranks New Zealand as one of the finest nations in the world for securing loans.
5. Simple to Incorporate a Business
New Zealand is a desirable destination for entrepreneurs since there are only a few regulations placed on starting, owning, and maintaining a firm.

Additionally, there is no requirement for people to go to New Zealand in order to establish a corporation.

Furthermore, the procedure of forming a company in New Zealand is quick because just one stakeholder and one director are required. This is also one of the primary reasons to setup a company in New Zealand.
6. Stable Economic Development
Over the years, New Zealand has had continuous economic growth. With a stable GDP growth of 3.7% in 2021, consumer spending has increased consistently in the country. New Zealand is renowned as a center for business growth. 

The nation's development would involve technological incentives and assistance for businesses to run efficiently.
New Zealand, which has established a strong track record for business formation is one of the best countries for registering a company. The nation has established itself as one of the most corporate-friendly regions worldwide. Additionally, New Zealand businesses benefit from free trade agreements with the GCC and ASEAN nations. The New Zealand government continually develops programs and incentives to aid businesses to expand in the country. All these are numerous reasons to setup a company in New Zealand.
If you intend to incorporate a firm in New Zealand, you can speak with our business formation specialists at Odint Consulting.