Master Business License in Ontario: Benefits, Importance & Steps
This article will discuss about master business license in ontario along with its importance. Further, it will cover the process, requirements as well as benefits of an Ontario master business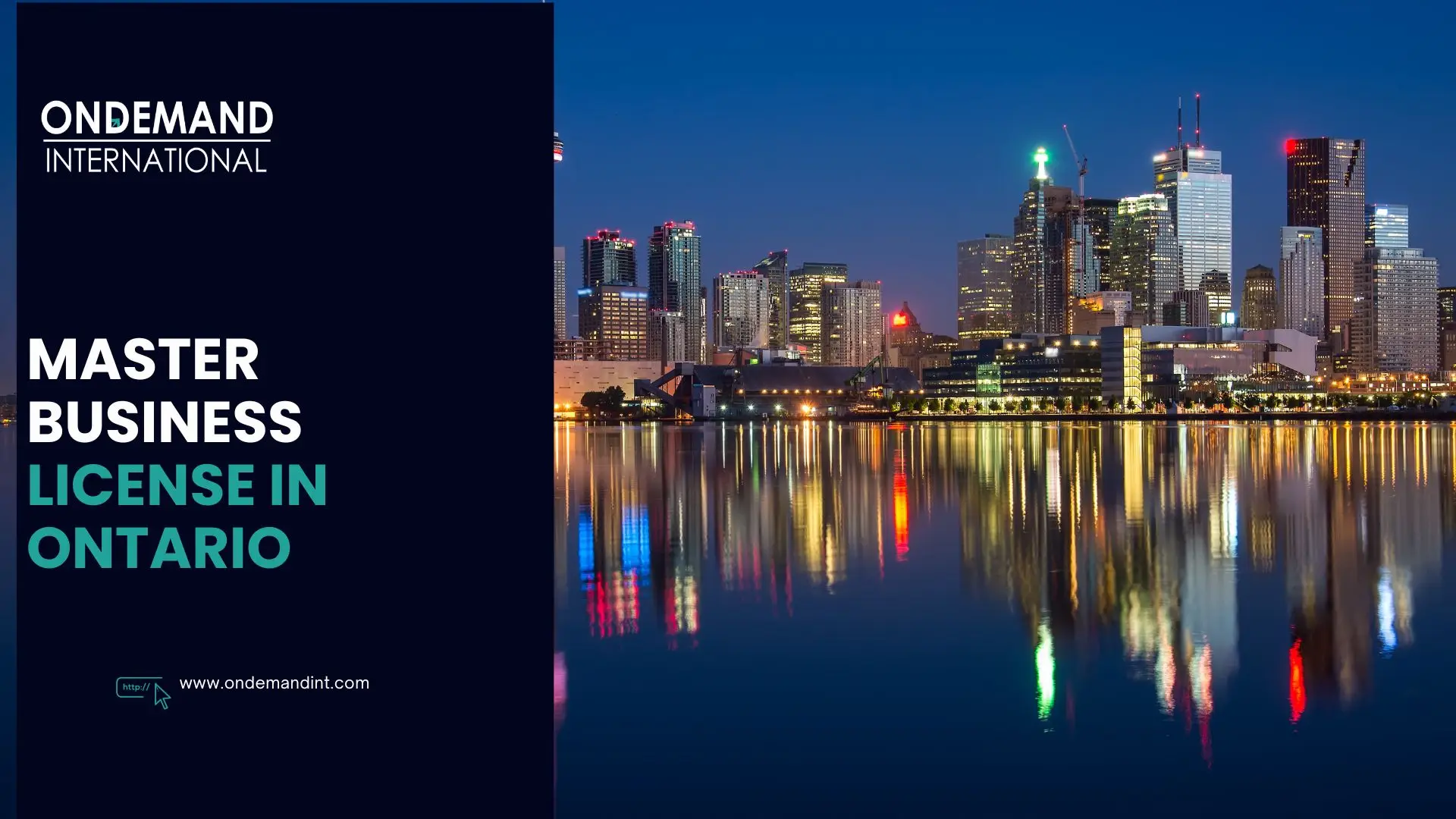 In Ontario, the vibrant business environment is governed by a framework that ensures both regulatory compliance and facilitation for entrepreneurs. Central to this framework is the "Master Business License." This pivotal document serves as a primary identifier for businesses operating within the province. Not only does it legitimize a business's presence, but it also provides essential information to stakeholders, partners, and customers. Whether you're setting up a sole proprietorship, a partnership, or incorporating your business in Canada, understanding the nuances of the Master Business License is crucial. 
This guide will discuss the master business license in Ontario and will further cover its importance, benefits and the process of acquiring a master business license in Ontario.
What is a Master Business License in Ontario?
A Master Business License, often abbreviated as "MBL," is documentation provided by the Ontario government that authorizes an individual or entity to conduct business activities in the province. It serves as a formal registration of your business and is required for various business structures, including sole proprietorships, partnerships, and corporations. 
Why it is important to obtain a Master Business License in Ontario?
Some of the reasons for obtaining a master business license in Ontario are:
Legal Requirement:

Operating a business without a valid Master Business License is illegal in Ontario. Having this license ensures that your business activities comply with provincial regulations.

Business Recognition:

It legitimizes your business in the eyes of potential clients, partners, and financial institutions. It's a mark of professionalism and credibility.

Banking and Financing:

When you create a business bank account or seek financing, most banks and lenders will require a Master Business Licence. It's an essential document for managing your business finances.

Tax Purposes:

This license is required to receive a business number from the Canada Revenue Agency (CRA) for tax reasons.
Procedure to get a Master Business License in Ontario
The steps to get a Master Business License in Ontario are:
Step 1: Business Name Search and Registration
The initial step to obtaining an MBL is to choose a distinct business name. To check the availability of your selected business name, utilize the Ontario government's online business name search tool. After choosing a business name, register your business name on the website portal.
Step 2: Complete the MBL application form
Filling out the necessary details like:
Business name and Business registration number (if applicable)

Business address

Kind of legal entity (e.g., sole proprietorship, partnership, corporation)

Business activities and description

Contact information
Step 3: Submit your application
After you have finished filling out the application, you have to submit the form to the relevant authority.
Step 4: Pay the application fee
You must submit the application fee after completing your MBL application form. The application fee is  $110.00 CDN.
Step 5: Receive your Master Business License
After submission of your Master Business License application along with the fees, you will receive your MBL in 3-5 business days.
Ontario Master Business License Requirements
The list of requirements for an Ontario master business license are:
Business Name Registration

Registered Address of the business

Structure of the business

Application of MBL Submission

MBL Fees Slip
Difference Between Regular Business License and Master Business License
| | | |
| --- | --- | --- |
| Feature | Regular business license | Master business license |
| Jurisdiction | Issued by state or local government | Issued by the Ontario government, Canada |
| Requirements | Vary depending on the jurisdiction | Simpler requirements than regular business licenses |
| Number of licenses | Businesses may need to obtain multiple licenses | Businesses only need to obtain one license |
| Names and locations | Businesses can only operate under one name and location | Businesses can operate under multiple names and locations |
| Limited liability | May or may not provide limited liability | Does not provide limited liability |
Benefits of Ontario Master Business License 
Some of the benefits of getting an Ontario Master Business License are:
Legality

: A master business license grants you the exclusive right to utilize your business name in Ontario. This can help to safeguard your brand from competitors' violations.

Brand protection:

A master business license demonstrates to prospective clients and suppliers that your company is legal and reliable. This could assist in defending your brand from infringement by competitors.

Credibility

: A master business license shows prospective clients and suppliers that your company is reliable and credible.

Ability to open business bank accounts and tax accounts: A master business license is required to open business bank accounts and tax accounts.
Cost of Renewal of Master Business License in Ontario
The cost of renewal of a master business license in Ontario is $135.00 plus applicable taxes.
What is the period

 for renewal of an Ontario Business License in Ontario?
A MBL is typically renewed every five years. We recommend starting the renewal procedure two months before your Master Business License's expiration date.
You have up to 60 days following the expiry date to complete the renewal. If you miss the deadline, you will no longer be able to renew your registration and will have to re-register your business, which will be a considerably longer procedure. This is also true if your company's ownership or name changes.
Conclusion
Obtaining a Master Business Licence in Ontario is an important first step for entrepreneurs and business owners wishing to create a presence in this thriving Canadian province. This complete license simplifies registration, allowing firms to operate legally and effectively. It streamlines compliance and saves administrative hassles by combining many permits and registrations into a single document.
If you are looking to obtain a Master Business License in Ontario, You can talk to professionals from OnDemand International. Our experts will guide you through the application process and make sure that you not only navigate the process seamlessly but also secure your Master Business License in the shortest timeframe.
Your Ontario Master Business License (MBL) remains valid for a period of 5 years, after which it must be renewed. In the event that you overlook the renewal process for your MBL, there is a grace period of 60 days following its expiration during which you can still renew it. Beyond this grace period, you will be required to go through the registration process as if you were starting a new business.
The most convenient method to renew your Ontario MBL is by utilizing the online portal provided by Service Ontario. Alternatively, you have the option to contact Service Ontario by phone or submit the Renew a Registration form via traditional mail or email.
To cancel your Ontario Master Business License, you need to do the following:
You have to collect the required information

You need to submit the cancellation request to Ontario Business Central by mail or in person.

Submit the cancellation fee which is $29.00 CAD.
Anyone can apply for a master business license but you must be a minimum age of 18 years and have a valid and registered address in Ontario.